Singapore neighbourhoods to explore
---
 Our country may be small, but we've got tonnes of rizz – specifically, fun places and thrilling activities to do all over the island. I mean, it's to the point where we locals often argue which hood is the best area. So if you'd like to learn more about the neighbourhoods in Singapore, read on. Perhaps you'll be able to conclude which is your favourite neighbourhood after. 
---
What are the hippest neighbourhoods in Singapore?
---
Ask the youngsters and they'll probably tell you that their frequent haunts are in Holland Village and Tiong Bahru. No surprise there though, as there are a great deal of cafes here that are 10/10 Instagrammable. 
---
What are the upcoming neighbourhoods in Singapore?
---
If you haven't read our HDB BTO launch guide, we'll give you a minute to catch up. Now that you're done, you'll know that Tengah is the next up and coming "mini city" that everyone's hyped for. With new schools, shopping places, and nature parks, this new area is an obvious choice for young couples and families. 
---
What is the most exclusive neighbourhood in Singapore?
---
Curious about where the atas folk live? They're probably nestled in Sentosa Cove, Goodwood Hill, Dempsey Hill, or Ridout Road. These places have proven difficult to lease, since they're located in the upscale neighbourhoods in Singapore. 
---
– Neighbourhoods in the north of Singapore –
---
Woodlands & Marsiling – Abandoned WW2 bunkers & themed playgrounds
---
Aside from the Woodlands Checkpoint, there are plenty of things to do in Marsiling and Woodlands. Thrill-seekers can explore the eerie Marsiling tunnels and bunker, one of the surviving WW2 landmarks in Singapore. 
For something a little more lighthearted, plan a day out with the fam and check out the various themed playgrounds here: there's an Alice in Wonderland one at Vista Park, or the Jurassic Park-inspired mini playground at Fu Shan Garden. Or, wander around Marsiling Mall and Causeway Point, the latter being home to a gigantic Metro outlet. 
---
Yishun – Kid-friendly activities & affordable F&B
---

Adventure HQ. 
We might've bade goodbye to ORTO at Yishun, but there are still a bunch of things to do in Yishun – including family-friendly activities such as stopping by the giant indoor playground at Adventure HQ at HomeTeamNS Khatib. If you prefer being in nature, head to Yishun Park for a fun jog instead. 
Food options are aplenty here – there's Chong Pang City for old-school hawker food, as well as Northpoint City, Wisteria Mall, and Junction 9 where you can stock up on your daily essentials. And we can't forget the famous $3 laksa at 928 Yishun Laksa – affordable and scrumptious. 
---
Sembawang & Canberra – Underrated, younger 'hood with plenty of nature
---
Sembawang and Canberra are like the younger sisters of the North – they're newer than Woodlands and Yishun, and a popular housing spot for younger families thanks to the affordable property prices. 
Nature lovers will appreciate the proximity to Sembawang Park and Sembawang Hot Springs Park, as well as the new Bukit Canberra hub that features a gorgeous butterfly garden. Those up for a quick road trip can drive along the roads of Jalan Mempurong – just be warned that the place has inspired lots of spooky stories, so maybe don't explore it solo.  
---
Neighbourhoods in the south & city region of Singapore
---
Orchard – Bustling shopping district with mega malls
---
Orchard Road has been a hotbed for shopping since the 1930s when malls and markets dominated the stretch. These days, it's the place to go if revamping your wardrobe is on the agenda.
The pros of staying in Orchard include the proximity to mega shopping havens, buzzing vibes, an abundance of activities, constant street performances, and the iconic ice cream sandwich. Just beware of the snarling traffic jams during the holiday season when last-minute shoppers scramble to the stores.
---
Chinatown – Tea shops, old-school antiques, souvenirs & hip bars
---
Thanks to the antique shops, tea houses, colonial shophouses, historic temples, and general old-school vibes, a trip to Chinatown is like travelling back to the good ol' days. 
If you find yourself here, hit up Lian Xin vegetarian food court underneath the Buddha Tooth Relic Temple where desserts are going for just $1. Or, check out the affordable massage parlours inside People's Park Complex. Nightlife around Chinatown might not be a huge thing, but the bars along Keong Saik Road are pretty turned in the weekend and won't disappoint. 
---
Tanjong Pagar & Outram Park – Hipster cafes & Korean restaurants
---
There's more to Tanjong Pagar and Outram Park than K-BBQ restaurants.
Granted, the juicy grilled slabs of meat at these Korean joints are as authentic as you can get. But there are other attractions that are worthy of your time. We're talking about a cluster of art galleries at Tanjong Pagar Distripark, historic sites such as the Thian Hock Keng Temple, a 24km Green Corridor hiking trail, and a stretch of hipster cafes and pottery studios in Everton Park.
---
Clarke Quay – Entertainment hub by Singapore River
---
When you think of Clarke Quay, you probably think of smoke-filled clubs and trays of shots at Chupitos. While Clarke Quay is very much that, there's also a lot of things to do.
There's the Slingshot and GX-5 Extreme Swing for thrill-starved souls who dare to step on the rides. Besides the gazillion drinking holes, the 'hood is also home to an abundance of restaurants. Hit up these Clarke Quay restaurants: Octapas for authentic Spanish cuisine, Little Saigon for hearty Vietnamese dishes, and Ramen Keisuke for piping hot bowls of Japanese noodles.
---
Little India – Heritage district with ethnic shops & restaurants
---
With Hindu temples, colourful shophouses, and Mustafa Centre that never sleeps, there's much to love about Little India.

Image credit: @bertatheexplorer via Instagram 
If you're a history and culture nerd, you'll love strolling through historic sights such as the Masjid Abdub Gafoor mosque and the Tan Teng Niah Chinese villa. If you aren't a history and culture nerd, you can just enjoy the scenic walk along the vibrant streets and the tasty food that the 24-hour restaurants in Little India have to offer.
---
Bugis – Arcades, game cafes & souvenir shops
---
You love thrift shopping, quirky game cafes, and an alley full of funky bars, so a trip to Bugis just makes sense.
Come for the 5 levels of souvenir shops at Bugis Street, stay for 2 mega malls that is Bugis+ and Bugis Junction, and maybe settle in for a few drinkies inside one of the bars along Haji Lane. They get popping with DJs and live bands from 5pm onwards in the weekend so come early because things can get busy.
---
Kampong Gelam –  Historical Muslim quarter
---
A former Muslim quarter in the 1800s, Kampong Gelam is now a renowned destination for street arts, galleries, ethnic shops, and fab food.
Hit up Gelam Gallery outdoor art exhibition, snap pics with the golden Sultan Mosque on Arab Street, and pay a visit to the Vintage Camera Museum. Then, go pad your stomach with a Lebanese kebab platter at Beirut Grill, spicy coconut chicken at Padi@Bussorah, and freshly baked pastries from Konditori.
---
Tiong Bahru – Chic cafes & funky stores
---
Rent in Tiong Bahru is high for a reason. Besides the fact that it's a 10-minute train ride to the city centre, this quaint neighbourhood is also brimming with chic cafes and funky shops selling everything from home decor to books. The street murals over here are also on point, perfect for people who want to explore with a camera on hand.
---
Marina Bay – Financial district with skyscrapers
---
Majestic skyscrapers that are worth your IG grid? Yes. Stunning Gardens By The Bay and Merlion Park to stroll through and ride your bike at night? Also yes. A palace-like Marina Bay Sands hotel that's also an iconic location where you can shop, eat, and drink your day away? Absolutely.
Add in a buzzy restaurant scene and the fact that you can get to some of Singapore's best attractions on foot, and Marina Bay can be best described as perfection.
---
Neighbourhoods in the central region of Singapore
---
Ang Mo Kio – Heartland gems, especially for foodies
---
Ang Mo Kio may be considered an old-school town, but it is home to some really cool stuff like the IG-famous Kebun Baru Birdsinging Club and Major 99 – a hidden bar with karaoke and arcade games. 
Of course, AMK Hub is the main hangout spot for residents thanks to its cinema, huge Fairprice Finest, and an array of dining options. But there are plenty more Ang Mo Kio food gems, such as cafes, dim sum places, and hawker stalls, nestled among the heartlands.
Apart from the mall, the other spot you'll find kids is at the 2-storey AMK Public Library, which has books for all ages. There's also a cosy cafe – Rocky Master – serving affordable Western fare.
---
Bishan – Easy access to the city & serene greenery
---
Simply stated, there are so many things to do in Bishan. Indulge in the famous Ming Kee chicken rice, go art jamming at Splat Paint House, or take a stroll in the beautiful Bishan-Ang Mo Kio Park. 
As is evident from the few million-dollar flats that have been sold here, this neighbourhood is as attractive as ever. In fact, you can find one of the coolest HDB void decks at Block 112 Bishan Street 12, which has a community garden and vintage stuff like a typewriter on display.
Let's not forget the fact that Bishan MRT has access to both the North-South and Circle lines, and is just 5 stations away from Orchard. Plus, it's attached to Junction 8 shopping centre and the roomy 5-floor Bishan Public Library.
---
Braddell & Toa Payoh – Old-school central town with a community feel
---
You know Toa Payoh is the OG neighbourhood because it's where you'll find one of the last few standing iconic dragon playgrounds. Going down in history as the first satellite town in Singapore built by HDB, this estate has been around since 1966. Toa Payoh HDB Hub marks the town centre with a public library nearby and numerous options for hawker food.
Some noteworthy sights in Toa Payoh include Toa Payoh Town Park, Lian Shan Shuang Lin Monastery, and the Y-shaped Block 53. Btw, one of the luckiest Singapore Pool outlets is also found here. While it has many historical spots and a generally ageing population, there are new BTOs being built, so you'll soon see younger families moving in.
Braddell is the smaller, quieter sibling of Toa Payoh, easily accessed by a feeder bus from Toa Payoh Interchange. It's mainly a residential area with lots of flats and is conveniently close to MacRitchie Reservoir.
---
Bukit Merah – Southernmost HDB estate with Sentosa at your doorstep
---
The pointy southern end of our island is where you'll find the neighbourhood of Bukit Merah, just before the bridge leading to Sentosa. It's home to VivoCity, Harbourfront, and the Singapore Cable Car.

The view from Mount Faber Peak.
If there was a 'hood made for exploring on foot, this is it. In fact, if you follow the walking trail from Mount Faber Park to the Southern Ridges, you'll come across Henderson Waves somewhere in between, and eventually find yourself at Gillman Barracks. Here, art lovers can scout the slew of private art galleries and have a drink at one of the cafes for a chill weekend.
Those looking to enjoy a coastal walk can do so at Labrador Park or take the Sentosa Boardwalk to the island, where there's plenty to do. ABC Brickworks Food Centre warrants a mention too for its famous Hokkien mee and assam laksa stalls.
---
Queenstown & Commonwealth – Atas yet quiet estates of the West
---
The most famous thing in this neighbourhood may be IKEA, but there are more things to do in Queenstown. Apart from the many car showrooms, one can also check out some Queenstown highlights from the WW2 era including the black and white colonial mansions built for British officers.

SkyTerrace@Dawson lies in Dawson Estate, which is a good place to rent if you work in one-north or study at NUS.
There are also so many pretty spots for taking photos. For one, there's the picturesque Queensway McDonald's with a Japanese-themed garden, the hill on Canterbury Road for quiet picnics and sunset-watching, and finally, SkyTerrace@Dawson – one of Singapore's most stunning HDBs with a sky garden.
Besides shopping at Queensway Shopping Centre for sports apparel, check out By My Old School, a vintage store in Commonwealth with old-school knick knacks. For some grub, head to the indoor Margaret Market with 2 floors worth of eateries and specialty grocery stores.
---
Neighbourhoods in the east of Singapore
---
Kallang – Near the National Stadium
---
For concertgoers, Kallang is a common spot to drop by considering its short distance from the National Stadium. But apart from that, there's a variety of land and water sports facilities here, such as the Stadium track and Water Sports Centre which are open to the public.

View of Kallang from the Stadium track.
Those who prefer a more chill itinerary can spend the day exploring things to do in Kallang, including snapping pics at unique Kallang photo spots to spice up your IG feed. Once you get hungry, grab a bite at the famed Old Airport Road Food Centre.
---
Geylang & Aljunied – Less-gentrified shophouses with foodie gems
---
While many might associate Geylang with being a red-light district, it's actually got more to offer than you think. Head there, along with the nearby Aljunied, to be spoiled with multiple beauty and hair salons, and of course, good food. The area's got plenty of Vietnamese food joints such as Hi Banh Mi! and Star Pho Le Beef Noodle Soup, which is great news for foodies. 

Preloved, a thrift store in Tristar Complex, stocks secondhand goods priced from just $1.
On days you need a quiet space, plonk yourself at the Geylang East Public Library, or maybe have a solo day out to tour this underrated hood. The area is also a hidden gem for thrift shops in Singapore, with underrated shopping centres like City Plaza and Tristar Complex.
---
Paya Lebar – Easy access to town & the rest of the East
---
Paya Lebar has not only 1, but 3 malls that are within walking distance from each other – Paya Lebar Square, Paya Lebar Quarter, and SingPost Centre. That said, there are plenty of shopping, entertainment, and dining options here.
Located right beside the Paya Lebar Air Base is the Air Force Museum – a fun place to visit with the fam too. Since the airbase is going to relocate from 2030 onwards, there'll be new residential estates and developments for the Gen Zs to move into.
Paya Lebar's convenient location is another benefit for those living here – its MRT interchange is linked to both the East-West and Circle Line, so you can easily travel to town and to the rest of the East side. 
---
Katong & Joo Chiat – Heart of East Coast heritage
---
If you're looking to move to a by-the-sea type of area, consider Katong and Joo Chiat. The 2 neighbourhoods are close to East Coast Park, so you can just drop by any time for relaxing night walks or a chill weekend out. 
Expect good food like the famous Katong Laksa and other millennial-friendly cafes with food that's just as delicious. To top it all off, you've got pretty Katong and Joo Chiat photo spots such as Peranakan-style houses, so you can take some photos for the memories.
---
Simei – Chill 'hood in the East with amenities, schools & a hospital
---
Think of Simei as Tampines' humbler cousin. The comparatively quieter neighbourhood has Eastpoint Mall, though, and it's got all the basic necessities: restaurants, retail stores, and of course, an NTUC FairPrice supermarket for your daily grocery runs. About 5 minutes away is Changi General Hospital, which makes visits for medical care a breeze.

Image credit: @panny5005 via Instagram 
Schools like ITE College East and Singapore University of Technology and Design are also located in Simei, making it a convenient affair for residents seeking tertiary education. Psst … we hear that the public food court in the ITE campus is great for cheap and good eats. 
---
Bedok – Older residential estate famous for heritage hawkers
---
Bedok is definitely on the older side among other estates, but it's also a revamped town centre with things to do at so many different places. There's Bedok mall, a swimming complex, a library, and rows of heartland shops.
If you're looking to grab a bite, check out Bedok 85 Fengshan Food Centre that's got an array of food such as seafood BBQ from Chan BBQ, and bak chor mee from the famous Xing Ji Rou Cuo Mian stall. 
Bedok Reservoir also makes the perfect spot for everything active. Choose between kayaking or a high-elements obstacle course by Forest Adventure that ends with a zip-line across the reservoir.
---
Tampines – Marvel of urban planning with sprawling community hub
---
Tampines is a strong contender when it comes to the best neighbourhood. It holds the World Habitat Award, and even has a cluster of 4 malls for you to shop at – Tampines Mall, Tampines 1, Century Square, and Our Tampines Hub.

Image credit: Must Share News
Speaking of Our Tampines Hub, we'd describe it as a mall on steroids. It offers a 5-floor library, an open-air food court, multiple study spaces, and musical and movie screenings almost every day. If you're heading outdoors, check out some Tampines photo spots around the area that make a great backdrop for your IG posts. 
---
Pasir Ris – Quieter hood with White Sands & chalets
---
At the end of the East-West Line, you'll find yourself arriving at Pasir Ris. The area's got White Sands – a shopping mall with a library, karaoke, and retail stores. 
Say you're craving for a quick getaway, book a stay at D'Resort in Downtown East (DTE). The chalet's directly linked to Wild Wild Wet so you can enter the waterpark any time. Other chalets are also scattered across Pasir Ris Park if you prefer to be in nature. The park is only a 5-minute walk from DTE, which allows easy access to restaurants and marts like NTUC. 
---
Changi & Tanah Merah – Laid-back beach & close proximity to the airport
---

Movie screening sessions at Terminal 3, Changi Airport.
Although they're close to the edge of the island, there are plenty of reasons to visit Changi and Tanah Merah. For one, it's where you'll find our iconic Changi Airport and Jewel Changi. Both places have a tonne of food options, retail stores, and even play areas like the 12m-long slide at Terminal 3, and the Canopy Park on Jewel Changi's 5th floor.
For some fun in the sun, make sure to check out Changi Bay Point. It has cycling routes and trails connecting to East Coast Park. The place is perfect for those looking to enjoy a beachfront view while clocking in some exercise. 
---
Neighbourhoods in the west of Singapore
---
Bukit Timah – Classy 'hood with plenty of nature parks
---
Bukit Timah may have gotten a rep for being that atas neighbourhood thanks to its top schools and private bungalows, but it has a lot more to offer, especially for nature enthusiasts. Most prominently, hikers head here to climb the hill at Bukit Timah Nature Reserve or take a walk along the Rail Corridor.
Foodies can make a beeline to Beauty World to feast on local delights, while Korean food lovers can hit up Cheong Chin Nam Road – a street lined with multiple KBBQ joints such as O.BBa Jjajang. 
Those looking for interesting activities can head to The Grandstand which is home to Axe Factor and an electric karting arena. There's also Bukit Timah Railway Station for IG-worthy photo ops and the Former Ford Factory for a unique museum date.
---
Jurong – The Orchard of the West & a shopping haven
---
As an Eastie, it's tough to admit, but the West's pretty happening as well. For starters, you've got the pair of Westgate and JEM located right at the doorstep of Jurong East MRT for some retail therapy. Here, shop from brands such as H&M, Adidas, Crocs, and Muji. If that's not enough to quell shopaholics, you can also head to IMM, Singapore's largest outlet mall.

Shop authentic, branded goods at massively discounted prices at IMM.
Jurong is also great for a day out with the kids – head to the Science Centre, Singapore Discovery Centre, and Jurong Lake Gardens for some family bonding time.
Those wanting to hop over for some cross-border activities in JB can also do so via the Tuas 2nd link. Theme parks like LEGOLAND Malaysia are just a few minutes' drive away when you're in Jurong.
---
Tengah – Singapore's first HDB smart town
---

Image credit: HDB
Although it's not quite Wakanda, Tengah is poised to be Singapore's first HDB town with smart home features and a strong emphasis on sustainability. Expect to see innovations like urban farms along walkways and a car-free town centre. The trees here are even strategically planted to maximise wind flow and sun shading.
With the Jurong Region Line slated to see its first trains come 2027, Tengah won't even feel ulu anymore. The line will connect the Tengah populace with the west – think mall clusters in Jurong East and hiking trails at Sungei Buloh Wetland Reserve. Similarly, MacRitchie Treetop Walk will be connected to Tengah via a 5km long forest corridor.
---
Bukit Panjang & Bukit Batok – Close to nature parks
---
Bukit Panjang and Bukit Batok are definitely hidden gems if you're an adventurous soul looking for challenging hiking trails and undisturbed, picturesque views. Travel off the beaten path at Bukit Batok Hillside Path and pack a hiking stick as this one promises steep hills.
Sprucing up the IG feed is also effortless with a visit to Bukit Batok Town Park with its iconic "Little Guilin". Urbanites need not feel left out – you can traverse the neighbourhood riding the Bukit Panjang LRT. This convenient line brings you to attractions such as Pang Sua Pond, a 480-metre boardwalk that's wonderfully lit up at night.
Late-night munchies are also a thing of the past with the many supper spots in the area that open till 1am. You can't go wrong with prata from Al-Azhar, or lamb racks coupled with booze from BLooiE's Roadhouse, which are the perfect companions for late-night soccer match viewings.
---
Clementi – Students' hangout spot with numerous cafes
---
Students in the West need not travel too far for their after-school lepak sesh, as they can always rely on trusty Clementi. Should you be tired of on-campus grub, Clementi Mall has restaurants with steals on student deals. Sunset Way also has a myriad of cafes to get some solid mugging done, as well as ice-cream parlours to indulge yourself on cheat days.
For the more active, you'll be delighted to find woodlands – no, not that Woodlands – itching to be explored. Trek through the wilderness of Clementi Forest or plan a locomotive-themed photoshoot on the railway tracks hidden in Maju Forest.
---
Holland Village – Numerous restaurants and bars
---
With so many eateries and watering holes in one 'hood, Holland Village is the go-to place for special occasions. Post-graduation toasts, birthday celebrations, date nights – you name it, and this writer has spent one too many nights at the seemingly countless bars here.
Food options at Holland Village are diverse.
Image adapted from: Eatbook & @chachachasg via Instagram
But everyone knows you've got to have a solid meal before downing a couple, and Holland Village leaves you spoilt for choice. Roadside restaurants offer cuisines from Korea, Japan, and Mexico. 
If you'd rather play it safe, gorge yourself on kopitiam classics at the Holland Village Food Centre. You'll understand why expats can't get enough of Holland Village once you chow down on the Fried Bee Hoon and Katong Laksa. Pampering yourself is also easy here as massage parlours beckon knotted backs and nail salons work wonders on your fingers.
---
Neighbourhoods in the northeast of Singapore
---
Punggol – New driving range & giant public library
---
There used to only be 2

things to do in Punggol – exploring Coney Island, and checking out the new BTO houses. But here's the scoop: there are plenty of new activities here, including the Punggol Golf Driving Range and 5-storey Punggol Regional Library to visit.

Night owls can also drop by the Hai Bin & Riviera prawning spot that's open 24/7. 
---
Sengkang – Fam-friendly district with tonnes of nature parks
---
"Sengkang got what sia?" Hit your Sengkang skeptic friends with our list of things to do in Sengkang: from visiting the fruit-themed boardwalk at Sengkang Riverside Park to dining outdoors at the Punggol Park.
Once you're done exploring, swing by the Sengkang Square Kopitiam for some grub – it's open 24/7 so you can satisfy your late-night cravings here. 
---
Hougang, Kovan & Serangoon – Filled with cultural & nature gems
---

Houses at Kampong Lorong Buangkok. 
This area in Singapore is admittedly quieter than the rest. But look closer and you'll find hidden gems, such as Kampong Lorong Buangkok, Singapore's last kampung, the famed Japanese Cemetery Park, and the outdoor heritage museum at IMH. 

Image credit: @jayasutha via Instagram 
If you're looking for something more hip, go art jamming at Hueplay Studio – they have glow-in-the-dark paint to take your paintings up a notch. There's also the option to go cafe-hopping with bae at Serangoon Gardens too. 
---
Neighbourhoods in Singapore to visit
---
Let's be real – it's impossible to answer the age-old question of "which side is the best side?". Regardless of where your loyalties lie, most of us would've travelled to the other territories to hang with our friends or indulge in yummy grub. So let's conclude that Singapore, as a whole, is a big slay. Case closed.
Other local guides: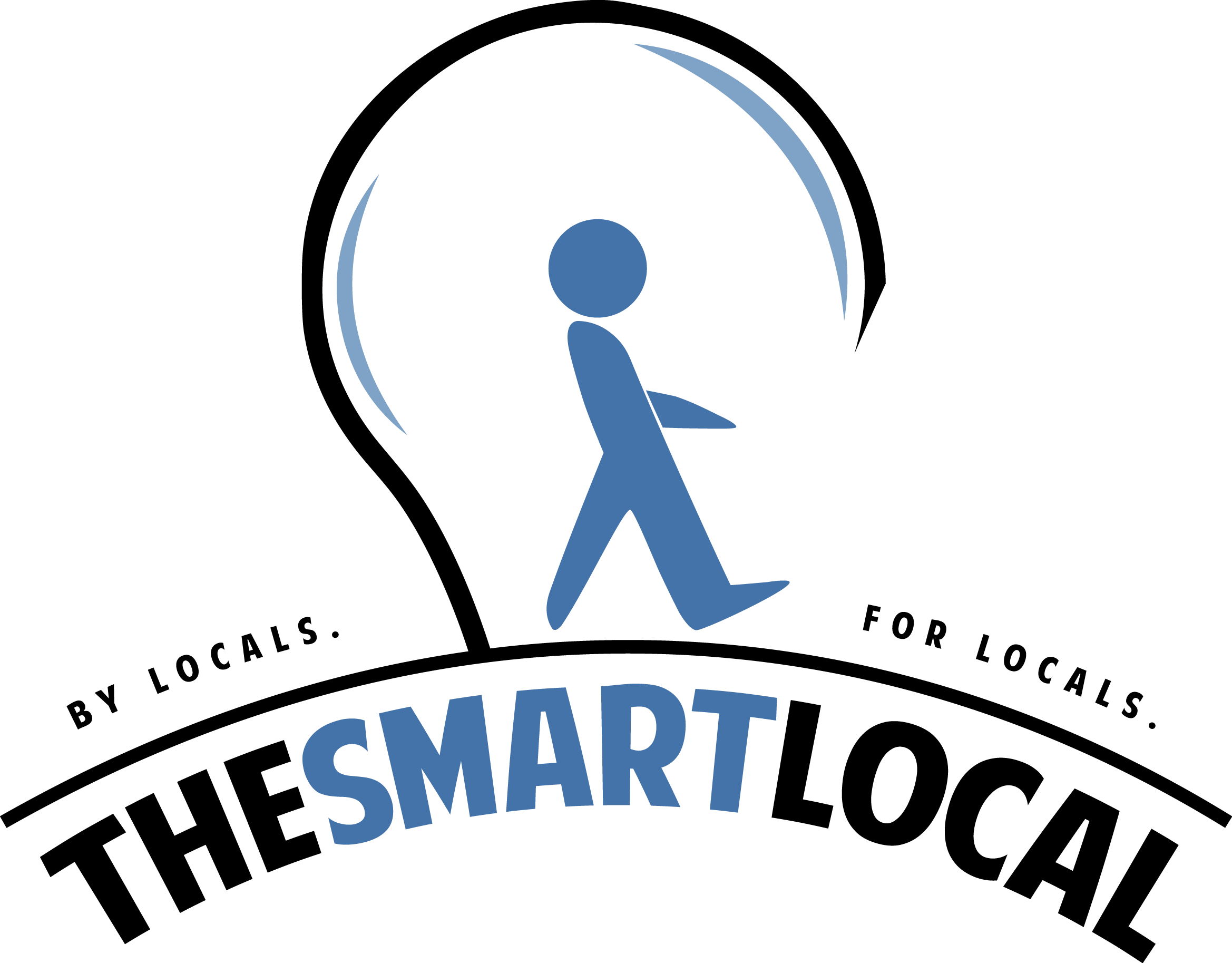 Drop us your email so you won't miss the latest news.