Things to do in Yishun
---
We all know Yishun has a bit of a young punk rep – no thanks to the wild happenings that have taken place here. But that's only what the media has shown you about this sleepy neighbourhood to the North.
Beyond whatever you've read in the news is a plethora of family-friendly fun, splendid views of nature, and good eats. Here's what you can do in Yishun:
---
– Places to eat –
---
1. Indulge in traditional Indonesian food at Coba Coba
---
If you're looking for a bite of nostalgia and good Indonesian food, we recommend heading down to Coba Coba. The hole-in-the-wall diner serves nasi padang, where you can choose a variety of Indonesian delicacies like rendang and sayur lodeh to pair with rice.
Options are plenty but if you're not sure what to get, there are set meals such as the Chicken Wing Set (from $4.90), Beef Rendang Set (from $6.90), or Fish Fillet and Chicken Sausage Set (from $4.49). If you're coming with friends or family, the Nasi Ambeng Sharing Platters (from $31.90 for 2 pax) come with a mountain of side dishes to share. 
Address: 156 Yishun Street 11, #01-106, Singapore 760156
Opening hours: Mon, Wed-Sun, 8am-7.15pm (Closed on Tuesdays)
Contact: 6382 2622 | Coba Coba website 
---
2. Treat yourself to $3 laksa at 928 Yishun Laksa
---

Image credits: Wiltian Ang via Google Maps
One of the must-haves while you're in Yishun is the $3 bowl of laksa from block 928. $3 will get you a loaded bowl of noodles and spicy coconut gravy topped with ingredients like tau pok, crab sticks, fishcake, and blood cockles. Should the portion prove too small, bigger bowls are available at just $3.50.

This gem is located below a HDB void deck with seats available both indoors and outdoors.
Image credits: Ayako via Google Maps
We recommend heading down earlier or during non-peak hours, as the queue to snatch a bowl of laksa here can be quite long. 
Address: 928 Yishun Central 1, #01-155, Singapore 760928
Opening hours: Mon-Sat 7.30am-6pm (Closed on Sundays)
Contact: 9731 9586 
---
3. Satisfy your childhood cravings at Nelly's Retro Snacks
---

Image credit: Nelly's Retro Snacks Singapore via Facebook
From time to time, we all get sudden cravings for childhood snacks – but the most torturous thing about this is that it's super hard to get our hands on them at regular supermarkets these days. If you find yourself in Yishun, be sure to visit Nelly's Retro Snacks to please your inner child. 

If you grew up in the early 2000s, we bet you miss this 7-Eleven staple snack.
Image credit: Nelly's Retro Snacks Singapore via Facebook
This snacks store sells many old-school faves, from tinned sugar biscuits to powdered candy and even 7-Eleven's discontinued Craze Hottis. Since there are over 300 goodies to browse, you'll definitely be leaving with your snack cravings satisfied. 
Address: 18 Yishun Avenue 9, #01-49 Junction 9, Singapore 768897
Opening hours: 9am-11pm, Daily
Contact: 8776 8200 | Nelly's Retro Snacks Facebook
---
4. Go for a late-night dessert run at Coconuto
---

Image credit: @coconutosg via Instagram
It's pretty clear by now that Singaporeans go crazy over coconut-flavoured goods. Just look at our love for Mr Coconut. If you're a self proclaimed fan of the fruit, be sure to check out Singapore's very first coconut-themed cafe, Coconuto. What's more, it's open till 2am on Fridays and Saturdays, and midnight for the rest of the week, making it the perfect supper spot. 

Image credit: @coconutosg via Instagram
The cafe serves up a range of coconut smoothies starting at $4.60, which you can customise with unique toppings like aloe vera ($1.00) and nata de coco ($1.00). If you're down for something more filling, try their affordable waffles (from $4.50) and top it off with yummy coconut ice cream selections (from $4.20/scoop). 
Address: 645 Yishun Street 61, #01-322, Singapore 760645
Opening hours: Mon-Thu, Sun 12pm-12am | Fri-Sat 12pm-2am
Contact: 9645 3262 | Coconuto Facebook
---
– Things to do –
---
5. Travel to the Jurassic era at Dinoland
---

Image credit: Dinoland Singapore
Dinos haven't gone fully extinct, at least that's what you'll think when you visit Dinoland at SAFRA Yishun. The reptile figures are practically life-size and even emit roaring noises.

Image credit: Dinoland Singapore 
Apart from just admiring the dinosaurs, Dinoload also has a line-up of hands-on activities for kids and adults such as a Fossil Digging Site and Underground Cave. Make sure you wear comfortable clothes that you don't mind getting dirty when you visit, as the activities involve getting into the sand to excavate fossils. 
The whole tour of Dinoland takes about 1.5 hours and is suitable for kiddos aged 3 and up. Brave souls under 1 can enter for free.
ADMISSION FEE
$28/pax opening promo (U.P. $35)
60 Yishun Avenue 4, #02-01 SAFRA Yishun, Singapore 769027
Opening Hours:
Saturday 10:00 AM-08:00 PM

Show Time
| | |
| --- | --- |
| Monday | 10:00 AM-08:00 PM |
| Tuesday | 10:00 AM-08:00 PM |
| Wednesday | 10:00 AM-08:00 PM |
| Thursday | 10:00 AM-08:00 PM |
| Friday | 10:00 AM-08:00 PM |
| Saturday | 10:00 AM-08:00 PM |
| Sunday | 10:00 AM-08:00 PM |
---
6. Learn how to DIY a terrarium for $38 at J2 Terrarium
---

Image credit: @j2terrarium via Instagram
Whether you're looking for your next team-bonding activity, a fun date with your friends, or a chillax "me-time" activity, we recommend terrarium workshops at J2 Terrarium. The session includes all the materials you'll need to customise your own plant tank. The supervised class is held by experienced facilitators who'll help out if you're struggling in the creative process.

Image credit: @j2terrarium via Instagram
Terrariums are just 1 workshop available at J2 Terrarium. You can also explore the art of preserved flowers or coaster making if you'd like. And if you'd rather craft from home, they have kits you can purchase as well. Do note that workshops are by appointment only and require reservations in advance.
Book a terrarium workshop at J2 Terrarium.
Address: 1 Yishun Industrial Street 1, #04-33 A'Posh Bizhub, Singapore 768160
Opening hours: 10am-5pm, Daily
Contact: 9792 4464 | J2 Terrarium website 
---
7. Have a day of family fun at HomeTeamNS Khatib
---
There's no excuse to say "I'm bored" when you get your butt to HomeTeamNS Khatib. The club is home to a myriad of activities for the whole family. Make your first stop Adventure HQ – a name that you might be familiar with if you're an adrenaline junkie. This 4-storey adventure hub is 2,800sqm large and houses both high and low obstacles suitable even for those with a fear of heights. 

Image credit: T-Play Singapore
Little ones who aren't able to scale the obstacles at Adventure HQ can still have their fill of fun at the T-Play, a Peranakan-themed indoor playground. Those that are older will probably want something more challenging. Take them to TactSim, an airsoft area where they can go 1v1 on their friends with airsoft guns.
As if running after your kids wasn't tiring enough, you can build up stamina and muscles at the clubhouse's Fitness Workz Gym. It has 9 zones of fitness equipment for cardio and strength training.
ADMISSION FEE
From $32 (weekday), from $35 (weekend)
2 Yishun Walk, Singapore 767944
Opening Hours:
Saturday 10:00 AM-10:00 PM

Show Time
| | |
| --- | --- |
| Monday | 10:00 AM-10:00 PM |
| Tuesday | 02:00 PM-10:00 PM |
| Wednesday | 02:00 PM-10:00 PM |
| Thursday | 02:00 PM-10:00 PM |
| Friday | 02:00 PM-10:00 PM |
| Saturday | 10:00 AM-10:00 PM |
| Sunday | Closed |
RECOMMENDED TICKETS AT $61.79
ADMISSION FEE
HomeTeamNS Family Membership (Child): $10
T-Play Member: $14 (Off-peak) | $16 (peak)
Non T-Play Member: $20 (Off-peak) | $25 (peak)
2 Yishun Walk, Level 1, Singapore 767944
Opening Hours:
Saturday 10:00 AM-09:00 PM

Show Time
| | |
| --- | --- |
| Monday | 10:00 AM-09:00 PM |
| Tuesday | 10:00 AM-09:00 PM |
| Wednesday | 10:00 AM-09:00 PM |
| Thursday | 10:00 AM-09:00 PM |
| Friday | 10:00 AM-09:00 PM |
| Saturday | 10:00 AM-09:00 PM |
| Sunday | 10:00 AM-09:00 PM |
RECOMMENDED TICKETS AT $18.19
ADMISSION FEE
HomeTeamNS member: From $21.60 (Off-peak) | From $24 (Peak)
Affiliate: From $27 (Off-peak) | From $30 (Peak)
Public: From $28.80 (Off-peak) | From $32 (Peak)
2 Yishun Walk, Level 3 HomeTeamNS Khatib, Singapore 767944
Opening Hours:
Saturday 11:00 AM-09:00 PM

Show Time
| | |
| --- | --- |
| Monday | Closed |
| Tuesday | 06:00 PM-10:00 PM |
| Wednesday | 06:00 PM-10:00 PM |
| Thursday | 06:00 PM-10:00 PM |
| Friday | 02:00 PM-09:00 PM |
| Saturday | 11:00 AM-09:00 PM |
| Sunday | 11:00 AM-09:00 PM |
RECOMMENDED TICKETS AT $40.50
---
8. Let your inner child out at some of the quirkiest playgrounds
---
A Salvador Dali creation come to life? Or just an unfortunate structure that melted in Singapore's unbearable heat? Nope, this wonky-looking playground at Block 330 was proudly born this way, with no mistakes.
Right across the road at Yishun Nature Park are other creatively designed play areas, which include a climbing net and this giant pendulum-like swing that could easily fit 2-3 children.

The NEOS Ring, which, according to its signage, is "part electronic game, part sport".
Head further down to Block 291 (near Nee Soon Town Council Head Office) and you'll find yourself a playground with interactive light-based games. Choose from 6 different gameplays that'll have you working up a sweat as you chase red and green flashing lights. It's more tiring than it sounds.

Other structures which work in the same way as the NEOS Ring.
While we're still mourning the loss of Yishun's classic yellow watermelon playground, we've gotta admit, these modern new additions are pretty cool too.
---
9. Go bowling from $3.50 at Sonic Bowl
---

Image credit: Sonic Bowl 
If you're looking for activities to enjoy with the fam, head down to Sonic Bowl at SAFRA Yishun for some competitive fun. The alley is equipped with bumpers and light-weight bowling balls, so kiddos can join in too. 
There are also darts stations and foosball tables scattered around the vicinity, so visitors can switch between activities whenever they like.
Rates: From $3.50/game
Address: 60 Yishun Avenue 4, #02-09, Singapore 769027
Opening hours: Sun-Thu 11am-11pm | Fri-Sat & PH 11am-1am
Contact: 6759 9737 | Sonic Bowl website
---
10. Operate real construction vehicles at Diggersite
---

Image credit: @meowmelmeowmel via Instagram
If you've ever dreamed of coming in like a wrecking ball à la Miley, Diggersite allows you to do just that – with machinery like excavators, forklifts, even tower cranes. While more targeted towards kids than adults, this isn't just child's play – the vehicles are real and fully functional ones, able to be driven and capable of actual construction work.

Image credit: @khairulannuar1 via Instagram
For the full Bob the Builder experience, you'll even get to don a hard hat and fluorescent vest – just like the ones our unsung labourer heroes wear.
P.S. There's no maximum age limit, so adults can get in on the fun too!
Price: From $18/child
Opening hours: Sat-Sun 11am-6pm (Closed Mondays to Fridays)
Contact: 8802 0764 | Diggersite website
---
11. Grow organic fruit and veg at KTPH's rooftop herb garden
---
With its lush greenery leading out to Yishun Pond, the ground floor of Khoo Teck Puat Hospital looks more like a garden than part of a medical centre. However, most don't know that its 7th floor is home to an actual garden – where everything grown is edible!
From corn to Thai basil and wintermelon, the myriad of produce here – as well as the fertiliser used – is 100% organic. You can gain access to the garden as a volunteer tending it on weekdays too. To sign up, simply contact the hospital or fill up a form via the KTPH volunteer page.

​​A rare strawberry plant which miraculously managed to bear fruit in our humid climate
Even if gardening isn't your thing, you can still purchase the fruit and veg for your own consumption. Plucked fruits and veg cost $1-$2, while whole potted herbs go for $3-$5. Proceeds are channelled into a Green Fund used for the purchase of seeds and tools for upkeeping the garden.
In addition, the fruits and vegetables that you harvested might be donated to Yishun Health Kitchen Service. 
Address: 90 Yishun Central, Singapore 768828
Opening hours: 24 hours, Daily
Contact: 6555 8000 | Khoo Teck Puat Hospital website
---
12. Explore Khatib Bongsu on a kayak
---

Image credit: @kayakasia.sg via Instagram
Even if you're a Northie, there's a good chance you haven't heard of Khatib Bongsu before. This relatively ulu nature spot houses Singapore's largest mangrove riverine habitat, making it worth the visit. It's pretty hard to explore the area on your own, so we recommend signing up for Kayakasia's guided kayak tour around the area. 
The 5-hour tour will take you through a swampy terrain, where you'll find yourself amidst towering plants and mangroves – a true sight to behold. 
Kayakasia
Contact: 9756 2040| Kayakasia Khatib Bongsu tour website 
---
13. Take on the Canopy Sky Walker 18m above ground
---

Cargo Net Bridge.
Image credit: @iamsoulhappy via Instagram
If getting active on flat ground doesn't cut it for your thrill-seeking soul, take it up a notch – literally – with the Canopy Sky Walker at SAFRA Yishun's Adventure Sports Centre. You'll be hoisted 15-18 metres up in the air to clear 4 tiers of obstacles: the Cargo Net Bridge, Broken Island, Zig-Zag Trail, and Flying Fox.

Zig Zag Trail.
Image credit: Meetup
Don't worry; you'll be strapped into a harness and there'll be experienced instructors on site to help belay and guide you. Adventurous young children can take on the course too, so head on down for some family bonding high up in the foliage.
Note: Participants must be at least 7 years old or have a height of 1.1m and above
Canopy Sky Walker
Address: 60 Yishun Avenue 4, SAFRA Yishun Country Club, Singapore 769027
Opening hours: Tue-Sun 10am-12pm, 2pm-4pm (Closed on Mondays)
Contact: 6377 9889 | SAFRA website
---
14. Kayak along the tranquil waters of Lower Seletar Reservoir
---

Image credit: @salman_mricn via Instagram
Devoid of the crowds that plague Kallang Basin during weekends, Lower Seletar Reservoir is a haven for avid kayakers who don't wish to knock paddles with others. Go ahead and rent a kayak from the Lower Seletar Water Sports Centre there, and werk those arms,
Those who'd prefer something less intense can take a tranquil stroll along the waters, and head out to the Heritage Bridge for some stellar views – especially during sunset.

Image credit: @ngyiyang via Instagram
Lower Seletar Water Sports Centre
Address: Yishun Ave 1, Lower Seletar Water Sports Centre, Singapore 769140
Opening hours: Tue-Wed, Fri 9am-5pm | Sat-Sun 8am-pm (Closed on Mondays & Thursdays)
Contact: 9154 9424 | Lower Seletar Water Sports Centre website
---
15. Have a quiet BBQ against the sunset at Yishun Dam
---
Once a top secret spot only accessible by car or bicycle, Yishun Dam is now less out of the way with bus service 103 and 117. Even so, it remains relatively crowd-free, and is one of Singapore's best places to catch a sunset by calm waters.

Image credit: @caramellechaos via Instagram
There's not much else here, but this little piece of heaven is also my go-to for chill BBQs – thanks to disposable barbeque pits from Cold Storage with pre-packed coal. Bring along a picnic mat, sparklers, and portable speakers, and you're all set for a great cookout.
For a change of scenery, take a quick stroll down to Rower's Bay Park that's located just a stone's throw away.
Tip: Clear your bladder beforehand as there are no toilets here.
Getting here: Take bus 103 or 117 and alight at "Bef Shell Aviation".
---
Bonus: Take a peek at Jenal Jetty's kelongs
---
It's worth venturing further down past the far end of Yishun Dam's boardwalk to catch a glimpse of Jenal Jetty. In land-scarce Singapore, pockets of land are constantly being built over with shiny new buildings, but fortunately this rustic spot is still being preserved – for now.
Signs screaming "NO ENTRY" line the fences, but we hear that you might just be granted entry if you make friends with the fishermen uncles there. Either way, peering in from the outside will still give you a pretty good view of the mangroves, fishing boats, and kampung huts within – a stark contrast to the cityscapes we're used to.
---
Yishun, a unique neighbourhood with lots to enjoy
---
Put your reservations aside and head down with your pals sometime to experience what this little town has to offer. You'll have a ton of fun and perhaps even gain a newfound appreciation for this little estate.
Check out more neighbourhood guides:
---
Cover image adapted from: @kayakasia.sg via Instagram, @coconutosg via Instagram.
Originally published on 8th August 2017. Last updated by Gracelyn Lim on 17th August 2023.
A portion of this content may contain referral links to products. Our opinions remain our own.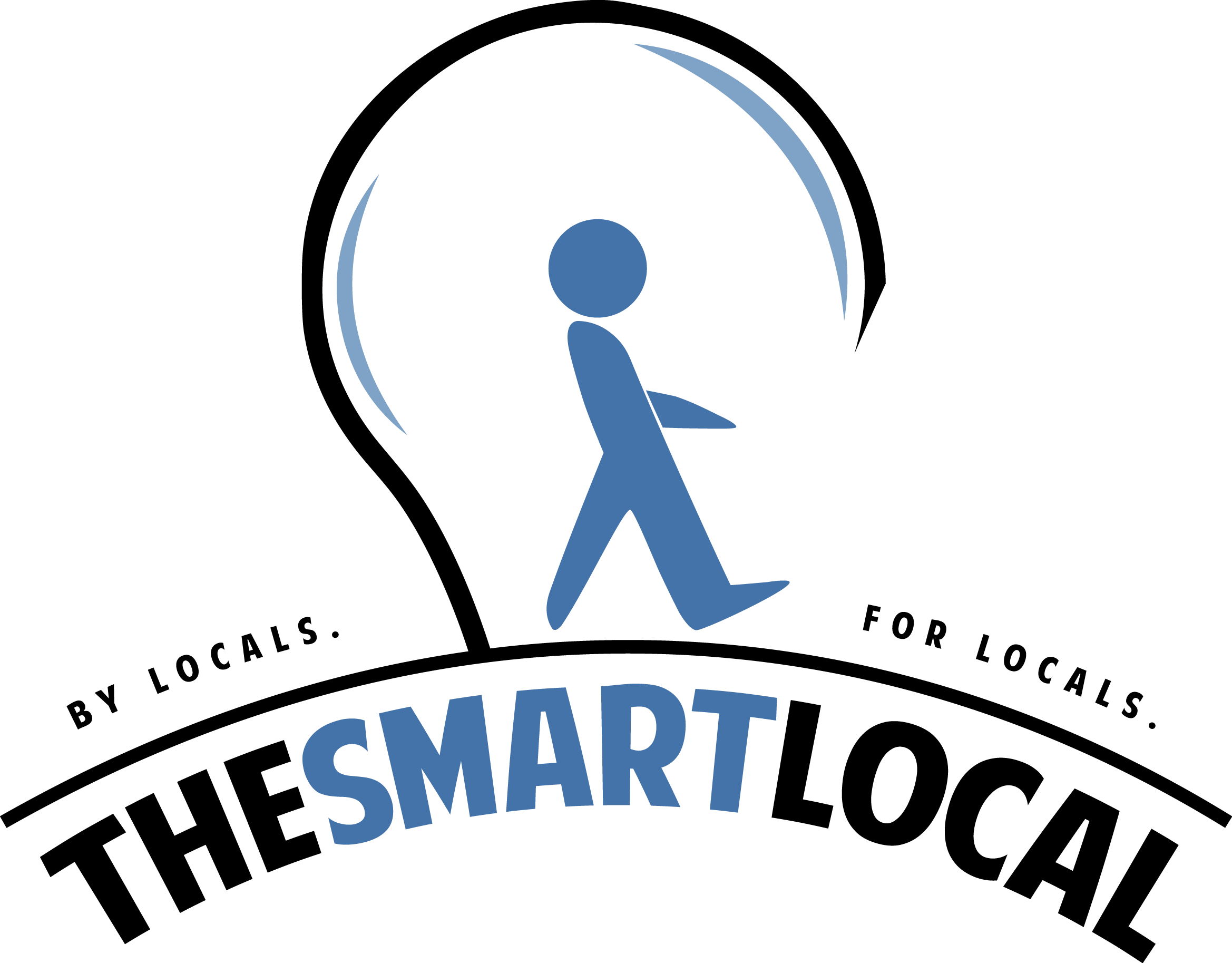 Drop us your email so you won't miss the latest news.