Sunrise & sunset spots in Singapore
---
Sunrises and sunsets in Singapore – it's always a fascinating moment when the skies turn from light blue to a pastel blend of pinks and oranges. Instead of leaving it up to chance to be surprised by the changing skies every dawn or dusk, here're some of the best places to catch the sunrise or sunset in Singapore so you don't miss nature's spectacle.
But before you scurry off with your cameras and picnic mats, make sure to take note of these timings: generally, the sun rises between 6.45am and 7.15am and sets between 6.45pm and  7.15pm depending on the time of year.
---
– Sunrise Spots –
---
1. Changi Bay Point – Jeju Island vibes with unblocked sunrise views
---
Image credit: @gscl1969 via Instagram
It goes without saying that one of the best spots in Singapore to catch the crack of dawn is in the far east of the island – at Changi Bay Point. This portion of the park connector that joins Changi Beach and East Coast Park offers unobstructed views of the sun rising from the sea.
Image credit: @mackymuy via Instagram
Walk along the boardwalk and you'll find sea-facing benches, as well as wooden logs where you can park your bum to watch the sunrise. There's a lookout point too that brings you out to sea and if you've got telescopic eyesight, you might even be able to spot the islands far in the distance.
Getting there: Take bus 9, 19 or 89 from Changi Village Bus Terminal to the SAF Ferry Terminal and walk ~20 minutes to Changi Bay Point.
---
2. East Coast Park – Great for glamping
---

Sunrise at East Coast Park.
Image credit: @delniqy via Instagram
East Coast Park is a favourite for a day out on the beach. Aside from the usual plethora of outdoor activities like rollerblading, cycling and kayaking, this place also offers a promising view of the sunrise and sunset from anywhere along its sandy shores. The only thing you'll have to keep in mind is: the sun rises from your left and sets on your right here, not the other way round. 
Image credit: @rockysmarties via Instagram
For starters, you can check out Bedok Jetty or set yourself down on the breakwater near carpark F2. Rumour has it that these 2 points offer the best views – the former sends you further out into the sea and positions you closer to the glorious sun while the latter offers an unobstructed view of the sun floating above the sea.
The park gets crowded during weekends so to avoid any disappointment, come well ahead of time. Or better yet, plan a glamping session at ECP and claim a spot for your own.
Getting there: Take bus 401 from Bedok Interchange, right next to Bedok MRT. Get off at any of the 16 bus stops along East Coast Park Service Road.
---
3. Pulau Ubin – Rustic kampung island
---

Image credit: Gin Tay via Flickr
A 10-minute bumboat ride that costs a mere $4 from Changi Point Ferry Terminal can get you to Pulau Ubin – a small island where kampungs still stand today. The best place to catch the sunrise here is along the sandy beaches, the nearest one being just a short 5-minute walk from the jetty. 
Make sure to slather yourself with insect repellent and get your flashlight ready as it's a little dark in the wee hours.

Image credit: @xaneethewanderlust via Instagram
Consider catching the earliest ferry ride at 5.30am to give yourself ample time to familiarise with the area before spotting the sunrise.
It's slightly trickier to catch the sunset here. Unless you're willing to pay $36 for the whole return boat or you've plans to stay overnight, you won't be able to stay on the island till sunset. The last ferry usually sets off at 6pm so that's an hour too early to catch the skies in transition. But if you're in a large group, you can try making plans with the ferry operator for your preferred timing.

Image credit: @life.throughalens_nic via Instagram
Other activities you can do here include cycling and checking out the mangrove swamps of Chek Jawa Wetlands and chilling at Mamam Beach.
Getting there: Take a ferry ($4/pax) from Changi Point Ferry Terminal to Pulau Ubin.
---
– Sunset Spots –
---
4. Lower Peirce Reservoir – Chio pavilion in the background
---
Image credit: @daryl.ljx via Instagram
The pavilion at Lower Peirce Reservoir Park is probably one of the most photographed landmarks in Singapore when it comes to capturing sunset shots. The entrance to the pavilion is conveniently located just 3 minutes from the carpark, so you don't have to walk too far to enjoy this view.
If you want to take a stroll through the park before catching the sunset, it's a fairly simple walking trail through the forest lasting just 900m one way. 
Getting there: Take bus 163, 167, 855 or 980 from Upper Thomson MRT to the bus stop Before Yio Chu Kang Road and walk 13 minutes to the reservoir.
---
5. Raffles Marina Lighthouse – Ulu spot in Tuas
---

Image credit: @rafflesmarina via Instagram
Despite having driven through the Tuas checkpoint to get to JB multiple times, you may have missed the striking Raffles Marina Lighthouse. Although it's part of the Raffles Marina Club, the jetty that leads to the lighthouse is open to the public.
Overlooking the Tuas Causeway and with Malaysia in the far background, the sunset view is pretty stunning. We say ulu because of its location but it is a popular spot for couples to take their pre-wedding shots.
Getting there: Get off at Tuas Link MRT and take a 13-minute walk to the lighthouse.
---
6. Rower's Bay Park – Wetland marshes & bird sightings
---
Image credit: @mark9plus1 via Instagram
Located on one end of Lower Seletar Reservoir Park, Rower's Bay Park is a hidden gem in Seletar that has a pretty unique setting for a sunset view. The boardwalk runs along the wetlands and overlooks marshes, and the park is home to wildlife such as grey herons and copper-cheeked frogs.
Just remember to pack along some insect repellent if you plan to stay long or take a long walk. And if you're cycling, this spot is along the Round Island Route, so you may want to time your ride such that you get here when the sun is about to set.
Getting there: Take bus 117 from Punggol MRT to the bus stop Before Shell Aviation and walk 6 minutes to Rower's Bay Park.
---
7. Lower Seletar Reservoir Park – Popular among kayakers
---

Heritage bridge.
Image credit: CW Quah via Flickr
Lower Seletar Reservoir Park has many different viewing decks to suss out for sunset views, but one that's frequented by photographers is the Heritage Bridge. Paying tribute to Singapore's past as a fishing village, this bridge is reminiscent of a kelong experience with uneven sticks flanking the sides.

Walk along the platform and you'll reach a spacious viewing deck at the end with a raised platform where you can have a seat.

Image credit: @ed_winner via Instagram
Other scenic hideouts include the jetties near PA Water-Venture, where you can rent equipment for dragon boating or kayaking.
There's also an open space with a multi-purpose stage where performances are held occasionally and a separate water play area for kiddos. For a little more adventure, venture out of the park and explore the rest of the infamous Yishun.
Getting there: Walk ~13 minutes from Khatib MRT to Lower Seletar Reservoir Park.
---
8. Tanjong Rhu – Non-crowded spot with lookout tower
---
Image credit: @pac_aleks via Instagram
A less crowded location to catch the changing skies is Tanjong Rhu or more specifically, the Tanjong Rhu Promenade trail that runs under the ECP highway alongside the waters of Marina Bay. You won't get the typical sun-over-the-horizon shot here but you will get an equally stunning picture with the clear water reflecting the urban landscape.
Image credit: @k8s30w via Instagram
A walk down towards the Singapore Indoor Stadium will lead you to the Tanjong Rhu Lookout Tower – another quiet spot to catch a view of the colourful skies against the cityscape.

Image credit: @sidpicky via Instagram
Just 10 minutes away is a cluster of malls – Kallang Wave Mall, Leisure Park Kallang, and Singapore Sports Hub – where you can have a meal or get sporty with activities like kayaking or dragon boating.
Getting there: Get off at Stadium MRT and walk 10 minutes towards Tanjong Rhu Promenade.
---
9. Yishun Dam – Quiet sport in the North
---

Image credit: @jo_urney_with_god via Instagram
A popular spot for late-night hangs up north is Yishun Dam. Along the Yishun Avenue 1 stretch is a breakwater of uneven rocks and stretches of grass where you can sit down and comfortably watch the surfacing or dipping of the sun. 
Image credit: @childishboy92 via Instagram
If you follow the dam, it'll lead you to a little forested area where you'll find many casting their fishing lines into the sea.
You might also spot airplanes here, given how Seletar Airport is nearby.
Getting there: Take bus 117 from Punggol MRT to the bus stop Before Shell Aviation and walk 10 minutes to the dam.
---
– Sunrise & Sunset Spots –
---
10. Lorong Halus Wetland – IG-worthy red bridge
---
Image credit: @hongtingmeng via Instagram
While not the most accessible through public transport, Lorong Halus Wetland is a lovely spot to catch either the sunrise or sunset. The easiest way to get here might be to walk or cycle from Punggol Waterway Park and cross the red bridge. In fact, the bridge is the spot to camp at to get your IG-worthy pic of the colourful skies.
Image credit: @ernyse via Instagram
Make sure your phone is charged cause you'll be snapping pics non-stop at this park. Bird enthusiasts often come here to see some 40 species that have been known to hang around the area including red breasted parakeets and white-throated kingfishers.
From Lorong Halus Wetland, you'll be able to continue down to Coney Island if you're in the mood for a long hike or want to head there for a picnic by the beach.
Getting there: Take the LRT from Punggol MRT to Kadaloor station and walk ~18 minutes to the wetlands.
---
11. Kranji Reservoir Park – Spot wildlife roaming about
---

Image credit: @1800callcliff via Instagram
Kranji Reservoir Park is a less populated area that's all green and natural for the perfect picturesque morning or evening. Apart from the bountiful space for a picnic, you'll find lots of wildlife here too. If you look hard enough, there are hummingbirds, blue-tailed bee-eaters, and eagles perched on the branches of trees.

Image credit: @seng.chan.98 via Instagram
There might even be otters taking a nap amidst the tall grasses. A quick walk around the area and you'll also find memorial plaques that honour the sacrifices made in the infamous Battle of Kranji.
Getting there: Walk 5 minutes from Kranji MRT to Singapore Turf Club and take bus 925 to the bus stop Kranji Reservoir Park B.
---
12. Mount Faber Park – Aerial views from a hilltop
---
Image credit: @feeiiiiiiiiiiii via Instagram
Avid hikers would know Mount Faber Park as one of the more scenic hilly terrains in Singapore. The trail runs 10km long, connecting the park all the way to Labrador Park. The highlight of this trail is Faber Point where you'll get a stunning bird's eye view of the neighbourhood surrounding the area.
Image credit: @heydeets via Instagram
During the sunrise or sunset in Singapore, watch how the skies add a dramatic touch to the neutral colours of the neighbourhood. Another plus point for this area is the relatively quieter environment so there won't be a Hunger Games competition here for the best spot.

Image credit: karin_trips via Instagram
Other sites worth a visit on your climb up include the Poland's Bells of Happiness at the garden next to Arbora restaurant and a small Merlion located at the highest point of the park.
Getting there: Get off at Harbourfront MRT and walk up Mount Faber via the Marang Trail for ~17 minutes to get to Mount Faber Park.
---
13. Woodlands Waterfront Park – Views of JB
---

Image credit: @guoshengz via Instagram
For a change in cityscape, Woodlands Waterfront Park has a scenic view of the Straits of Johor. A long boardwalk connects all the different bridges and viewing spots in this park so that's plenty of space to settle down and find the perfect location to admire the sunrise or sunset in Singapore.

Image credit: @guoshengz via Instagram
There's also a large playground for both kids and adults to climb on. You can expect a 2-storey high structure webbed with net bridges and ladders. If that's not enough, this park is also linked to Admiralty Park, where the longest slides in Singapore are located.
There's also a seafood restaurant, Rasa Istimewa Waterfront Restaurant located along one of the bridges. Enjoy a hearty meal of seafood dishes or western selections right after catching the sunset.
Getting there: Get off at Woodlands North Station and walk 10 minutes to the park.
---
14. Keppel Bay – Marina full of yachts
---

Image credit: @uahsojjose via Instagram
Think Marina at Keppel Bay and expensive yachts come to mind. But one thing you can do there without stacks of cold hard cash: catching the sunrise or sunset. While you can expect the same dreamy skies to take centrestage, the fleet of anchored yachts add to the idyllic nature of the scene.
Stroll down the boardwalk to truly experience the luxurious vibes of the area and while you're at it, look down into the sea because rumour has it that marine life such as clown fishes inhabit the waters underneath. After which, drop by the Keppel Bay restaurants to complete your day with an alfresco meal.
Getting there: Take bus 30, 57, 100, 143 or 166 from Harbourfront MRT to the bus stop Caribbean at Keppel Bay and walk 8 minutes to the bay.
---
15. Sembawang Park – With old war bunkers
---

Image credit: @photobyomd12 via Instagram
Right up north of Singapore is Sembawang Park. It's usually quiet, being frequented only by those residing nearby. Because the park is flanked by a beach, it's also a great place to catch both the rising and setting sun. Anywhere along the park gives you a stunning panorama of the changing sky.

Image credit: @photobyomd12 via Instagram
This park has a rich history with remnants from the 80s that you can still find in Sembawang in the form of conserved war bunkers and a natural hot spring.
Getting there: Take bus 117 from Khatib MRT to the bus stop Opposite Blk 592c and walk 16 minutes to Sembawang Park.
---
16. Marina Barrage – Vast rooftop lawn good for kite-flying
---

Image credit: Tang Yiming via Flickr
Marina Barrage is a go-to for picnics under the clear blue sky. And it's not news that it offers some of the best views of the rising and setting sun. Make sure to come early to beat the crowd and lay your mats on the spacious green lawn that's located on the rooftop of the barrage.

Image credit: @findingjing via Instagram
It's also a popular kite-flying spot because of its ample space, where you can run around freely without worrying about crashing into others.
Image credit: @iamyx_ via Instagram
For a spot with fewer crowds, walk across the bridge to Bay East Garden where there are plenty of shaded areas to enjoy a picnic with a view.
In recent years, this has become the spot to watch the sunset as one can capture Marina Barrage, Marina Bay Sands, ArtScience Museum, and Singapore Flyer in one panoramic frame. Don't take our word for it, drop by to check out the stunning sunset from this angle.
Getting there: Get off at Gardens by the Bay station and walk 11 minutes to Marina Barrage.
---
17. Punggol Waterway Park – 8km long promenade
---
Image credit: @brompton_mine via Instagram
Many of us know Punggol Waterway Park for its 8km long promenade. There are many different bridges and viewing decks but look out for the Sunrise Bridge, which is flanked by Sungei Serangoon on one side. It has been named as such for a reason – you'll get some of the best views of the sunrise from here.
Sunset with Jewel Bridge in sight.
Image credit: @mark9plus1 via Instagram
Right at the other end where Sungei Punggol bounds the trail is the Sunset Strip with Jewel Bridge at the heart of it. It has been named fittingly for the impressive views from the area.

Image credit: @krispybeh via Instagram
Drop by Punggol Waterway Point that's a mere 5-minute walk away for an array of food and entertainment options like a free kids' water playground. But don't just limit yourself to the mall, Punggol has a lot to offer from stylish HDBs to container eateries.
Getting there: Get off at Punggol MRT and walk 5 minutes to the park.
---
18. Marina Bay – Many landmarks in one frame
---
Image credit: @kyloonline via Instagram
A favourite location among photographers to get a scenic shot of the changing sky against iconic buildings in Singapore is Merlion Park at Marina Bay. Here, you'll get to capture a photo of the Singapore skyline in one frame. 
Image credit: Saeed Ullah via Google Maps
Because it is a touristy area, it could get a tad crowded so make sure to scout for a spot that's nearer to the water bank for a better view.
An extra treat when you park yourself here for the evening: a free laser and water show at Marina Bay Sands. It runs daily so even if you miss the sky's performance, there's still this colourful display to catch. 
Getting there: Get off at Esplanade MRT Exit D and walk 7 minutes to Merlion Park.
---
19. Changi Boardwalk – Long boardwalk with kelong bridge
---
Located at the easternmost point of Singapore is Changi Boardwalk. It's a 2.2km stretch of lush greenery on one side and calming sea on the other, and it is divided into 6 distinct trekking trails. The aptly-named Sunset Walk is where you'll want to be to chase the sunset. 

Image credit: @kkf1953 via Instagram
There you'll enjoy an unobstructed view of the waters while facing the west – the perfect spot to catch the golden sun before it sinks into the horizon. Later into the night, you'll also be able to spot the lights of Punggol from the same spot.
Visit the Kelong Walk for a blast from the past. Inspired by the kelongs that once populated Singapore's seas, the boardwalk extends to a platform bridge that stands on wooden stilts.

Image credit: Chantel Yang via Google Maps
It is much easier to catch a sight of the sunrise here, though. Anywhere along the boardwalk will provide you with a stunning front-row view of the rising sun. So come by early to scour through the area and find a comfy spot.
Getting there: Take bus 29 from Changi Village Bus terminal to the bus stop Opposite Government Chalets and walk 9 minutes to Changi Boardwalk.
---
(Closed) Tuas Lalang Field – Only accessible by car
---

Image credit: @winfredk via Instagram
Located at the heart of the Tuas industrial area is Tuas Lalang Field – now a favourite wedding shoot location. It's a fairytale-like setting with tall grass and lalang that occupies an otherwise barren field, and there are no high-rise buildings around to photobomb your snaps. 
You'll need a car to get around here, so make sure to get a pal that drives to tag along.
---
Sunrise or sunset in Singapore
---
Instead of catching the sunrise or sunset in Singapore by luck, make it an outing with your loved ones to these places and admire one of mother nature's wonders. The best part is most of these areas double up as great picnic spots and some can even host outdoor activities like kite-flying, and kayaking.
For more IG-worthy places in Singapore:
---
Cover image adapted from: @rockysmarties via Instagram, @rafflesmarina via Instagram, @iamyx_ via Instagram, @mark9plus1 via Instagram
Originally published on 21st January 2020. Last updated by Aditi Kashyap on 23rd June 2023.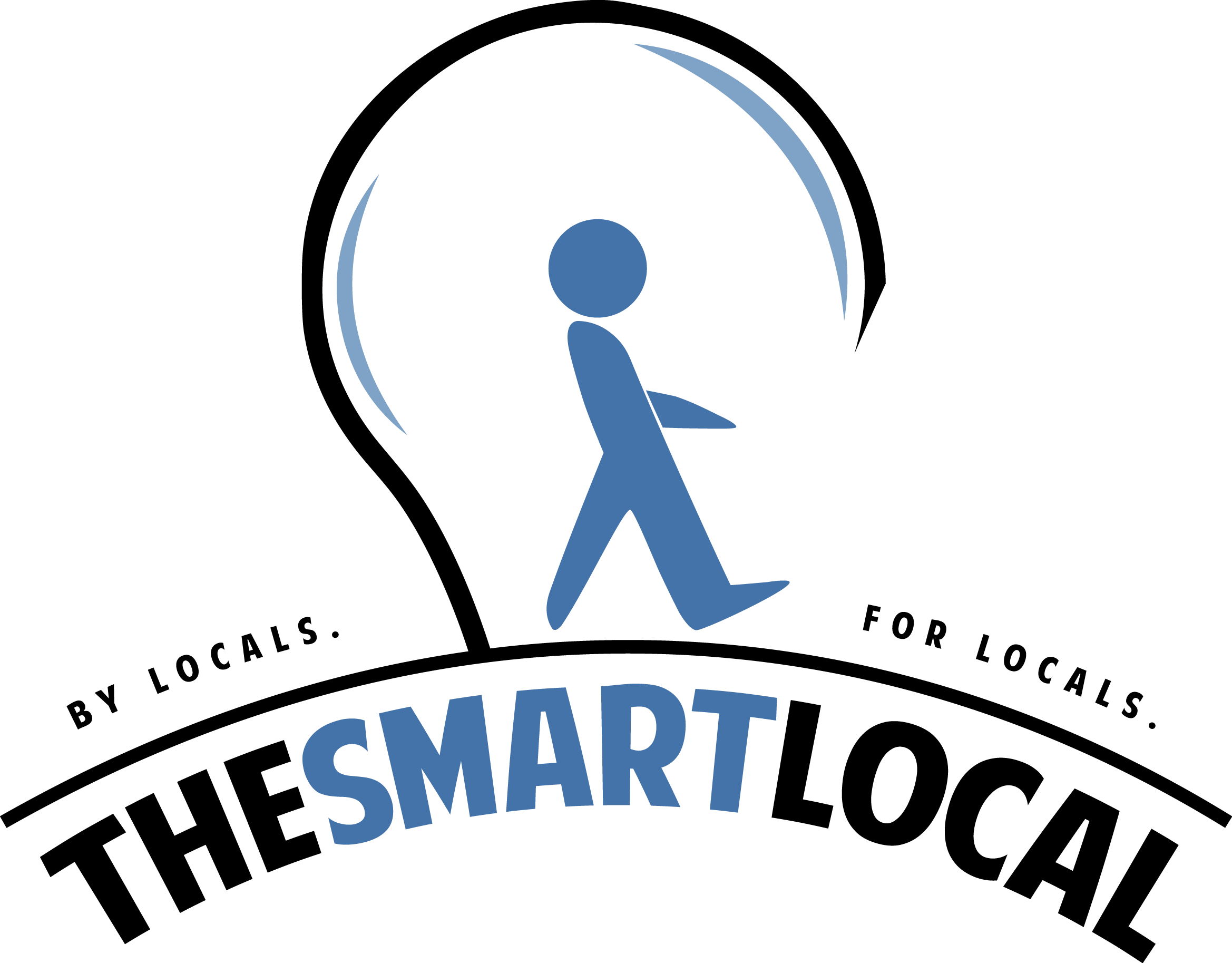 Drop us your email so you won't miss the latest news.