Stylish HDBs in Punggol
Image adapted from (clockwise from top-left): SRX, Actinium, Punggol Waterway
Now that you've finally found someone who's husband or wife material, it's time to find a BTO so you'll have a place to stay once you've tied the knot. While many of us would love to move into a condo – it's one of the infamous 5 C's of Singapore, after all – those cost close to a million.
But HDB has since upped their game from the old red brick days, flats are now sleeker and cleaner in design – some of them can easily be mistaken for condos at first glance. Being a relatively new estate, Punggol in particular has many of these swanky-looking HDB flats – here are 10 condominium doppelgangers in the area worth marvelling at:
– New Launches –
1. Northshore Residences – smart HDB homes
Artist's impression
Image credit: Home Reno Guru
Smart homes have been all the hype lately, with AI programmes like Alexa and Google taking the world by storm. But more often than not, our houses lack the necessary infrastructure to connect various devices together.
Homes in Northshore Residences, however, have been built with special infrastructure to let owners easily install smart systems. The Home Energy Management System, for example, allows residents to monitor and manage home appliances no matter they you are. Forgot to turn off your lights before heading out? Simply switch them off with your phone, even if you've already gotten up the bus.
Home Energy Management System
Image credit: Nuri Telecom
Their public spaces also come with similar smart planning systems. Car parks will have monitors controlling the number of lots for visitors and residents according to time, ensuring that residents have sufficient slots throughout the day.
Starting market rate: $284,000/4-room
Address: Along Punggol Seventeenth Ave
Availability: 1 June 2020 (Estimated move in date)
2. Northshore Cove – overlooks the Johor Straits
Artist's impression
Image credit: SRX
Beachside living has been everyone's dream at some point. Just imagine waking up to a scenic view, with the sound of waves gushing and birds chirping.
While beachfront houses at Sentosa Cove are a luxury most of us can't afford, Northshore Cove at Punggol makes living by the sea an attainable option. Facing the Johor Straits, Northshore Cove will entitle residents to an unobstructed view of the sea without needing to drown in debt.
Image credit: SRX
Don't fret about receiving jokes that you live in Malaysia. The upcoming Punggol Coast MRT will be opened in 2023 and it's just a 10-minute walk from Northshore Cove. Plus, Punggol Settlement is just 8 minutes away, so residents will never be short of meals with a view.
Starting market rate: $257,000/4-room
Address: Along Northshore Drive
Availability: 1 September 2021 (Estimated move in date)
– Existing Flats –
3. Punggol BayView – 3Gen flats for multi-generational families
Image credit: @theycallmefizah
Shuffling between your parents' house and your own can be tiring, especially if you live far apart. But shoving everyone into a small apartment isn't exactly ideal either. So here's the dream set-up that's available at Punggol Bayview: 3-Gen flats.
Image credit: HDB Singapore
3-Gen flats are basically an upgrade from typical 5-room flats – with an additional master bedroom and toilet. The best part? There isn't a hefty price tag attached. 3-Gen flats are significantly cheaper than owning two separate residences, but of course your parents have to agree to moving in too.
Image credit: HDB
While Punggol Bayview may be on the Western end of Punggol Town, its strategic location away from other high rise buildings is a plus – homes are windier, and residents will have an unobstructed view of the reservoir. And don't worry about amenities, there's a coffee shop, small stores, and even a supermarket housed within the compound.
Starting market rate: $400,000/4-room
Address: Along Sumang Walk
Availability: 2019 (Launched in 2014)
4. Waterway Terraces – inspired by rice terraces
We now live in a time where everything, down to our houses, have to be IG-worthy. Waterway Terraces definitely makes the cut – after all, it's been featured in our Punggol Instawalk.
Designed to resemble rice terraces, Waterway Terraces' trademark feature is its cascading roof gardens where residents can chill or enjoy the scenic view. The Terraces are also located along Punggol Waterway, guaranteeing a nature-immersive residential experience.
In addition, Waterway Terraces is an eco-friendly development – it has infrastructure to minimise heat gain and uses solar power to supplement public electrical usage.
Punggol MRT may just be a 5 minute walk away, but the Terraces themselves house a range of amenities, from a supermarket to a child care centre.
Starting market rate: $450,000/4-room
Address: Along Punggol Walk
Availability: 2020 (Launched in 2015)
5. Punggol Sapphire – with 5 room loft-style apartments
Image credit: Metalco
Nope, you don't have to hack away part of your maisonette for a loft-style apartment in Singapore. Residents of Punggol Sapphire can get them just as they are, with high ceilings in the to make homes feel modern and more spacious.
Image credit: Superhome Design Facebook
Since Punggol Sapphire is a little less known than its other lofty counterparts like Skyville@Dawson or Treelodge@Punggol, prices are relatively cheaper. A 4-room flat could start at around $305,000, while lofts start at around $477,000.
Punggol Sapphire may not be smack beside the MRT, but it's just a 10 minute walk to Punggol MRT, and 2 minutes away from Soo Teck LRT. There are plenty of amenities surrounding it as well – Sheng Siong Hypermarket is literally just behind the compound.
Starting market rate: $443,000/4-room
Address: Along Punggol Field
Availability: Find listings here
6. Treelodge @ Punggol – solar panels and blocks positioned for optimum wind flow
Image credit: Punggol.sg
For those who have been keeping up with the property market, Treelodge@Punggol should be no stranger to you – it shot to fame after one of its 5-room loft apartments with an open terrace was sold for a sky-high price of $760,000.
But aside from their loft apartments, Treelodge@Punggol is also Singapore's first eco-friendly public-housing project. That means solar panels to generate electricity in public areas, North-South orientation of blocks for optimum wind flow, and even a rainwater collection system.
A 5-minute walk to Punggol MRT and Waterway Point, Treelodge@Punggol is probably one of the most central HDB estates in Punggol. And if you have young children, Punggol View Primary School is just across the road – which means they can wake up at 7am and still reach school on time.
Starting market rate: $451,000/4-room
Address: Along Punggol Road
Availability: Find listings here
7. Waterway Ridges  – inspired by Chinese landscape paintings
Image credit: Punggol Waterway
Inspired by Chinese landscape paintings, Waterway Ridges was designed to mimic the landscaping of a Chinese countryside. Blocks of varying heights are meant to resemble mountain ranges and allow for more units to be exposed to the waterfront view, while the waterway creates the impression of living by a lake.
Image credit: My News Desk
To complete the idyllic landscape image, the development has adopted water-sensitive features such as vegetated swales which replace concrete drains and add to the overall aesthetic of the compound.
Waterway Ridges is a 7 minute walk away from Oasis LRT Station, and there's a proposed upcoming mall right across the waterway.
Starting market rate: $257,000/4-room
Address: Along Edgefield Plains
Availability: 2019 (Launched in 2014)
8. Waterway Cascadia – staggered heights to maximise view of the waterway
Image credit: Actinium
Walking into Waterway Cascadia, you may easily mistake it for a private condominium – they have a foyer that doubles as a pick-up point which is decked in marble. The architecture looks super futuristic, with alternating balconies and white boxes framing the units.
The interior of a 5-room flat in Waterway Cascadia
Image credit: Renonation
Living up to its name, the blocks of Waterway Cascadia have staggered heights that create a cascading effect – this also allows residents to enjoy a better view of the surroundings.
Sumang LRT is located right outside the complex, and just across the road at Waterway Terraces is a whole range of stores, providing food, services, and groceries.
Starting market rate: $450,000/4-room
Address: Along Punggol Way
Availability: 2021 (Launched in 2016)
9. Waterway Woodcress – rustic-themed exterior
Image credit: Punggol Waterway
While we can't exactly live in rainforest tree houses here in Singapore, Waterway Woodcress' woody tones and lush flora definitely makes it feel like you're at least immersed in nature.
Image credit: Punggol Waterway
To add to the greenery, the main car park is hidden by a landscaped deck where residents can walk, chill, or engage in recreational activities. Plus, residents can conveniently take a stroll along the waterway since the HDB estate is located right along it.
Waterway Woodcress may not be located right in front of an LRT station, but Oasis and Kadaloor LRT stations are both a 4 minute walk away. It's also in vicinity of basic amenities such as mini-marts, a supermarket, and a childcare centre.
Starting market rate: $409,000/4-room
Address: Along Punggol Drive
Availability: 2019 (Launched in 2014)
10. Punggol Breeze – long rooftop garden with jogging tracks
Image credit: Building Review Journal
When we think of HDB car parks, we usually envision open lots that span across the road or a multi-storey option that's often a tad too far from our own block. Instead of just having either option, Punggol Breeze has a combination of both concepts – its roads are replaced with a multi-story carpark, and it's further jazzed up with a lush rooftop garden.
Image credit: Surbana Jurong
Since the carpark spans across the whole development, residents get to enjoy sheltered access to their block, so there's no longer a need fear the rain. The whole rooftop is equivalent to the size of 1.3 football fields, and houses jogging tracks, playgrounds, and fitness equipment.
Smack in front of Punggol Breeze is Oasis LRT, which will take residents to Punggol MRT in just two stops. And just 5 minutes away is Damai Grove, where there's a coffee shop, an NTUC Fairprice outlet, and mini marts.
Starting market rate: $438,000/4-room
Address: Along Punggol Drive
Availability: Find listings here
Prettiest HDBS in Punggol
The HDB-game has changed loads since red and brown brick walls – they're now more modern, sleeker, and cleaner in design.
As one of the newest residential areas, Punggol is not only full of these spanking new HDBs – it also sees newer amenities and eco-friendly technology tied to these buildings. So don't let the distance deter you from balloting for a new BTO or buying a resale here. With the existing LRT line and future expansion of the MRT line, you'll also be easily connected to the rest of Singapore.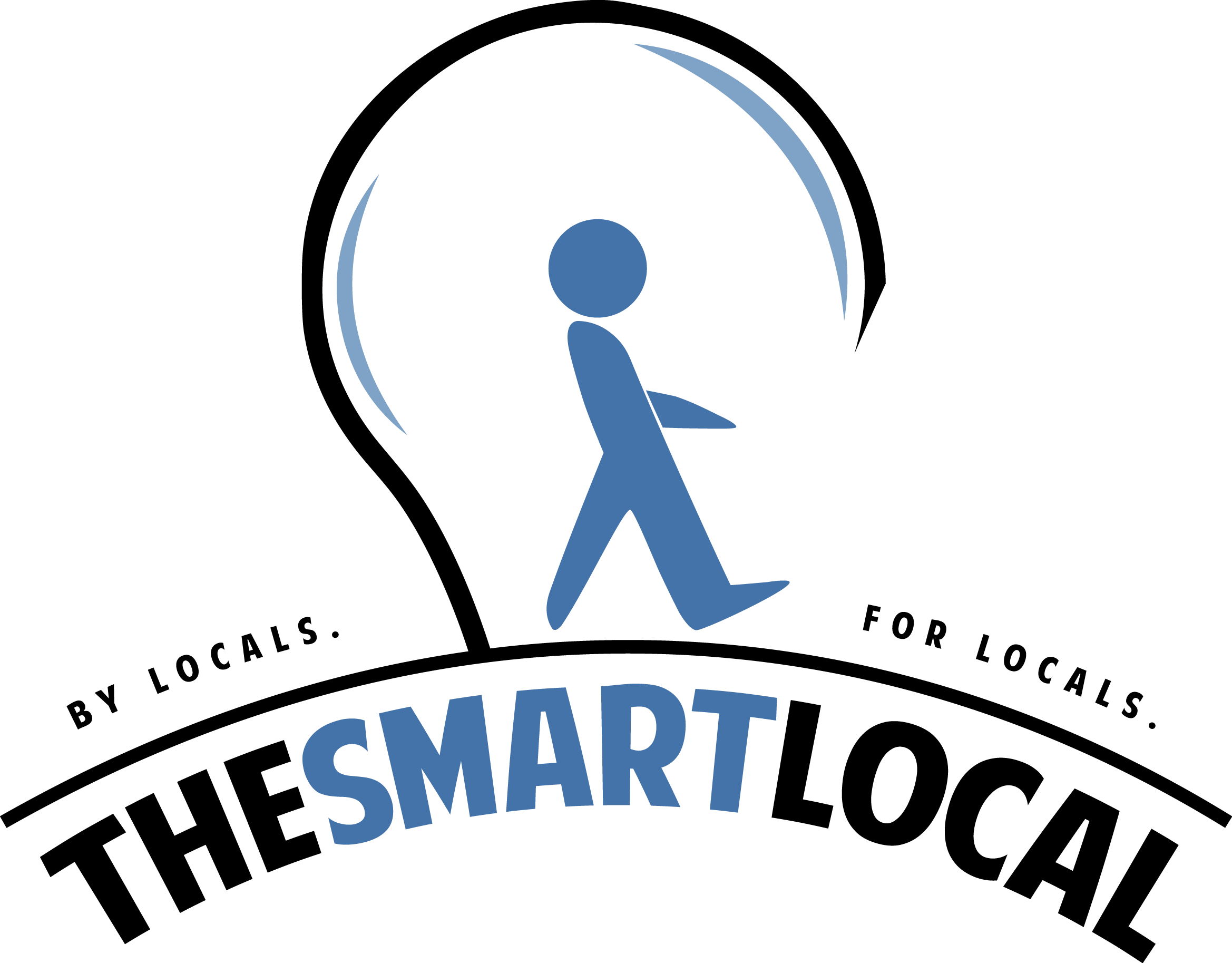 Drop us your email so you won't miss the latest news.