Venture forth to this evolving town
Mention Punggol to someone and they're likely to say that it's ulu. While it was once true – it was a sleepy fishing village in the past – the Punggol of today is a modern town with plenty of places for Singaporeans to live, eat and play at. With high-rise flats and even a brand new shopping mall, Punggol is shaping up to be THE town to be at. With so many new sights to see, this #InstaWalk is the perfect contrast to the one we did in Toa Payoh.
Together with the Ministry of National Development (MND), the Housing & Development Board (HDB), as well as the National Parks Board, TheSmartLocal organised #InstaWalk at Punggol on the 27th of February 2016. This time, we shifted our focus from one of the oldest estates in Singapore to one of the newest.
And for this #iWalkPunggol journey, we were joined by our guides from HDB and NParks as well as our influencers, Amanda Wong (@beautifuladieu), Christabel Chua (@bellywellyjelly), Sophian Nasrullah (@soapysoaspsop) and Wenhui Wang (@lovethekisses). And as always, we picked 30 lucky participants to join us on a tour to the most insta-worthy locations in the town.
But before you carry on reading this recap, check out the video we made to document our adventure around Punggol below. See what we saw and photographed as well as hear what some participants had to say about the walk.
A Definitive Guide To The Sights Along Punggol Waterway
0900: We gathered at the entrance of Waterway Point, where the participants registered and received their goodie bags containing the information booklet as well as some light refreshments for the walk. Spirits were especially high as many of the participants took the time to talk to one another while waiting for the walk to commence.
Once everyone was accounted for, we announced the #InstaChallenge for #InstaWalk at Punggol – the Instagrammers with the Best Shot that fits the themes, Modern, Nature and Serenity, will walk away with some attractive prizes. And when we informed everyone of the bonus prize for the team with the Best Group Photo, we could see that the teams were raring to go.
1. Waterway Terraces
0925: It's hard not to be amazed by the unique architecture of this HDB development. Inspired by the terraced rice fields of South East Asia, Waterway Terraces has connected the roof gardens on different stories of its blocks.
While we took in the sights from the roof gardens, our guide from HDB highlighted the many green features that have been integrated into this project as an example of how Singapore is moving toward an eco-friendly future. He also used Waterway Terraces as an example to emphasise HDB's commitment to plan and develop public housing towns so as to provide all Singaporeans with quality homes and living environments.
With such great views all around, Soap even took this opportunity to share some of his photography knowledge and tips with the members of his team!
2. Punggol Mural Wall
0955: As we made our way along Sunset Strip to Punggol Waterway Park, we came across this quirky mural wall. Painted as a visual depiction of a poem, "Accident," by local writer, Gilbert Koh, this is one example of Punggol's hidden gems.
While many of us couldn't wait to take a picture with all the robots on the mural, others were excited to read the poem on the wall.
3. Jewel Bridge
1015: We walked further down Sunset Strip to reach Jewel Bridge, one of our favourite spots in Punggol. Designed to look like a jewel atop a ring, the bridge gives you a perfect vantage point to enjoy views at the western confluence of Punggol Waterway.
While we weren't there in the evening – apparently, it's a great spot to catch the sunset – many of the participants put their creativity to good use by making use of the shadows cast by the bridge's structure for some really unique shots.
And if the views weren't already enough, some of us were lucky enough to spot an otter from the bridge, busy exploring HDB's floating wetlands.Other than attracting otters, these man-made floating mats act as a natural filtration system!
4 & 5. Punggol Walk Bridge & Heartwave Wall
1030: As we walked along the Punggol Walk Bridge and took in the views of Punggol Waterway Park, our guides gave us a little background on how the waterway was developed. We found out that the waterway was actually man-made by HDB to facilitate water transfer between Punggol and Serangoon Reservoirs – a fact that many of us were surprised to find out.
1040: Soon after, we reached the 280-metre long Heartwave Wall. Here, we got a mini history lesson, through several educational panels that gave insight into Punggol's heritage as a fishing village and its subsequent transformation into a modern new town.
6. Adventure Bridge
1055: By this time, the sun was scorching yet our spirits were still very high. Many of us jumped on The Adventure Bridge to test out the strength of the suspension bridge but the wooden-looking bridge swayed only a little. Our guides told us that the bridge was actually made of steel.
We thought this "wooden" supension bridge still served as a great backdrop for a nostalgic picture.
7 – 8. Lookout Point & Old Punggol Bus Stop
1120: After crossing the bridge and walking along the waterway, we came to the hut-like Lookout Point where we took a well-deserved break. Here, we kicked back and enjoyed the tranquil views of the waterway.
While some of us were re-energising for the last leg of the walk, others were ready to check out the Old Punggol Bus Stop, located just behind Lookout Point. Preserved along the 160-metre stretch of old Punggol Road, this bus stop had to be one of the favourite spots for a lot of the participants as many of them gamely posed for picture after picture at this nostalgic location in Punggol Waterway Park.
9. Kelong Bridge
1145: This one-of-its-kind bridge was inspired by kelongs, the offshore fishing platforms built on wooden stilts for fishermen. This bridge serves as a reminder to all visitors, including us, about the rich and little-known history of Punggol, as a fishing village.
10. Boardwalk & New Instagram Tree
1200: There was a time when people from all over Singapore flocked to Punggol to take pictures of the "Instagram Tree." This was of course, before it died after being struck by lightning and had to be removed for public safety – parts of the tree were falling off without warning! There is a forest of beautiful trees in that area, one of which we felt make an awesome new #PunggolTree.
Much like the previous one, it is strangely alone and exceptionally photogenic so we were more than willing to hike up the hill to get to it.
If climbing up a hill is too daunting for you, take a walk along the Boardwalk instead where you can get clear views of the tree against the clear blue skies or simply get up close with the waterway.
11. Green Trail
1220: Often overlooked by visitors, the entrance of the Green Trail at Punggol Waterway Park is marked by a village milestone from Punggol's old kampung days. Once we got to the trail, our guides from NParks informed us that most of the trees there are mature trees that were saved during the redevelopment of the town. Some of the trees include several jackfruit, durian and rambutan trees.
12. Treelodge@Punggol
1245: As soon as we could sing "Out Of The Woods" by Taylor Swift, we arrived at Treelodge@Punggol, our last pit stop for the walk. Before we started wrapping up the walk, our guide from HDB gave us some insight into this development.
Treelodge@Punggol is actually Singapore's very first experimental eco-friendly public housing project. With innovations such as Green Balconies and Planter Boxes to encourage residents to take up gardening to having the equipment for the Children's Playground made of recycled materials, it is no wonder that this estate has won Singapore's first Green Mark Platinum Award.
I'm impressed by HDB's commitment to adopt green building technologies for energy conservation, efficient use of resources and even recycling efforts through intensive research and development.
Not So Ulu Anymore
1300: Just as all our participants finished up with their Instagram posts, our influencers scrolled through all the pictures and picked the three winners – @caseyleowww, @iamhenzydavid and @_pohpoh.
Last but not least, we announced that #TeamSoapsoapsop won the Best Group Photo prize for their gravity-defying shot.
1330: As we said our goodbyes, we could tell that everyone was tired but we were sure that they went home with loads of memories, more friends and a brand new perspective on Punggol.
Follow us to find out where our next #InstaWalk will be!
After #InstaWalk at Toa Payoh and Punggol, we've gained a better understanding of what the MND and HDB has done to develop the public housing estates in Singapore. Not only have these walks given us a new appreciation for our living environment by getting us to explore our own "backyard," they also make us proud to know that different groups of Singaporeans have chosen to make their homes in our housing estates.
Here's to more well-planned towns, affordable housing, and green initiatives!
So, if you're interested in joining us for our future #InstaWalks, follow @thesmartlocalsg and @MNDSingapore on Instagram for all the latest updates!
You can check out all the other pictures we took of this walk in our Facebook Album and the pictures all our followers and friends uploaded onto Instagram with the hashtag #iWalkPunggol and #TSLWalks! We hope to see you next time!
---
This post was brought to you by Ministry of National Development.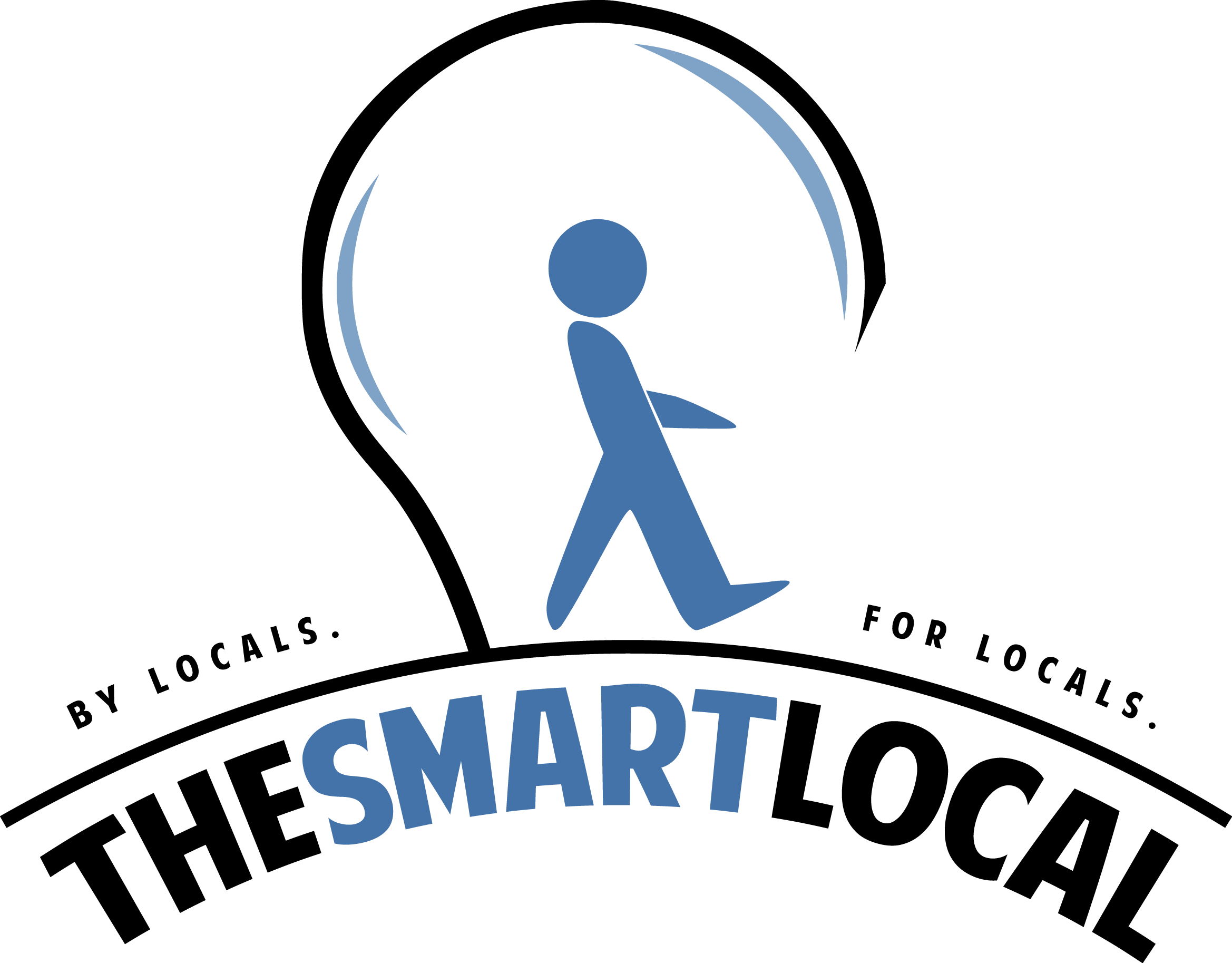 Drop us your email so you won't miss the latest news.