More than just 'Gangnam Style'
Wherever our travels may take us, we're all looking for something different. Foodies might spend every waking hour in pursuit of the best eats the city has to offer, whilst culture vultures might hole themselves up in museums of old and new – soaking up all the information they can squeeze out of this strange foreign land.
As for myself, I am neither a history buff, nor your typical selfie-stick wielding, postcard-collecting tourist. I am simply a traveller on the hunt for authenticity, culture, and above all – a taste for all things local.
Of course I'd heard about South Korea, but all those Koreans dramas and catchy pop songs didn't hold much of a draw. When it came to locking in my next holiday destination, Seoul was never at the top of my list. That had to change. I had let KPop and the like mar my perception of what Korea had to offer for far too long.
And so with that, my colleague, Michelle, and I set off on a mission. Brace yourself for an enlightenment of epic proportions, because these 20 points will have you just about hopping on the next available flight to K-Town.
1. Work up a sweat rail-biking through the picturesque countryside
One unconventional, exciting activity you can – or should I say must – do on your trip is rail bike your way around the picturesque Mugunghwa train tracks. Priced at 25,000 won for a two-seater, and 35,000 won for a quad-seater rail bike, pedal through forgotten train tunnels, dense forestry, and the charming countryside fronting the Bukhangang river.
The total course is estimated to last 1.5 hours, with the route split into two segments – the first consists of a 6km leisurely cycle that will take you to a transfer station where you'll be allowed some time for rest. The second half features a romantic train ride to Gangchon Station before a free shuttle brings you back to where you started.
I don't know about the train ride, but you'll be pretty in love with South Korea by the time you're done. While the rail bikes aren't exactly in Seoul proper, they are only a 40 minute train ride away.
Opening Hours: 9am-5pm (Do note that the park closes at 3pm during the Winter)
Address: 1385, Gimyujeong-ro, Sindong-myeon, Chuncheon-si, Gangwon-do
Getting to Gangchon Rail Park:
Take the Seoul Subway Gyeongchun Line to Gimyujeong Station, Exit 1. Transfer to the Intercity Express Train (ITX) in the direction of ChunCheon Station, alighting at Gim Yujeong Station.
2. Wander the abandoned grounds of Yongma Land, Seoul's only abandoned amusement park
Put a twist on your usual amusement park outings with a hauntingly beautiful picture-perfect photo shoot at Yongma Land. The park, once a prime attraction for families with children first opened in the 80s, but quickly lost its appeal decades later when theme park giants, Lotte World and Everland popped up in more accessible locations.

Source: Niall Bailey via www.seoulphotos.com
Still open to the public for a small fee of 5,000 won, the dilapidated park is the stuff of movies. My advice is to go with a group of friends to avoid being crept out. If you're intending to visit the park after the sun has set, an extra 25,000 won will allow you to enjoy the merry-go-round all lit up. A fair trade for a little magic in the air, if you ask me.
A little convincing and charm might get you the whole light show for free. So may the odds be ever in your favour!
Address: 69-1 Mangu-dong, Jungnang-gu, Seoul
Getting to Yongma Land:
Take the Seoul Subway to Mangu Station. Hail a cab (approximately 3,500 won) to Yongma Land.
3. Level-up your Jjimjilbang experience with 8 different sauna rooms
As someone whose spa knowledge is limited to coffee body scrubs and deep-tissue massages, stepping into a Jjimjilbang or J-Bang (public bath house) was a real eye-opener. Move over Romans, the Koreans should hold the crown for having the world's best baths. Lazing around in a J-Bang is something so deeply ingrained in Korean culture, that not experiencing it for myself would've been a crime.
I didn't want just any public bath house experience though, I wanted mine to be bigger and better. Open 24 hours a day, Siloam Fire Pot Sauna could very well be Seoul's best J-bang. Spanning over five floors, you'll find a whole range of activities, treatments to soothe and rejuvenate both mind and body.

Jade Formentation Room

Fire-based sauna room – not for the faint of heart

Now I know what it feels like to be trapped in an oven – I was in here for 2 minutes, tops
Heated to an incredulous 86 degrees celsius, just opening the door to this fire-based sauna released a wave of steam so hot, I thought my skin was going to melt right off. Touting a total detox, I could almost feel the toxins evaporating off me.

Ice room
After burning up in the fire-based sauna, it only seemed natural to cool off in the ice room. Chilled to a numbing -17 degrees, this little cabin of cold promises to make you feel as though you're standing at the tip of the south pole.

Heated salt room

Hard charcoal cold room

Heated loess (mineral) sauna
This was by far our favourite of the lot. Just imagine lying on top of a gazillion warm soil beads, and having the bed perfectly mould to the shape of your spine. Memory foam? Who needs it when you've got a hot loess bed!

Heated jade room – at 68 degrees celsius, this room is hot, hot, hot!

Infrared light therapy in the Dugout room
There were counters for you to purchase snacks and even a cafeteria area for patrons to fill their bellies before going back to sloth mode.
You would think that a place of such a scale would cost you a mini fortune, but the amazing thing about Siloam Fire Pot Sauna is that it only costs 10,000 won per entry. Boasting a collection of medicinal baths, saunas and sleeping rooms, this J-bang is the ultimate escape from the troubles of everyday life.
Opening Hours: 24 hours, daily
Address: 49 Jungnim-ro, Jung-gu, Seoul, South Korea
Getting to Siloam Fire Pot Sauna: Take the Seoul Subway Line 1 to Seoul Station, Exit 1. Set off in the direction of Seobu Station, once you walk past an overpass, cross the street on your left. You'll be able to identify their large sign towering over the top of a cluster of buildings.
4. Whisk yourself away to Nami Island and watch the sunset from Seoul's Parisian streets at 'Petite France'
Days of endless shopping and eating are all good and great, but when nature calls – we must answer. A short one hour drive away from the buzz of the big city, lies the serene island of Nami Island. Enveloped by an emerald Cheongpyong lake and the dense growth of chestnut and mulberry trees, Nami Island truly is a sight to behold.
Rent a bicycle and pedal your way around the perimeter of the island, or catch a shuttle bus to Petite France – a french themed cultural village that celebrates the author of the adored novel "The Little Prince". Uncover all the murals hidden around the miniature village and re-enact your favourite scenes from Running Man, Beethovan Virus and Secret Garden. Don't worry, we won't judge.
Walk through Parisian-style streets whilst sipping a cafe latte – you might momentarily forget that you're in Seoul. And if you're not pressed for time, stay to watch the sunset. We promise it'll be worth your while.
Address: 1063, Hoban-ro, Cheongpyeong-myeon, Gapyeong-gun, Gyeonggi-do


Getting to Petite France:
Take the Seoul Subway Line 7 to Gapyeong Station. Hop on the Gapyeong Tourist Resort shuttle bus and alight at the Nami Island Dock.
5. Hide away in the secret gardens of Seoul's Chandeokgung Palace
I've seen my fair share of palaces all over the world, but if you're looking for beauty in its purest form – you've got to make your way down to Huwon, a secret garden hidden away within the grounds of Seoul's Chandeokgung Palace.
Also dubbed the Eastern Palace, this landmark of architectural and historical beauty was home to the Joseon government for a good 270 years. During the Japanese invasion of Korea in 1592 , the palace was completely burnt to a cinder – devastating Koreans far and wide. You can only imagine the amount of effort that went into restoring all 31 hectares to its original state.
Occupying 60% of the palace grounds, is the Huwon secret garden – a private sanctuary built for members of royalty to kick back and rest. The area is only accessible to participants on the garden's guided tour, so be sure to sign yourself up and purchase your tickets at the counter before the 15-minute trek in.

The Buyongjeong Pavilion, King Jeongjo's favourite fishing spot
Some may argue that the gardens are most beautiful in all their autumn glory, but we felt that the park was every bit as beautiful with its feature lotus pond frozen over.

The Juhapru Pavilion, which served as a resting place and study for the Royal family
Set against Bugaksan Mountain and the endless horizon, Huwon sings of the harmony of nature and the palace's architectural terrain.

Nakseonjae, the private residential area of the Queen
Fun Fact: The secret garden is home to over 56,000 specimens of various species of flora and fauna. Worthy of a UNESCO heritage site indeed.
Opening Hours:
Feb-Mar, Sep-Oct: 9am-6pm
Jun-Aug, 9am-6,30pm
Nov-Jan: 9am-5.30pm
Admission:
Adults – 3,000 Won (Palace admission only), 8,000 (Palace+Secret Garden Guided Tour)
Youths – 1,500 Won (Palace admission only), 4,000 (Palace+Secret Garden Guided Tour)
Group (>10 pax) – 2,400 Won (Palace admission only), 7,400 (Palace+Secret Garden Guided Tour)


Getting to Chandeokgung Palace: Take the Seoul Subway Line 3 to Anguk Station, Exit 3. Head east for approximately 5 minutes.
6. Get lost exploring the quirky yet quaint heritage-filled streets of Bukchon Hanok Village
Sandwiched between royalty, the little village of Bukchon is a neighbourhood brimming with tradition, life, and character. Small boutique craft shops, cafes, and retail stores pave its narrow streets, making heading straight for the photo stops near impossible.
Home to roughly 900 hanoks, the area holds the largest concentration of traditional Korean home clusters in all of Seoul. With all its winding pavements, rich history, and distinct architecture – there's no doubting Bukchon's beauty.
But if you ask me, the real magic lies in its people. Its streets are filled with the chatter of long-time friends, bursts of children's laughter and sights of women drying grains on the sidewalk – reflecting a nice glimpse into the daily life of the locals in the area.

Just posing with my new home. I know, what a beauty!
Unlike other hanok villages, the neighbourhood of Bukchon houses an actual community that've called the area their home long before tourists even discovered it for the jewel that it is. Authenticity unencumbered by commercialisation? Check!
Fun Fact: In the past, servants of the household weren't allowed to enter through the main doors, so they had to use smaller ones round the side of the house. More of a sad fact, actually.

The well-acclaimed Gahoe Hankyunghun Gallery cafe on the right
With most of the area resisting the current of modernisation, the gallery, much like the neighbourhood is a juxtaposition of traditional and modern architecture. Serving up a platter of choices – from traditional teas to modern flavoured lattes, this cafe offered us a much needed respite from the blistering subzero temperatures.
If you're coming into Bukchon from Anguk station, be sure to grab yourself some sustenance for your trek around the hilly estate. I personally recommend the Tteokbokki (Traditional Korean rice cake in spicy sauce) and the Mat Tang (Candied Sweet Potatoes).

Who can pass up a steaming cup of Tteokbokki?
And if your stomach can handle it, give their Beondegi (Silkworm Snack) a try.

Just a mouth-watering pot of boiled silkworm pupa
For the sake of the story, this was how my experience with the delicacy went. A word of caution though: you might live to regret it! I know I did.
Getting to Bukchon Hanok Village: Take the Seoul Subway Line 3 to Anguk Station, Exit 3.
7. Don a traditional Hanbok for your very own photo shoot and delve into the art of kimchi making
If you're done exploring every one of Bukchon's nooks and crannies, pop into the Seoul Cultural Experience Center for a Korean experience you'll want to take home. Get your hands dirty fermenting your very own kimchi, or kneading your way to perfectly imperfect Tteokbokki pieces to bring home for the familia.

Mastering the art of kimchi making – I'll never have to spend another dollar on imported kimchi for the rest of my life. Just imagine the savings!
Nothing feels as good as telling your folks you picked up how to make not one, but TWO traditional Korean delights. Visit Seoul for a couple of days – come back a full-fledged domestic goddess. What a payoff!
On top of that culinary experience, you'll also get to choose from their extensive collection of traditional hanboks (traditional Korean dresses) and transform yourself into a Korean Cinderella. With a rental duration of around half an hour, make sure to take your hanbok to the streets for some legitimately authentic shots that will wow your instagram followers.

Korean Cinderella transformation complete!
Address: 80, Gyedong-gil, Jongno-gu, Seoul
Contact: +82-2-3676-9877


Getting to Seoul Cultural Experience Center: Take the Seoul Subway Line 3 to Anguk Station, approximately 470m from exit 3.
8. Kick back with a cuppa' at the world's only sheep cafe and raccoon cafe
Japan might take the cake for having the most exotic animal cafes in the world, but Seoul doesn't fall far behind. Thanks Nature Cafe, is a quirky little addition to the ever-bustling Hongdae district, just a stone's throw from the main entrance to Hongik University.
Holding the impressive record of being the first sheep cafe in the world, its cosy yet spacious set up serves up surprisingly tasty bingsus (Korean shaved ice dessert), waffles and beverages. As long as your order something from the cafe, you're allowed to cuddle the sheep to your heart's content. There's an animal cafe that definitely isn't fleecing you with admission fees.
We recommend the traditional bingsu!
The cafe's two sheep are kept in a spacious open-air enclosure right outside the cafe where customers are allowed to enter. The sheep also have their own time-out corner, free from the incessant petting of overly-eager humans such as myself.
If you possess a fair bit of charm, and snacks, you might be able to convince the wooly creatures into a wefie. And if you sight a pensive man sketching in the corner, you're looking straight at the cafes talented owner, Korean artist Kwang-Ho Lee, whose realistic portraits of famous celebrities adorn the cafe's walls.

That's him working on a portrait of Mark Zuckerberg.
Fun Fact: A scene from the reality variety show "We Got Married" was shot right in this very cafe!
Opening Hours: 11am – 11pm daily
Address: 121, B1F Prugio, 486, Seogyo-dong, Mapo-gu, Seoul, Korea


Getting to Thanks Nature Cafe:
Take the Seoul Subway Line 2 to Hongik University Station, Exit 9. Make your way up the main shopping street towards the main gate of Hongik University. Look out for a "Cafe Cantata" on the left, and descend a flight of illuminated stairs to the cafe in the basement.
Speaking of exotic animal cafes…
Located by the Sookmyung Women's University, Blind Alley is one of Seoul's two raccoon cafes. Yes, you heard me – raccoons. Native to North American climate, raccoons are definitely not a common sight in this part of the world. And hailing from the tropics, this was my first time ever seeing one of these animals in the flesh. Like the sheep cafe, this cafe also is home to two raccoons, and sectioned off from the main dining area for obvious reasons.
You don't want a raccoon climbing up your leg mid-bite of your waffle. Or do you?
Cute as they can be, raccoons are highly intelligent and curious creatures. The ones you'll meet have developed a liking for prying into pockets in search of foreign objects and loose change, so be sure to empty them before you head in or expect to be pickpocketed!
You'll be able to pick up treats for 5,000 won at the counter, which will help you gain the favour of these little furballs. Holding out a treat in one hand and chanting the phrase "Son Juseyo" which translates to give me your hand – Korea's raccoon equivalent of 'paw' – will earn you a little begging gesture that'll cause your insides to go all gooey.
The cafe also serves up thick toasts, cakes, and your regular range of delicious Korean lattes and smoothies.
Opening Hours: 9am – 10.30pm daily
Address: 63-20 Cheongpa-dong2ga, Yongsan-gu, Seoul


Getting to Blind Alley Cafe:
Take the Seoul Subway Line 1 to Sookmyung Women's University Station, Exit 10. Head east for approximately 5 minutes. Once you exit, make a u-turn and walk in the opposite direction and take the first crossing to your right.
You'll see a graffiti-littered tunnel with a pedestrian walkway. Head in the direction of the university for about another 5 minutes, and you'll see the cafe on your right.
9. Dine at the oldest restaurant in Seoul with an ox bone soup that's 100-years in the making

A bowl of the restaurant's famous Seolleongtang at 7,000 won
If there's one thing the locals love, it's Seolleongtang (ox bone soup). A traditional broth made from the bones and different cuts of ox meat, and simmered to a milky rich consistency.
The best finds are usually tucked far out of plain sight, and Imun Seolleongtang, is one such gem with a recipe, and heritage that's 100-years in the making. Tucked away in a back alley off the main street in the neighbourhood of Jongno-gu, this eating house understandably only has one item on the menu.
Each table is stocked with an assortment of condiments and two whole bain-maries of kkakdugia (pickled diced radish) and kimchi for you to season your Seolleongtang however you like. I like to believe you can gauge the authenticity of a restaurant just by calculating the local-to-tourist ratio. And in this case, we were the only foreigners in sight!
To avoid queueing for hours, skip the weekends and head down on a weekday instead. Try to seat yourself before peak hour because this place fills up fast!
Opening Hours: 8am – 9pm, Closed on Sundays
Address: 38-20, Ujeongguk-ro, Jongno-gu, Seoul
Contact: +82-2-733-6526


Getting to Imun Seolleongtang:
Take the Seoul Subway Line 1 to Jonggakk Station, Exit 3-1. Walk for approximately 140m until you see the Gongpyeong Gallery (공평갤러리), cross the road and turn right into the alley below after you see NH Bank (NH농협은행).
10. Take in all the panoramic beauty Seoul has to offer from 63 Building's Art Gallery and Observation Deck
Even if you know Seoul like the back of your hand, a bird's eye view is still sure to take your breath away. While tourists flock to the familiar N Seoul Tower to get an aerial view of Seoul from Namsan Mountain, Michelle and I dove deeper into the tangle of the city in search of a view just as magnificent from the heart of it all.
If Ironman were filmed in Seoul, the 63 Tower would be Stark Enterprises. With its glistening golden facade, the tower is one of Yeouido's prominent landmarks complete with an art gallery and observation deck on the 60th floor.
For an entrance fee of 13,000 won, you'll get to enjoy a panoramic view of the rugged cityscape, and admire various works of art by established local artists. Trust me, you'll get better pictures from up here, not to mention, less of a crowd. And you won't be run the risk of being hit in the head by a selfie-stick – and we all know how dangerous those things are.
Opening Hours: 10am – 10pm, Last Admission at 9.30pm
Address: 50, 63-ro, Yeongdeungpo-gu, Seoul
Contact: +82-2-789-5679
Getting to 63 Building: Take the Seoul Subway Line 5 to Daebang Station, Exit 6. Follow the streets signs till you get to there, but be prepared for a 30 minute walk.
11. Conquer your raw fish fears and handpick your very own catch at the Noryangjin Fish Market
For a city so famed for its pickled produce and barbeque, you'd never think about including a visit to the fish market in your itinerary. Well, you're missing out! Established back in 1927, the Noryangjin Fish Market is the Tsukiji Fish Market of Seoul.
With an endless row of fishmongers touting the freshest catches of the deep sea, you'll find yourself saddled with the tough choice of choosing which stall to patronise. Most of the stall owners hardly speak a single word of English, but are in fluent in Mandarin, so they'll easily be able to tell you more about each of their peculiar offerings.
From tiger prawns and abalone, to sea squirts and octopuses; if it swims, you'll find it at Noryangjin. A good 80% of all the sea creatures you'll see here are still very much alive and kicking, swimming around in their tanks. Freshness guaranteed.

Holding my new friend 'Otis the Octopus' – Otis is a nakji (small octopus)
After selecting and paying for your future meal, take your buys to the second floor where you'll find a string of eateries all willing to whip them into an edible storm for a small fee. You can also select the method of cook for your different picks, so you can enjoy your fresh catches just the way you like – squirming or steamed.
When in Seoul, do as the Koreans do – and Sannakji (live octopus) is a delicacy not to be missed. Lightly seasoned with a drizzle of sesame oil and a sprinkle of sesame seeds, the biggest feat here was getting these little suckers off the plate and into your mouth!
Don't forget to commemorate the event by sharing snaps of you chowing down a wriggling tentacle in real-time. Another bizarre achievement unlocked!
Survival Tip: Please take caution when eating Sannakji and always chew every piece thoroughly. Horrifyingly enough, roughly 6 people die each year from eating the delicacy. Get a sizeable enough piece clinging to the back of your throat, and you might not live to tell the tale!
The Noryangjin Fish Market might soon be destined for a move to a newer, more spiffy location – so do plan a trip down while you have a chance!
Opening Hours:
High Class Fish Market, Open 24hrs
General Fish Market 1:30am–10pm
Frozen Fish Market 3:30am–10pm
Shellfish Market 1am–10pm
Address: 688, Nodeul-ro, Dongjak-gu, Seoul


Getting to Noryangjin Fish Market: Take the Seoul Subway Line 1 to Noryangjin Station, Exit 1. Follow the streets signs till you see an underground walkway on your right.
12. Cycle around Seoul's very own 'Central Park'
Also around the vicinity of the 63 Building and the Noryangjin Fish Market, is Yeouido Island. Anchored deep in Seoul's financial district, the park is an oasis of calm with its lush greenery and hidden enclaves.
Bicycles and inline skates are available for rental around the grounds for 6,000 won and 3,000 won per hour respectively. Embark on a bicycle tour along the scenic Han river to better acquaint yourself with all the city has to offer.
Don't forget to bring along valid identification as well – you'll need to produce it during the rental process.
Officially open in the winter of 1999, Yeouido Island is more than just a park. It has also played host to  a number of concerts, marathons, and is considered the best "spot" in the city to appreciate the cherry blossoms as they blanket every inch of the park in a flurry of pink and white in Spring.
Address: 120, Yeouigongwon-ro, Yeongdeungpo-gu, Seoul
Contact: +82-2-2670-3758
Getting to Yeouido Park: Take the Seoul Subway Line 5 to Yeouido Station, Exit 3. Head in the direction of the National Assembly building, and you should arrive in a matter of minutes.
13. Break the law by getting inked by some of Korea's most highly sought-after Insta-famous tattoo artists
While some take pleasure in filling their passports with foreign immigration stamps, others chalk up a collection of another type of ink. In Korea, only licensed medical practitioners are allowed to administer tattoos, as the process is considered to be a medical procedure. Which seems pretty ridiculous if you think about it, since not all doctors have the artistic eye or talent to be tattoo artists.
Seoul's best tattoo artists have taken to operating out of underground studios, and using platforms like Instagram and Kakaotalk to market their trade – gaining a remarkable amount of attention and new followers for their skill and minimalistic style.
Thank you buzzfeed for introducing me to the whimsical style of Seoeon. The dream team of underground tattoo artists usually have a waiting list of a few hundreds, so you'll want to contact them months before you plan your trip down!
14. Throw back some Makgeolli at a traditional Pojangmacha and replicate your favourite KDrama scene
If you've ever watched a Korean drama, or movie, you'll definitely recall a similar scene – the protagonist drowning his/her sorrows in a shabby-looking roadside tent. That's a Pojangmacha (covered wagon).
These humble food wagons are a usual haunt for many locals who're looking for a warm, comforting meal at the end of a long day, or a place for merry-making without having to worry about sobering up the next morning with a 500,000 won bill on their hands.
The menu will need a little deciphering, but if you're all for surprises – let your friendly stall keeper recommend the best dishes for you.
An honest, no-frills meal, and the warm company of friendly locals – I can't imagine a better way to experience the local cuisine and culture. Don't forget to order a round of soju or makgeolli (Korean rice wine) for the whole nine yards!
Opening Hours: 5pm-4am
Address: The streets of Jongno
Getting to Jongno: Take the Seoul Subway Line 1 to Jongno 3(sam)-ga Station.
15. Eat your way through the streets of Myeong-dong
A staple in the lives of many Koreans, no trip to Seoul would be complete without getting a taste of its street food. Myeong-dong may be Seoul's shopping district, but with a boulevard of food carts greeting you on your way in, how can you resist stopping to refuel?
Welcome, to the wonderful of world of Seoul's street food.

Gyeran Bbang (egg bread), 2,000 won – eggs baked into a loaf of sweet brioche – a perfect start to every day

Nakji Gguri (roasted octopus dipped in cheese powder and bonito flakes)

Steak and bean sprouts, 11,000 won

32cm Ice cream, 2,000 won

Pomegranate Juice, 5,000 won

Some kind of deconstructed crab croquette, 6,000 won
Opening Hours: Stalls set up at different times of the day, but your safest bet to catch all the action would be between 5pm – 9.30pm
Getting to Myeong-dong Food Street: Take the Seoul Subway Line 4 to Myeong-dong Station, Exit 5/7.
16. Go on a snack rampage through the aisles of Lotte Mart
Honey butter chips, cinnamon churro and choco pie – is there anything more glorious than aisle after aisle of your favourite Korean snacks? You may think me mad, but grocery shopping is one of my favourite pastimes. I always make it a point to stop by megamarts everytime I'm in a new city, and that was one of my top priorities when I landed.
Move aside culture and heritage – I need me my snacks.

A wall of Korean cereal

Loading up for late nights and the arrival of a zombie apocalypse
With branches all over the city, Lotte Mart is the mecca of Korean snacks and goodies. Did we mention that snacks make the perfect gifts? Stock up on spiciest Korean ramen of all time, Market-O brownies, and these amazing tteokbokki chips – you won't have to mull over whether your friends will like your choice of souvenir anymore!
Address (Seoul Station Branch): 432, Cheongpa-ro, Jung-gu, Seoul
Getting to Lotte Mart: Take the Seoul Subway Line 1 to Seoul Station, Exit 1.
17. Shop through the midnight hour and hit all four of Dongdaemun's famed malls
With so much to do, eat and see, dedicating a decent amount of time to seek out the best buys can be an incredibly hard thing to do – especially when there's so much to envy about the locals and their dress sense!
Thank the heavens – because a shopping paradise open around the clock to cater to your packed schedules does exist. From beauty products to accessories, this district will be your one-stop shop for all things Korean in the fashion department – and your saviour when you've yet to do any shopping, and your flight home is in wee hours of the morning the following day.
Offering the option of both wholesale and regular retail therapy, each of Dongdaemun's four malls cater to a different crowd. For quality and originality over quantity, hit up Doota!, one of the upper-class malls in the area. There you'll find local brand and unique one-off pieces and accessories that will add a touch of Korean sparkle to your wardrobe.
If you're looking to bargain your way to a steal, you'll have better luck at Migloire and the Dongdaemun Design Plaza (DDP).

Not just for the ladies, the malls of Dongdaemun also have whole floors dedicated to men's fashion as well!
Opening Hours: 24 hours, daily
Getting to Dongdaemun: Take the Seoul Subway Line 1 to Dongdaemun Station, Exit 8/9.
18. Load up on caffeine cafe-hopping your way through Garuso-gil's IT Cafes
Two girls, five days in Seoul – I'll have you know that I drank at least 12 cups of coffee on this trip. This equates to at least two cups of coffee a day. Excessive? Come on, cut me some slack – I'm on a holiday!
If your caffeine cravings can't be curbed, the best place to go for your fix is the quirky and hip district of Sinsa-dong's Garosu-gil. A quick search on Google will give you a list of 10 or more must-visit eateries, but here are some of our top picks.
Signature caramel sea salt cake
When it comes to decadent and delightfully fluffy desserts, you can't go wrong with a french pâtisserie. Deux Amis is a romantic little cafe serving up impressively light french-inspired cakes and coffee.
Address: 535-9 Sinsa-dong, Gangnam-gu, Seoul, South Korea
For seriously good brews and specialty lattes, head over to the hipster chic, Coffee Arco. The orange latte and their Lady Latte – a mix of fragrant hazelnut, kahlua, a swish of baileys and espresso – deserve special mentions!
Address: 519-17, Sinsa-dong, Gangnam-Gu, Seoul
For a little wining and dining, the cosy corner of Acacia welcomes you with open arms. Get buzzed on their signature mulled wine and have your fill of bistro food – a welcome change from all that pickled and spicy stuff.
Address: 33 Dosan-daero 13-gil, Gangnam-gu, Seoul, South Korea
19. Hold your own hipster photoshoot at the world's largest pop-up container shopping mall
When you have shipping containers repurposed into a cafe, or a retail establishment – prepare for an onslaught of youths brandishing cameras. Fresh to the scene, Common Ground is the largest pop-up container shopping mall in the world and well-fitted with local, indie shops and hipster cafes and restaurants – making it the place to be.
Take shelter in the warmth of make-shift fusion diners and feast on a hearty portion of Bukhansan fries from the Kimchi Bus.
Opening Hours: 11am-10pm
Address: 200, Achasan-ro, Gwangjin-gu, Seoul
Getting to Common Ground: Take the Seoul Subway Line 2 to Konkuk Station, Exit 6. Continue walking for another 250m and you'll see an angular mountain of blue.
Kamsahamnida for the memories, Seoul
I arrived in Seoul with a luggage in hand, a thirst for adventure, and an open heart. I now leave with a treasure trove of experiences, chubbier cheeks, and an emptier bucket list. Five full days in this beautiful city is definitely not enough – for me at least. I'll be back for you!
Up in the air with Scoot
Thank you, Scoot, for getting us safely to the land of morning calm. With so many magical places to tick off my travel list and the constraints and responsibilities of adulthood – I'm constantly scanning the skies for the best deals to give me a bigger bang for my buck.
And while many people have qualms about traveling on low-cost carriers due to the lack of space (smaller planes), or the accumulated costs of all the ancillary add-ons – when it comes to safety and savings, Scoot always has my vote, and is always my top choice for spontaneous getaways around Asia and Australia.
I always get asked about how I survive the ordeal, so I'm going to fill you in on a couple of my cost-saving tips that have actually helped me enjoy my flights on Scoot.
1. Pre-order an inflight meal for flights longer than 3 hours
Unless you are immune to the horrors of gastritis, I would strongly recommend purchasing your inflight meal before hand. You'll be able to choose from a wider selection of premium in-flight meals, instead of being confined to the limited choice of 4 hot meals should you order your meal mid-flight. Pre-purchase the FlyBagEat option for a Hot Meal Combo or top up just $4.99 for the Premium Selections – I think it's well worth it!
2. Bring along your own neck pillow and an extra jacket for red-eye flights
Just because low-cost carriers are sans frills doesn't mean the journey is going to be terrible. Scoot's new 787 Dreamliners are designed for optimal comfort – that means that their cabins, overhead compartments, and seats are more spacious. Who says saving money means scrimping on comfort?
For long haul flights, I always find that the aircraft gets a little too chilly for my liking, and like to come prepared. If you have a higher resistance to the cold – the jacket isn't necessary, but a neck pillow is an absolute must! Good riddance, stiff necks and sleepless flights!
3. Select a seat with extra legroom
And when it comes to budget airlines, long limbs turn from a blessing into a curse. If you're constantly riddled with cramps from the lack of blood circulation to your awkwardly bent legs, you might want to invest in a seat with more leg room allowance. $49 might be a bit pricey, but for me, comfort is key and these economy stretch seats on Scoot have 50% more legroom than standard economy seats!
Don't say #tslbojio!
---
This post was brought to you by Scoot.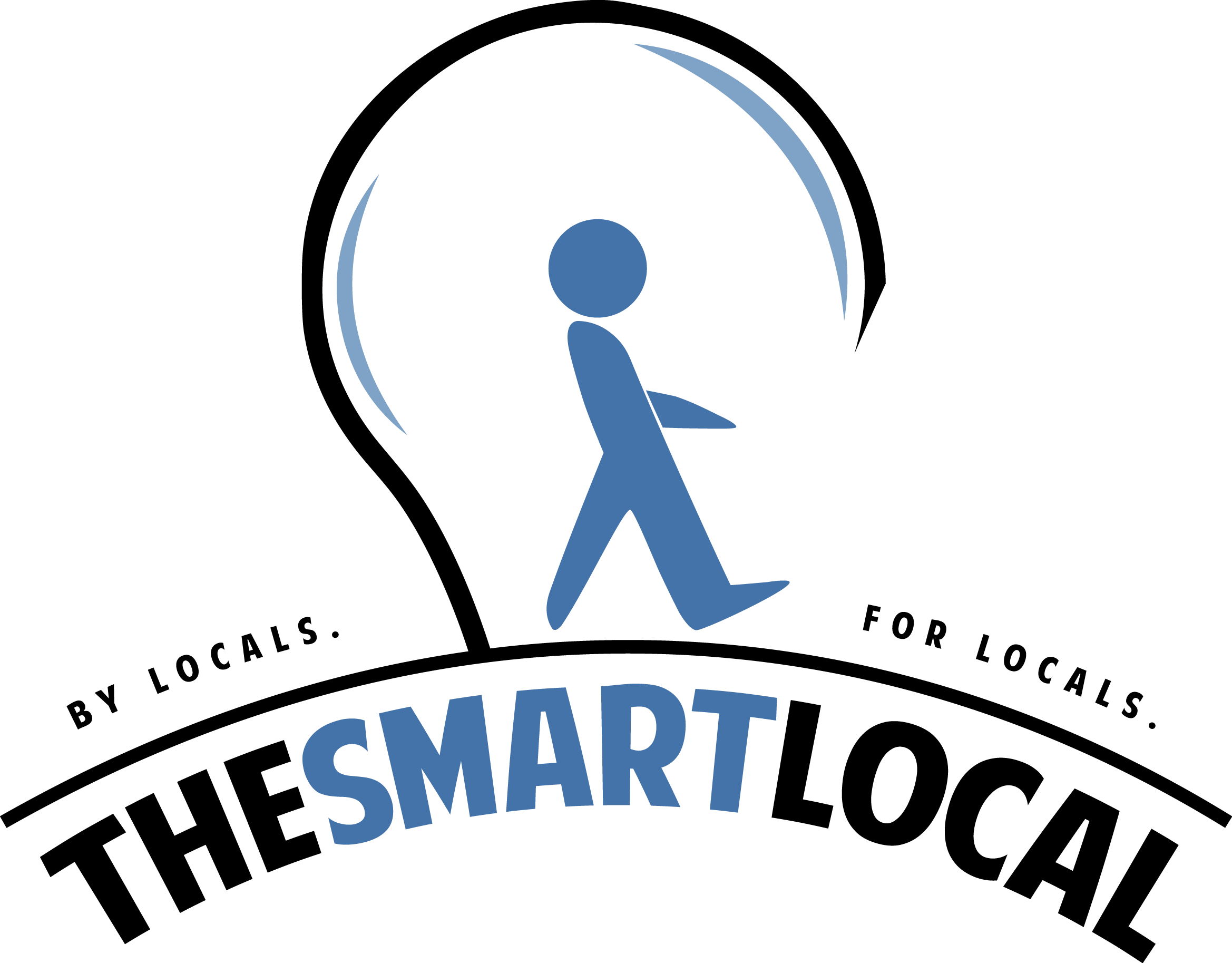 Drop us your email so you won't miss the latest news.