Parents who dared to dream different
Singaporean Parent
(n.) A strict person with high expectations of their child; the hospital and supreme court are their shrines.
Granted, the "Asian Parent" meme may have started in America, totally capturing the sentiment that Asian parents are kiasu to no end. After all, we're A-sians, not B-sians, right?
Let's be real, we love these memes 'cuz they're somewhat true. But times have since changed and many parents are refusing to conform to the typical "tiger mom/dad" stereotypes – instead, egging their child on to pursue their interests and passions.
Here are 6 instances where parents went against the "mainstream education route", proving themselves to be the real #parentgoals.
Note: Interviews have been edited for length and clarity.
1. Mr. Jasmani and Mdm Marhamah – "A non-mainstream education puts the future in their hands."
Image credit: Nabil Jasmani
Deciding on which school to send their son to was no easy feat for Mr. Jasmani and Mdm Marhamah. Nabil Jasmani, then 12, wanted to pursue Theatre in SOTA, which had just opened that year in 2008.
Being the first batch of students in a new arts school was seen as unorthodox and risky, but the couple still took the chance. "I saw how much he wanted this," Mr. Jasmani said.
Image credit: Nabil Jasmani
Nabil's parents' decision was not in vain. "His final performance made me so proud – I realised how much he'd developed as an actor and as a person."
"It is a mistake to think that a 'non-mainstream' education guarantees no future for your child," Mdm Marhamah added on. "In fact, it puts the future in their hands – you'll be proud of how much they grow."
Image credit: Nabil Jasmani
"People tend to have the misconception that joining SOTA meant that I was basically signing my soul away to the arts," Nabil said.
But the 23-year-old SCDF scholar proved otherwise by excelling not only in the arts, but also as a firefighter and a Political Science and Policy Planning student in SMU.
"As a firefighter, every rescue call is inherently unique and requires novel and creative solutions. University also hasn't been hard to adjust to, since the rigour and discipline in the arts are also necessary for approaching school and life".
2. Linda Tan – "My friends called me crazy, but my daughter just loved tennis too much."
Linda was never a fan of her daughter playing tennis. But ever since Lynelle set her eyes on the court at the tender age of 8, there was no stopping her. To Linda, her daughter was "shy, kind, but very very stubborn".
Lynelle Lim was 12 when she convinced her mother that competitive tennis was the way to go, and wanted to be homeschooled. Linda initially resisted but eventually relented. "My friends called me crazy, they said she'll have no future as a tennis player. But what could I do? She loved it so much".
Lynelle's coach, Boyan Hadjisotirov – who also trained Stephanie Tan, Singapore's No. 1 tennis player – correcting her form during training
Now, 17-year-old Lynelle trains twice a day with her coach and represents Singapore in overseas competitions. Although juggling both academics and tennis can be tough, Linda notes that Lynelle has become more independent and self-directed in her learning through being homeschooled.
Although she was initially disapproving, Linda still supports Lynelle with a passion. "There was once when Lynelle was competing, and the supporters of her opponents were shouting profanities at her and calling her names. I never felt so angry."
The indignance and injustice in her eyes shone through. "Thankfully, Lynelle won the game, and she won it fair and square." she said proudly.
A pair of earrings given to Lynelle by her mother when she won her first tournament
Image credit: Lynelle Lim
When asked if she had any advice for youths who wanted to go down her path, Lynelle's answer was simple. "Ask yourself if you really want it. I know I did. And once the decision is made, just don't look back".
3. Angela and Johannes – "There's nothing out of the ordinary about an arts education."
Image credit: Joan Dwiartanto
Angela and Johannes never shied away from their daughter's interest in dance or thought that it was 'unconventional' in any way.
"There's nothing out of the ordinary about an arts education alone. It's just a focus on a different subject. If someone's good in the arts, there's nothing wrong in pursuing it," Angela expressed matter-of-factly.
Image credit: @joandwiartanto
After graduating from the IBCP (International Baccalaureate Career-related Programme) in SOTA last year, Joan Dwiartanto has set her heart on pursuing a BFA (Bachelor of Fine Arts) in Dance at The Juilliard School in New York City.
Throughout her education, the couple never scrimped on research. Before Joan enrolled in SOTA, they would attend open houses and read up on the arts curriculum – essentially preparing not only her but themselves as well.
Image credit: @joandwiartanto
Passionate and practical, Joan is now interning as an assistant teacher and admin staff at Jeffrey Dance Academy.
"There's nothing to be scared of," she says. "An arts-centric education doesn't mean you're forced to become an artist. Instead, it gives you a chance to explore that 'non-conventional' area".
4. Ray and Daphlyn – "We had to uproot our lives and start a brand new life."
Image credit: Ray Yee
Most parents would be concerned if their child couldn't keep up with school. But for Ray and Daphlyn Yee, it was school that couldn't keep up with their child.
Seth Yee is Singapore's 8-year-old computer prodigy who understands not one, but three coding languages: Arduino, JavaScript, and Python – words even a grown adult may not be familiar with.
Knowing their son had an IQ of 134 at 4-years-old was a bittersweet discovery for Mr. and Mrs. Yee. While it meant that Seth was bright and promising, the slow development of his social and emotional skills caused him to often throw tantrums and distract his friends in class because he was years ahead of them in his learning.
Image credit: Ray Yee
Seeing how Wooranna Park Primary School taught kids computer coding and was a place that could maximise Seth's potential, the couple decided to relocate to Melbourne, Australia.
"We had to uproot our lives and start a brand new life in Melbourne." Mrs. Yee said.
Now, Seth is able to learn more about coding in school and even teaches two to three classes a week. His parents are confident that "with all the knowledge that he has in his brain, he will be able to create something that would help mankind."
5. Cristal Tran – "Whatever our children love, we love."
Cristal never knew that her experience escaping the Vietnam War would inspire her daughter to write her own book. "The Rebellion" was written by Isabelle Lim in only 12 days when she was 10. Unlike dream-like fantasy stories typical of children her age, Isabelle's novel touched on heavier topics like political injustice and human rights.
When asked to describe Isabelle, Cristal chuckled, "She's like a twenty-five year-old woman stuck in a thirteen-year-old's body".
Isabelle has always been drawn to writing, seeing it as an avenue to pour out her emotions in the rawest, most unadulterated way.
When Isabelle expressed her interest in enrolling in SOTA's (School of the Arts, Singapore) Literary Arts course, her Primary 6 teacher disappointedly told her that she had "so much potential to become more than just an arts student".
"I never thought that way," Cristal said. "It's never about proving something or chasing success. For my husband and I, whatever our children love, we love".
"I'm grateful that my parents are very supportive. In fact, it was my dad who told me that SOTA had a new course for writing that started in 2015 and encouraged me to apply for it". followed Isabelle.
When asked what made her take the risk, she responded with the most eloquent rendition of YOLO ever spoken: "It takes a lifetime to die, but in no time at all, so just go for it."
6. Ng Siau Peng – "Our children have to live their life with the choices they've made."
Image credit: Ng Jia Ning
After graduating from SOTA in 2015, Ng Jia Ning continues to pursue Music at an undergraduate level – she's now in the Royal Conservatoire of Scotland, majoring in Piano Performance.
When asked what his proudest moment seeing his daughter perform was, Dr. Ng's reply was, "every time she receives appreciative applause from the audience". Being a doctor himself, most would assume that Jia Ning would aspire to follow in her father's footsteps. But her dreams were far from that.
Image credit: Ng Jia Ning
Like most music students in Singapore, she had her fair share of questioning from relatives and her parents' friends too: "Must go so far learn piano ah? Some more four years, come back can earn back the money anot?"
Image credit: Ng Jia Ning
Thankfully for Jia Ning, her parents never saw her non-mainstream interests as a hindrance. "I think her arts education really helped her to think out of the box, to be more expressive, vocal, and daring to challenge," Dr. Ng commented.
But why take the risk? "Ultimately, our children have to live their life with the choices they've made," Dr. Ng explained.
Cheery and optimistic, Jia Ning isn't too worried about her future. "One step at a time," she chirped. "When a door shuts, another window will open."
Singaporean parents who defied education norms
Call them deluded, call them impractical. But this will never change the fact that they were brave enough to bend the boundaries. These parents never told their kids to focus on society's expectations and keep to the sidelines. Instead, they told their kids to focus on their dreams.
Exploring new opportunities at SOTA
If your Primary 6 child has a passion and innate talent in the arts, SOTA is a pre-tertiary option that will let them pursue their interest after primary school. You can be assured that your child isn't missing out on a holistic education, because SOTA's curriculum requires students to study subjects like Mathematics, Sciences, and Mother Tongue languages as well.
SOTA's curriculum opens up opportunities for students to explore the arts. It cultivates an appreciation for arts alongside academics, integrating both together, in the hopes of seeing the same values and skills being transferrable across disciplines.
So for parents who are still contemplating on whether your child's interest should remain as a hobby, or whether it can be taken to the next level: this one's for you. After all, a little exposure is better than none, and you'll never know if you never dared to try.
Note: Applications to SOTA are open from now to 18 May 2018. Interested applicants can sign up here.
---
This post was brought to you by SOTA.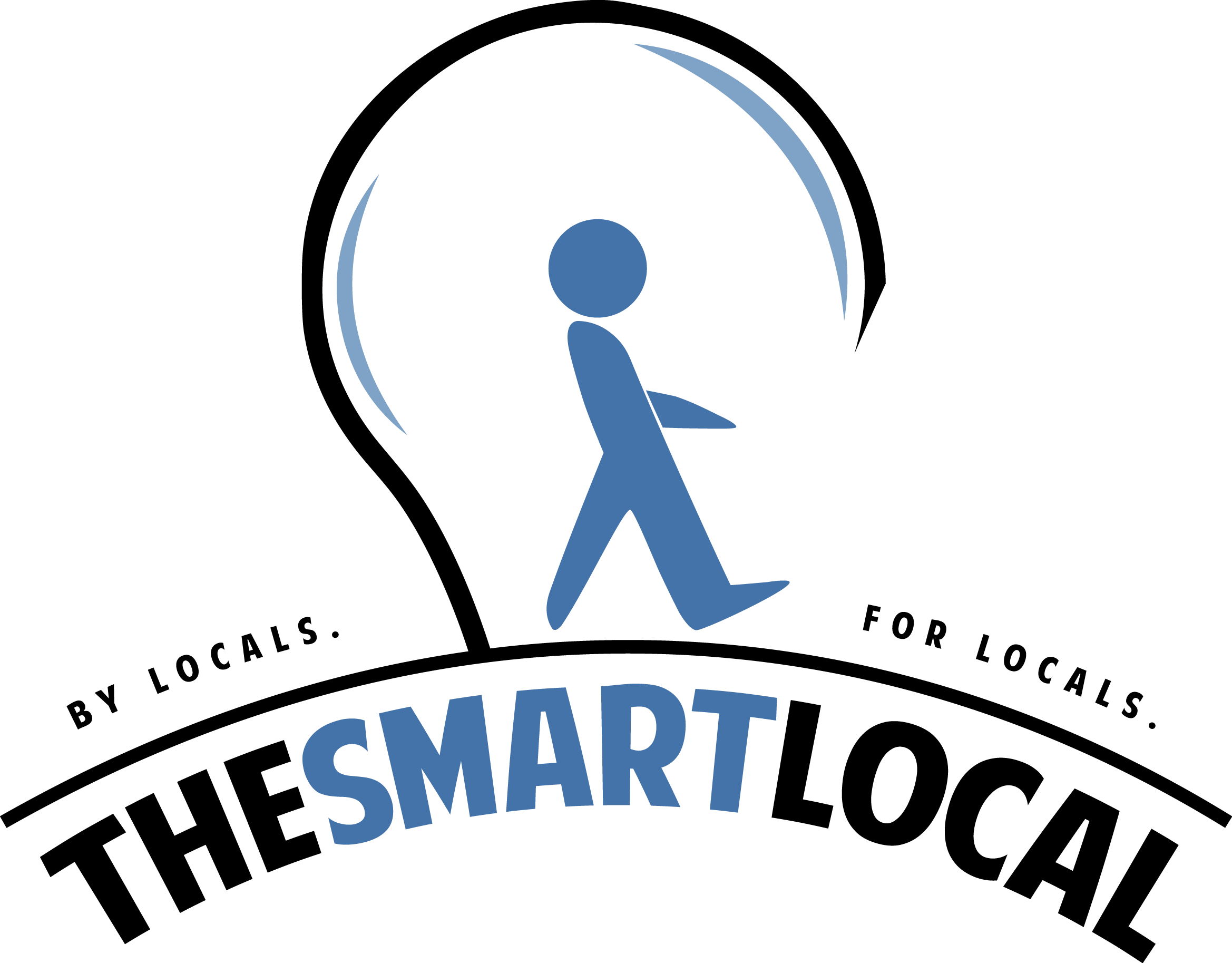 Drop us your email so you won't miss the latest news.