Insta-worthy HDBs around Singapore
---
Regardless of the countless times I've frequented the CBD, the Singapore skyline never fails to take my breath away. From our bizarre "durian" to the Singapore Flyer that's 100 times my height to eccentric skyscraping supertrees in Gardens By The Bay, these iconic landmarks continue to be novel attractions for both locals and tourists.
But this Little Red Dot's unique architecture doesn't just stop at our Financial District. Our heartlands are home to some wacky HDB buildings that even locals are unaware of.
---
1. Blk 416 Tampines St 41
With an endless array of TV programs and Netflix begging for our attention in this tech-saturated age, TV test screens have been all but relegated to the memories of 90s kids.
Luckily, this archaic image – voted for by residents themselves as the design to adorn their homes – has been preserved as a giant mural on these HDBs in Tampines.
Spanning 6 floors and across 10 HDB blocks, these old school test screens wear vintage loud and proud and are a sight guaranteed to make any old soul smile.
To capture the full glory of this quirky mural, head to the 6th floor Blk 417 and snap a picture of the mural on Blk 418.
Getting there: An 11-minute walk from Tampines MRT station, near Tampines North CC.
2. Blk 316 Hougang Ave 7
If you're obsessed with all things rainbow – cupcakes, memes, tie-dye shirts – this ever-present rainbow in the heartlands will turn your frown upside down.
One of two rainbow-painted flats in Singapore (the other is along Bedok Reservoir Rd on Blk 609), this ginormous splash of colour spans all 10 floors of Blk 316.
Besides this eye-catching banner of cheer, you'll also find other vividly coloured HDB flats scattered around this charming estate, starting with the blue flats just a block behind.
Getting there: A 13-minute walk from Hougang MRT Station.
3. Blk 171 Stirling Rd
These cotton candy-coloured buildings nestled in Queenstown's Stirling View are manifestations of Paddlepop-mania long before pastel became trendy.
Head to the rooftop (Deck 6) of the multi-story carpark and pit your outfits against this vogue tiffany-green and millennial-pink painted flats.
You'll also find rows of shops and cafes at the HDB void deck, including the legendary Tiong Hoe Specialty Coffee and the St 169 Eating House.
Getting there: A 6-minute walk from Queenstown MRT station.
4. Skyville@Dawson (86 Dawson Road)
Stand next to the imposing structures for a wide shot and appreciate their sheer magnitude
Many of us know about the atas HDB that is The Pinnacle@Duxton, but this less-frequented HDB estate in Queenstown also boasts sky-scraping buildings and ridiculously beautiful architecture.
Part of HDB's "Remaking Our Heartland" initiative, Skyville@Dawson is a notch above the average HDB flat. Its 47 storeys feature roof gardens every 11 floors, a food court on ground level, and even a 400-m jogging track on its roof. Best of all, entry is free, so you can hang out even if you're not a resident.
Head to the 47th floor to relish in the priceless view of the cityscape below you as you overlook lush canopy of trees and lego-sized concrete buildings.
Getting there: SkyVille@Dawson is a 9-minute walk from Queenstown MRT station.
5. Bedok Maze 42 Bedok S Road 
For homies who live in the Far East, hunt down this hidden brick maze in the heart of Bedok.
This spot might just look like a regular residential common area from the ground level, but a bird's eye view of the maze proves to be a dizzying experience. This distinctive landmark's red bricks also gives off an ornate vibe.
Match your unique red-and-white ensemble from Uniqlo's OOTDs to this classic backdrop to up your #SG52 game.
Getting there: Take 38 or 47 – an 8-minute bus ride – from Tanah Merah station.
6. Behind Blk 186 Toa Payoh Central
For many of us, "Toa Payoh landmark" brings to mind the popular Dragon Playground. But besides that colourful monstrosity, Toa Payoh harbours many undiscovered insta-worthy spots.
You might have seen these staircases before, but if you haven't, venture to Blk 186 where you'll find a string of whimsical yellow and blue spiral staircases behind this unassuming row of neighborhood shophouses.
Strut up and down these eccentric, curly structures – which are a good alternative to old and grimy shophouse staircases – and werk those cute outfits for a vibrant OOTD.
These stairs' quirky colours bear such an uncanny resemblance to Despicable Me's minions that it'll leave you wondering if those babbling creatures got their iconic colours from here.
From a yellow-tiled MRT station, to famous playgrounds and whimsical staircases, vibrant colours seem to be a recurring theme for Singapore's second oldest satellite neighborhood.
Getting there: As you approach Toa Payoh NLB, turn into the left alley to find these stairs.
7. Blk 78 Guan Chuang Street (Tiong Bahru)
Tiong Bahru ain't just about hipster cafes and quirky bookstores. Behind Blk 78's rustic front lie these minimalist, symmetrical buildings guaranteed to satisfy our obsession with geometric designs, straight lines, and uniformity a la hypebeast.
These buildings' grayscale colours also make the perfect backdrop to feature bold outfits.
Also, don't leave without snooping around – behind the simple grey doors to each block lie hidden alleys that lead up to narrow spiral staircases.Their muted contemporary colours give these winding stairs a modern twist to an old concept.
Getting there: An 8-minute bus ride from Tiong Bahru MRT Station.
8. Blk 497 Tampines Street 45
Some of us may remember seeing this iconic HDB in Mediacorp's Channel 8 series 'Don't Worry, Be Happy' (skip to 3:44) back in the 90s. With its monumental angled arches, soaring pillars, and lofty void deck ceilings, these red-bricked HDB blocks are a sight to behold.
Take your OOTDs on the carpark's white rooftop to recreate that minimalist vibe sans typical white walls.
These towering red giants exhibits the comical size difference between us and the concrete jungle that we live in today.
Getting there: Right across the street from Tampines Junior College, nearest MRT station is Tampines.
9. Blk 146 Simei Street 2
Simei – Chinese for "Four Beauties" – initially had its roads named after the four legendary ladies in Chinese history.  These Four Beauties have now been immortalised on the walls of these HDB void decks:
Check out the mural of Diaochan in the background
Besides its interesting history, this HDB's pastel coloured walls are one of a kind. If you're all about that pastel trend that's taken our IG feeds by storm, why stop at apparel when you can have a pastel background.
Tip: These yellow and orange buildings will complement your summery style, so let your bold wardrobe take the spotlight, and add a subtle splash of colour to any minimalist's IG feed.
Getting there: A 6-minute walk from Simei MRT station. Turn into Changi Simei Community Center where you'll also see a small food court.
10. Forfar Heights (48 Strathmore Ave)
More than just sky-high HDB blocks, Queenstown's Forfar Heights boasts some beautiful gardens that weave through the estate.
The moss-covered palm trees and viney canopies in this rooftop garden make it the perfect backdrop for a melancholic shot.
What's more, this quiet rooftop can also double up as a scenic picnic or paktor place after your insta-boyfriend/girlfriend/friends have fulfilled their duties.
Getting there: A 5-minute walk from Queenstown MRT station, and a 15-minute walk from IKEA.
11. Punggol Waterway Terraces 1
Located in this developing suburb, you'll find these quirky minimalist buildings buried amidst sprouting HDB developments in Punggol.
The Waterway Terraces, designed to resemble rice terraces in Asia, are an interesting amalgamation of rural and modern lifestyles.
Pictures on the ground level will already get you a trippy shot of the skewed buildings, but head to the rooftop garden on the 11th floor for an epic matrix-like backdrop.
Getting there: Cross the street from Waterway Point (Punggol MRT station).
Up your #OOTD game 
No more boring and basic #OOTD shots. Make this year's National Day IG post a seriously spoil-market one by heading to these iconic locations around the island!
---
This post was brought to you by Uniqlo.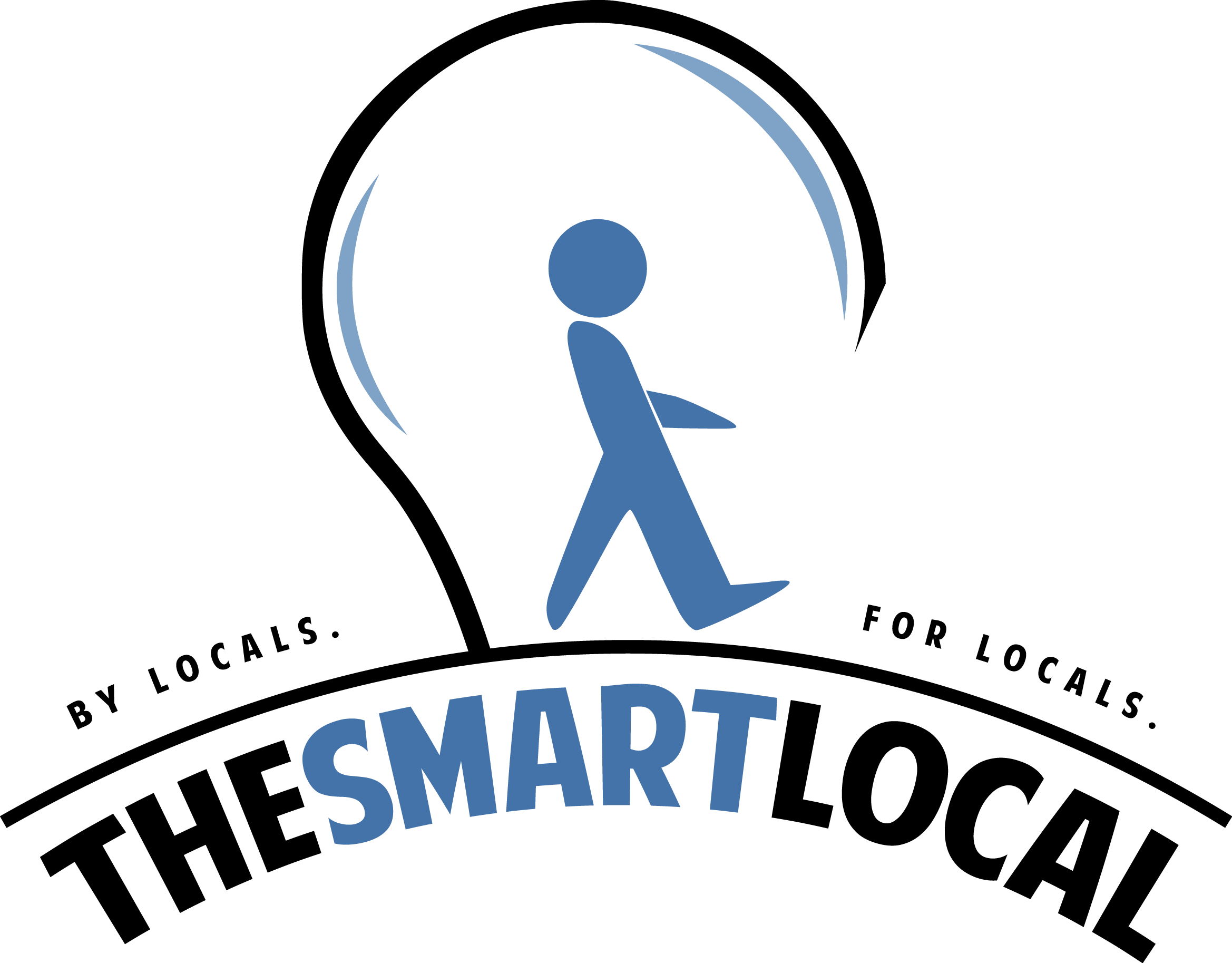 Drop us your email so you won't miss the latest news.