Remnants of Sembawang
If it weren't for our textbooks, it'll be hard to believe that Singapore was once a sleepy fishing village or that we were ruled by 3 different countries. Step outside and you'll be hard-pressed to spot a trace from our past; kampungs have made way for high-rise buildings, and even the Television Corporation of Singapore (TCS) made way for Mediacorp.
Enter Sembawang. Unbeknownst to most, the town is a treasure trove of secrets just waiting to be unlocked – from underground bunkers to colonial houses. We explored the area and sussed out 12 remnants from Singapore's past you can still see here.
1. Old Admiralty House (Furen International School) – Strategic planning site during WWII
Step into the Furen International School compound and you'll feel like you've opened a time capsule to 1940s Singapore with colonial houses and palm trees filling the expanse.
This was where naval officers spotted enemy ships.
The centerpiece of this capsule is the Old Admiralty House which now houses the school's admin building. Built in 1939, the house was used by the British Armed Forces for strategic planning during World War II, and was the residence of several high-ranking Royal Navy and ANZUK officers after the war.
You can still see colonial influences in its architecture; from its Arts and Crafts-movement design to the exposed brick roof and French windows. Walk around the campus and you'll see vestiges from the past like British lamp posts, and a chimney.
Japanese POWs built the school's pool.
Address: 345 Old Nelson Road, Singapore 758692
2. Sembawang Hot Spring – The onsen for Japanese officers
You don't have to spend on exorbitant tickets to Japan just to experience their onsen. Simply head to Sembawang Hot Spring and soak in that warm, therapeutic water – for free!
The hot spring was discovered in 1908 and after its water was proven to be safe for consumption, it was sold under the brand Zombun. During WWII, the Japanese built thermal baths around the spring, and the site became a recreational ground for their officers. This stopped in 1944 when a bombing raid damaged the spring.
The Singapore government eventually acquired the land after the war and it's since been a popular haunt for those who believe in the healing properties of the water. Come by any day and you'll see pails lined up near the pipes, with people either soaking their feet or even bathing in the water.
Address: Gambas Avenue
Opening Hours: 7AM – 7PM
3. Masjid Petempatan Melayu Sembawang – The last kampung-style mosque
Nestled along Jalan Mempurong is the last kampung-style mosque in Singapore. Built in 1963, Masjid Petempatan Melayu Sembawang is named after the Malay Settlement; an area populated by the Malay community in the 1960s.
You can still feel a homely vibe, reminiscent of a village, from the area; with a gravel path leading to the mosque,and a huge garden at the back, complete with its own makeshift swing.
Near the entrance stands a tall rubber tree – the last one remaining from former rubber plantations here. Residents believe that a spirit resides in it as attempts to remove the tree have all failed, and those who attempted to cut it became ill.
Address: 27B Jalan Mempurong, Singapore 759055
4. Sembawang Tree – The tree that gave the town its name
Drivers entering Sembawang Park's Car Park 1 would have noticed a solitary tree growing in the middle of the lot. This isn't a design flaw nor is it any random ol' tree.
What you see is the very tree that gave Sembawang its name; mesua ferruginea or the Sembawang tree. Despite Sembawang's large size, only 20 of such trees remain in the town.
Address: Sembawang Road
5. Beaulieu House – The restaurant that was a former naval base
The monochrome facade of the Beaulieu House provides a strong juxtaposition against the lively atmosphere of Sembawang Park. Built in the 1910s by Joseph Brook David, a prominent member of Singapore's Jewish community, the bungalow served as his residence until it was bought by the British forces in 1923.
After the British troops withdrew in 1968, the site was acquired by the Singapore government and the house eventually became a restaurant. Now in its 36th year of operation, the restaurant still retains its Neoclassical architectural style of high ceilings, patterned floor tiles, and ornate plaster wall-finishing.
Address: 117 Beaulieu Rd, Singapore 759837
Opening Hours: Mon – Sat: 11AM – 2:30PM & 6PM – 11PM | Sun: 11AM – 11PM
Website
6. Sembawang Jetty – A fishing spot built by British forces
Just a straight path down Beaulieu House is the Sembawang Jetty. Built by the British in the 1940s, the jetty was only completed during the Japanese Occupation. The walkway you see now was restored from former paths laid by the British.
Now, it's a popular fishing spot with crabs and catfish being the common catch. You'll even get a full view of Sembawang Shipyard while reeling in those fishies.
Address: Sembawang Road
7. St Andrew's Community Chapel – A place of worship for British officers
St Andrew's Community Chapel may have changed hands since its inception in 1963 but its purpose remains the same: to provide a place of worship for military personnel and their families. It was used by British forces back in the day but now, it's mainly used by US Navy personnel stationed in Singapore. Of course, the chapel is open to all as a Protestant Service is held at 9AM every Sunday while a Catholic Mass at 11:00AM later.
Address: 488 Pakistan Road, Singapore 759656
Website
Bunkers
Given our past as a British military stronghold – the "Gibraltar of the East" -, it's not surprising to see WWII relics popping up every now and then here. But Sembawang is special in that a surfeit of bunkers can still be seen around the area. Although there are probably hundreds buried in this town, here are 5 bunkers that can be accessed by the public.
8. Bomb Shelter @ Old Admiralty House
Proving that we've only scratched the surface when it comes to uncovering Singapore's secrets is the bomb shelter near Old Admiralty House.
The 30 m² shelter was only unearthed in 1990 when the ground under an excavator collapsed during landscaping works. Inside, workers discovered a squatting water closet, light fittings, and a dingy hall; evidence pointing to the shelter being used by naval officers working in Old Admiralty House.
But that's only the tip of the iceberg as there's been some speculation that another bomb shelter remains hidden on the premises, and that there's still an undiscovered tunnel that connects the house to Sembawang Shipyard.
Note: Exercise caution as snakes have been seen here.
Address: 345 Old Nelson Road, Singapore 758692
9. Malta Crescent Bunker
You can find this bunker right next to Sembawang Car Park 2. The entrance to this bunker has been sealed but those lucky enough to have ventured in have mentioned that it's 2 metres wide and quite deep, with metal steps leading to the bottom.
Just a stone's throw away is a concrete court with markings reminiscent of a helipad.
Address: Malta Crescent
10. Gibraltar Crescent Bunker
From the Malta Crescent bunker, just walk up Gibraltar Crescent and you definitely won't miss the structure opposite 158 Gibraltar Crescent. Although it's been engulfed by a huge Banyan tree, you can still spot its square, concrete structure underneath.
The entrance to this bunker is still visible, although it has been locked off.
Address: Opposite 158 Gibraltar Crescent
11. Durban Road Bunker
Just a short walk from St Andrew's Community Chapel is the bunker at Durban Road. You can still walk on the steps leading into the bunker even though the bunker itself has been sealed off by vegetation. A prominent feature of this bunker is the 2 chimneys jutting out at the top.
Address: 291 Durban Road
12. Bermuda Road Bunkers
Lined up along Bermuda Road are swanky black-and-white houses but just across 250 Bermuda Road are 2 bunkers which could have been used as gun posts. They are perched on top of a hill, granting them a great vantage point to spot enemies, and you can also see small openings at the side of the bunkers – perfect for positioning guns.
Address: 250B Bermuda Road
Remnants of Singapore's past in Sembawang
The only constant in life is change. And that's good. After all, it's how Singapore keeps moving forward. That said, it's also important to remember the places that made us who we were.
Despite the developments here, you can still find legacies that shaped Singapore in every corner of Sembawang. So the next time someone says Singapore has lost its heritage, just point them to this modern-day kampung.
Learn about Sembawang's latest happenings at Kampung Sembawang
Image credit: Kampung Sembawang
Whether you're a native who wants to connect with fellow residents or someone who wants to learn more about the town's past and future, head to the Kampung Sembawang Facebook page where you can also find feature pieces on the interesting people and places in Sembawang.
---
This post was brought to you by Sembawang Town Council.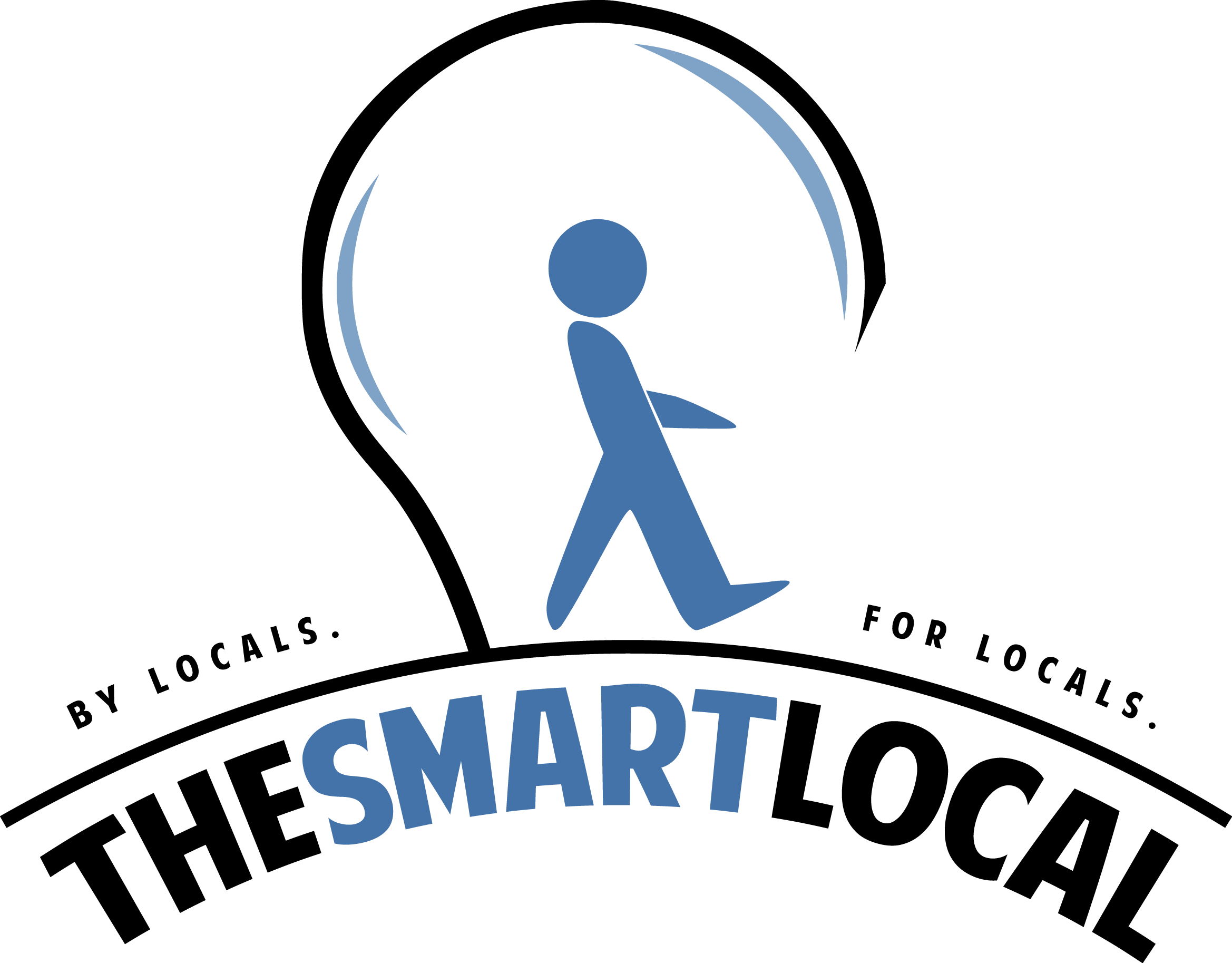 Drop us your email so you won't miss the latest news.