Coney Island guide
---
There's no doubt a plethora of things to do in Punggol – be it visiting the Punggol Golf Driving Range for a few swings, or the Punggol Container Park for some grub. And of course, nature enthusiast or not, most of us will know of Pulau Serangoon, AKA Coney Island. 
A popular spot for cyclists and bird watchers, Coney Island is high up on the list of must-visits in the North-East. To refresh our memory of the island, we paid a visit recently to see what's new, and clocked in a tonne of exercise points. If you're planning a trip down yourself, here's all you need to know about the famed spot: 
---
Tour the island on foot or bike via 2 main entrances
---
Your journey can start from the East entrance if you're coming from Lorong Halus Wetland, or you can start from the West entrance near Punggol Settlement. For a gauge, the distance between the 2 entrances is about 2.5km – so it's pretty walkable. There's also a toilet at the East entrance, in case you need to go potty.  
For those who favour cycling as their mode of transportation, you can visit GoCycling near the West entrance of Coney Island to rent a 2-wheeler. 

It's about a 3-minute cycle from GoCyling to the West entrance of Coney Island.
Image credit: Google Maps
Shop options include GoCycling, and the place was having a buy-3-hours-get-3-free offer when we visited so remember to check with the staff for any ongoing promotions. There's an assortment of bicycles to choose from, including tandem bikes and child-friendly ones with training wheels. Rates go from $8/hour for adults, and $6/hour for children. 
You can rent and return the bikes at any outlet in Singapore, so you don't have to limit your cycling adventure to only Coney Island. 
Address: GoCycling @ Punggol Jetty, 911 Punggol Road, Singapore 829170
---
Coney Island cycling route
---

A visual guide depicting the route we took.
Image credit: Google Maps
We chose to start at the West entrance, which you can locate near the iconic Punggol Settlement building. There are carpark lots there for drivers to park too. 
The cycling trail is straightforward; just follow the path along the coast. No need to channel your inner Dora the Explorer as there are clear signboards pointing to the 5 public beaches and boardwalk signs to get to the mangroves. 

Image adapted from: NParks
We came across a signboard sharing that there's currently construction going on at the East end of the island, including the East Promenade till 30th June 2024. While these areas are closed off, don't turn back just yet as the alternative route below is still open.  
---
Bicycle rental shops
---
For those who favour cycling as their mode of transportation, there are a couple of bicycle rental shops you can check out to rent a 2-wheeler.

GoCycling is located near the West entrance of Coney Island, and rates go from $8/hour for adults, and $6/hour for children. There's an assortment of bicycles to choose from, including tandem bikes and child-friendly ones with training wheels.
There's also Bike Stop at Punggol SAFRA, a 10-minute cycling distance from Coney Island. Their rental fees range from $9 depending on the bicycle model, and you can rent by the hour too. 

Image credit: Sheena Chan via Google Maps
For those coming from Punggol Settlement, you can drop by Jomando Adventure & Recreations too. Rentals go from $12/hour, and they also have tricycles with baskets at the back so your puppers can rest there. 
GoCycling
Address: GoCycling @ Punggol Jetty, 911 Punggol Road, Singapore 829170
Opening hours: Mon-Fri 10am-7pm | Sat-Sun 9am-8pm
Contact: 9859 0054 
Bike Stop
Address: 10 Sentul Crescent, SAFRA Punggol, #01-04A, Singapore 828851
Opening hours: Mon 11am-7pm | Tue-Thu 9am-7pm | Fri-Sun 9am-8pm
Contact: 9830 3117
Jomando Adventure & Recreations
Address: 500 New Punggol Road, The Punggol Settlement, #01-13, Singapore 828694
Opening hours: Mon-Fri 10am-7pm | Sat-Sun 8am-7pm
Contact: 9644 0180
---
Visit 5 beaches including a "hidden" beach
---
Those looking to catch a sweet tan can do so at any of the 5 beaches here – named Beach A, B, C, D and E – and these can be easily found by following the sign boards peppered around the island.
It's not hard to imagine you're at the sandy beaches of Bali here. Take the chance to snap your beachy vibes pics and share them on IG – your followers might think you actually left the country. 
We visited the place on a weekday afternoon and lucked out – there were very few visitors so we practically had the whole beach to ourselves. Our only company were sandflies, so bring along insect repellent and try to come in covered shoes and long pants to avoid getting too many lovebites from them. 
And surprise, surprise! There's also a "secret" beach that hasn't been made known to the general public. Don't worry, we won't gatekeep the place. To get here, follow the main trail from the West entrance and walk towards Lorong Halus East Gate to get to the opening. It's currently closed due to construction works going on nearby, but it's estimated to reopen in June 2024. 
Another cool feature you'll come across is an estuary near Beach C – if the term sounds unfamiliar, it basically refers to the water body where the river blends with the sea. 
---
Explore the boardwalk trail through a mangrove
---

The mangrove boardwalk is in the middle of Beach B and C.
Besides Sungei Buloh Wetland Reserve, Coney Island is another place where you can check out mangroves. Switch out your usual concrete jungle scenery with one that's muddier and take the trail towards Beach C. Be careful not to fall off the boardwalk as there's no saving your footwear after.
We've been told that mudskippers and water snakes can be spotted here, especially if it's just rained. Sadly, we didn't manage to catch sight of these critters since we went on a pretty dry week. 
---
Go birdwatching from aesthetic huts
---
Besides the sweat dripping down your back, another constant during your time here will be the sounds of birds chirping. For all the bird lovers out there, there are designated bird-watching huts for you to sit and stalk spot various bird species, including woodpeckers and kingfishers. 
And while the famous Brahman cow has passed away, the island isn't short on flora and fauna. You'll come across over 80 plant types, and more than 150 animal species such as monkeys, baby crabs, and water snails. 
---
Find the abandoned Haw Par Villa
---

Photo taken back in 2015.
Reminiscent of the Old Changi Hospital "haunted" building, the Haw Par Villa – not to be confused with the Circle line station – can be found at Coney Island along the forested area. It was built in 1937 by the Haw Par brothers, founders of Singapore's iconic Tiger Balm ointment, before its inoccupancy left it to be empty and unused. 

The entrance is now fully blocked by the trees. 
Unfortunately, those thinking of getting a closer look firsthand are advised not to do so as the house is closed with the former boardwalk removed, so it's pretty dangerous to get to the place due to the swampy mud and uneven forest flooring. The fencing is locked and covered up by canvas too, so you'll just have to reference from these pics to imagine how the villa looks IRL. 
---
Take #cottagecore pics at the lalang field & tree stumps
---
Although we can't take cool grungy pics at the abandoned villa, you can still capture Animal Crossing–inspired ones at the lalang field near Beach D. Think Hans Christian Andersen fairy tale, where the main character – you – stands in the thicket of the lalangs. 

Rustic vibes here. 
Or, visit the Casuarina Exploration area near the West entrance. Incorporating some eco-friendly items, the elements have been made from felled Casuarina trees and recycled materials. Some have also been crafted with the sand reclaimed from the beaches.  
It's also a great spot for families with kiddos to let loose and have fun. Hop around on the wooden tree stumps or walk along the pseudo balance beam, this place is your oyster.  
And while we're on photo spots at the island, you can't miss out on the classic gate picture. Pose with your ride of the day to commemorate your time here. No pics, no proof amirite?
---
Plan a day out to explore Coney Island
---
If you haven't trekked the trails of Coney Island or cycled along the coastal boardwalks, take this as your sign to visit the famed island. And even if you've been there before, refresh your memory and you might find areas that you might've missed on your previous adventure. Just remember that the place is only open from 7am-7pm, so leave before it gets too dark. 
NParks also hosts guided tours for those who prefer a more structured schedule for their time there. While the last tour was held in March 2022, we'd recommend keeping an eye out on the NParks website for updates on future ones.
Getting there by car: Set your GPS to "Punggol Settlement", where you can park your car at the carpark near the West entrance. For those hitching a ride, you can also set your drop-off location to the West or East entrances of Coney Island.
Getting there by public transport: Take the train to Punggol station and take Exit C to get to the bus interchange. Board Bus 84 and alight at Punggol Road End, then take a ~10 minute walk along the Punggol Promenade Nature Walk to reach the West entrance.   
For more places to visit:
---
Photography by Doreen Fan.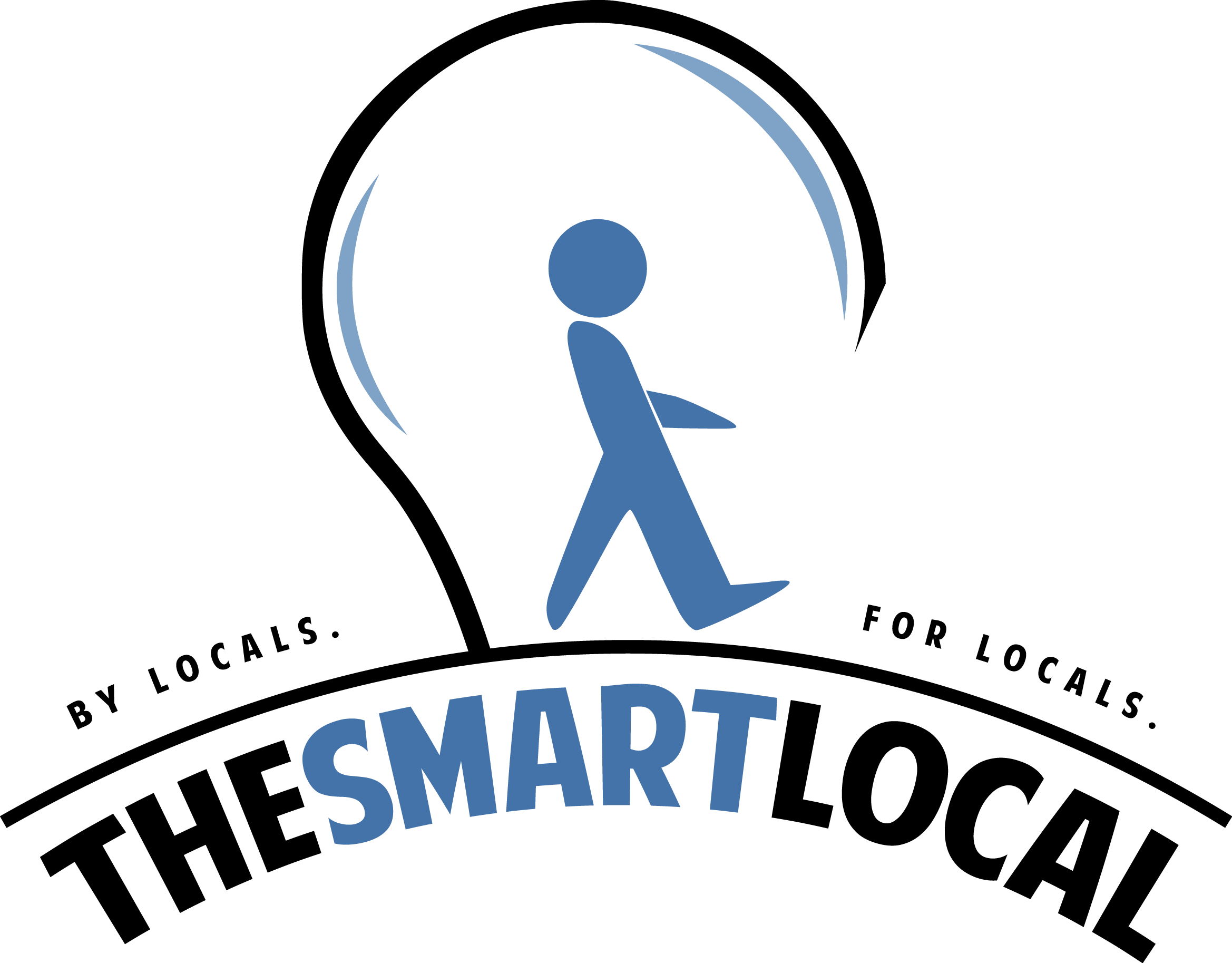 Drop us your email so you won't miss the latest news.