Keppel Hill Reservoir hiking guide
---
We've no massive Yellowstone National Park, nor do we have the endless mountain ranges of the Alps. Yet, you kinda have to agree that the number of hiking trails we have on our mere 42km-across island is impressive. 
From beginner-friendly walking trails to kid-friendly ones, our parks are packed with beaten tracks for those who care to look. Below, we explore another gem: Keppel Hill Reservoir. 
---
Exploring Keppel Hill Reservoir 
---
You may have seen images of its stunning blue lake on your friend's IG posts, and now you'll know how to find it with our all-in guide. Despite appearing like a scene out of Indiana Jones, it's very doable for the average hiker and takes roughly 2 hours to complete. 
This trail that we tried takes you from VivoCity and ends at Mount Faber Peak, where you can find one of the most scenic washrooms in Singapore to wash up at.
---
Enter via the trailhead at Seah Im Carpark
---
While many obscure hiking trails are difficult to access, the good news is that Keppel Hill Reservoir's trailhead lies only a stone's throw away from VivoCity and Harbourfront MRT. Grab your breakfast at the mall's McDonald's or Kopitiam and begin on a short 6-minute stroll to get to the trailhead.
The main trailhead lies at Seah Im Carpark. At the far left corner is a gap in the fence and that's where the entrance to Narnia lies. We kid. Janky as it seems, this is the starting point of your 2-hour-long expedition.
---
Spot the abandoned Seah Im Bunker
---
It's easy to get lost in the forest so we were glad to see that there's a rather clear trail leading through this one. Still, you can expect to climb over broken branches and navigate rocky stones so be sure to put on a pair of good sports shoes or hiking boots.
Less than a hundred steps in the abandoned Seah Im Bunker comes into view. Built during the WWII era, this place was said to either be an air raid shelter or ammunition storage facility. 
Since we visited after a day of heavy rain, the bunker was flooded, rendering access virtually impossible. If you're planning to enter, check the weather forecast to avoid the rain. Bring along a couple of torchlights as it is slippery and dark in there – you can also find a more in-depth guide on the bunker in our article on undiscovered trails in Singapore. 
---
Scale a steep hill with the help of ropes
---
Bunker, check. Next up on the trail is a steep hill you can spot from the bunker. You can't miss it – it has 2 ropes that stretch from the bottom to the top of the hill, that past hikers have kindly left behind for others to use. 
The slope felt like it was about 45 degrees steep but the footholds made scaling it pretty doable. Kids who are tall enough to reach the ropes should still be able to clear this obstacle but if you've got some hiking sticks lying around at home, bring them along as they will definitely come in handy here.
---
Find the dilapidated No.11 Keppel Hill
---
Much to our surprise, we stumbled out of a forest onto a small road. According to online maps, this was an extension of Keppel Hill Road that has now been closed off. If abandoned houses like Istana Woodneuk and Chee Guan Chiang House pique your interest, take a right here for a short detour to the dilapidated No.11 Keppel Hill House. 
Said to be from the 19th Century Mansion, the colonial house with cast-iron columns can be seen from the gate. People have speculated on Reddit that it may just be among the most expensive houses in Singapore if renovated. CC: the producers of Crazy Rich Asians.

You can get a good gauge of how old this house is just by looking at its address plaque.
---
Navigate several forks in the road
---
Follow the road back downhill to continue back on track. This next segment of the trail is where it's easy to get a little disoriented due to the multiple forks along the way.

Fork 1
Fork 1: A couple of minutes away from No.11 Keppel Hill House, there's a Y-shaped split in the road that you have to take a "U-turn" at.

Fork 2
Fork 2: You'll soon come across a grassy patch where there's yet another split in the road. Both trails lead to Keppel Hill Reservoir. The right side was slightly flooded during our visit while the left side had steeper slopes and a fallen tree. Since wet shoes > falling down, we went for the right trail.
---
Arrive at the serene Keppel Hill Reservoir
---
Cross a small bridge and you'll soon catch a glimpse of the glimmering Keppel Hill Reservoir. We've all seen pictures of the reservoir online by now but being there in real life offers a vastly different vibe. 
Why is it so blue? Who knows. But one thing's for sure, it's very pretty and well worth the sweaty hike up. About the third the size of an Olympic pool, the reservoir is surrounded by lush greenery, with the peace and serenity reminiscent of a temple in Japan, or a quiet lake in New Zealand.
Tree branches dip down, kissing the surface of the water while the run-down staircases leading into the reservoir hint at its past days as a makeshift swimming pool. 
P.S. Swimming is not allowed here.
The reservoir is speculated to have been constructed at the end of the 19th century and since then, it has been repurposed, forgotten, and rediscovered. So, take a breather and spend a moment appreciating how this hidden gem has lasted the test of time. 
Despite being so close to "civilisation", we couldn't hear the rumbles of the West Coast Highway a couple of clicks away, nor could we spot the single hint of a skyscraper peeking over the canopy. 
---
Head up the hill and pass a Japanese Tomb
---
There are 2 options to exit from here – you can either turn back and exit back at Seah Im Carpark or continue onwards up towards Mount Faber. Needless to say, our responsibility as a content creator inner gungho said "go for the adventurous route!".
Going uphill from here is slightly arduous but pretty straightforward – all you need to do is head in the general Mount Faber direction and follow the trail of old staircases. You'll also pass by an abandoned Japanese tomb, with some of the engravings still visible. 

Squeeze through a tight trail lined by 2 walls of bushes and you'll be at the exit in no time.
---
Exit at Mount Faber Peak and enjoy the view
---
Out of nowhere, Mount Faber Peak will come into view. Here's another spot to take a breather, enjoy any snacks you've packed and enjoy the view of the cable cars and Sentosa in the distance. 
To wash off the sweat and ick, head into Mount Faber Peak's Peek-A-Loo, a public bathroom that has been lauded to have one of the best views in Singapore. It's not hard to see why: its floor-to-ceiling windows offer sweeping views into the distance.
You can head back to VivoCity by walking along the road, taking a cable car, or calling a ~$7 Grab ride.
---
Go on an adventure at Keppel Hill Reservoir 
---
Always keep your eyes peeled as a local adventure can be right under our very noses. VivoCity is well-loved for food and retail but there's also much to explore in its vicinity including Labrador Park, Keppel Island and the picturesque Keppel Hill Reservoir.

Keppel Hill Reservoir hiking map
Image adapted from: Strava app
We're pleased to say that the reservoir lived up to its images online. Trail difficulty wise, you can find our ratings below:
Huiwen:
Difficulty rating: 3.5/10. The only roped section was difficult, the rest was quite doable.
Enjoyability rating: 8/10. I love hiking and going to abandoned places, and this really has the "hiking in the wilderness" vibes.
Me:
Difficulty rating: 3/10. Nowhere near as difficult as Bukit Batok Hillside Park.
Enjoyability rating: 7.5/10. Perfect hiking fix for the adventurous.
As with all hikes, remember to slather on sunscreen and spray a good dose of insect repellant before you step into the forest. 
Getting there: From Harbourfront MRT, take exit D. Walk 6 minutes, past Seah Im Food Centre, to get to Seah Im Carpark. 
Explore these hiking and walking trails in S'pore too:
---
Photography by Huiwen Chan.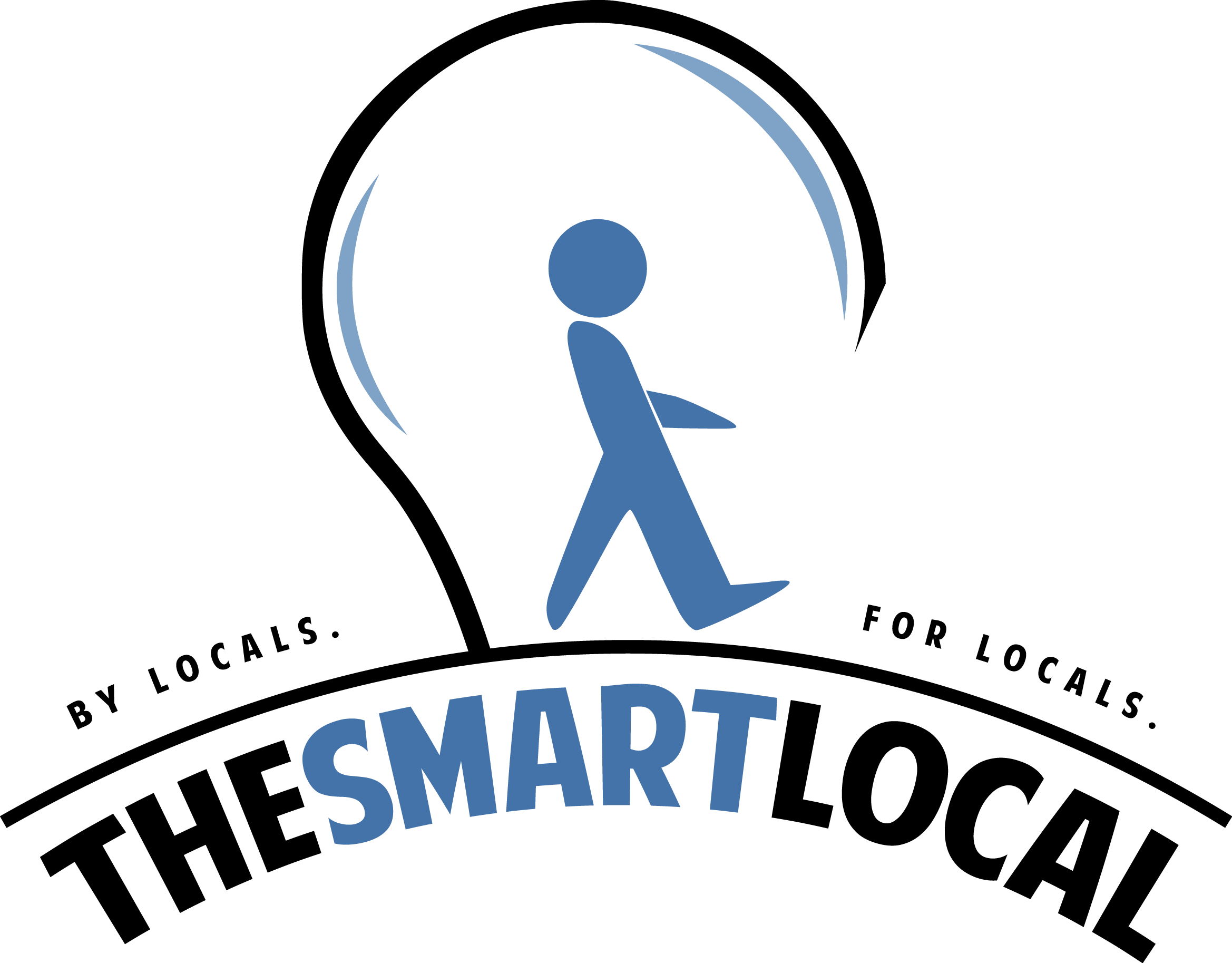 Drop us your email so you won't miss the latest news.