Easy walking trails in Singapore
---
As much as I'm tempted to indulge my adventurous side and jog through rugged terrain or scale hiking trails to access a bird's eye view of Singapore, I'm what they'd call a couch potato as opposed to a fitness nut.
Getting on track to a more active lifestyle requires baby steps, so I've taken it upon myself to uncover 6 easy-peasy walking trails across each region. With flat terrain, unobstructed pathways and plenty of healthy distractions along the way in the form of scenic wonders, these routes will carry you through the journey of fitness.
---
1. Labrador Nature Reserve – multiple movie-worthy landscapes within a single park
---
Avid photographers and fitness enthusiasts ought to make a day trip to Labrador Nature Reserve and kill two birds with one stone. The course spanning from one end to the other features more picture-perfect landscapes than we can count, and they're all of different aesthetics.
Lush greenery and an ethereal pond, looking straight out of an antique painting.
Pastel coral from top to bottom, The Berlayer Point Lighthouse evokes some major Wes Anderson vibes.
A calming waterfront and majestic neighbouring countries that look so close yet are far away.
Don't leave without catching the fabled Dragon's Teeth Gate rock formation in all its glory!
Labrador Nature Reserve route map here
Distance: 2.00KM
Terrain: Paved walkways, boardwalks, grassy plains and dirt paths
Address: 51 Labrador Villa Rd, Singapore 119187
Getting here: Exit A from Labrador Park MRT or take the following buses to "Labrador Pk Stn"
10, 30, 30e, 51, 143, 175, 176 and 188
---
2. Clarke Quay River – conveniently located street art and historical architecture
---

The sleek curve of the Elgin Bridge overlooking Singapore River
Rich in heritage and a popular hang-out spot present-day, Clarke Quay needs no introduction. Throngs of tourists and locals alike flock there for good Japanese nosh and, come sundown, a slew of nightlife spots to pump up the party.
The riverside is a prime destination for a stroll, though. It even has hidden gems like secret underpasses splashed with murals of different themes.
Strike a pose – the colourful murals and symmetrical underpass are totally Instagrammable.
Old Hill Street Police Station and its beloved rainbow windows
This trail is for anyone who feels more comfortable in a concrete jungle, rather than roughing it out in the wilderness.
Clarke Quay River route map here
Distance: 0.92KM
Terrain: Paved walkways and bridges
Address: 3 River Valley Rd, Singapore 179024
Getting here: Exit E from Clarke Quay MRT station
---
---
For anyone in need of a reason to venture to the West, getting to witness the magnificent sight of Bukit Batok Nature Park's quarry is as compelling as it gets.
The granite outcrop is an extraordinary sight to behold, something you wouldn't expect to stumble upon on our Little Red Dot.
The glistening lake set amidst sprawling woods also offers a charming respite from the hustle and bustle of city life.
If you wanna challenge yourself, there's a 4-way intersection where you can follow the signs and veer onto the WWII memorial trail. It features an abundance of uphill steps, which require a fair bit of trained stamina.
Bukit Batok Nature Park route map here
Distance: 1.68KM
Terrain: Paved walkways, cobblestone paths and grassy plains
Address: Bukit Batok East Ave 6, Singapore 659761
Getting here: Take bus 970 or 985 and alight at "Opp Blk 266"
---
4. Jurong Lake Garden – photogenic boardwalks, lalang fields and a majestic lone tree
---
The latest addition to Singapore's line-up of national gardens, Jurong Lake Garden has taken social media by storm with its picturesque settings.
Photo ops aside, it's also a lovely new haunt for people of all ages to swing by and enjoy fresh air plus the bounties of nature. Every metre you saunter past features a different set of alluring flora.
Seven years in the making, the launch was well worth the wait 'cause we now have a quaint getaway complete with gorgeous coves, vibrant boardwalks and even a lalang field where you can frolic around like a delicate nymph.
Plan your trip beforehand with our in-depth Jurong Lake Gardens guide.
Jurong Lake Garden route map here
Distance: 1.84KM
Terrain: Paved walkways, gravel footpaths, boardwalks and grassy plains
Address: 50 Yuan Ching Road, Singapore 618661
Getting here: Exit C from Lakeside MRT station
---
5. Bay East Garden – unobstructed views of the Marina Bay skyline
---
The Bay East Garden is a perfect case of "where the city meets the sea". On arrival, I was taken aback by the vast beauty of our nation's remarkable skyline.
Along the straight pathway, you'll be treated to a crisp view of the cityscape, being able to clearly spot the iconic MBS building and Gardens By The Bay domes. There's also plenty of rest stops for you to just chill and take a breather, marvelling at the spectacular sights.
The best part is, the opposite side of the footpath is a thicket of nature. Giving you the best of both worlds, indeed.
Set off from underneath the ECP highway, a potential #OOTD spot to document your athleisure get-up.
Bay East Garden route map here
Distance: 1.51KM
Terrain: Paved walkways, grassy plains
Address: 11 Rhu Cross, Singapore 437440
Getting here: Take bus 158 and alight at the stop "Opp Costa Rhu Condo"
---
6. Punggol Waterway Park – whimsical garden by a sprawling waterfront
---
Far-flung as it may be for those who don't reside in the North-East, Punggol Waterway Park is home to idyllic bodies of water that never fail to instil a welcome sense of calm.
Stunning architecture in the theme of clean lines and pure white finishes can be seen throughout, giving the park a sense of fairytale whimsy.
Coursing through the vicinity also offers a close-up view of the Punggol Terrace buildings, some of the most unique and fascinating housing structures found in Singapore.
The Adventure Bridge offers a great vantage point of the waterway without being rickety and unstable, which will undoubtedly set those with a fear of heights at ease.
Punggol Waterway Park route map here
Distance: 1.59km
Terrain: Paved walkways and boardwalks
Address: Sentul Cres, Singapore 821313
Getting here: Exit A from Punggol MRT station or take the following buses to "Punggol Bus Interchange"
3, 34, 43, 62, 82, 83, 84, 85 and 136
---
Get rewarded for walking with GETGREAT by Great Eastern 
---
If reading this list has got you all geared up to hit the pavement, you'd be pleased to know that Great Eastern has a fitness quest for you to win prizes just for walking.
Rope in a #fitspo buddy and sign up for the Go GETGREAT Buddy Quest, in collaboration with True Fitness and Samsung on the GETGREAT app by 31st May 2019. Submit a group inspiration statement and rack up 500,000 steps between the 2 of you to be in the running to win the following:
4D3N luxury "fit-cation" for 2 at Amatara Wellness Resort in Phuket
A pair of 12-month True Fitness gym memberships, All-Clubs Access
A pair of Samsung Gear Sport smartwatches
Read our guide to GETGREAT for more details.
Available for Apple and Android devices
You and your quest buddy will have the period of 1st to 30th June 2019 to accumulate the 500K steps, which will be an absolute breeze once you both conquer these walking trails.
Specially curated for beginners, you'll be walking and talking alongside your buddy and having such a blast you won't even realise it's exercise. Plus, the possibility of winning those sweet prizes is sure to add a pep in each step 😉
---
Bonus: Instagram contest – win $1,000 in CALVIN KLEIN PERFORMANCE vouchers
---
If you're gonna be strutting your stuff on these trails, might as well be decked out in a snazzy outfit worthy of documenting on the 'Gram.
As far as comfy yet stylish athleisure goes, CALVIN KLEIN PERFORMANCE carries workout gear that'll keep you looking AND feeling fresh. A shopping spree to the tune of $1,000 in CALVIN KLEIN PERFORMANCE vouchers could be yours, here's how to win:
Step 1: Post a pic of yourself in your athleisure get-up onto Instagram, making sure your account is set to public.
Step 2: Write your inspiration to GETGREAT in the caption and include all 3 of the following hashtags: #SOTD, #gogetgreat, #inspogetgreat
Step 3: Open up the GETGREAT app and fill in the in-app application form under 'Great Happening' with the URL of your IG post as well as other contest entry information as required.
The contest period is 16th May to 12th June 2019, with a different theme each week. After 3 weeks of solo competition, the final week from 6th to 12th June is a buddy round, where you and your buddy can get creative and snap a duo shot. Get full details on the Instagram contest here.
Update: The contests are now over, but you can still try out the GETGREAT app to get fitter!
Also check out these walking and exercise trails across Singapore:
---
This post was brought to you by Great Eastern.
Photo credit: Pichan Cruz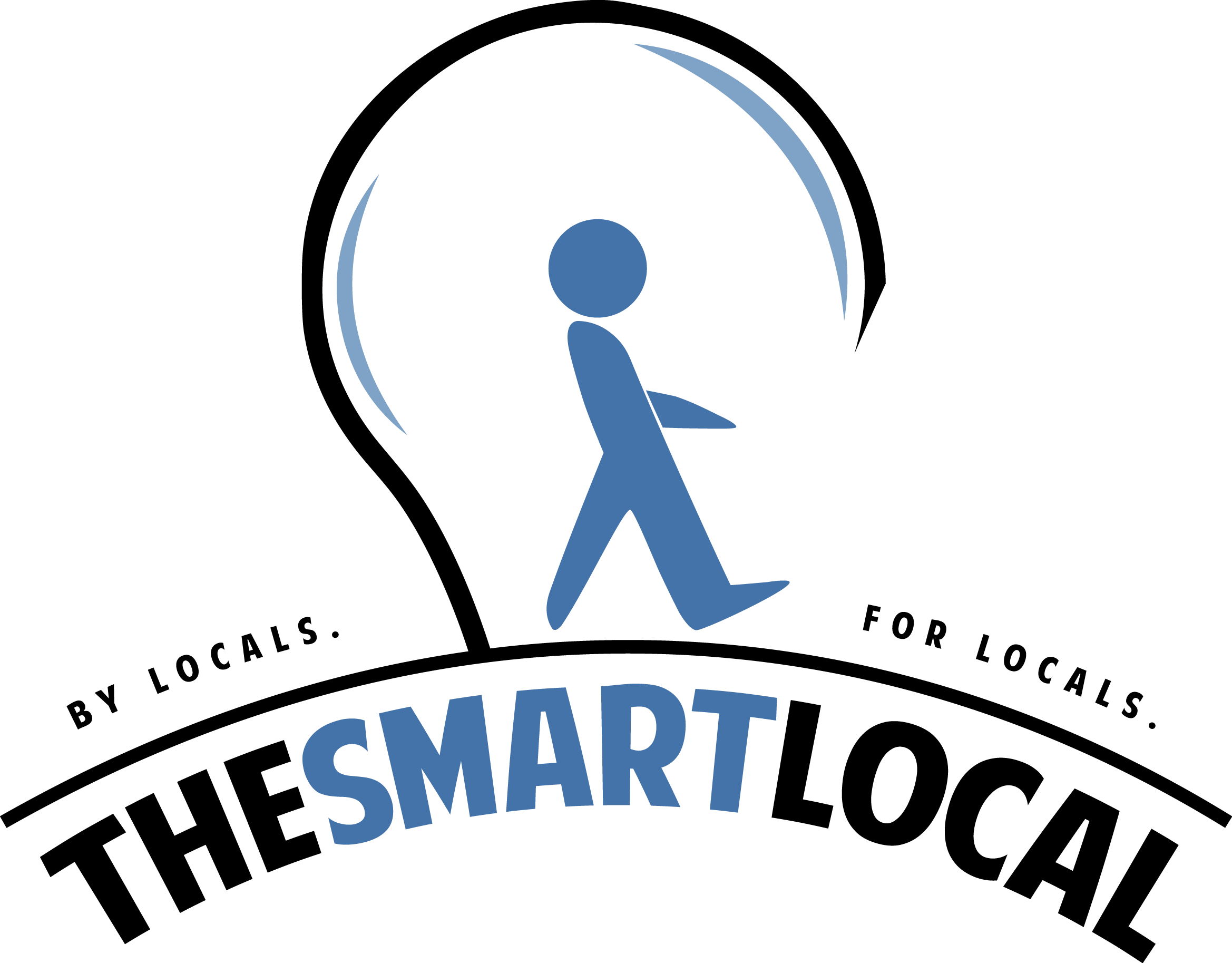 Drop us your email so you won't miss the latest news.