Hiking trails in Singapore
---
Our little red dot might be a bustling modern city known for its towering skyscrapers and sprawling shopping malls, but those looking for a spot of fresh air have a range of hiking trails to choose from in Singapore.
Whether you're a long time nature lover or are looking for new ways to work off those packets of char kway teow, these 10 hiking trails in Singapore will be sure to inject some adventure and excitement for your next sweat sesh.
---
1. The Southern Ridges
---
Southern Ridges is one of my favourite hiking trails in Singapore. It covers 10 kilometres of green, open spaces that connects Mount Faber Park, Telok Blangah Hill Park, Hort Park, Kent Ridge Park and Labrador Nature Reserve. Why visit one park when you can go to five? You can potentially plan an entire excursion along this trail!
The scenery and terrain constantly change during the climb. One moment, you're surrounded by lush greenery, and the next thing you know, it's a beautiful panorama from atop Mount Faber. This route also takes you through Henderson Waves' iconic architecture – you'll want to plan for a stop here to snap that customary shot.
This route is rather long, but there are many entrances throughout the trail, which means there are plenty of opportunities to save your adventure for another time.
Recommended trail
Start at Marang Trail (on Marang Road, further down from Seah Im Market), proceed through Faber walk past the iconic Henderson Waves, before continuing on to Sembcorp Forest of Giants, Alkaff Mansion, Forest Walk, and The Singing Forest. End your walk at Alexander Arch. At this point, you would have walked about 11 km. If you still feel fresh, you can venture further to HortPark and Canopy Walk.
Getting there
By car: Park at Seah Im public carpark opposite of Vivo City, right beside Marang Road
By train: Take the Circle Line or North East Line to HarbourFront MRT Station (NE1/CC29). Marang Road is beside exit D of Harbourfront MRT.
By bus: Take bus service numbers 10, 30, 57, 61, 65, 80, 93, 97, 100, 131, 143, 145, 166, 300, 408* and 855 to HarbourFront MRT Station.
Difficulty: Moderate – Hard (4 – 5hrs)
Find out more about The Southern Ridges
---
2. Fort Canning Park
---
Of course, Singapore's iconic Fort Canning Park has to be on this list. This small hill, only slightly higher than 60 metres, is a nature sanctuary right smack in the middle of the city. It has witnessed many of Singapore's historical milestones, and is a hike that will offer you a recreational and historical experience at the same time. With historical archaeological dig sites and plenty of Heritage Trees lining the trail, there's plenty to look forward to throughout the trail.
You'll also get to explore a whole host of newer attractions at Fort Canning Park, including the Bali-like Sang Nila Utama Garden and the iconic spiral staircase that's you might have spotted on your IG feed.
Recommended trail
There are more than 4 trails in Fort Canning Park, but I'd recommend throwing that out of the window and do it our way. Start at any entrance to Fort Canning that is convenient for you, and explore the area as you wish. All the trails in this historic park are connected to each other at some point. Take note of the turns you take so that you can explore different routes in future.
Getting there
By car: There are a few carparks around Fort Canning Park.
By MRT: Alight at Clarke Quay or Dhoby Ghaut, and walk about 10 minutes to get to the park
Difficulty: Easy
Park lighting hours: 7.00pm to 7.00am
More information on Fort Canning Park
---
3. MacRitchie Nature Trail & Reservoir Park
---
A famous venue for cross-country races and nature trails, MacRitchie Reservoir deserves a spot on this list. You'll definitely want to prep the right footwear as you'll encounter three kinds of terrain here – rocky and muddy, boardwalks and concrete pavement.
It's a richly forested park, and you'll be able to spot a long list of flora and fauna, including monitor lizards and turtles. Pick the Prunus and Petai Trails for a 14KM jaunt around the calm waters,  or head to the golf link connecting it to Singapore Island Country Club for more open vistas.
Recommended trail
For a panoramic view of the reservoir, take either Chemperai trail (4.8 km) or Petai Trail (3km). If you're itching for a challenge, try the 10 km loop that takes you all around the reservoir. So as to not get lost, remember to follow the signs that say Jelutong Tower and MacRitchie Reservoir Park. You can also check out our full article on things to do at MacRitchie Reservoir.
Getting there
By car: Park at the carpark along Lornie Road.
By bus: Nearest bus stop – 51071 (Bus 52, 74, 93, 157,130, 132, 156, 157, 162, 162M, 165, 166, 167, 852 and 855, 980)
Difficulty: Easy
Park lighting hours: 7PM to 7AM
For more information, click here.
---
4. MacRitchie Treetop Walk
---
Getting to the Treetop Walk might be rather tough with its steep slopes and uneven terrain, but the 250m bridge makes it totally worth the effort. If you're lucky, you may even see wildlife in their natural habitat – monkey sightings are commonplace here.
For more breathtaking views, head on over to the Jelutong Tower nearby for a 360º view of the sprawling forests below.

Jelutong Tower from above
Image credit: @yongsukhur
Recommended trail
This will be a 6 km round trip that takes you across the 250m bridge. Start at the entrance beside Venus Drive and follow directions towards Treetop walk on the Petaling trail. On the map of MacRitchie, it is the route marked in orange.
Read our complete guide here.
Getting there
By car: Park at the public car park along Venus Drive that is located beside the start of the trail.
By bus: Buses 52, 132, 163, 166, 167, 855 and 980. Alight just outside ESSO station before the junction of Venus Drive, Upper Thomson Road and Sin Ming Avenue.
Difficulty: Moderate (2 – 3hrs)
Park lighting hours: Tue – Fri, 9am-5pm | Sat, Sun & Public Holidays, 8.30AM-5PM (Closed on Mondays, except on Public Holidays)
More information on MacRitchite Treetop Walk
---
5. Bukit Timah Nature Reserve 
---
As Singapore's tallest natural hill, Bukit Timah Nature Reserve stands at 163.8 metres and is a favourite among local hikers. It might not be a mountain by any stretch, but the constant, steep slopes will make for a challenging hike – maintain a steady pace and you'll definitely feel it in your thighs the next morning.
Recommended trail
At the carpark at Hindhede Road, you'll find an entrance to the hill. Enter and follow signs towards Summit trail. It is a 1.4 km hike up that takes approximately 40 minutes. Check out our full article for a full list of seven hiking trails at Bukit Timah Nature Reserve.
Getting there
By car: Park at the carpark along Hindhede Drive at the Visitor Center. *Note that the public is encouraged to take public transport because of limited carpark spaces due to ongoing restoration works.
By bus: Bus numbers 67, 75, 170, 171, 173, 184, 852, 961. Take a bus to Upper Bukit Timah Road, alight opposite the Bukit Timah Shopping Center and Beauty World Center. From there it's approx. ten minutes walk along Hindhede Drive to the Visitor Center.
Difficulty: Easy (1 – 2 hrs)
Opening hours: 7AM-7PM, Daily
More information on Bukit Timah Nature Reserve
---
6. Dairy Farm Nature Park
---
For a legit jungle trekking experience, Dairy Farm Nature Park is the perfect pick. Secluded and with most of the park left untouched, it's the go-to spot if you're looking to recreate the NS outfield experience. While you're there, hit up the Wallace Trail, which features muddy and rugged paths aplenty en route to the Singapore Quarry.

Dairy Farm Nature Park features an alternate route to the summit of Bukit Timah Hill
At the other end of the park lies a tranquil haven called the Singapore Quarry Park, with picturesque cliff walls and deep lakes to boast. This is the spot where rock-climbing enthusiasts venture outdoors for the real thing. For the rest of us, it's a photogenic spot similar to Little Guilin:
Image credit: James Tann

Recommended trail
Start at carpark B and make your way to the Wallace Trail. Start your hike there, past Wallace Education Centre and head back towards car park B. Then, continue all the way to Singapore Quarry.
If you're driving, you'll have to walk back to car park B to get your car. If you're taking public transport, you can exit at the Jalan Asas entrance to get to the bus stop at Rail Mall.
Getting there
By car: Take the Bukit Timah Expressway (towards Woodlands) and turn left at Exit 2. Travel along Dairy Farm Road and look out for the sign that says "Dairy Farm Nature Park". Turn left into Carpark B. From Bukit Timah Road, keep left onto Upper Bukit Timah Road. After about 3km, turn right into Dairy Farm Road. Make a U-turn at the Bukit Timah Expressway junction and turn left into Carpark B.
By Bus: Buses 700, 700A, and 966. Alight at the bus stop along Petir Road between Chestnut Avenue and Dairy Farm Road.
Difficulty: Easy – Moderate (2 – 3hrs)
Opening hours: 7AM-7PM, Daily
More information on Dairy Farm Nature Park
---
7. Bukit Batok Nature Park
---
The steps around Bukit Batok Nature Park make it a refreshing exercise that'll really work those legs. If you're an active hiker looking for a rigorous workout, the hiking trails here are safe and non-slippery, so don't be afraid to quicken your pace.
Our time here was so exciting – it was the only place where we encountered wild animals like monitor lizards and white-crested laughingthrushes. These extremely adorable creatures usually hide amongst the trees so you'll have to look out for them.
Recommended trail
There is no one trail here. Wherever you enter, follow the stairs and keep climbing and walking around the area. You could track your distance apps like Map My Walk which is available on both iPhones and Android devices.
Getting there
By car: You can park at the car park along Bukit Batok East Ave 2.
By Bus: Buses 61, 66, 157, 178, 852 and 985 will take you to Bukit Batok East Ave 6.
The park is also accessible via the entrance at Lorong Sesuai and from Hillview Park Connector.
Difficulty: Easy
Opening hours: 24H, Daily
More information on Bukit Batok Nature Park
---
8. Pulau Ubin's Puaka Hill
---
Pulau Ubin might be known for its tough mountain bike trails and Chek Jawa, but it has a fair share of exciting hiking trails too. From the public jetty, head left towards the island's highest point: Puaka Hill. There, you'll encounter a slight incline, but there are plenty of solid steps that make for a safe ascent.
It's still rather steep and rocky at some points, but it's only a 74 metres hike which makes it suitable for novices. After clocking in leg day gains for the week, soak in the breathtaking view at the peak, which overlooks the Granite Quarry. Look a little further afield, and you might glimpse the shores of  Malaysia, too.
Recommended trail
On the island, follow directions towards Puaka Hill on Jalan Jelutong. Keep going for 2.1 km and when you see a hut with bicycle stands on the right, the entrance to the bottom of Puaka Hill is just in front. Hike all the way to the peak.
Getting there
Pulau Ubin can only be reached via bumboat from the Changi Point Ferry Terminal, located approximately 100 meters from the Changi Village Bus Terminal.
The terminal is served by bus numbers 2, 29, 59 or 109.
*Bumboats don't operate according to a fixed schedule – they depart whenever there's a full boatload of 12 passengers. The single trip is S$3 per person, bicycles cost extra.
Difficulty: Moderate (2 – 3hrs)
Opening hours: 24H, Daily (Last ferry departs approx. 7PM)
More information on Pulau Ubin
---
9. Coney Island Park
---
Once owned by the Haw Par brothers – the same duo behind Haw Par Villa, Coney Island is one of the most easily accessible undeveloped spots in Singapore. One of the island's most unique features is its rich natural habitat. Hiking there, you'll trek through its large population of Casuarina trees, where you might spot some of the 80 bird species that call this island their home.
The island has signage, benches, boardwalks and even a play area made from wood from fallen trees, and is largely off the grid without street lighting – meaning its gates close at dusk for visitor safety.
Do come prepared for the gravel and dirt terrain, and note that there're plenty of sand flies here, no water points, and only one toilet on the whole island. We recommend bringing lots of water and renting a bike to help you along. Nonetheless, look out for its secret beaches, an abandoned villa by the Haw Par brothers, and a newly-built boardwalk surrounded by an abundance of greenery.
No first-timer should go to Coney Island without reading this complete Coney Island guide.
Recommended trail
From the West Entrance, take the inner pathway (left) towards beach A and B. Exit at beach B to the main pathway and walk towards beach C, where Casuarina Exploration is. Enter back into the inner path. From there, head towards the East Entrance and turn back.
Getting there
By car: Park at the carparks near Punggol Settlement. Walk about 500m east along the Punggol Promenade Nature Walk to get to Coney Island West Entrance.
By bus: From Punggol interchange, take bus 84 to Punggol Point Park/Punggol Settlement. Walk about 500m east along the Punggol Promenade Nature Walk to get to Coney Island West Entrance.
Difficulty: Easy
Park opening hours: 7AM-7PM, Daily
---
10. The Northern Explorer Loop
---
Taking you through six different park connectors in the north, the Northern Explorer Loop offers a variety of terrain for your hike. Unlike the other hiking trails, it's mostly open-air, so you're unlikely to find yourself trudging through masses of tall trees.
There's also plenty of calming water bodies along the way, in addition to playgrounds and other attractions for a hike with the family.
Recommended trail
This 11km trail starts at Lower Seletar Reservoir Park, then continue on to Mandai Park Connector, Ulu Sembawang Park Connector, Woodlands (SLE) Park Connector, Admiralty Park and end at Woodlands Waterfront. If you stay around this area, just start wherever is convenient for you!
Getting there
By car: Park at Lower Seletar Reservoir Park car park.
By MRT: From Khatib MRT Station, take a 5-minute walk to the start point through Yishun Park Connector.
By bus: Buses 851, 852, 853, 854, 855 or 957. Stop at Yishun Avenue 2 and walk to Mandai Park Connector.
Difficulty: Moderate (2 – 3hrs)
Park opening hours: 24H, Daily
More information on Northern Explorer Loop
---
How to prepare yourself for hiking trails
---
Before you embark on any of these hiking trails, bring a bottle of water to stay hydrated, for pit stops can be far and few between. Apply sufficient sunblock, have the mosquito repellent ready, and most importantly, wear proper gear to hike in comfort.
Hiking shoes are one of the most important pieces of equipment to have before hitting the trail, and are the most important piece of gear you take with you. Vasque, a brand from Red Wing Shoe Company, focuses on outdoor footwear that improves performance by ensuring quality best suited for different terrains.
The stiffness of the shoes, which eventually softens when your feet ease into them, kept our ankles steady and supported. Designed with proper outsoles to maintain a firm grip in rugged terrains and on wet surfaces, this keeps even the most accident-prone people safe.
On Jonathan (in order of appearance):

Grand Traverse (Men's 7320) – Performance Hiking

Breeze 2.0 GTX (Men's 7480) – Hiking

Inhaler GTX (M7330) – Performance hiking
On Esther:

Breeze 2.0 GTX (Women's 7485) – Hiking
Choosing a comfortable pair with consideration for traction, ankle support, feet stability will ensure a smoother journey. Here's a brief guide for beginners:
Trail walking/running shoes: For urban athletes seeking adrenaline-pumping trail workouts away from the concrete jungle.
Performance hiking: For a combination of city and outdoor activities, with assured traction and lighter weight.
Hiking boots & shoes: For day hikes or weekend trips with light loads, providing sufficient ankle stability and foot support on rugged trails.
Backpacking boots & shoes: For multi-day expeditions with support for the adventurer's and his backpack's weight. Supremely waterproof with burly midsole for foot support and ankle stability.
---
Getting your first pair of Vasque shoes
---
Along with a collection of other brands, you can find these shoes from Vasque's retail store, Leeden Classic at Orchard Gateway.
Leeden Classic
Address: 277 Orchard Road, Orchard Gateway #04-17, S(238858)
Telephone: 6337 0088
Opening hours: 10.30am – 10.00pm daily
Selected Vasque footwear is available at:
Adventure 21
6 Eu Tong Street, # 03-55, The Central, S(059817)
Also check out more hiking and exercise trails in Singapore:
---
This post was brought to you by Vasque Singapore.
Originally published on 23rd November 2015. Last updated by Ian Ling on 15th June 2021.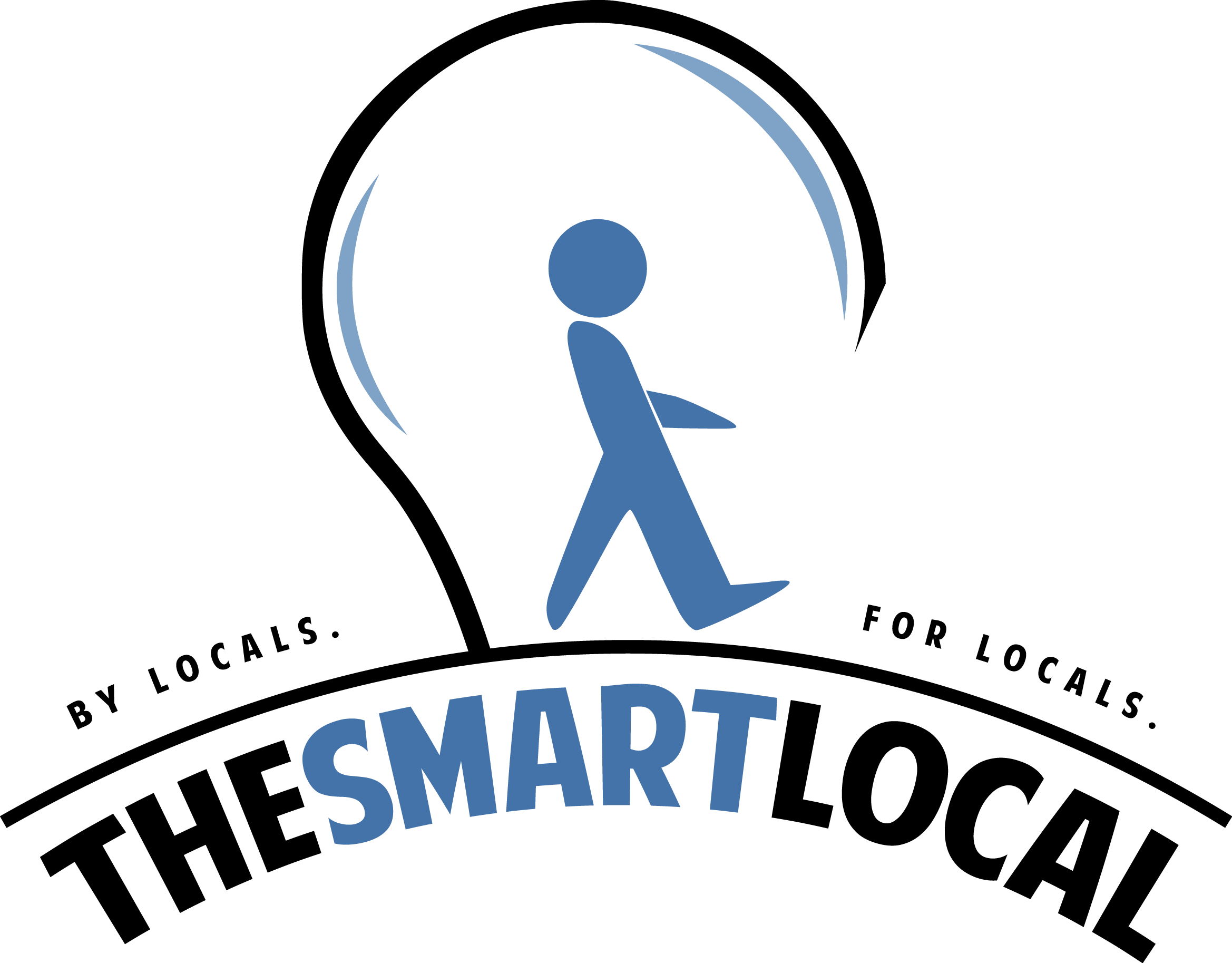 Drop us your email so you won't miss the latest news.