MacRitchie TreeTop Walk Guide
MacRitchie is beautiful and refreshing, but also really big and difficult to navigate. Well, it was for me, anyway. I've gone in search of the TreeTop Walk thrice in my life, but have only found it twice. And all three times, I got lost to varying degrees. But now that I've walked so many different routes, I consider myself a MacRitchie expert and so you can now read this and make your way up to the TreeTops easily breezily.
MacRitchie is located in the central area of Singapore, just off Thomson Road, and is super popular among nature lovers. The TreeTop walk is a 250 meter suspended pathway between the 2 highest points in MacRitchie, Bukit Peirce and Bukit Kalan. At the TreeTop Walk's highest point, you'll be 25 meters above the ground – that's up to 7 storeys high!
This guide will focus on getting in and out of the TreeTop Walk and give you an idea of what to expect at the MacRitchie TreeTop Walk.
Directions To MacRitchie TreeTop Walk
The TreeTop Walk is nestled in the middle of the reservoir and there are many routes to the TreeTops. In any case, you should be prepared to hike at least 6km on this day. The shortest route in and out is via Venus Drive Carpark.
Route #1
You can either drive to the Venus Drive carpark or take a bus to either of the Flame Tree Park bus stops.
From the Opp Flame Tree Park bus stop, walk away from the road into Venus Drive and into the carpark, where there's a hiking route you can take. Alternatively, you can walk along the road past Singapore Island Country Club. Either way, you will reach a PUB building.
Once here, you just have to walk the 600m trail into the TreeTop Walk! 
Route #2
If you're up for walking a bit more, or would like to see more things and make your trip to the TreeTops more fulfilling, take the route I did!
I alighted from the Aft Lornie Road bus stop, and then crossed over to the Aft SICC bus stop.
Then walk all the way down this street against the flow of traffic until you see a little path that leads into the reservoir. This is where your journey begins.
Be prepared to meet squirrels, monkeys, giant lizards and a few snakes like I did. They usually run away though so no need for worrying.
Just keep following the signboards pointing toward the TreeTop Walk, even if those signboards disappear halfway. Like when you enter the golfing part of the route. It is an open space and you'll no longer be surrounded by towering trees. Instead, you'll be greeted by friendly golfers and enjoy a great open expanse of land and water.
This path (above) is the start of the golfing route. Whatever you do, don't panic. When I was here, I totally freaked out thinking I was lost because the golfers there told me I was 7km away from the TreeTops. They were wrong. There's only one path to walk at the golf course so just keep walking and you'll be fine.
While walking down the golf course route, you'll be able to spot a few funky birds, including a green one I tried to take a photo of but failed miserably. I have never seen a green bird flying free anywhere else in Singapore. But at least my friend got a photo of this curious creature.
Be warned, however, that there will be many many many OH SO MANY insects. I mean, what do you expect? You're on a nature trail. But annoying mosquitoes and creepy millipedes aside, there is a whole array of insects that are actually pretty, like butterflies and dragonflies. If you're afraid then just walk past them with your head down.
After the golf course, keep following the trail and let yourself be guided by the abundance of signboards. You'll know you're on the right path when you start seeing leaves that are browning on one side and completely white on the other scattered all over the ground.
And finally, the Ranger Station is around the corner! Rest up and make sure you refill your water bottles here! Yes, they have water coolers. Trust me, the cold water will make you feel like you're drinking from the Fountain of Life itself.
The Experience
I cannot put into words the euphoria I felt when I saw this sign which I'm sure was planted in my path by the Lord Almighty Himself. After my unfit little stature hiked for what felt like forever, I was ready to be fertiliser to the trees, and I kid you not when I say this little sign returned to me the will to live.
Unfortunately, after this sign there is still a significant distance to go. The worst part of the whole hike was the last 100m before the TreeTop Walk because it is upward sloping. Yes, I know. Ugh. But survive that and you're ready to conquer the universe!
At long last, I reached this little security checkpoint. At this point, there will also be a sign that informs you that the bridge is a one-way path, so you cannot turn back.
Walking the 250m bridge felt much shorter compared to the hike up, but the view was worth it. You start off among the trees and not really above them at all, so it is a little confusing because you'll be thinking what treetops.
But as you walk on towards the middle, you'll notice that the ground curves downwards like a huge bowl and you're walking on a chopstick placed on top of it. Or maybe that was just me being hungry.
In any case, the view improves tremendously.
Don't be too caught up in taking photographs that you forget to enjoy the physical experience! Stand really still and do a Titanic pose and feel the wind sway the bridge and tousle your hair as you take in the magnificence of nature. Yes, you read that right: the bridge sways. Very slightly, but you can definitely feel it. I loved it.
My only complaint is that the bridge is too short. After that super long super tiring hike, I'd prefer if I got to enjoy more of the view. Fortunately for me, there was no one else on the bridge with me that day so I got to stick around as long as I pleased.
Getting out
The door at the end of the bridge only opens from the inside, so once you're out, you can't go back in. So before you step out, check your camera and make sure you've got all the shots you want and are happy with all of them. Maybe take in the scenery one last time before pulling on that heavy door out of the highlight of your hike.
And once you're out of the bridge, you'll be facing the daunting sight of stairs. STAIRS. Lots and lots of stairs.
You'll walk down some stairs and up some stairs and reach a rest station, which is just a little shelter. You'd think you're done but, oh, you'll be so wrong. There are more stairs.
And once you're done with them you're going to have to make a roundabout. If you look at the map, the TreeTop walk makes you take a loop on the Petaling trail and you'll end up at the Petaling Hut again and walk the Sime Track.
Which will bring you back to the very lovely Ranger Station.
At least when you're at the station you get to rest and refill your bottles and take a short break before hiking back out. Just follow the signboard towards Venus Drive Carpark for the shortest route out.
After what seems like forever, you'll finally reach PUB and be reintroduced to civilisation. I walked the long tar road back out because I can walk directly to the bus stop, but you could go back into the path and hike into the Venus Drive Carpark if you drove there.
If you're parched and dying by the time you see the above sign, you may want to consider flagging one of the many taxis driving in and out of the Island Country Club.
Otherwise, once you've finished walking the entire trail, you'll go back to the starting point which is either your car or the bus stop. And now go on and take a well-deserved rest! Or
Alternatively: The Jelutong Tower
I thought that this was mention-worthy and also something anyone looking to hike at MacRitchie should definitely visit.
The Jelutong Tower is a must-visit, though climbing it made me dizzy. Being at the top was so worth it. It was late afternoon/early evening when I was there, and it was super windy and the view was fantastic, and don't even get me started on the amazing looking selfies I managed to capture up there with the forest canopy spread across in the background. To give you an idea of the view, this is what you see when you look down. 
You have to go up and see it for yourself.
Plus, you get to sit. On the TreeTop Walk, you might be blocking someone's way if you just plonk down on the bridge, which you shouldn't be doing anyway. At the tower, we just sat there and took amazing photos and had great conversation and talked about what we were going to have for dinner. What a wonderful place.
You will pass the Tower by on your way to the TreeTop Walk.
Things to Note
There will be monkeys in the area. Don't feed them and don't eat too openly or they'll approach you for food. But if you must, like I did, just bring a morsel of food and be very careful no monkeys see you eat.
Also, don't forget insect repellent and sunblock! I forgot insect repellent and only put sunblock on my face, so now I have bites on my arms and legs and very burnt shoulders. Not a cute look.
I find that hiking is far more enjoyable and less painful when there's company. Make this a group outing and share the pain! The more the merrier! Yay!
Last but not least, do not go in from the main entrance like I did the first time I visited. We were informed that we'd walked over 10km that day! My legs were not pleased with me the next day. Keep to this guide and you'll be fine!
Opening Hours
Mondays: Closed for maintenance and research unless it's a public holiday
Tuesdays – Fridays: 9AM – 5PM
Saturdays, Sundays & Public Holidays: 8:30AM – 5PM
Go on an Adventure!
I was kidding about the pain. It's actually a relief from the immense stress of the concrete jungle we live in. Nature is always a great refuge, and it doesn't hurt to have some fresh air every now and then. Walk a little further, breathe a little better, get a little tanner and life will be great.
I tried to be as comprehensive as I could with this guide, but if there's anything I missed out, do let me know in the comments! Otherwise, feel free to share your experiences with us too. Have fun!
For more Singapore nature guides:
---
Explore Singapore With Our Guides!
---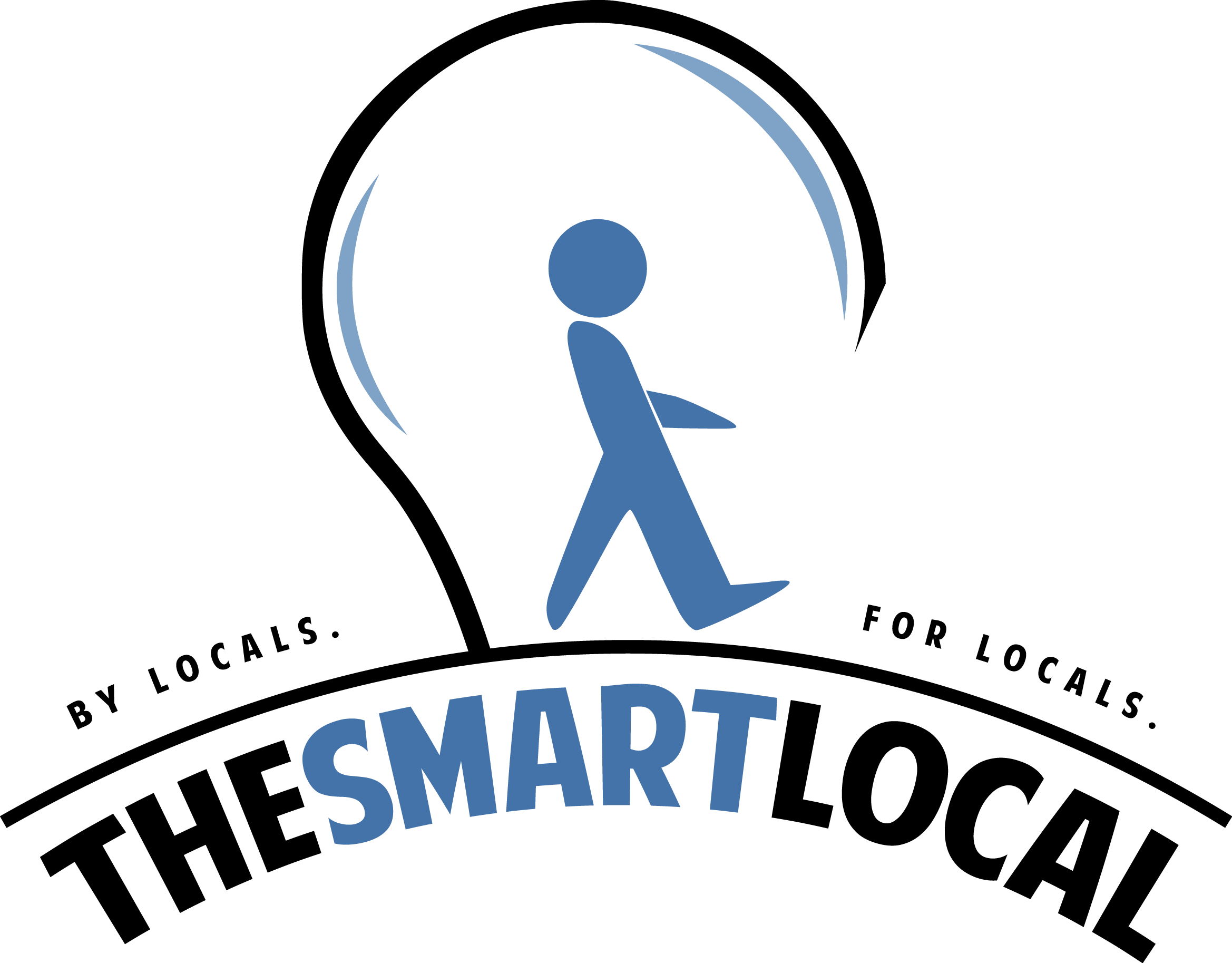 Drop us your email so you won't miss the latest news.