Long-distance cycling routes in Singapore 
---
If you're feeling a little cooped up at home and craving some outdoor adventure, cycling is a great way to access our many nature parks and reserves while clocking in some exercise. But instead of hopping onto the same go-to paths you've tried time and again – no hate @ ECP-Marina Barrage route – try some long-distance cycling routes instead.
Below are some of the best routes in Singapore that stretch across different areas of Singapore, with plenty of attractions you can stop by to explore along the way. Think obscure corners of Seletar and the nature-filled roads of Mandai. Difficulty levels and route maps are also included!
As per new Covid-19 restrictions, remember to stay in groups no larger than 2 and practice safe distancing at all times.
Update: From 8th November 2021 onwards, Google Maps offers a new cycling navigation feature for easy route planning.
---
1. Mandai Loop – nature-immersive route passing Singapore Zoo
---
Distance: 35KM (2-3H of cycling)
---

Image credit: Run Different SG
Open a map of Singapore and you'll notice a giant patch of green right in the middle of the country – that's where the Mandai Loop lies. A ride through this nature-immersive segment of Singapore will take you past Thompson Nature Park, Dairy Farm Nature Park and MacRitchie Reservoir.

Spot the Singapore Zoo from afar as you go along
Bikes go much faster than our legs can, so while the route sounds like a scary 35KM, it can be completed in as quick as two to three hours. That means plenty of time to stop and smell the roses – or in this case, disembark and explore the area. 
Folks with the time and energy to spare can consider parking their bikes to visit the Singapore Zoo, Night Safari or River Safari*!
* Attraction capacity is reduced to 25% during Phase 2 Heightened Alerts.
Difficulty: Intermediate-Advanced
Route (loop): Upper Thompson, Thomson Nature Park, Mandai Road, Bukit Panjang, Dairy Farm, King Albert Park, Lornie Road, Upper Thomson
---
2. Seletar-Thomson Route – ulu Seletar airport & reservoirs
---
Distance: 28KM (3-4H)
---
The breathtaking area of Seletar is also an ulu one, lying far away from everything else. For cyclists, that makes it a great cycling route, seeing as you won't have to weave around other passers-by or use that abysmally loud bell on your handle. 

Image adapted from: Kenneth Ang
This looping trail takes you past the gorgeous Yishun Dam, scenic Lower Seletar Reservoir and cafe stretch along Upper Thomson. But best of all, the trail goes halfway around the Seletar Airport, where you can catch the occasional plane taking off into the skies from up close. 
Pro-tip: Since many of these routes are loop trails, you don't have to follow the designated start and end points. Pick whichever starting point is most accessible to you to begin and end your journey.
Difficulty: Intermediate
Route (loop): Lower Seletar Reservoir, Upper Thomson, Thomson Nature Park, Bishan-Ang Mo Kio Park, Ang Mo Kio, Seletar Airport, Yishun Dam, Lower Seletar Reservoir Park
---
3. Eastern Coastal PCN Loop – cruise through the East at sunrise
---
Distance: 42KM (4-8 hours)
---

Changi PCN
Image credit: @kosala_89
It's no secret that the East is home to many popular cycling routes, with East Coast Park, Changi and Bedok Reservoir. Cover these in one go with the extensive 42KM-long Eastern Coastal PCN Loop.

Bedok Reservoir
Image credit: SG Bike
Fully-lined from start to finish with a Park Connector Network (PCN), this is the perfect trail for fitspos with plenty of stamina but not much experience with outdoor cycling. You'll get the best of a rewarding long-distance route, but without the worries of getting lost or anxiety of having to cycle on the main road.

Sunrise at Changi Beach
Image adapted from: @richardkwok68, @artsycook007
Pro-tip: Try this route in the morning, as much of the stretch lines the eastern coast of Singapore, providing unblocked views of the sunrise.
Difficulty: Easy-Intermediate
Route (loop): Pasir Ris, Changi, East Coast Park, Telok Kurau Park, Bedok Reservoir Park, Pasir Ris
---
4. Northeastern Riverine Loop – waterfront cycling trail
---
Distance: 18-24KM (2-3 hours)
---
The Northeastern Riverine Loop is perhaps one of the more well-known routes in this article, but it's nevertheless worth a visit if a waterfront ride sounds like your idea of fun. I've only recently tried cycling the area for myself and it's truly an out-of-Singapore experience, with sprawling landscapes you typically wouldn't imagine in an up-and-coming BTO town.

Lorong Halus Wetlands
The PCN in this area is pretty extensive, leading cyclists on a loop that goes around Punggol and Sengkang. Half the time you'll be riding alongside the sea or a river, with waterfront parks like Sengkang Riverside Park and Punggol Promenade Riverside Park lining the way.
The loop is at least 18KM-long, but we'll recommend adding on short detours to the picturesque Coney Island and Punggol Waterway Park to make the journey all the more worthwhile.
P.S. Post-Phase 2, also check out popular cafe Whisk & Paddle and Punggol Container Park that lie along the way to refuel.
Difficulty: Easy
Route (loop): Sengkang Riverside Park, Punggol Point, Coney Island, Lorong Halus Wetland, Punggol Waterway, Punggol Promenade, Punggol Park, Kampung Lorong Buangkok, Sengkang Riverside Park
Northeastern Riverine Loop map
---
5. CBD Loop – city skyline, best experienced at dusk
---
Distance: 21.8KM (2-3 hours)
---

Image credit: @travel_link
While it's often worth waking up in the wee hours of the morning for an AM bike ride, the CBD Loop is something you'll want to save for the evening instead. Also known as Friday Night Lights, this 22KM route brings out the best of the Marina Bay and surrounding CBD area, especially once the sun starts to set.
If you prefer sprawling cityscapes to endless nature, here's where you can enjoy the glimmering lights dotting skyscrapers as you make your way around Marina Bay, through Orchard Road and down to Marina Barrage. 

Civic District
Difficulty: Easy-Intermediate
Route (loop): Marina Bay, Marina Barrage, National Stadium, North Bridge Road, Orchard Road, Marina Bay
---
6. Northern Explorer Loop – 11 parks and nature sites
---
Distance: 25KM (2-3 hours)
---

Admiralty Park
11 parks and nature sites are packed into the Northern Explorer Loop – a 25KM stretch that offers constantly-changing landscapes. One minute you're within the neighbourhood Admiralty Park and before you know it, sweeping vistas of Woodlands Waterfront lie before your eyes.

Say hello to JB at Woodlands Waterfront
Northies will love this trail that brings cyclists along PCN pathways, from Sembawang through Yishun, with views of rivers, dams and gardens along the way. But even if you're not from the area, the loop will provide a great change of scenery well worth travelling there for.
There are plenty of accessible start points such as Sembawang, Marsiling and Khatib MRT where you can hop off and look for pay-per-use bikes such as SG Bike.
Difficulty: Easy
Route: Admiralty Park, Woodlands Waterfront, Ulu Sembawang PC, Central Catchment PC, Yishun Park, Sembawang Park,  Admiralty Park
---
7. Western Adventure Loop – rocky Little Guilin & Bukit Timah 
---
Distance: 20KM (2-3 hours)
---

Dairy Farm Nature Park
Image credit: Trip Advisor
Bukit Timah Nature Reserve may be home to one of the tallest hills in Singapore, but that doesn't mean that this route's an arduous one. The Western Adventure Loop covers eight nature parks in the area via PCN, and takes you past nooks and crannies you might otherwise never think of visiting – like the Primary 5 Adventure Camp destination of Dairy Farm Nature Park. 
Soak in the views of lush greenery at the reserves before continuing on through residential areas like Choa Chu Kang and Bukit Panjang. No worries about the view looking too repetitive as the neighbourhood holds gems like the rocky facade of Little Guilin.
Difficulty: Easy
Route (loop): Ulu Pandan PC, Little Guilin, Bukit Batok Nature Park, Bukit Timah Nature Reserve, Dairy Farm Nature Park, Zheng Hua Park, Bukit Panjang Park, Choa Chu Kang, Little Guilin
---
8. Coast-to-Coast Trail – famous 36KM route with mobile app guide
---
Distance: 36KM (2.5-4 hours)
---

Plan for extra time to explore the super-gorg Jurong Lake Gardens.
We simply can't possibly have an article about cycling routes without the well-loved 36KM Coast-to-Coast Trail. One thing that this route has that the rest don't is an accompanying Coast-to-Coast Trail mobile app (iOS, Android) that'll guide you through the extensive route with quests and AR features.

Cut through Bishan-Ang Mo Kio park
Unlike many of the looping routes featured, the Coast-to-Coast Trail features a different start and end point. Start at Jurong Lake Gardens and end at Coney Island, or go the other way around.
Pro-tip: Consider renting a bike instead of bringing your own, so you can drop it off at the end point easily. 
Difficulty: Easy-Intermediate
Route:  Jurong Lake Gardens, Bukit Batok Nature Reserve, Hindhede Drive, Adam Road, Bishan-Ang Mo Kio Park, Sengkang Floating Wetlands, Punggol Waterway, Coney Island
---
9. Round Island Route – conquer the whole of Singapore
---
Distance: 150KM (10-14 hours)
---
Now for those who've got a bit of experience under your belt, the next thing you might want to challenge yourself to is the 150KM Round Island Route. Not for the faint of heart – or weak of quads – this takes you round the perimeter of Singapore, covering everything from West Coast Park and Lim Chu Kang, to Woodlands Waterfront and Lorong Halus Wetlands. 

Image credit: treknology3
Think of this as the mother of all cycling routes in Singapore. You'll want to set aside a full day for this as the trip can take you anywhere between 10-14 hours. Alternatively, split the route into two or more days to complete.
One thing you'll need to know before starting is that segments of the route, such as the Lim Chu Kang stretch, have no PCNs so be prepared to go on the main road. Make sure you've got your bicycle mirrors attached and helmet on for safety!
P.S. It's also possible to walk the journey – read our article on walking the 150KM Round Island Route.
Difficulty: Advanced
Route (loop): Coney Island, Pasir Ris Park, Changi Beach, East Coast Park, Southern Ridges, West Coast Park, Jurong Lake Gardens, Lim Chu Kang, Sungei Buloh Wetland Reserve, Yishun, and back to Coney Island
---
Long-distance cycling routes to try this weekend
---
It'll be no surprise if many of us are feeling in a little bit of a rut this period, especially with P2HA on our radar. And that's only natural, with social distancing being the word of the year yet again. However, with that is also the chance for many of us to try picking up a new hobby, be it baking, 30-day workout routines or outdoor cycling.
For more cycling guides:
---
Cover image adapted from: Trip Advisor, TheSmartLocal, Run Different SG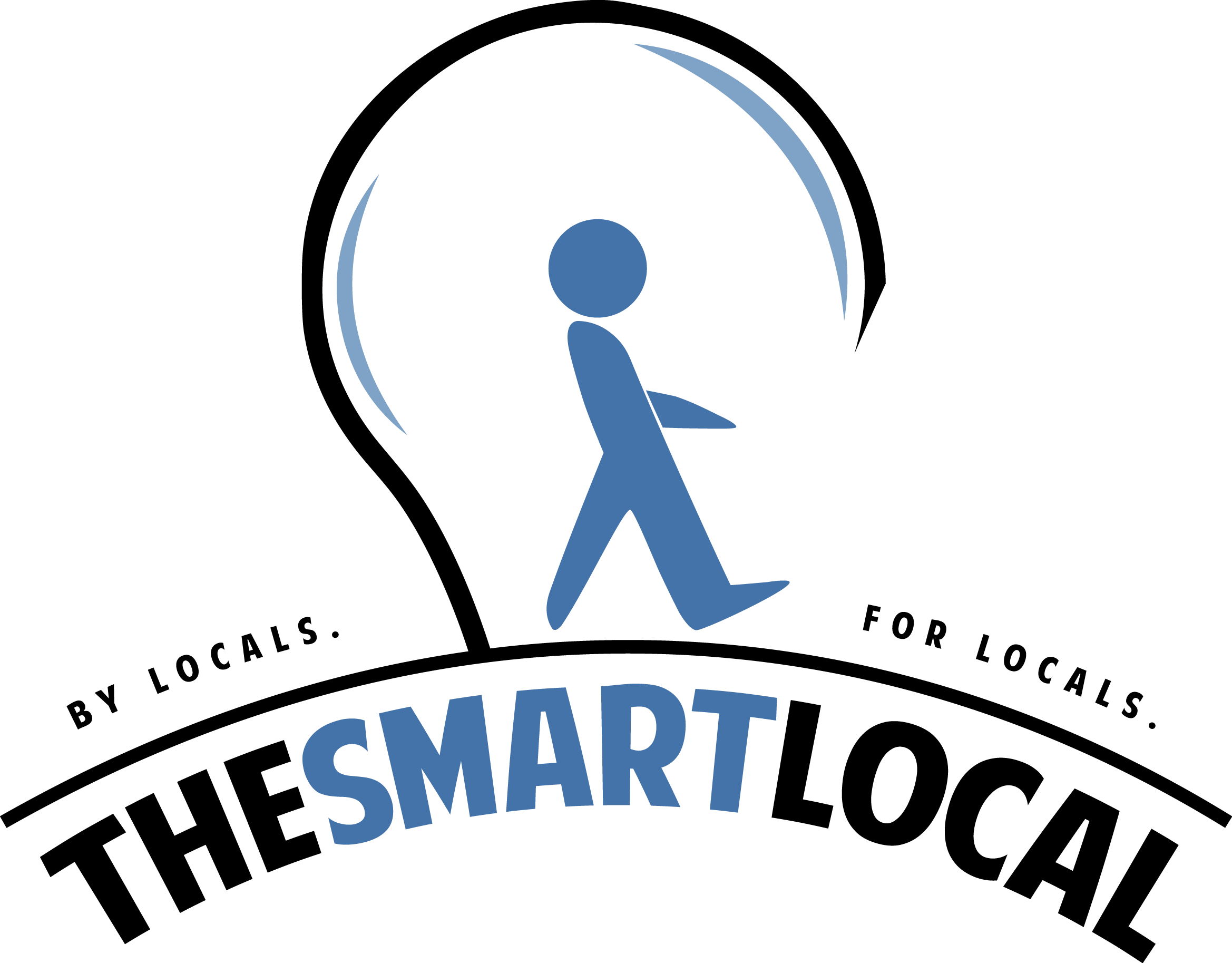 Drop us your email so you won't miss the latest news.