Unique cycling trails in Singapore
As kids, the typical class outing activity was cycling on rented bikes at East Coast Park – and later on, racing back to return the bikes on time. But thanks to bike-sharing across the island, we are no longer restricted to the usual parks with large crowds. We're now free to venture anywhere we want with no time limits, even the most ulu corners of Singapore.
For a change of scenery, take on an obscure cycling trail, and tick these hidden spots off your adventure checklist:
– Hougang –
1. Japanese Cemetery Park 
With an arch tunnel of endless pink blossoms, the Japanese Cemetery Park certainly looks like a scene out of Disney's Mulan. While we often associate cemeteries with eerie sightings and sombreness, this one has a lighter atmosphere thanks to the lively flora that add a touch of colour to the place. Unexpectedly located in the middle of a private housing estate in Kovan, the park is 15 minutes away from Kovan MRT on bike.
A now-defunct prayer hall built in 1986 
Address: 825B Chuan Hoe Ave, Singapore 549853
Opening hours: Mon – Sun: 8AM – 6.30PM
Telephone: 6468 0066
2. Kampong Lorong Buangkok 
Take a peek into Singapore's past at the last surviving kampong in our mainland. A stark contrast to the concrete jungle surrounding it, Kampong Lorong Buangkok is virtually untouched by Singapore's rapid urban development. Messy power lines still hang from above, and we even saw someone using one of those huge mobile phones from the 1980s!
You'd definitely want a bike to get around here – cars can't drive into the narrow alleys, and walking from one section to another might take you a while.
Getting there: The entrance is located at the intersection between Gerald Drive and the park connector. Walk straight and you'll enter the kampong.
– Stevens –
3. Hidden garden
While this isn't a kampong, the kampong spirit is still very much alive here, with residents coming together to tend to a community garden. As we walked through the garden and the path after it, we encountered many types of butterflies, along with unique bird species that you wouldn't typically find in housing estates.
Note: the path can't be found on Google Maps! 
Pictures of school excursions and news coverage of the garden.
Getting there: Take a right turn after Goldhill Avenue Playground and walk all the way straight till you see the garden.
4. Black and Whites of Malcolm Road 
Nestled in the forested area of Malcolm Road are black-and-whites have stood the test of time – many were used as detention cells and command posts during World War 2. The deeper you venture into the area, the more ridiculously huge the houses get. Some are even abandoned – if you're lucky you might be able to find one that you can enter, but be careful not to trespass!
Fun fact: This was part of the route Mas Selamat used when he escaped the former Whitley Detention Centre (now CPIB Corruption Reporting and Heritage Centre).
5. Hidden Pillbox at Chancery Lane 
A remnant of World War 2, this pillbox at Chancery Lane is speculated to have been built by the Japanese as a fort to protect a senior officer. Its semi-buried design is an indication of its ability to withstand aerial attacks. Now hidden behind shrubs and surrounded by private houses, this war relic has been left forgotten by most.
Getting there: You can find the pillbox in front of 42 Chancery Lane.
– Seletar –
6. Seletar Rocket Tower 
Take a ride through Upper Seletar Reservoir Park and stop by the Seletar Rocket Tower,  which you can climb up for breathtaking views of the reservoir and its surrounding greenery. Despite its futuristic-looking structure, the tower was actually built in the 1960s, when "Space-Age" architecture was all the range.
7. Instagram tree
Just a stone's throw from the Rocket Tower is a tree that might not look like much at first glance, but when put in front of the camera, transforms into a backdrop worthy of wedding shoots. If you didn't manage to get a shot at the famous Punggol instagram tree before it died, this one's a worthy replacement.
8. The Animal Resort 
Animal lovers will love hanging out at The Animal Resort, tucked away deep in Seletar Farmway 5, I felt as if I was transported 40 years back. There was no high rise buildings in the vicinity to remind me that I was in modern Singapore.
Expect to see lots of free-roaming animals like chicken, geese, and marabou stork. Other animals such as bunnies and guinea pigs are kept in enclosures, but you can try your hand at feeding them – bird feed goes at $1/pack, while carrots and hay for horses are $3 per portion.
Address: 81 Seletar West Farmway 5,
Singapore 798061
Opening hours: Mon: Closed | Tue – Sun: 10AM – 6PM
Telephone: 6482 1160
Facebook 
9. Hidden lake 
A must to stop and take a look – this hidden lake lies between Punggol Barat Island and Punggol Timor Island. With lush greenery and rocky banks, this lake could pass of as an Amazonian river, making you forget that you're really just in ulu Seletar.
Getting here: The lake can be found in between Punggol Barat Island and Punggol Timor Island along Seletar North Link.
– Bishan – 
10. Clock Playground 
We all know about Toa Payoh's Dragon Playground, but in Bishan lies its less famous cousin – the Clock Playground. Old-school playgrounds like these that were built in the 1970s and 1980s are slowly becoming extinct, so make sure you check this one out ASAP!
Getting there: The playground is located at 514C Bishan Street 13, in front of the bus interchange.
11. Merlion Statues
One of Singapore's most famous icons, the Merlion can be found all over postcards, souvenirs and even chocolates. But other than the one at Marina Bay, there is another pair of Merlions in the heartlands that even many locals don't know about.
They were almost removed a few years back because they aren't authorised by Singapore Tourism Board, but it looks like they're here to stay.
Getting There: The Merlions are located at the entrance to the carpark of Ang Mo Kio Ave 1 Block 216-222.
12. Quirky playground at Bishan-Ang Mo Kio Park 
Cycle to a much quieter and less well known part of Bishan-Ang Mo Kio Park and you'll discover a rather quirky playground, with structures that don't look like your typical neighborhood ones.
Instead of metal monkey bars, this playground has wooden structures like this for you to climb.
And if you're hungry from all the cycling, stop by Grub just around the corner for some lunch or ice cream.
No worries if you're a novice at bouldering, because this rock wall comes with ropes for you to cling on to.
Getting There: The playground is located at the Ponds Garden section of the Park, near Ang Mo Kio Ave 1.
Hidden places to explore on ofo bikes in Singapore  
You don't have to own a bike to explore these places for yourself – ofo has just launched the sale of their bike pass. Now only, their launch sale gives you 60 days of unlimited rides for just $1.50! that translates to a mere 2.5 cents a day!
Readily available all around Singapore and strikingly yellow, ofo bikes are hard to miss, so don't worry about not being able to find one. Whether you're looking for an adventure or just need to get home quickly, you can travel wherever and whenever you want with ofo, and without much of a cost too.
---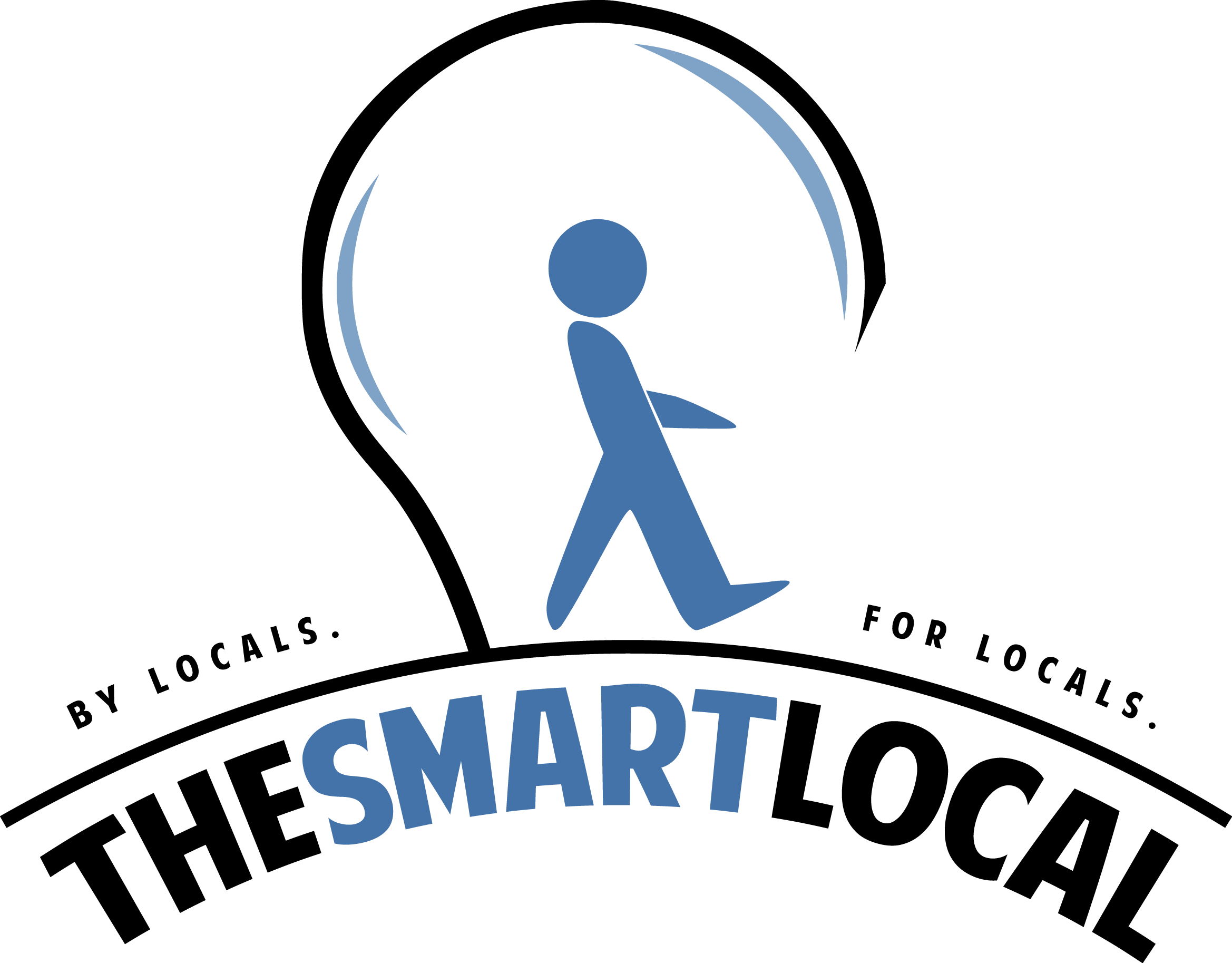 Drop us your email so you won't miss the latest news.