Pictures say a thousand words
---
Singapore may not have the four seasons or any of the seven wonders of the world, but there are some seriously Instagram-worthy places right here. You just have to know where to find them.
If you liked last year's edition, this year we've compiled even more incredible places for your next photo adventure. Armed with our new LUMIX GF7 camera, our TSL team @tippytoess and @chaverry spent the week traversing the island to bring you the best Instagram locations in town!
Be sure to check out the amazing giveaway at the end!
---
1. Lim Chu Kang Jetty
---
UPDATE: This place is no longer open to the public. Trespassers will be arrested.

This is possibly one of the oldest and most rickety jetties in Singapore and incredibly picturesque. Tucked away at the very end of Lim Chu Kang Road, it makes for a great insta-adventure! If you're not content just watching the world go by, hop on one of the little kelongs and fishing boats lying around.
Directions: Take bus 975 to Lim Chu Kang Ter, then walk to the very end of the road.
---
2. Gillman Barracks
---
This secret hipster hangout is home to art galleries. Appreciate art exhibitions and take your next Instagram picture in this little explored part of Singapore.
Nearest Bus Stop: Along Alexandra Road or Opposite Alexandra Point (Bus Stop Number 15059)
Available Buses: 51, 57, 61, 83, 97, 97e, 100, 166, 175, 408, 963 or 963E
Walking Directions from Bus Stop:
Turn left as you alight from the bus and walk along Alexandra Road.
Turn right into Malan Road.
---
3. Sports Hub
---
The newly-opened Singapore Sports Hub is a sea of red and white, great for vibrant pictures. Remember to bring your wide-angle lens along! There's also a colorful track that runs along the perimeter of the stadium.

Directions: You can't miss it – it's the huge dome right next to Stadium MRT station.
---
4. Punggol Waterway Tree
---
October 2015 Update: R.I.P Instagram tree. Lighting has not been kind to it, and it doesn't look like this anymore.
This is the most popular tree on Instagram. A favourite of wedding photographers, you probably know some couple friends who shot their pre-wedding pictures here. Here is us using the special jump shot mode on our lumix camera to capture this picture.
Directions: This tree is along Punggol Waterway, on the end of SAFRA construction site closer to Damai MRT station. Map here.
5. Chinese and Japanese Gardens

The Chinese and Japanese Gardens are well-loved for their expansive green lawns. The view of Jurong Lake in the background adds that extra touch, making it ideal for landscape photography. The twin pagodas by the waterside should be on everyone's Instagram bucket list!
Directions: Alight from Chinese Garden MRT station and follow the path all the way into the Chinese Garden. Turn right at the T-junction after crossing over the lake, and keep right until you reach the pagodas.
6. People's Park Complex

People's Park Complex is perfect for outfit shots – it has a large concrete carpark and a striking yellow facade. Most photos are taken against the building or next to a "To Lift Lobby" sign. It's delightfully retro, capturing a taste of the past in the midst of bustling, historic Chinatown.
Directions: It's right next to Chinatown MRT station, but you'll want to head to the carpark behind the building.
7. Raffles Marina Lighthouse
Yes, that's Malaysia in the background! The lighthouse is part of Raffles Marina, which means there are also expensive boats to photograph.
Directions: The lighthouse is within Raffles Marina. It's right at the end of the pier.
8. Railway Bridges

Sit down, lie down or pose looking off into the distance – you're safe from oncoming trains. It's rustic and feels like the countryside, but surprisingly accessible. And yes, it's in Singapore.
Directions: Good news – there are two bridges. One can be found near Rail Mall, the other near King Albert Park.
9. Helix Bridge

The Helix Bridge is just as its name suggests – an intricate structure with beautiful views of the Singapore waterfront. Head to the viewing platforms for stills of the Marina Bay area, but don't forget the bridge, which deserves some Instagram-love as well!
Directions: One end of the bridge leads to Marina Bay Sands, the other to somewhere near Marina Barrage. Map here.
10. IKEA
Disclaimer: The above picture is apparently in an unauthorised area as one of our fans were chased away.
IKEA is a 2-in-1 location – you can run errands and update your Instagram at the same time. With so many different showrooms, you're spoilt for choice. Pose outside in front of the iconic yellow and blue walls or put your best foot forward in the self-collection area.
Directions: IKEA Alexandra is opposite Anchorpoint bus stop. The nearest bus stop to IKEA Tampines is Aft TPE.
11. Library@Orchard

The new library@orchard was possibly the most-Instagrammed location of November 2014. To take a picture like this, look down when climbing the stairs from level 4 to level 3.
Directions: library@orchard, contrary to its name, is nearer to Somerset MRT. It's on the third and fourth levels of Orchard Gateway.
12. Henderson Waves
Henderson Waves is the ultimate lepak place. Laze around with your friends and enjoy the scenery. Just don't skateboard down the bridge. The last time I was there, I witnessed two falls in as many hours.
Directions: You can go directly to the Waves from Aft Telok Blangah Hts, but don't be lazy – it's an easy walk from VivoCity.
13. Orchard Gateway Bridge

Orchard Gateway is the most confusing shopping centre ever, but there's a cool new bridge that joins orchardgateway and orchardgateway@emerald. Walking along the bridge feels like you're walking in a futuristic bubble.
Directions: Alight from Somerset MRT. You can cross the road, go into Crate&Barrel and take the escalator up or head to the second floor of Orchard Gateway via Orchard Central.
14. CHIJMES

CHIJMES is otherworldly – spiral staircases, Gothic architecture and a magical main hall. Great for weddings, blogshops and of course, Instagram pictures.
Directions: CHIJMES is opposite Raffles City and a short distance from City Hall MRT station.
15. Marina Barrage

Another multipurpose location – you can celebrate your birthday, picnic with friends, run around the expansive rooftop lawn and take a funky picture or two.
Directions: You can take a bus to the Marina Barrage bus stop, or alight at Bayfront MRT station and walk through Gardens by the Bay.
16. National Museum of Singapore

For a whiter feed, look no further – colonial architecture aside, the many white walls of the National Museum are perfect for an #ootd #wiwt #fashion #photooftheday picture. Bold colours stand out against the white walls, or you could match the decor by going monochrome. Either way, you'll look #fabulous!
Directions: Bras Basah is the nearest MRT station to the National Museum of Singapore. Take a shortcut through SMU or walk along Queen Street and Stamford Road.
17. MCI Building

Rainbow cakes, rainbow ponies, rainbow unicorns – what about a picture of a rainbow building? The building currently houses MCI, but it used to be a police station. Either way, it's colourful, cheerful and makes you want to whip out your camera for a quick snap of its 927 shutters.
Directions: The nearest MRT station is Clarke Quay. Walk along Eu Tong Sen Street, cross Coleman Bridge and you're there!
18. Toa Payoh Dragon Playground

Treat yourself to a walk down memory lane at this playground. Popular during the 90s, there are only a few such left. A picture of a kid (or yourself) having fun among such vibrant surroundings is a welcome addition to any Instagram feed.
Directions: The Dragon Playground is along Toa Payoh Lorong 6. Alight from Opp Toa Payoh Stadium and walk in the opposite direction from the stadium and the swimming complex.
19. Buddha Tooth Relic Temple and Museum

Chinatown is vibrant, historic and a prime location for stunning photographs. The largest and most striking of all buildings is the Buddha Tooth Relic Temple, where you can find Tang dynasty-inspired architecture, Buddha's tooth relic and seriously photogenic backgrounds.

Directions: From Chinatown MRT station, walk down Pagoda Street, then turn right on South Bridge Road. The temple is on your right after the turn in to Ann Siang Hill.
20. Public Transport

The best photographers are the ones who see beauty in everything. They see colours and patterns that don't exist to the untrained eye. And there's nowhere more evident of that then in our humble transport system.
The next time you're on a train during rush hour, forget about playing Candy Crush. You might just be in an excellent position to take your next Instagram picture!
---
Most Instagrammable Places in Singapore
---

Beauty is all around us – you just have to look at Singapore differently. Have we inspired you? It's now your turn to grab your camera and some friends and go on an Instagram adventure.
And if you don't have a camera, we've got great news for you! Thanks to our friends at Panasonic Singapore, we're running an amazing giveaway for you to take part in!
---
Win a Lumix GF7 and Create New Memories!
---

Here's us at Raffles Marina Country Club.

Unless otherwise credited, all the pictures in this article were taken by us with the new LUMIX DMC-GF7, retailing at $699. It's an all-rounded compact camera that fits sleekly in your bag. It was convenient bringing it around Singapore on our Instagram adventures and its retro-design makes for a stylish companion.
It's perfect for recording your adventures – be it in Singapore or around the world. Be sure to check out the visuals taken with the camera from Christabel's latest trip to Taiwan.

The 180 degrees tilt screen makes selfies easy and the camera is packed with other goodies such as beauty features, face, buddy shutter and jump-shot mode.
Those interested in vlogging will also enjoy the HD-quality video recording feature, and how easily it can be uploaded on Youtube. Lastly, their "No Password" Wi-Fi connectivity lets you speedily transfer your photos to your phone and share them with friends instantaneously. It's easy to share your adventures with the Instagram world in real time!
And it's now time to win your very own LUMIX DMC-GF7 retailing at $699! We have not just one, but three cameras up for grabs!
---
How to Win Your Very Own Lumix GF7! [Promotion has ended]
---
We're giving away THREE LUMIX GF7 cameras thanks to @Panasonic Singapore! Here are the two simple steps to win:
Like and share this Facebook post by 2nd June 2015.
Comment below that same Facebook post, naming a key function of the new Panasonic LUMIX GF7 camera.
That's it! It is THAT EASY! There are THREE cameras up for grabs!
So head over to this Facebook post right away for your chance to win!
Good luck everyone!
Also check out:
---
This post was brought to you by Panasonic Singapore.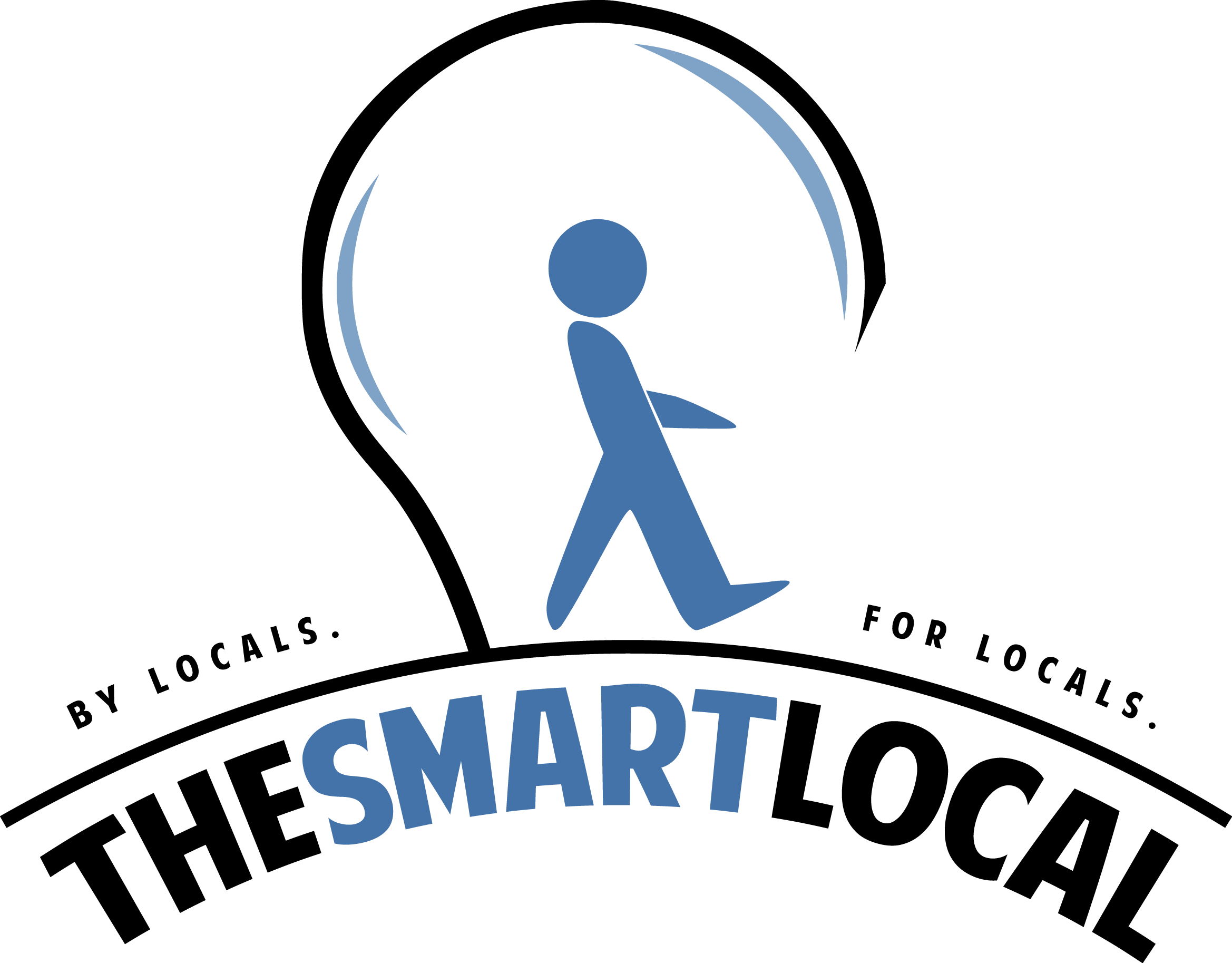 Drop us your email so you won't miss the latest news.