Melbourne's hidden rooftop bar scene
If Melbourne was a cake (bear with me) it would have tonnes of layers. We have gardens, we have stadiums, we have coffee and black clothing and music. Those are some great layers, but the icing? The very top? That would have to be the rooftop scene.
You'll need more than one great rooftop to impress your friends with, right? So here's ten.
1. Curtin House
Also known as the Granddaddy of the CBD rooftop scene, this bar is one of the most stylin' bars with a view. A damn fine view.
Walled in by skyscrapers, Rooftop Bar is a little slice of paradise, with cool beats, even cooler food (burgers and fries, anyone?) and also doubles as a cinema in the summer! With faux lawn, tonnes of seating and heaters to combat the frosty Melbourne unpredictability, this place is a haven of people-watching. You've got city workers having an after-work debrief, hipsters from Fitzroy discussing tie-dye, uni students with their backpacks…it's an eclectic, beautiful mix.
Located in the six-storied Curtin House (which includes acclaimed Thai restaurant Cookie, a bookstore and even a music venue-everything you could want!), the rooftop is a place to have a chat, have a drink and hi-five yourself for hanging out at one of Melbourne's coolest venues.
Address: 252 Swanston Street, Victoria 3000 (between Little Bourke and Lonsdale Street)
2. Madame Brussels
Not only is this place one of the quirkiest spots in town with lawn-tennis attire for the staff and plenty of pastels and gloriously elegant food (smoked trout dip, for example), it also has the craziest backstory regarding Melbourne's first brothel owner of the same name. So while you are in a place that resembles the inside of Katy Perry's mind, you can also be safe in the knowledge that you will be finding out (in a roundabout way, I suppose) more about the history of this fine city.
Entry is through an unassuming doorway, but when you finally reach the rooftop, the beauty of this place — gorgeous white metal tables, grass, flamingo-pink décor — will blow your mind. Particularly recommend this one for people with a love of all things dainty — would be perfect for a hen's night!
Address: 3, 59 Bourke Street, Melbourne VIC 3000)
3. Siglo
We all like a bit of mystery, and there is nothing like the anticipation while climbing the unmarked door and staircase that leads to renowned Melbourne institution Siglo.
Riddle me this; have you ever been at an upmarket, elegant venue, looked around and thought, 'man, this place is great but what I really want is some party pies'? Look no further, seriously. Siglo is an incredible mix of these incredible contradictions — both sophisticated and relaxed with chic seating and umbrellas yet facing the stately façade of Parliament. You'll see highbrow patrons in formal attire but also couples on a casual date. There is a sense of the exotic reflected in the menu with foie gras on offer, but while it does feel like you are amongst the clouds with the spectacular view, you can come right back down to Australian soil with the sausage rolls.
Address: 2/161 Spring Street, Melbourne VIC 3000
4. The Deck
Ah, The Deck. Located on a busy city corner of Flinders and King, this is a great spot for reflection as you watch the masses of people below bustle around going about their lives while you drain a glass and relax on one of the nicest rooftops in the city.
The décor of this place is what puts it on this list — it is modern with wooden benches and lime-green accessories, and also easy to negotiate (because how often have you had to ask people to move their chairs out so you can squeeze by? TOO OFTEN) and the vibes here are so beautifully chill you nearly pass out. This one would be great for after the footy or if you've got a mixed group of gals and guys — the gals will love the chic setting and the boys can go downstairs into the Waterside Hotel and have a gawk at the footy displayed on flatscreens with couches galore. Truly the best of both worlds.
Address: 508 Flinders St Melbourne VIC 3000
5. Cabinet Bar and Balcony
While technically a balcony, this one needs to be mentioned because it is a) incredibly located, b) wonderfully staffed and c) has RAD food. It is pretty much encapsulated by the phrase (that I may/may not have just made up) "the place to go when you can't get to Europe" because the interior is quaint and ornate, with beautiful frames lining the stairway and gilded mirrors for that sneaky selfie to prove to everyone that you know the greatest hideouts in Melbourne.
The balcony overlooks Swanston Street, and is the prime location for observing the movements of our great city. And the food is so great — $10 flatbreads on a Wednesday?! Yes please!
I love the cabinet dips, served with both bread and celery and carrot sticks before a big night out- just the sustaining snack you need to fuel a night on the town, but they also have filling, shared meals that remind you of mum and warm you right up. Don't forget heartwarming — the staff are so welcoming, and make this hotspot a fantastic haunt for you and your pals.
Address: 11 Rainbow Alley, Melbourne VIC 3000
6. The Emerald Peacock
The sister of the Red Hummingbird, this one is in contrast to the more chilled vibes that we were getting from the earlier mentioned bars. This place is overwhelmingly beautiful, and your jaw will drop (mine is still on the ground) after you walk in and see the massive chandelier indoors. This is definitely a place to see and be seen — think 'place to take boss to for after work drinks' because it would knock the socks off anyone.
The greenery that is out on the roof and the polished wood finish on the benches make it not only a stunning place, but somewhere you can wear a nice dress and heels to and not feel overdressed at all. After all, every peacock should show off their feathers from time to time.
Address: 233 Lonsdale Street, Melbourne VIC 3000
7. Campari House
This hidden treasure is found in Hardware Lane, a place that is still rarely explored. This is one of those 'you have to know about it' wonders that somehow still retains it anonymity in our city. Campari House Rooftop is small but lovely, with a huge bar and great groovy and sturdy stools, so if the world starts spinning after a few sunken bevs, you will be secure in the knowledge you won't be ending up on the faux grass that gives this place a friendly, local feel.
Address: 23-25 Hardware Ln, Melbourne VIC 3000
8. Transit Rooftop Bar
Topping the amazingly central Transport Hotel in Federation Square, this gem of a bar is captivating; polished wood, comfy wicker chairs and dim-lighting creating a comfortable atmosphere. But nothing will prepare you for stepping outside, where you are smack-bang amidst the glorious lights of Melbourne. Surrounded by the Arts Centre, Southbank, and the glowing reflections on the Yarra, this view is truly like no other — it feels like you are up among the stars.
Tunes are covered with some smokey jazz, drinks are covered with some incredibly named cocktails (named after jazz musicians! Very suave), and the desire for some dancing, cultured conversation and supper are all ticked off the list in this cosy but lively venue.
Sorry, did I mention the view?
Address: 23-25 Hardware Ln, Melbourne VIC 3000
9. Captain Baxter
For a nice out-of-the-city literal seachange, there is no place like St Kilda on a lazy Sunday afternoon and Captain Baxter truly is the ahead of the pack with the rooftop overlooking the ocean. Take your SO here for hours of kickin' back in comfy deckchairs and the gentle wash of waves and the occasional clink of a glass, and the best part is that you won't have to mortgage anything to purchase all of the available fare on display.
I love the banana caramel parfait with espresso cream, hot damn ($13). Great for couples, it is also a fantastic place to meet a pal, and then go for a stroll pretty much anywhere in St Kilda to enjoy the fresh tang of sea air to rejuvenate for that Monday return to reality.
Address: 10-18 Jacka Boulevard, St Kilda VIC 3182
10. Tuscan Bar
Have you ever wanted to impress someone by nearly taking them to Italy? I totally have your back on this one.
Tuscan Bar is très European, and the Rooftop is absolutely no exception to this. There are murals and vines and lampposts that are able to transport you to a different place but it is really the menu that is stealing the show. Pizza on a roof in a place that looks like Roma? Yes please.
For starters, the arancini (at a tidy $12, who can say no?), then gather your stomachs for a pizza overload- honourable mention to the 'Tuscan Star', which is described as 'a unique way to try five different bites of chef's selection of each pizza.' Then, finish off what has been a night of culture with some well-deserved 'dolce' — the Nutella Calzone takes the cake (sorry for the dessert pun).
Address: 79 Bourke Street, Melbourne VIC 3000
Chill out on one of Melbourne's rooftops today!
Head to one of these Melbourne rooftop bars for your chill out sessions today!
Have we missed out on any of your favourite rooftop bars? Let us know in the comments section below!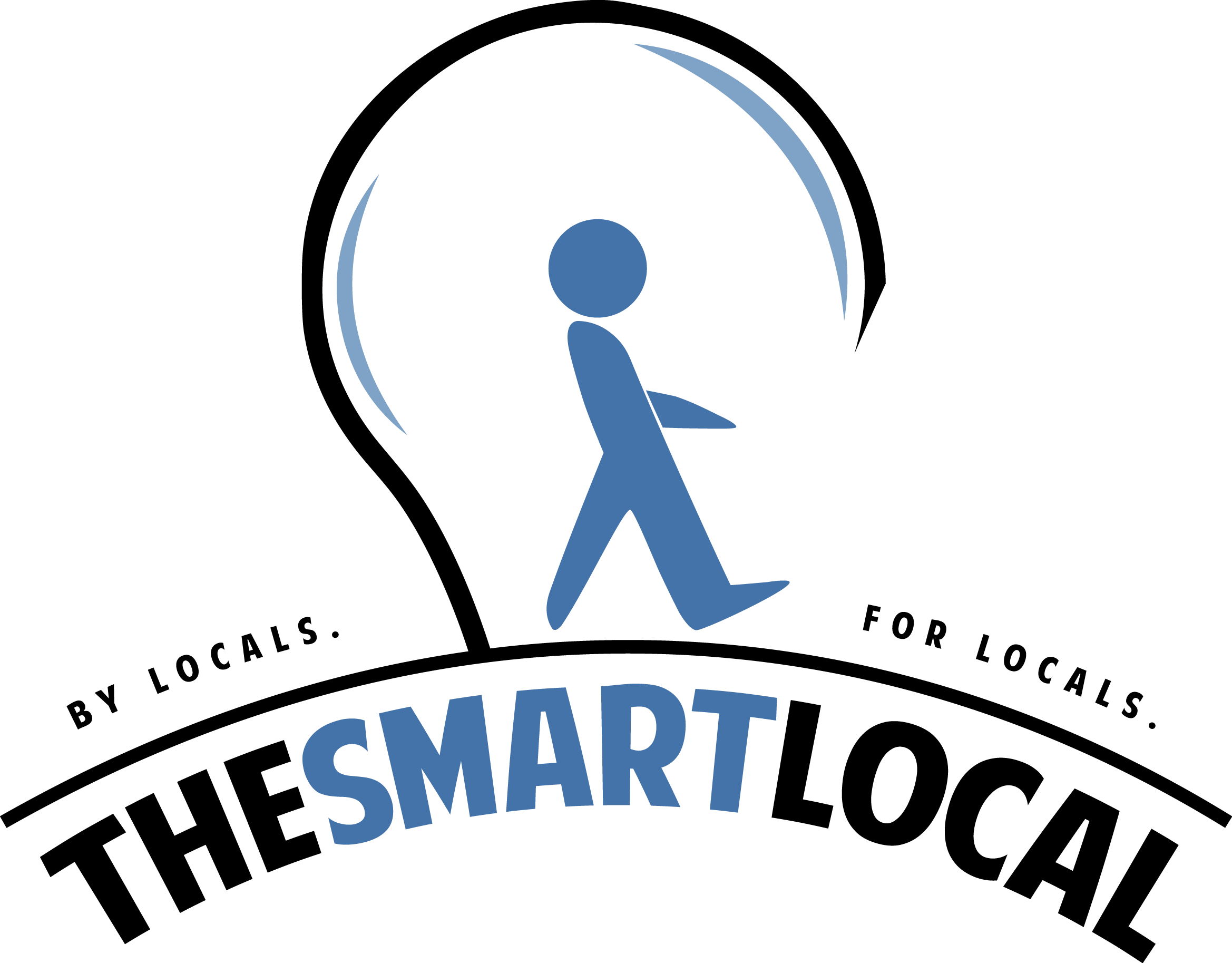 Drop us your email so you won't miss the latest news.