The Best Views of Singapore 
With skyscrapers towering over us as we go about our everyday lives, it's easy to forget that our country is a beautiful sight to behold – all that's needed is a little elevation!
With a change in your point of view, you'll realise that there's so much to be proud in our tiny garden city. The futuristic buildings, the glistening monumental structures, the never-ending stream of vehicle headlights meandering through snake-like streets, and numerous vessels bobbing along the calm waters of the sea – it's a feast for the eyes!
Here is a list of 10 places in Singapore where you can get the best views from up high. From chill rooftop bars with grand views of the city skyline to beach towers facing the vast ocean, there are many places to get that perfect view of Singapore!
1. 1-Altitude @ 1 Raffles Place
1-Altitude occupies the top 3 floors of 1 Raffles Place, the second tallest building in Singapore at 277.75m. Altimate is a premium club and lounge located on the 61st floor, Stellar is a fine-dining restaurant located on the 62nd floor, and 1-Altitude Gallery and Bar is located on the rooftop.
I celebrated my birthday here with my family, and the view from the rooftop bar is the best of the city I have ever taken in. You get a breathtaking 360-degree view of Singapore, from the Marina Bay area to as far as your naked eye can see. From a point so high, you might even be able to spot Malaysia!
Address: 1 Raffles Place Singapore 048616
Opening Hours: Mon -Thu 6pm – 2am | Fri, Sat & Eve of Public Holiday 6pm – 4am | Sun 6pm – 1am
2. The Pinnacle @ Duxton
The Pinnacle @ Duxton is one of Singapore's most iconic residential complexes towering the skyline of Tanjong Pagar. There's a 26th storey skybridge housing a gym, playground, community plaza and jogging track that's reserved for residents' private use, but the 50th storey skypark is open to the public.
From the 50th floor, you can take in stellar views of the vibrant Chinatown area and the rest of the glistening city. Only 1,000 people are allowed on the skybridge at any time, so be prepared to wait during peak periods!
Address: 1 Cantonment Rd, Pinnacle@Duxton 50/L, Singapore 080001
Opening Hours: 9am – 9pm
Price: $5/person
3. LeVeL33 @ Marina Bay Financial Centre
LeVeL33 overlooks the stunning Marina Bay area, where you'll have a front and centre seat to the colourful laser and fountain shows by the bay. Take in the majestic sights of neon lasers piercing the night sky, metallic skyscrapers reflecting a spectrum of colours, and oriental river boats float lazily along the Singapore River.
You'll also get unparalleled views of firework displays from the floating platform, so it's no wonder that this place is filled to the brim during celebratory occasions such as National Day. Be sure to make reservations in advance if you're planning on giving your eyes a treat!
Address: #33-01 Marina Bay Financial Centre Tower 1, 8 Marina Blvd., Singapore, 018981 Singapore
Opening Hours: Mon – Thu 11.30am – 12am | Fri 11.30pm – 2am | Sat 10am – 2am | Sun 12pm – 12am
4. Sentosa Cable Car Ride
As a kid, a ride on the cable car to Sentosa used to excite me to no end. It's been ages since my last ride, but the memory of the view remains etched in my mind – the saturated greens, the vast open ocean harbouring countless vessels, and the iconic merlion grandly emerging from the canopies.
Today, a cable car ride to Sentosa is more colourful and happening than it was 10 years ago. You'll have an aerial view of all the excitement that's going on at RWS! It's a bit pricey, but the view and the thrill of being suspended high in the air by a single cord is worth it.
Ticketing Counters: Mount Faber, HarbourFront Tower 2, Singapore Cruise Center @ HarbourFront Center, Sentosa Island (Imbiah Lookout)
Opening Hours: 8.45am – 10pm
Prices:
Cable Car Sky Pass (Mount Faber Line + Sentosa Line): $33 Adult, $22 Child (3-12 years)
Mount Faber Line: $29 Adult, $18 Child (3-12 years)
*Free Admission for Children under 3 years
5. ION Sky
At the very top of Ion is this sleek, modern space providing panoramic views of our bustling town and renowned shopping district.
ION Sky is located on levels 55 and 56 at 218m. It's way above any other building in the area so you can be sure there's nothing blocking the pretty view. There's even a Salt Grill & Sky Bar, where you can enjoy sumptuous bites as you take in the sights.
Address: 2 Orchard Turn, Level 56, 238801
Opening Hours: 3pm – 6pm Daily
Price: Free
6. Palawan Beach Towers
With so many points offering great views of the city, here's finally one that rewards your eyes with a pretty view of the beach and the ocean.
Most of us wouldn't think much of Sentosa's beaches, but the view from the top of the Palwan beach towers is still quite satisfying. From above, the sea water glistens in the sun and almost looks emerald. If you're tired of the usual cityscapes, a climb up this tower may transport you to Hawaii for a brief blissful moment.
Address: Palawan Beach, Sentosa Island
Price: Free
7. Lantern Bar @ The Fullerton Bay Hotel
This rooftop bar may not have the highest elevation, but you still get a gorgeous view of the Marina Bay waterfront.
This rooftop bar is chic – perfect for a night out with the girls! Have a sip of wine as you kick back and relax in the comfortably cushioned rattan sofas, and take in the view of the glitzy city by night.
Address: 80 Collyer Quay, Singapore 049326
Opening Hours: Sun – Thurs 8am – 1am | Fri, Sat & Public Holidays 8am – 2am
8. MBS SkyPark
This is the most iconic place to get a great view of the city.
One of the best things about the MBS Skypark is that you get to enjoy the view as you have a soak in the Tumblr-famous infinity pool. You can also head over to the observation deck to marvel at the stunning sights beneath.
Book a trip to Marina Bay Sands Skypark Observation Deck.
Address: SkyPark, Marina Bay Sands Hotel, 10 Bayfront Avenue, 018956
Opening Hours: Mon – Thurs 9.30am – 10pm | Fri – Sun 9.30am – 11pm
Price: $23 Adults, $20 Senior Citizens (65 years and above), $17 Child (2-12 years), Free Admission for Children under 2 years
9. Equinox Restaurant @ Swissotel The Stamford
I've only dined here once, but I'll never forget admiring the gorgeous view through these massive glass windows. Equinox Restaurant specialises in Modern European cuisine, and you almost feel like you're dining precariously on the edge of the 73-storey Swissotel The Stamford.
Address: 2 Stamford Road, Singapore 178882
Opening Hours: You can check out the different timings for buffet lunch, brunch, a la carte lunch and dinner on their website
10. SuperTree by IndoChine
This is one of Singapore's most unique dining spots. Enjoy your dinner in style at the very top of a gigantic SuperTree, while feasting your eyes on the stellar view of Singapore city come nightfall.
Muster your courage to take a peek over the couch's edge, and you'll be able to appreciate the view of nature's luxuriant greens beneath you and the surrounding SuperTrees illuminated by tiny crystal lights.
Address: Gardens by the Bay, 18 Marina Gardens Drive, Singapore 018953
Opening Hours: 10am – 1am
Price: $18 entrance fee to the rooftop bar includes a complimentary drink
Get Your Head in the Clouds
There are so many places in Singapore where you can enjoy breathtaking views, and this list just covers 10 of them. All you have to do is get out there and scale some heights to find some of Singapore's best lookout points.
If we've missed any of your local favourite lookout points, do let us know in the comments below!
I can read minds. You will also like:
A portion of this content may contain referral links to products. Our opinions remain our own.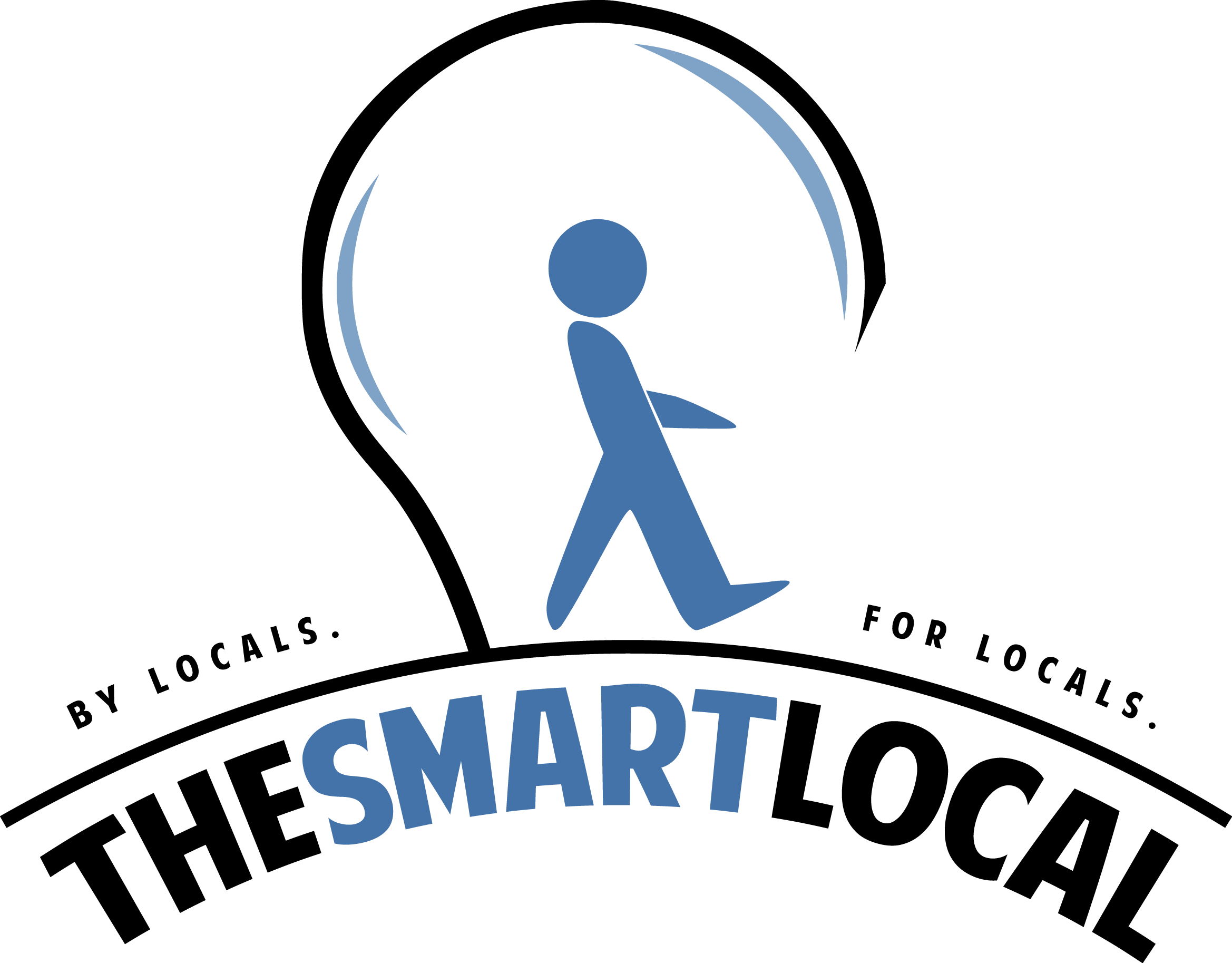 Drop us your email so you won't miss the latest news.