Things To Do In Singapore
"Singapore is so boring! There is nothing to do!" Ask the average local for what to do in Singapore and you may get that reaction. That there isn't much to do in Singapore besides shopping, eating and watching movies. This list will prove them wrong.
As a travel publisher, our job involves us travelling the world, promoting foreign lands to Singaporeans. We've learnt a lot from our travels and seen some of the most beautiful sights in the world. But our biggest takeaway was realising what we have right back at home. There was nowhere on earth like it. From the amazing food to the endless entertainment options, Singapore ranks among the very top of our "Cities to visit in your life" list. Our unique jobs have also lets us thoroughly explore a side of Singapore that most have not seen. And that is why we've decided to come up with a bucket list of 52 things to do in Singapore before you die.
We've considered over a thousand activities based on our personal experiences and the over 22,000 Singapore reviews in our TSL database. And we've ended up with this final list of 52 things to do. 52 so that you'll have a different adventure every week of the year. 52 so that its an exhaustive enough list to occupy anyone's time for a while.
52 Things to do in Singapore before you die
This list is catered to locals and has an emphasis on the lesser known activities, but we also mention some of the popular mainstream things to do. But what all of them have in common is being a great way to spend your time. Bookmark this list, share it with your friends and shove it in the face of the next person who complains that Singapore is boring. For foreigners visiting Singaporea for the first time, you'll really want to read this list instead – 50 things every first visitor to Singapore must do, eat and eee.
I am happy to call Singapore home and even happier that there is so much to do right here in our own country. I hope no one will complain that Singapore is boring again. Here's our bucket list of the 52 things to do in Singapore before you die. But first, a video we made going around these places!
Type: Recreation / Fitness / Team Bonding
MacRitchie Reservoir Park is known for two things. For being a beautiful reserve and for being very hard to walk to.
Most Singaporeans don't even know of the Tree Top Walk's existence. The Tree Top Walk is a free-standing suspension bridge that connects the two highest points in MacRitchie. It's open from 9am to 5pm daily and will give you a lovely view of the wildlife and different layers of the forest canopy. It also makes for good mosquito feeding sessions. So bring along your insect repellent, water and be sure to check the weather first.
It does take some time getting to and so it's not for everyone. The fastest way to get here is from the carpark at Venus Drive. The distance from the carpark to the Tree Top Walk is about 2.5 km or a 45 mins to 1 hr walk. This makes the total round trip about 4 hours and 7 km long.
I think its a fantastic way to spend a Sunday morning with loved ones or a group of friends. Checking out the natural beauty along the way while engaging in a healthy recreational activity before finally rewarding yourself with that #instaperfect moment.
Read more
TSL MacRitchie reviews.
#2 Go Stand up Paddling!


|

Price: $30+ / hour
Address: Varies
Pictures from rachelcharis.com
Type: Recreation / Fitness / Family
The Singapore sea is known for its non-existent waves. The good thing about that is these still waters make us one of the best countries to do Stand Up Paddling (SUP) in. It's an activity suitable for all ages – Rachel here who runs her own SUP business was SUPPING even while she was pregnant! It's a fun activity for family and kids and even dogs. I am not kidding, check out her page! She rents out her SUP boards at $60 for 2 hours.
And for the more macho people reading this and going "meh", you will be happy to know Olympian athletes use SUP for their muscle and balance training. Looking at her pictures makes me wanna go SUPing all over to the Merlion park where I will be like SUP??!? to all the tourists. They won't get the joke, (not their fault, its lame) then there will be an awkward silence before they whip out their phones and start taking pictures.
Another website I found that offers SUP is Mana Mana Beach Club at East Coast Park. They also offer Windsurfing, Kayaking, dinghies and catamarans. I do not know what those last two things are.
#3 Visit Farmart Centre


|

Price: Free
Address: 67 Sungei Tengah Rd S699008
Chloe happily feeding what I think is an African Grey Parrot.

Type: Family / Nature / Educational
Farmart is like the last bastion of hope for the farming community in Singapore. It offers a complete getaway from the city and an insight into a time where life was much simpler. The lives of a simple farming kampong community.
Being located in Kranji, its not exactly easy to get to. But they have a shuttle bus from Lot 1 Shopping Mall along Chua Chu Kang Avenue 4 and if you're driving here are the full directions.
Over here you get to buy farm produce for cheap and also exotic goods like crocodile meat that the farmers sell. Your children will love it for the aquariums, bird shows, prawning sessions and feeding of rabbits and goats. Its a fun educational and interactive experience that your children will thank you for.
The way the farmers behaved left a lasting impression on me. Especially the farmer who handled the birds. He was kind to visitors, offering them the chance to feed his birds and making them perform tricks to entertain the crowd. He treated his birds with love and care and rewarded them accordingly. It just made me feel that when life was much simpler, people were much kinder to each other too. I got this vibe from a lot of the farmers in farmart.
#4 Watch a Stand Up Comedy


|

Price: Adults: $10 | Students $6
Address: 20 Upper Circular Rd, S058416
Type: Night Entertainment
Yes, we have a stand up community right here in Singapore. Happening every Tuesday at Home Club, entrance is a small fee of $10 which even comes with one free drink! That sounds like a great deal to me. You can find out more about them on their facebook page.
It's also notable to mention that Home Club was singled out as one of the best clubs in Singapore by our resident nightlife photographer Malcolm Baey, in his Ultimate Singapore nightlife guide – something people who enjoy clubbing should really check out.
#5 Chill at Quayside Isle


|

Price: Free
Address: 31 Ocean Way, Sentosa Cove, S098375
Type: Enclave
Quayside Isle is an ultra rich neighbourhood that looks more like it belongs on a promiscuous American TV show than in Singapore. You have upmarket hip restaurants, an awesome harbour and a jogging track full of golden retrievers. You instantly get this out of Singapore feeling, maybe because everyone here is an expatriate or the girlfriend of one.
The only draw back is how its a pain to get to if you don't drive. So most Singaporeans don't know about it. If you make the trip here, I recommend doing it during W Singapore's pool party so you have access to what I feel is the best swimming pool in Singapore. It's held on the first Sunday of every month.
Admission for that is $35 NETT and it comes with a free drink. You can read more about our W Singapore Staycation, which is hands down one of the best staycation options in Singapore. Here's a short clip that I filmed during our stay at W Singapore which features quite a bit of Quayside Isle at the end.
#6 Go on a Singapore Walk


|

Price: $35-65. Children: $15-30
Address: Varies
Type: Educational
The Singapore Walks offers really unique heritage tour services that even locals will adore. This review by TSL member eny_sayuri explains it best.
"Having not been very satisfied with my first tour to Kampong Glam back in primary school, I wasn't quite expecting much from this tour experience. However, I was soon proven wrong – unlike typical tours which tend to be a mere show-and-tell of facts and figures, this tour unfolded like a story for me and left me having a closer personal connection with the place.
Like a seasoned storyteller, our young and bubbly tour guide brought us into a whole new world, from the start of our journey at Bugis MRT right till the end, reliving the old tales of the Tungkus and experiencing the cultural rituals of the ethnic enclave. It was a side of Singapore I had never experienced before!"
Read more
TSL Singapore Walk reviews.
#7 Volunteer for something you believe in


|

Price:

Free
Address: Varies
Type: Soul Food
This picture above was taken by our resident family blogger Jensen, with the HanoiKids when he was in Hanoi. They are a unique volunteer service run by students who take visitors around their city. I guess they enjoy meeting more people and they use it as an opportunity to improve their English. The point here is there are actually many fun things you can volunteer for that may be part of your interests. Also, think Karma points!
A unique opportunity in Singapore is reading out stories to kids at the National Library, which may help volunteers wanting to improve their public speaking while at the same time giving back to the community. Those wanting to work with kids can consider Melrose Home or the Children's Society.
For the more traditional volunteering, there is really a never ending list. Animal lovers will take pride in volunteering at the SPCA or Action For Singapore Dogs. Those with a passion for helping the elderly can do so via touch home care that provides nursing and "Meals-on Wheels" to elderly Singaporeans who live alone.
On an ending note, I just want to add that I have the greatest respect for people who volunteer unconditionally. It's a remarkable trait to develop, committing your time to carry out a selfless act without expecting a single thing in return. It will give you a perspective of life you've never had before.
And you may bring this cultivated trait to other areas in your life and your relationships with people. You start doing things because you want to without expecting anything in return. It will be liberating.
#8 Go for a high tea jamming session


|

Price: $48
Address: Mandarin Gallery, #04-14/15 S238867
Type: Entertainment / Art / Dating
I came across this video while stalking Tosh's youtube channel. Creepy I know. I'm not even a girl.
It looks like a unique activity to do, spending quality time with someone you care about. You're likely to discover a side of your partner you've never seen before and you get to take your masterpieces home.
For those who aren't going to watch the video, the place is called ARTEASTIQ and its kinda an art studio + tea 3 hour session where you just spend the afternoon chilling out on art and tea and having fun.
Read more
TSL Arteastiq reviews.
#9 Find your Forest Adventure


|

Price: $42 – 44
Address: Bedok Reservoir. Directions.
Nicole pictured above: "I felt like a squirrel but with no nut gathering ability."
Type: Fitness / Sport / Bonding
This is one of the most underrated activities in Singapore of all time. You've probably never even heard of it. Forest Adventure is a challenging obstacle course with lots of climbing, zip lines and even an insane "Tarzan Jump" free fall at the very end. Yes, all 5 of us ended up doing it!
They have a brilliantly devised safety system making it the experience very secure. Still, when you're that high up in the tree tops you're going to think twice before launching yourself off the platform over a 200 metre long zip line.
I think this is a fantastic place to have a date or as a bonding session with friends or corporate teams. Our TSL team loved this place to bits and it was one of our most memorable team experiences.
Read more
TSL Forest Adventure reviews.
#10 Go "Surfing Singapore" at Wavehouse


|

Price: $40 / 1 hour
Address: 36 Siloso Beach Walk, 099007
Type: Sport / Thrill
Of all the attractions in Sentosa, Wavehouse has to be the coolest. And I'm always posting this instagram of Nicole because its so damn funny. You can even hear her friend's evil laugh at the end.
Wavehouse is home to a wave simulator that can mimic up to a 10-foot wave when its setting is cranked up to 11. I always see tons of expats enjoying themselves here but not many Singaporeans. I hope this changes because its a ton of fun.
Apart from their wave simulator they also have a pool, restaurant, surf shop and bar making them one of the best hangout places on Sentosa's Siloso beach.
Read more
TSL Wavehouse reviews.
#11 Cafe Hop at Tiong Bahru


|

Price: Varies
Address: Yong Siak Street
Type: Enclave / Chillout
Over the last 2 years, Tiong Bahru has suddenly became the place all the cool people go to. Legend has it that it all started with the opening of a quirky bookstore and an artsy cafe – Books Actually and 40 hands coffee. And the rest as they say, was hipster history.
If there is such a thing as a cafe hopping trail, then here's the best place in Singapore to do it. Spend the afternoon finishing a good book or just hanging out with your buddies while exploring some of the best coffee places in Singapore.
We may come up with a more thorough guide to Tiong Bahru in the future, but for now we already have quite a good one with all the popular cafes mapped out. You can take a look at it under our recent Wangz staycation post.
Read more
TSL Tiong Bahru reviews.
#12 Visit the Legendary Singapore Zoo


|

Price: Adult: $22 Child: $14
Address: 80 Mandai Lake Road S729826
Picture Credit: chensiyuan. You and me are nothing but mammals so lets …

Type: Family / Dating / Educational
I am very proud of the WRS parks in Singapore. And the Singapore Zoo is the best of them all. Tickets are priced at just $22 for an adult and $29 if you buy a park hopper which gives you 2 park admissions.
If you've only ever been here on a school excursion back when you were a kid, its time you pay the zoo another visit. It's fun for people of all ages, kids will especially love the interaction and feeding of the animals and they put on amazing shows.
As for myself, till this day I can still remember having one of the best dates of my life here. Couples looking for more ideas on things to do may want to check our our list of most romantic places in Singapore.
Read more
TSL Singapore Zoo reviews.
#13 Fly a kite at Marina Barrage


|

Price: Free
Address: 8 Marina Gardens Drive S018951
Type: Family / Recreational / Dating
The Marina Barrage serves as a reservoir but really everyone goes there to just chill on the giant sprawling greenery at the top of the building. The picture above was taken by Jensen who loves bringing his family to visit because of the inspiring infrastructure and engineering feats present here.
I say bring some kites, a mat and a picnic basket and you're all set for a perfect family day out just chilling and with each other. There isn't any food nearby nor is there much else to do here but I think that's part of the beauty of it.
Read more
TSL Marina Barrage reviews.
#14 Visit a Public Swimming Complex


|

Price: Adult $1.50 Children: $0.80
Address: Varies
Type: Family / Recreational / Friends
My mom shudders when I tell her I go swimming at a public pool. So does my wife. This is something I just don't get because I love going to public swimming pools. I think the government has done a fantastic job of making swimming affordable to everyone and no you are not going to catch gonorrhea.
I also think most people do not know how remarkable some of these swimming complexes in Singapore are. Of notable mention is the one at Jurong East which has a lazy pool, wave pool and heaps of slides. There is also a new one in Sengkang (pictured above) which is basically like a mini wild wild wet with a jacuzzi and indoor swimming pool.
It blows my mind that more people do not use these pools much. I always see them relatively empty, which makes coming here an even better deal. With an entrance fee of just $1.50 it just goes to show that sometimes it doesn't cost much to have a good time in Singapore.
Read more
TSL Sengkang Swimming Complex and Jurong East Swimming Complex reviews.
#15 Go cycling in Pulau Ubin


|

Price: $10
Address: 1 Pulau Ubin S000701
Type: Friends / Recreational / Fitness / Nature
Pulau Ubin is a little island at the East of Singapore which remains largely undeveloped to this day. There is a small population on the island and its one of the very last places you can see a kampong community. The first time I was here was on my Scout CCA trip during my secondary school days and we were drinking water straight from the wells with some dissolving bacteria disinfectant pills.
With the always fun one way bum-boat rides to the island being $2.50 and all day bicycle rental going for just $5, you can get an entire day of fun cycling around Pulau Ubin for just $10. Bring lots of sunblock and insect repellent though.
For those who have never been here, please make it your next stop. Go try one of the famous Nasi Lemaks at Changi Village before heading off to the pier. Here is a video I made that gives you directions.
If you're into nature you can try cycling a good 30 mins to Chek Jawa at the end of the island. It is home to one of the most phenomenal eco-systems in Singapore. They also have camping spots across the island for the more adventurous.
Sadly the government has recently announced plans to relocate existing residents and develop the area. God forbid they build a HDB estate there with an underground MRT network. That will be a very sad day. Please visit this gem of a place while you still can.
Read more
TSL Pulau Ubin reviews.
#16 Experience Flea shopping


|

Price: Varies
Address: Varies
Picture credit: scene.sg
Type: Budget Shopping
There are three main places you can do Flea Shopping in Singapore at. The most frequently occurring has to be the SCAPE bazzar which happens every weekend. Next up is MAAD Pyjamas (Market of Artists and Designers) which happens on the first Friday of each month from 5pm till midnight at the Red Dot Museum. Lastly, Zouk's Flea & Easy happens just once every 3 months but it is quite the event.
For those looking for pre-loved items at a permanent location, you can check out the New2U Thrift Shop near Bugis seems really loved by our members.
Forget Sungei Road Thieves Market. Perhaps it was good once upon a time but now its just full of people hawking really random crap, the type you would find discarded at HDB lift landings.
#17 Trace your roots at the Asian Civilization Museum


|

Price: Free
Address: 1 Empress Place S179555
Type: Educational
The Asian Civilization Museum used to cost $8 back in the day. But its now completely free for Singaporeans, like most other museums in Singapore. How amazing is that! Out of all the museums in Singapore, the ACM is my favourite.
While the others focus on just one or two cultures, the ACM caters to a diverse range of cultures and hey its all these cultures that make up Singapore. I don't think kids will like it though. Actually I don't think kids will like any museums. I also want to mention the Peranakan Museum as my second favourite museum in Singapore. It's beautifully maintained with an enormous collection.
Be sure to time your visit to the ACM during the free guided tours at 11am and 2pm daily.
Read more
TSL Asian Civilization Museum reviews.
#18 Go for a HOT yoga class


|

Price: $49 1 week introductory
Address: Raffles Place + Orchard Central
Type: Recreational
There are quite a few Yoga chains in Singapore but Hom Yoga which specialises in hot yoga has gotten rave reviews from our members so I'm sharing them here. Here is a review from TSL member Epicurious.
I have personal preference with hot yoga over the usual ones. 1 reason, you sweat ALOT more. It's like an instant gratification as you are "visibly" burning fats. As you do the poses in the 39 Celsius studio, your sweat is constantly DRIPPING from all parts of your body.
For beginners, hot yoga may be a little too vigorous for them as it requires sheer determination, flexibility, endurance in heat, etc. However, it is rewarding as well. An online research shows that an hour of hot yoga burns approximately 680 calories as compared to a normal hot yoga which only burns around 200 calories!
One thing I love about Hom Yoga is that their staff are not pushy at all. Even if you are just attending their trial, they don't pester you to sign up their package even after the trial period. A quick comparison with the other yoga-specialised studios in Singapore, Hom yoga provides one of the cheapest packages.
Read more
TSL Hom Yoga reviews.
#19 Universal Studios Singapore, Duh!


|

Price: $74
Address: 8 Sentosa Gateway S098269
Type: Entertainment
Not much more to say here. Despite the admission ticket prices which seem to go up every time I check. Despite Battlestar Galactica suffering an untimely demise and likely never to operate again. If money was irrelevant, USS would be hands down the number one attraction in Singapore.
If you haven't gone there yet you should. You will have an amazing time. You will feel a mixture of amazement and pride knowing such a place exists in Singapore. You will also a burning sensation in your pocket when you realise what was previously known as "your money" has now all disappeared.
Read more
TSL Universal Studios Singapore reviews.
#20 Get your climb on


|

Price: Guests: $15 Members: $10
Address: #02-07 Orion S409022
Type: Recreational / Sport
You're be surprised to learn how many fun things you can do in Singapore. One of those is pretending to be spiderman. I'm going to be sharing a review by TSL member Sean Nic of Kinetics Climbing since this facility has got the highest reviews from our members.
"I'm an avid climber, and I've climbed at most of the climbing gyms in Singapore. Kinetics is the cleanest gym I've been to! Your arms and legs do not feel grimy even when you sweat, and the air conditioning is light, not too cold that your fingers can't hold on to the tiles properly, and not too hot that you perspire excessively. Plus, the air conditioning does not make the tiles slimy unlike in other gyms.
Their strict "no climbing without shoes" policy prevents the tiles from getting dirty. The service there is excellent, as I've seen the staff working with many clients before. Newcomers need not feel afraid as the staff are really helpful and friendly. Kinetics also offer a wide range of boulder problems, fit for both beginners and experienced climbers. They also have many different surfaces such as roofs and slabs.
However, their highwall section is quite short, as it is mainly for children. All in all, I would definitely recommend this climbing gym. Even if you're not a climber, Kinetics is a great place to pick up the sport and learn something new."
Read more
TSL Kinetics Climbing reviews.
#21 Have fun at a board game cafe


|

Price: $10-$20
Address: 60A Prinsep street S188664
Picture credit: The Mind Cafe

Type: Entertainment / Friends
Depending on what your friends are into, there may have been a time in Singapore where you noticed board game cafes were all the rage. I think they are an amazing way to spend the night. The next time your group of friends are awkwardly standing around deciding what to do, please go to a board cafe.
It's a billion times more fun than watching a movie as a group in a darkened room where the only social activity is the passing of popcorn. Over here you will be able to learn much more about your friends through a fun social activity. Some of the games are super fun and its one of the most social things you can do indoors with a group of friends. The one we featured here is The Mind Cafe since that had the highest rating from our TSL members.
Reader comment: "Another one you could check out is Gamersaurus Rex. Its a retail store that sells board games and wargames, but they also rent out board games for people to play at $2 per hour. It is one of the central places in Singapore where you get to be inmersed in a gaming culture that does not happen on a screen. In the evenings on weekdays, you'll usually see people there playing Magic the Gathering or a bunch of people playing Warhammer 40k."
Read more
TSL Mind Cafe reviews.
#22 Get quirky on Erskine road


|

Price: Free
Address: Erskine Road!
Type: Shopping / Enclave
People are always talking about Haji Lane. Well Erskine road is another quirky and even shorter street full of cool shops selling novelty items. Located on the outskirts of Chinatown, I like to think of Erskine Road as the bridge between Old Chinatown and New Chinatown.
It's just across Maxwell Hawker centre so you can have a good local lunch there before heading to Erskine Road. And then it leads to Ann Siang Hill which has its own character that makes for fun exploring and #instaspamming. For more of Erskine road type stuff be sure to check out The Little Drome Store there which is located inside Kki Cafe.
#23 Challenge yourself at Megazip


|

Price: $35 ++
Address: Imbiah Hill Road Sentosa S098967
Type: Entertainment / Thrill
Thanks to the random screaming people zipping down Siloso Beach, everyone probably knows of this place, they just don't know its name is Megazip. I blame their marketing team which seems to be non-existent. Its a wonder why so few Singaporeans try it because its pretty damn fun. Here is TSL member Lansell's review of it.
"At an age when I am considering the design of my wheel chair, climbing a tower several stories high situated on the highest point of Sentosa Island and then zipping down what looks like a fragile thread of cotton to an off shore island hundreds of meters away was not something I would normally do, but my cousins visiting from Australia forced me to go!
And one of them is older: way older. You could not fault the friendliness and helpfulness of the staff as they rigged you up and made sure you did not run away in fright. They then escorted us to the top of the tower, as if we were being led to our execution.
Even as I sat in the cradle on the top of the tower, looking down at the ants-sorry, people-way beneath, I was ready to opt out when suddenly we were released! All three of us – all well over 65 – whizzed down, screaming with excitement. It was wonderful. I've never wanted to sky dive. This is probably nothing like it. But, even at the rather hefty price, it is worth it."
Read more
TSL Megazip Adventure Park reviews.
#24 Be awed at the National Museum


|

Price: Free
Address: 93 Stamford Road S178897
Type: Educational
I am not a big fan of this museum, but many TSL members love this place. And admission is free! Here's another review by the always awesome Lansell.
"I now it sounds a little far fetched, but consider this. The building housing the museum is, in itself, an architectural delight. Pause as you enter and marvel at the rotunda and its massive dome. Wander through the door and walk through to the galleries at the rear.
This is where I thought of the Louvre. "Aha," you object. 'How is it possible?" Granted, there is no glass pyramid in the courtyard. Instead, a glass prism joins the two buildings providing a huge glass concourse glass through which the sun streams in dazzling light, but not with the strength that dulls the very effective air conditioning. Or check out the lovely glass passage with its blue tinted roof, red cedar (?) floors, framing the dome. I never tire of the spiraling Singapore history gallery with its display of a day in the life of Singapore.
The sight and sound display is stunning. There is no doubt in my mind that it is the best in Singapore, and there are several. The next best is at the exhibit in the URA building in Maxwell Road. Mind you this building has housed a museum since the 1850s so they should know what they are doing, and they do.
Exhibits rotate regularly, in addition to the permanent exhibitions. It is a place you could visit several times a year. I recall the only disappointment was being dragged along to an exhibit of wedding dresses, but that was different. I never realised that a ball and chain needed so much silk. There is just so much to see and do here. Take a day at least and enjoy it."
Read more
TSL National Museum reviews.
#25 Get fit at ClubFITT Gyms


|

Price: $2.50
Address: All over Singapore
Type: Recreational
I'm sharing this place because many Singaporeans aren't aware its possible to get a good work out with an entry fee of just $2.50. Yes, you should never have to pay through your nose for a branded gym membership again. Unless you're going there more to socialise and not to work out. Hey, I'm not judging! Check out a list of their full locations here.
It is also spam free, so you get to work out in peace. Here is a review by IZKeh.
"I am not a gym rat by any means. I hit the weights and treadmill about twice a week, and that's it. ClubFITT gyms can be found all around Singapore, which makes keeping fit and strong easy for each and every Singaporean. From Hougang, to Choa Chu Kang, to even Delta, there's probably one within walking distance from every neighbourhood.
I particularly like the one at Sengkang (Anchorvale). It is very spacious, and allows a large amount of people to come in at the same time. The weights come in a wide range as well, and in my experience, the crowd is excellent, especially around 4pm – 6pm. The price is very affordable as well, $1.50 for those 18 and below, and $2.50 for the rest."
Read more
TSL ClubFITT reviews.
#26 Shoot paintballs at Red Dynasty


|

Price: Starts from $10+
Address: Bottle Tree Park, 81 S769198
Type: Entertainment / Thrill / Friends
At Red Dynasty you can play paintball right here in Singapore! And those without a big group of friends or if you prefer to do it solo, you can hone your shooting at The Shooting Gallery for $10 (30 paintballs). Here's a review by fakiehealer.
"DO NOT let the staff pressure you into not wearing chest protection just because you're a guy, because getting hit by paintballs is no joke. I came here to celebrate my friend's birthday in June 2012, and now, there's still a mark on my body that while faint, is noticeable.
It is not cheap of course, but the adrenaline rush it provides is immense. Add to the fact that I wasn't wearing any protection except helmet and goggles and the stakes are all that much higher. Getting hit actually hurt so much that I tried very hard not to get hit. Also, if you wear glasses, I recommend wearing contacts if you have them. The glasses will fog up in the helmet and it clouds your vision. You are unable to take your helmet off to wipe them because it is extremely dangerous.
A stray paintball that hits your eye can effectively blind you. Come here for an adrenaline rush! Better still, come with a couple of friends and frag each other in real life!"
Reader Comment: According to Joyce, this may be closed down but their site is still up and active so I'm not sure. I've tried calling them up and there is no answer. So anyway if you can't get through there is an alternative paint-ball you can check out called School of Paintball in Jurong which does not have solo shooting options, but as a group has a cheaper rate.

Read more
TSL Red Dynasty Paintball reviews.
#27 See pandas and fish at the River Safari


|

Price: $25
Address: 80 Mandai Lake S729826
Type: Educational / Family
To me, the River Safari is like a far better S.E.A aquarium + some random animals brought over from the Singapore Zoo. The animals are more unique looking and varied and it isn't claustrophobic in the least. Check out this comprehensive review of River Safari I did earlier this year.
The only thing I dislike is its price of $25 which is actually its discounted price since the park is not fully opened yet. Its usual price will be a whopping $35. It is worth going to in its current state? Debatable. Will it be worth the visit in its final state? The answer is a resounding yes.
Read more
TSL River Safari reviews.
#28 Go Midnight shopping at Mustafa


|

Price: Varies
Address: 45 Syed Alwi Road S207704
Type: Shopping
The next time you're bored in the middle of the night and want to go for a supper run, try midnight shopping at Mustafa instead. It's quite the experience shopping at the only 24 hour hypermart in Singapore and you also won't have to deal with the crowd.
Read more
TSL Mustafa reviews.
#29 Treat your ears at the Esplanade


|

Price: Varies
Address: 1 Esplanade Drive S038981
Type: Entertainment
Of course we all know the Esplanade, but how many of you have actually sat in one of its theaters and experienced its acoustics? Here is another review by Lansell that should convince you to go watch a concert here one day.
"If you can say of a theatre: I sat in the gods and I saw everything and heard every word or every note, you know you are in a theatre where the line of sight and the acoustics are excellent. You can definitely say that of the two main theatres in the Esplanade, and of course, the smaller performing spaces.
Form the moment you walk into the foyer (which, by the way, beats the foyer of the Sydney Opera House) for an evening concert, and realise that you are being serenaded by a soloist, a choir, a folk group or whatever, you know you are in a living arts centre. The place is well designed. The inevitable crush after the crowd leaves is well managed because the place is sensibly designed."
Read more
TSL Esplanade reviews.
#30 Take a swim in Changi airport


|

Price: $13.91
Address: Terminal 1, Changi Airport
Type: Entertainment
Most of you would be surprised to learn that there is a swimming pool ($13.94) right in Changi Airport. Its located at the end of Terminal 1 near gate D40. You must be in the transit area and the pool isn't very big but it does have a jacuzzi.
Nevertheless, it will make you look at Changi Airport in a new light. Because apart from this there are quite a few undiscovered gems here like a free 24 hour movie theater and 5 nature trails including the cactus garden and a butterfly garden home to over 1,000 butterflies.
And if you live in the East or come early for your flight you can spend some time checking these places out.
Read more
TSL Changi Airport reviews.
#31 Experience Farm life at Bollywood Veggies


|

Price: $2 Entrance Fee
Address: 100 Neo Tiew Road S719026
Type: Educational / Recreational
Located in Kranji near Farmart, Bollywood Veggies is truly one of Singapore's hidden gems. It's an actual Singapore farm and you get to try dishes with ingredients grown on the very farm! Here is Joshuawish's review of it.
"Bollywood Veggies is a must go place for all people who want to take a break from all the hustle and bustle from the city. For those who want to get to there, there's a shuttle bus service at Kranji MRT station that leaves hourly. My experience at Bollywood Veggies was amazing!
Let's start with the food. Be sure to try out their "warrior's chicken curry" as it's their speciality and it didn't disappoint me. From what the waitress told me, most of the ingredients used are grown in the farm itself. They even have vegetarian food. I had their potato and carrot masala and it tasted great! Do not that not all items on the menu are available everyday.
After a sumptuous meal at the bistro, I was given a tour around the farm. It was an amazing experience because of the many different types of fruits and vegetables that were there. The founder of the place, Ivy Singh-Lim even let me taste one of their home grown bananas. It was really amazing to see a different side of Singapore!"
Read more
TSL Bollywood Veggies reviews.
#32 Pay homage to the fallen at Changi Chapel


|

Price: Free
Address: 1000, Upper Changi Road North S507707
Type: Educational / Historic
I can't write this anymore perfect then eny_sayuri has:
"Despite the relatively simple layout of the museum, the largely preserved surroundings and subtle religious undertones of the place seemed to make the wide collection of artefacts, videos and personal letters and accounts of prisoners of war in the museum all the more compelling and sobering.
Many of us were left in solemn reflection, as we pondered upon the atrocities of war, the fragility of life and how often these have been reduced to mere statistical facts in our textbooks and examinations that we have allowed ourselves to become so easily numb to.
My strongest memory of our visit there was being able to meet a former prisoner of war in person at the museum itself. I will always recall the fervour that he spoke with and the glowing resilience in his eyes despite his weathered frame, as he recounted story after story of his personal experience of the war. It was only then that I came to a new understanding of war museums and remembering the war – it is not just to be jolted into the morbid reality of the past or the negative extremes of human nature, but also to recognise and embrace the courage and determination of the human spirit.
All in all, the museum is a recommended place to visit for all who wish to be taken down a fulfilling thought-provoking and reflective journey of rediscovering the war, and a place that one must be prepared not to leave unshaken."
Read more
TSL Changi Museum reviews.
#33 Visit the underrated Jurong Bird Park


|

Price: Adults: $20, Children $13
Address: 2 Jurong Hill S628925
Type: Educational / Family
Jurong Bird Park receives the least love by far among the wildlifre parks in Singapore, behind the universally acclaimed Singapore Zoo and Night Safari. It's really sad to learn that even many Singaporeans have never been to the park before!
I personally love the place, its huge, has tons of variety and its not as crowded as the other parks. I blame the not so prestigious sounding "Jurong" name for having something to do with it. When Chloe's family came down visiting we jumped at the opportunity to take them there and they loved the place. My favourite part was the African Waterfall Aviary. It was a gigantic netted enclosure with wildlife roaming along its paths.
These paths would take you uphill where you could view the "biggest man-made waterfall" in SEA from a top up scenic view. The penguin feeding was fun to watch too. They sometimes have groupon promotions running so look out for them!
Read more
TSL Jurong Bird Park reviews.
#34 Make the trip to Legoland, Malaysia


|

Price: $55 SGD
Address: Directions
Type: Family
I am well aware that Legoland is not actually in Singapore. But it is only a 20 minutes drive from the Tuas checkpoint meaning for some its easier to get here then it is to say, Pasir Ris. And most Singaporeans do not know how near that is that's why I'm listing this here. For those who aren't driving, travel agencies offer coach + admission bundles at just $55 SGD that depart from the Singapore flyer.
Legoland is designed as a family theme park especially catered to parents with kids between 3-12. So if you don't have a kid yet, you should probably pay 20 bucks more and go to USS. In Legoland there are plenty of hands-on activities to engage children. You can push, pedal, steer and splash your way through over 40 of the park's rides and learning centres.
For children of that age, a day in Legoland is like the happiness of a thousand childhoods. There is absolutely nothing in the rest of Singapore and Malaysia that comes anywhere close to the experience Legoland offers young children.
You can also check out my review of the legoland themepark and Jensen's review of their newly opened waterpark here.
Read more
TSL Legoland Malaysia reviews.
#35 Have a splashing good time at Adventure Cove


|

Price: $29
Address: 8 Sentosa Gateway S098269
Picture by Jensen

Type: Family / Friends / Dating
Adventure Cove is undoubtedly now the best water park in Singapore and in my opinion far more exciting than its Marine Life Park sibling the S.E.A aquarium. If you haven't gone yet you really should. Here is Melody's review of it.
"I have thus far only visited Adventure Cove once, and I loved it. My boyfriend and I have decided to pay this place a visit, so it was kind of just the two of us on a date kind of thing, a little cheesey romantic but well we enjoyed it. The walk from the monorail to finding the place was a little tedious at the start especially with the confusing signs but we quickly found the place. As we went on the weekday, it was not crowded at all and everything was pretty empty which leaves us with loads of time to spend without having to queue up. A big plus point to the park.
Having read the guide here before visiting the park, we took advice as to use the lockers located nearer to the center of the park and this proved to be rather convenient for us throughout the day because the daily locker hire was easily accessible and we were able to get to it without having to walk around the whole park. The park isnt that huge anyway, and we constantly found ourselves right back at the center where everything seemed to converge. There are quite a few rides, although the slides may look the same everyone of them is different in a certain way which brings about a different kind of thrill. I love the lazy pool because there were different elements to it, and there were different 'themes' along the route to float around to.
What I found rather interesting was the concept of snorkelling with the fishes, although it is a small area, it is no doubt one that sets adventure cove different from other water theme parks. There were also many lifeguards around the place, which I thought was great to ensure the safety of customers at every single point of the park."
Read more
TSL Adventure Cove reviews.
#36 Have a picnic at the Botanical Gardens


|

Price: Free
Address: 1 Cluny Rd
Type: Family / Nature / Recreational / Dating
The star attraction of the Botanic Gardens is the Orchid garden which has an entrance fee of $5. However, most Singaporeans I know just go to the Botanic Gardens because it remains the best picnic spot in Singapore. And if you're too lazy to prepare one yourself, some restaurants like Food For Thought create special picnic baskets.
I feel its one of these places you can have that perfect romantic date or exercise while taking in the fresher air here. Lansell also had this to say about it which I feel sums this up perfectly.
"And there are gardens to enjoy the way gardens are meant to be, with you enveloped in their beauty, not as an observer from afar, as it is in the billion dollar Gardens by the Bay."
Read more
TSL Botanic Garden reviews.
#37 Scout out local gems at Haji Lane


|

Price: Free
Address: Haji Lane
Type: Shopping / Night Entertainment
Haji Lane is the only place in Singapore where you get to see independent Singapore designers showcase their wares all in once place. It's also a great place to take photos. Its one of those places that fashionista and hipster dreams are made off and its just a short walk from Bugis MRT.
The interesting thing here is at during the night, the atmosphere of the place totally changes. The shops close their doors and out comes restaurants who fill the street with tables and in comes a lively night scene that spills over from Bali Lane.
And right after you're done with Haji Lane you can have fun exploring Kampong Glam. Just don't think its cool to smoke shi-sha's along Arab street because smoking one of those is like taking in a thousand cigarettes.
Read more
TSL Haji Lane reviews.
#38 Revisit the past at Legendary Restaurants


|

Price: Varies
Address: #07-23 54 Chin Swee Road S160054
Type: Eat / Nostalgia
Well right now the only one I can think of is Red Star Restaurant. The Dim Sum here isn't fantastic, but its definitely above average and so are its prices. Service is Chinese speaking only and basically non-existent so most of the time you have to go to the push carts to get your food.
Queues are crazy long on the weekends after 11am. Why do people keep coming back? Probably because of its legendary reputation and the fact that it still looks the same as it did some 60 years ago.
To those who have grown up eating at Red Star, it brings back fond memories. One of my friends had their parents marry here!
There is another Legendary restaurant called Thien Kee Steamboat at Golden Mile but with their renovation the ambience just isn't the same. The only other restaurant I know with a somewhat comparable ambiance to RedStar is the Russian restaurant Shashlik, another fantastic hidden gem.
Read more
TSL Red Star reviews.
#39 Visit Singapore's spruced up parks


|

Price: Free
Address: Varies
Type: Recreational / Family
A shot of Woodlands Waterfront Park by Jensen. Also notable are Punggol Waterway, Bishan Park, Lower peirce reservoir and Labrador Park. Jensen says:
"The National Parks (NParks) have certainly did much to spruce up our little island in recent years. I am sure many of us have at one time or another, enjoyed strolls , cycle on along the expansive park connectors or just chill out one of the many lovely public parks somewhere near our house.
My personal favourite relatively new park have to be the beautiful Punggol Promenade, with it's generous timber boardwalks and the Punggol jetty where you can enjoyed nice sunset. But for those residing in the north-western area, the Woodlands Waterfront is the undisputed "best" public park at least in my personal humble opinion."
You can see more of Jensen's park photo journals here.
#40 Explore the abandoned Neo Tiew HDB Estate


|

Price: Free
Address: Neo Tiew
Picture credit: joyloh.com
Type: Exploration
Did you know Singapore had once had to abandon an entire HDB estate? Conspiracy theorist love to say its because this place is haunted and the residents were 'forced out'. I think its just because Singapore is nearer to Australia than it is to Lim Chu Kang. And its definitely not somewhere I would want to stay at night.
Located at Lim Chu Kang, all these buildings in Neo Tiew estate still remain, a more algae looking version of themselves devoid of human life. Just be careful if you want to go exploring here because the SAF uses it occasionally for training and notices are put up when that happens.
You can see more lovely pictures and information in this well put together blog by joyloh.com.
#41 Go on a date at Mount Faber


|

Price: Free
Address: Telok Blangah Road
Type: Dating / Scenic View
Mount Faber today is a shadow of its former self, filled with mostly bus loads of China tourists molesting our Merlion. Which is such a shame because back in its heyday when Singapore wasn't as developed, this was one of the trendiest and most romantic places in Singapore for couples to go to. And perhaps a semblance of that still remains today.
Mount Faber still offers a lovely view of Singapore and its definitely a fantastic option for a date if you drive. Because its so hard to get to, it offers a quiet and serene feeling which will take you back to the day where your conversations with people were not interrupted by them looking at their smart phones mid-sentence.
Read more
TSL Mount Faber reviews.
#42 Bring your kids to the Port of Lost Wonder


|

Price: Weekdays $10 Weekends $15
Address: Sentosa. Directions.
Picture Credit: POLW facebook page.
Type: Children
The Port of Lost wonder is beach club specially for kids. Check out this review from wangkh.
"When I brought my children there, I initially planned to let them play for maybe two or three hours but I ended up staying the almost the whole day there. We reached there slightly over 9am and the place was not opened yet and around 9:45 am, I noticed people started to queue up in front of the ticket counter. I joined the queue and got my tickets around 10:05am.
I quickly herded my children into the park. Everyone was rushing to find the best picnic tables and we got one under the shade because we were early. The park was just starting to operate so the water pumps and other equipment were still warming up but my children had already changed into their swimming suits and ready to take on the pirate ship.
They even have a foam party at certain fixed timing but you must get your children to queue early because they take in a certain number of children only. I saw my children having a lot of fun with the foam. Be prepared to go with picnic food, the food sold there is expensive and not tasty and the worst part is you need to wait very long for the food to be delivered."
Read more
TSL Port of Lost Wonder reviews.
#43 Get freaky at Haw Par Villa


|

Price: Free
Address: 262 Pasir Panjang Road S118628
Type: What the _ _ _ _!
There is a lot of history with Haw Par Villa. Most of our readers may not remember the time when this park had a fun water ride and was a super popular destination for families. I still have the memory of my mom bringing me there. Its a place you will either love or hate though.
I am just thrilled such a crazy place exists right here in Singapore. Those tiger balm dudes sure had unique outlook of the world. Here is a review by Neo Wen Hseun.
"Although I went to Haw Par Villa only once, that one and only trip has already left a deep impression on me. As a Buddhist, I have been brought up with traditional beliefs that in a lifetime, should we do any unforgivable or morally wrong things such as cheating or theft, we will be punished by being sent to Hell. Those beliefs and myths told by my grandparents could all be seen by the exhibit displayed at Haw Par Villa.
I think it is a rather good place to be kept as it has been around for eons. Not only can it be served as a historical site, it can also be used as a place for education purposes. In recent years, I have seen articles reporting about the removal of Haw Par Villa and I begin to question that decision."
Read more
TSL Haw Par Villa reviews.
#44 Visit our National Library


|

Price: Free
Address: 100 Victoria Street S188064
Picture credit: National Library of Singapore facebook
Type: Educational
The under appreciated National Library has received a 89% score out of 31 reviews on TSL, one of our highest scores of all time. It's hard to believe such a treasure trove of information is completely free. I also love that you can head right over to Saveur for dinner across the street after that. Lansell says:
"What a wonderful library. All thirteen floors are efficiently and well stocked and staffed. The Asian collection on three upper floors is amazing. Access to rare documents is relatively easy with efficient service available to provide you with the document or information you requite for your research (or reading pleasure).
Not only is it a library: it is a cultural centre. The excellent theatre hosts musicals, plays and concerts. There are gardens and pools on various levels. The circular pod on the very top of the building provides magnificent vistas of Singapore. But the real treasures are the books. This is a world-class library. It could hold its head high in any city, anywhere. Is it a tourist destination? Only if you needed a cool place to relax and unwind with a good book. But don't get upset. The main library in Bugis is but one.
In addition to the excellent service provided by the National Library itself the regional libraries throughout Singapore are almost like a cohesive whole, offering efficient and pleasant assistance. It is a pleasure to visit each and every one of Singapore's libraries, and the National Library is exceptional."
Read more
TSL National Library reviews.
#45 Fly a Boeing at Flight Experience


|

Price: $175++
Address: Singapore Flyer #02-06 S039803
Type: Specialty Attraction
Flight Experience isn't cheap. And neither is it for everyone. But for Aviation lovers, this is the closest you will ever get to the real thing without spending a fortune. And real pilots train on this simulation too. Check out Meaafl's review of it.
"This is one of the most exciting activities I have ever participated in. Knowing that my boyfriend loves all these flight-related stuff, I surprised him with a birthday present – Flight Simulator Experience.
I was allowed to sit in the 'cockpit' while the very friendly and professional instructor taught him how to do basic controls such as landing, take off, steering, etc. The whole experience felt real and it is amazing how the simulator they used was the same one that real commercial pilots use for training. It cost approximately $150+ for a 30-minutes experience but it is definitely worth it.
If I, as a viewer, enjoyed it, I'm sure the person who sat through the experience would love it even more.
Really, go try it. You'll thank me later."
Read more
TSL Flight Experience reviews.
#46 Drive a supercar at Ultimate Drive


|

Price: $215++
Address: MBS & Singapore Flyer
Type: Specialty Attraction
Like Flight Experience, this is another super niche attraction in Singapore that you probably have never heard of. Ultimate drive basically lets you drive a super car on the F1 circuit, something that was never possible before. It previously involved costly insurance and a rental fee that ran up to the thousands.
So although it may still seem expensive at $215++, its relatively far cheaper than what you would have paid for years ago. And in this car loving country, its bound to make a fantastic present for somebody's boyfriend.
A memorable part of my experience at Ultimate Drive was when I signaled to turn right and to my amazement, the taxi driver behind me slowed down and gave way to my Ferrari. Something that has never happened before, EVER!
Read more
TSL Ultimate Drive reviews.
#47 Go skydiving at iFLY Singapore


|

Price: $79++
Address: 43 Siloso Beach Walk S099010
Type: Specialty Attraction
The last in this series of specialty attractions, iFLY Singapore lets you experience the thrill of skydiving, which would be otherwise impossible in Singapore. It's kinda pricey considering that the 2 "Flights" only last about a minute each and a lot of time is actually spent training. Still, its a unique one of a kind experience not just in Singapore but in Asia. Here's a review from Rhoswen.
"My ex brought me here on a date and I dare say it is perfect for adrenaline Junkies but not so for prissy girls. Skydiving has always been in my bucket-list. With my measly monthly ka-ching, compounded by my no-risk mother, it is rather difficult for me to fulfill my want. Ifly = sneak preview. Totally dying to try it.
I remember being really confident and adamant about getting the most out of this preview. I wanted to soar higher than the rest and be stable enough so that the instructor would let go of me ASAP. After witnessing a guy flew all the way up and hitting the walls of the containment when the instructor failed to prevent his stunt, I changed my mind and decided to behave. *It looked painful…* P.S. Bring tissues.
After stepping out from iFly, I assure you that your face would have underwent a saliva facial. You can't help but open your mouth and laugh. The strong gust of wind can't help but bluster the water from your mouth and onto your face."
Coincidentally, Edlyn (pictured below) just came back with a review of her iFly experience!
You can also read more
TSL iFly Singapore reviews.
#48 Sing your heart out at K Suites


|

Price: $10 for 3 hours
Address: #03-18 Bugis+ S188067
Type: Entertainment / Friends
There are two types of KTVs in Singapore. The first type are the ones in Geylang and decrepit shopping centres with questionable service scopes. The second type are the ones in shopping malls which are popular with young Singaporeans. I don't see many older Singaporeans going there though, which is really a shame! So this entry is for you guys. Give it a try, singing is super fun for all ages, especially with friends.
K Suites is supposedly the best out of all these Karaokes, and some rooms even come with pool tables. They are known for having a crazy high level of service and being extremely cheap. Here's what Jelly had to say.
"K-suites has really impressed me with its great facilities and service. I wanted to sing karaoke with my friends, and was pleasantly surprised by K-suites student promotion, where we get to sing for 3 hours for just $10, including drinks. It's a very attractive deal, so I highly recommend it!
What really impressed me was K-suites' attention to detail. Our room included blankets, for in case we got cold (which we did, the air conditioner was really strong!) In addition, the room had two TV screens, with one placed higher on the wall than the other. I heard from my friend that this was to allow patrons to lie down and still be able to see the lyrics on the screen! The service at K-suites was superb. Our drinks came quickly, and the staff was really friendly and polite."
Read more
TSL K Suite reviews.
#49 Feel on top of Singapore at the Marina Bay Sands Skypark


|

Price: Adults $20 Child $14
Address: 10 Bayfront Avenue S018956
Type: Scenic View
I am quite sure they played a part in bankrupting the Singapore Flyer. Because who in their right mind would want to go there when you have the cheaper, non-claustrophobic, better view and longer lasting (4 hours) Marina Bay Sands Skypark? I know who, tourists! But too bad you need local revenue to survive.
I love the Marina Bay Sands skypark and was amazed the very first time I went there, bringing my Japanese friend to see the view. I hope fellow Singaporeans don't have to wait till they bring their friends around before they start checking it out themselves. It's well worth it even for locals and of course the infinity pool on the other side is the stuff "Things to do before you die" international lists are made off. Too bad that's only open to hotel guests!
Read more
TSL Marina Bay Sands skypark reviews.
#50 Re-connect with mother nature at Sungei Buloh


|

Price: Free on weekdays
Address: 301 Neo Tiew Crescent S718925
Type: Nature
Sungei Buloh is a wetlands reserve park home to mangroves and free roaming wildlife that you never thought you'll see in Singapore. This shot was one of many in Jensen's recent photo journal of the Water Lizards of Sungei Buloh. Jensen loves heading here and its the best place in Singapore to reconnect with mother nature.
Entry to the park is free on weekdays and on weekends and Public Holidays just $1.00 for adults with free parking. Jensen has visited the park 6 times over the past 2 months and has come back with a whole series of amazing Sungei Buloh photographs.
Read more
TSL Sungei Buloh Wetland Reserve reviews.
Things To Do In Singapore
I know I've said 52 things to do in Singapore but I'm at 50 now and out of ideas!
What are some of YOUR best experiences you've had in Singapore? Activities you have found enjoyable that you think more Singaporeans should know about? Do share them here and help us complete this list!
I can read minds. You will also like: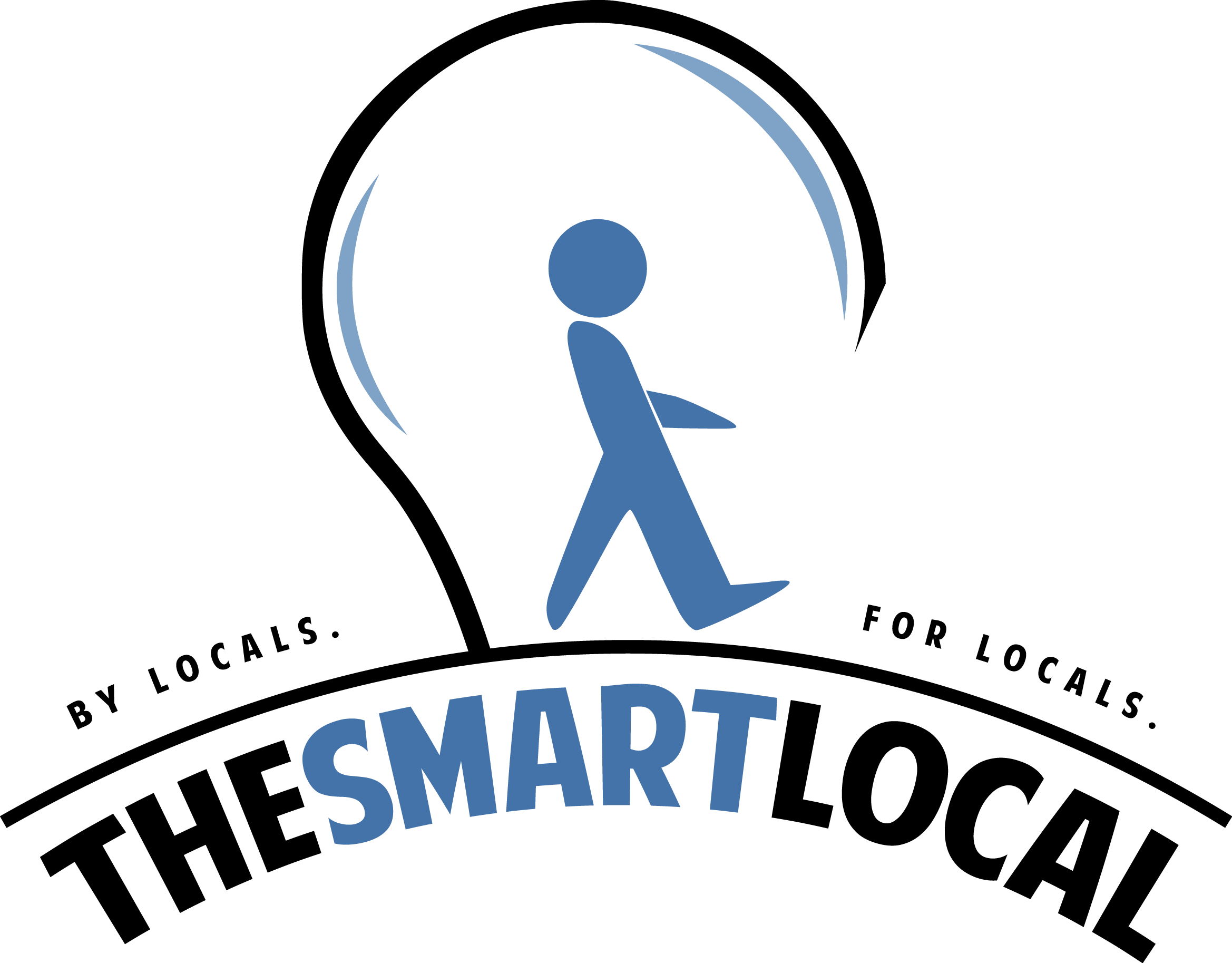 Drop us your email so you won't miss the latest news.