Senior-friendly things to do in Singapore
---
As we all know, our Lion City prides itself as an inclusive society and it shows – from safety railings, lifts, and ramps installed at void decks and places of interest to community activities exclusively for seniors.
If you're looking to take your elderly loved ones out on the weekend or simply want to find senior-friendly activities to keep Ah Gong and Ah Ma entertained during retirement, you've come to the right place. 
---
1. Go easy on the knees with aqua fitness activities at ActiveSG 
---

Image credit: ActiveSG
Aqua fitness could be the perfect way for seniors to fine-tune their strength and mobility. Group classes under ActiveSG are specifically designed for this age group so seniors can benefit from a fun and low-impact workout that accommodates their needs. Plus, they get a much-needed escape from Singapore's heat.
Choose from easy-to-follow aqua aerobics classes or, for those looking to level up their fitness regime, more physically intensive aqua tabata sessions. Besides gently getting the heart rate up, these classes also help increase flexibility and reduce joint pain. The best part is, no swimming experience is needed so any senior can join the aqua fitness classes right away.
Price: From $59 for 12 lessons
Address: Multiple locations, refer to website for more details.
Opening hours: Varies across locations
Contact: ActiveSG website
---
2. Get fit at a seniors-only gym with specialty equipment
---

Image credit: GymTonic
Transform your grandparents into fellow gym rats at Gym Tonic, a gym catered to seniors only. Along with high-tech machines developed specifically for elderly mobility, well-trained and knowledgeable coaches will also be there to guide each session. This creates a less intimidating workout environment so your grandparents can feel more motivated to exercise.
Since it's a seniors-only gym, it's also a great opportunity for them to make new friends and find some gym buddies. Gym Tonic has 18 outlets located throughout Singapore, so distance won't be an excuse. 
Price: From $15/lesson
Address: Full list of Gym Tonic outlets
Opening hours: Varies across outlets
Contact: Gym Tonic website
---
3. Explore the wheelchair-friendly island of Sentosa  
---
Image credit: Sentosa
Filled with ramps and lifts even within attractions like S.E.A Aquarium and the Singapore Cable Car, Sentosa truly is the "island of fun" for all ages, including seniors.
In terms of getting around, the monorail and buses are just some of the wheelchair-accessible transportation options provided at Sentosa. It's also connected to VivoCity via a fully sheltered boardwalk lined with travelators, providing a convenient alternative for those who prefer an idyllic family stroll. 
If you and your parents or grandparents still have energy to clock more steps, the Fort Siloso Skywalk rewards you with panoramic views of the island. This 11-storey high observatory is famed for beautiful sunsets, and it's also 100% wheelchair-friendly so nobody gets left out.
Book a Fort Siloso walking trail.
Contact: Sentosa website
---
4. Chill at Bukit Canberra's new butterfly garden 
---
Bukit Canberra is the new "it" hub of the North, featuring a wheelchair-friendly butterfly garden located on the 2nd floor that is decorated with a variety of flowers. If you're lucky, you may catch different species of butterflies in action.
Image credit: Tarzan Jane
Their 800-seater hawker centre on the 1st floor offers a myriad of food choices that will certainly satisfy the palates of both the young and the old, and the wide entrance and walkways make the entire space wheelchair-accessible.
Notable stalls include Granny's Thunder Tea (#01-55) and Lixin Teochew Fishball Noodles (#01-31) – a healthy and refreshing option alongside a classic hawker staple. As an added bonus, seniors get 10% off their meals here with their CHAS, Merdeka, or Pioneer Generation cards.
Not all parts of the Bukit Canberra recreation centre are completed yet but as it opens progressively throughout 2023, there will also be a polyclinic, senior care centre, and even land for community fruit farming – very much in line with their theme to integrate with nature. 
21 Canberra Link, Singapore 756973
Opening Hours:
Show More Timings
| | |
| --- | --- |
| Monday | 07:00 AM-10:00 PM |
| | 07:30 AM-07:30 AM |
| | 07:30 AM-07:30 AM |
| | 07:30 AM-07:30 AM |
| | 07:30 AM-07:30 AM |
| | 07:30 AM-07:30 AM |
| | 07:30 AM-07:30 AM |
---
5. Go on an elderly-friendly staycation with the fam
---
Image credit: St. Regis Singapore
Designed with wheelchair users and seniors in mind, staycations with grandma and grandpa won't be a problem at these elderly-friendly hotels in Singapore. From safety railings and additional room space to purposefully larger hallways and corridors, your grandparents will be in good hands.
Considered the epitome of luxury, St. Regis Singapore offers wheelchair-friendly rooms which are equipped with amenities that have been deliberately lowered. For those with hearing or visual impairment, fret not as braille and listening aids can be provided.
Similarly, Capitol Kempinski Singapore also has higher toilets and lowered sinks. Emergency cords are installed in the bathroom for an extra layer of security, so seniors can enjoy a relaxing soak while their fam sets their mind at ease.
Book a stay at St. Regis Singapore. 
St. Regis Singapore
Address: 29 Tanglin Road, Singapore 247911
Contact: 6506 6888 | St. Regis Singapore website
Capitol Kempinski Singapore
Address: 15 Stamford Road, Singapore 178906
Telephone: 6368 8888 | Capitol Kempinski Singapore website
---
6. Spend the day at the disability-friendly Enabling Village 
---
Image credit: Enabling Village
Priding itself as Singapore's first all-inclusive community hub, Enabling Village is entirely disability-friendly and wheelchair-accessible. The space is fully equipped with aids for those who are hard of hearing and sight, and it is also guide dog-friendly so you may even spot some service canines around.
Browse through the unique catalogue of handmade products at The Art Faculty. It combines a shop, cafe, and gallery into 1 entity. Moreover, all the pieces housed here are made by independent artists with autism so when you shop, you are also helping them earn an income.

Image credit: @professorbrawn
The supermarket here is also designed with wider entrances and aisles, and their restaurants such as Professor Brawn is run by staff with disabilities. Try their weekday lunch set at $17.90 for a full-course meal inclusive of soup, dessert, and coffee or tea.
Not only does this tailored space help raise awareness about our society's minorities, it's also a great place for family outings and for differently-abled seniors to hang out with their friends.
20 Lengkok Bahru, Singapore 159053
Opening Hours:
Friday 07:00-22:30

Show More Timings
| | |
| --- | --- |
| Monday | 07:00 AM-09:00 PM |
| Tuesday | 07:00 AM-10:30 PM |
| Wednesday | 07:00 AM-10:30 PM |
| Thursday | 07:00 AM-10:30 PM |
| Friday | 07:00 AM-10:30 PM |
| Saturday | 07:00 AM-10:30 PM |
| Sunday | 07:00 AM-09:00 PM |
---
7. Explore the National Orchid Garden's cooling greenhouse trail
---
A common worry for retirees is that they'll stay cooped up at home too often, which does no good for their health nor psyche. Staying out for too long in Singapore's sweltering heat isn't the best idea either, but a cooling greenhouse is a great way to let elders get some fresh air, vitamin D, and plenty of flora to perk up their spirits.
Emulating the atmosphere of a tropical rainforest in an air-conditioned environment, the Tropical Montane Orchidetum at National Orchid Garden grants an immaculate opportunity for seniors to beat the heat while admiring nature's beauty. 
Additionally, this cooling greenhouse trail comes fully furnished with a wheelchair-friendly route. It's also very affordable, with local seniors only needing to pay a dollar per entry.
ADMISSION FEE
Singapore residents: $5 for adults, $1 for students and seniors aged 60 and above
1 Cluny Road, Singapore Botanic Gardens, Singapore 259569
Opening Hours:
Friday 08:30-19:00

Show More Timings
| | |
| --- | --- |
| Monday | 08:30 AM-07:00 PM |
| Tuesday | 08:30 AM-07:00 PM |
| Wednesday | 08:30 AM-07:00 PM |
| Thursday | 08:30 AM-07:00 PM |
| Friday | 08:30 AM-07:00 PM |
| Saturday | 08:30 AM-07:00 PM |
| Sunday | 08:30 AM-07:00 PM |
RECOMMENDED TICKETS AT S$10.03
---
8. Try out Chair Yoga, suitable for seniors up to 75 y/o
---
Image credit: Workplace Health
Opt for Chair Yoga for a less intensive and hence, less risky workout session. This adapted exercise focuses on stretches and core movements while being seated throughout, reducing falling hazards. 
Although it gets your blood pumping nonetheless, this mode of yoga is relatively easier to pick up compared to traditional yoga styles. Other benefits include enhanced self-awareness, a soothed mind, and heightened spirituality.
Price: $91 for 12 lessons
Address: 3 Bishan Street 14, Singapore 579780
Opening hours: Class timings vary, refer to website for more details.
Contact: ActiveSG Chair Yoga website
---
9. Visit the dementia-friendly zones in Jurong Lake Gardens 
---
Image credit: National Parks SG
Designed for elderly with dementia, the therapeutic garden in Jurong Lake Gardens was intentionally split into zones according to senses – such as the Fragrance zone to stimulate smell and Edibles zone for taste. 
The garden also showcases animal prints on its floors as well as a glow-in-the-dark trail, and is linked to the Butterfly Maze. This keeps things far from mundane so return visitors can try to spot new discoveries on each visit. 
Stroll along their fully wheelchair-accessible trail while appreciating the tranquillity of this westside gem. Little ones can enjoy a day out with Ah Gong and Ah Ma in between exploring the many play areas at Jurong Lake Gardens, like Clusia Cove and Forest Ramble. Nature indeed has a way into the hearts of people, no matter their age. 
Yuan Ching Road
Opening Hours:
Friday 00:00-00:00

Show More Timings
| | |
| --- | --- |
| Monday | 12:00 AM-12:00 AM |
| Tuesday | 12:00 AM-12:00 AM |
| Wednesday | 12:00 AM-12:00 AM |
| Thursday | 12:00 AM-12:00 AM |
| Friday | 12:00 AM-12:00 AM |
| Saturday | 12:00 AM-12:00 AM |
| Sunday | 12:00 AM-12:00 AM |
---
10. Take all 3 generations of the fam to Rifle Range Nature Park
---
Go on a family bonding day at Rifle Range Nature Park, home to a variety of marked-out zones that cater to different interests and fitness levels. For something that's suitable for the elderly as well as those with little ones in tow, make your way to the fully wheelchair-accessible and pram-friendly Quarry Wetlands through Gliders Boardwalk. 
Surrounded by water and a plethora of flora and fauna, the once-dilapidated quarry is now a thriving ecosystem that is ideal for bird-watching or even just relaxing and enjoying the view. Worried about your grandparents' aching knees? Fret not as the trail is completely flat with no stairs. 
If you're coming by car, there are handicapped lots available too. The car park is located conveniently beside the Visitor's Pavilion, which links directly to Gliders Boardwalk. 
Rifle Range Road
Opening Hours:
Show More Timings
| | |
| --- | --- |
| Monday | 07:00 AM-07:00 PM |
| | 07:30 AM-07:30 AM |
| | 07:30 AM-07:30 AM |
| | 07:30 AM-07:30 AM |
| | 07:30 AM-07:30 AM |
| | 07:30 AM-07:30 AM |
| | 07:30 AM-07:30 AM |
---
Keep your parents & grandparents entertained with these senior-friendly activities
---
Whether it is taking a scenic walk at our local gardens or joining an aqua fitness class, there are a myriad of choices available to suit anyone's needs. With wheelchair access and elderly-friendly facilities, these activities were created with senior citizens in mind. 
Besides being engaging, they also promote both mental and physical well-being. Encourage your parents or grandparents to make new friends, have fun, and live life to the fullest with these activity ideas.
More inspo on what to do in Singapore with the fam and friends:
---
Cover image adapted from: Enabling Village, ActiveSG, National Parks SG
A portion of this content may contain referral links to products. However, all opinions are ours.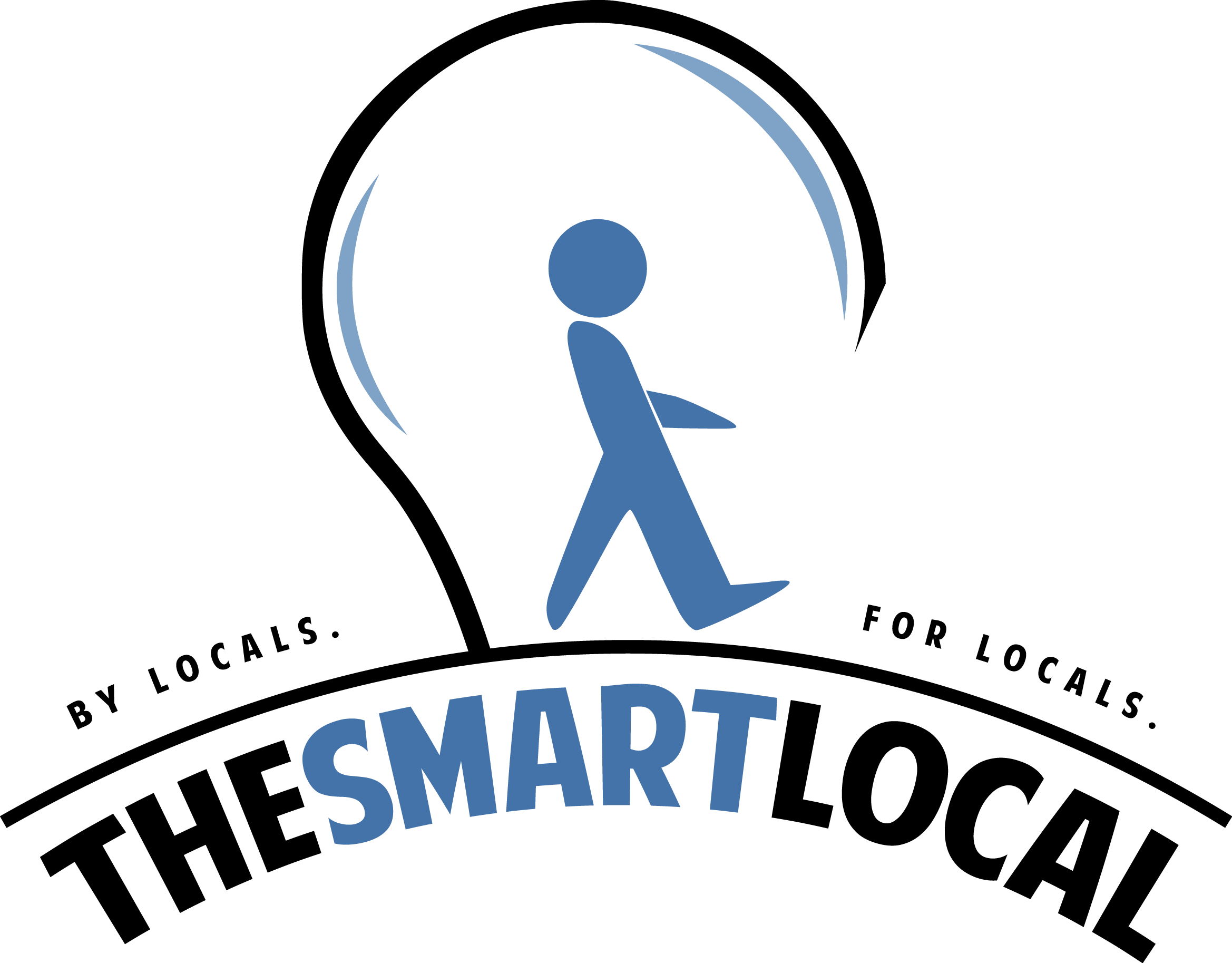 Drop us your email so you won't miss the latest news.