Things to do near Stage 3 of Thomson-East Coast Line
---
Singapore is a treasure island of activities and attractions, and our MRT lines are the treasure maps. With Stage 3 of the Thomson-East Coast Line (TEL) slated to open for passenger service on 13th November, that means there are more hidden gems to be discovered. 
We've gone ahead to dig out these 11 free and cheap spots along the new TEL for you and your buddies to go treasure hunting at. So keep your eyes peeled for free museums, heritage walks, and urban jungles, to name a few.
---
1. Marvel at Marina One's secluded urban jungle & fountain
---
2 minutes from Marina Bay MRT
---
While it seems hard to find respite in the concrete jungle of the CBD, Marina One's park might just change your mind. The skyscraper valley is lush with over 386 species of plants, curtain waterfalls, and overhead walks.
Its spectacular architecture encapsulates 34 floors of office, retail, and residence, with a green heart-shaped forest beating at its centre – lending it the name Green Heart.
There's also ample Wi-Fi and seating areas here for you to engross in work or chitchat. Once you're parched for some caffeine, head to Cafe Milligram for some Arabica roasted coffee from $3.60. Pair your cuppa with some housemade bakes from The Social Space – we hear their Cinnamon Bread Pudding ($4) hits the spot. 
Marina One
Address: 5 Straits View, Singapore 018935
Opening hours: 10am-9pm, Daily
Contact: Marina One website
---
2. Spot hornbills & eagles at Malcolm Park
---
2 minutes from Stevens MRT
---

Image adapted from: @isabellepersenda, Francis Yap
Jurong Bird Park may be closing in a couple of months, but that's not the only spot to catch up with our feathery friends. Malcolm Park is a popular hangout spot for an array of exotic birds like the Hornbill and Crested Serpent Eagle – and they're all in the wild. 

The sunrises here look gorgeous too.
Image credit: @fskhflux
All you really need for bird-watching is a pair of binoculars, some sunscreen, and plenty of patience. While you're at it, lay out a picnic mat on the gentle, grassy slopes and enjoy a quiet brunch with a view.
Malcolm Park
Address: 247 Whitley Road, Singapore 297830
Opening hours: 24 hours, Daily
---
3. Explore lesser-known museums & a cool house in Singapore Botanic Gardens
---
7 minutes from Napier MRT
---
It's easy to overlook the 2 museums near the Tanglin Gate entrance when we're so caught up in the flora and fauna of Singapore Botanic Gardens (SBG). Still, they're worth a visit – especially since admission is free and getting there from Napier MRT takes less than 10 minutes.

Image credit: NParks
The CDL Green Gallery boasts greening-related exhibits that change every 6 months and aesthetic plant-clad walls that double as energy-saving features. Next door, the SBG Heritage Gallery traces the park's history from 1859 through a curation of audio recordings, garden artefacts, and rare botanical books. 

Inside the Sembcorp Cool House.
Venturing further into SBG will bring you to a dreamy air-conditioned glasshouse with over 1,000 species of orchids, called Sembcorp Cool House, which is located within the National Orchid Garden.
CDL Green Gallery
Admission: Free
Address: 1 Cluny Road, Singapore 259569
Opening hours: 9am-6pm, Daily
Contact: CDL Green Gallery website
SBG Heritage Gallery
Admission: Free
Address: 1 Cluny Road, Singapore 259569
Opening hours: 9am-6pm, Daily
Contact: SBG Heritage Gallery website
National Orchid Garden
Admission: *$5/pax (Adults) | *$1/pax (Seniors & Students) | Free for children below 12 years of age
Address: 1 Cluny Road, Singapore 259569
Opening hours: 8.30am-7pm, Daily
Contact: National Orchid Garden website
*Applies to Singaporean citizens, Permanent Residents and those living in Singapore only. 
---
4. Wander through non-touristy spots at Gardens By The Bay
---
2 minutes away from Gardens By The Bay MRT
---
Gardens By The Bay is synonymous with Cloud Forest and Flower Dome, but there are tons of free, non-touristy spots sprinkled throughout the 101-hectare space. For example, the picturesque Serene Garden is, like its name suggests, filled with Japanese elements of zen like bamboo, rocks, and water features – perfect for a romantic sushi picnic.
Spot jewel-toned dragonflies flitting across Kingfisher Lake and catch the Marina Bay skyline on Dragonfly Bridge. 
Image credit: @exploringmouth 
For the young and young at heart, you can even drop by Marina Barrage's kite shop at Barrage Cove, and take your pick from an array of brightly coloured kites before heading to the rooftop to fly your kite.
Gardens By The Bay
Address: 18 Marina Gardens Drive, Singapore 018953
Opening hours: 5am-2am, Daily
Contact: 6420 6848 | Gardens by the Bay website
---
5. Explore Peranakan Chinese culture at the NUS Baba House
---
9 minutes from Outram Park MRT
---
You might've seen a peculiar blue shophouse along Neil Road or on your social media's explore page. It's the NUS Baba House, a restored Peranakan home from the early 20th century that's now open to curious members of the public.
The 3-storey property, along with the stretch of shophouses around it, is part of the Blair Plain conservation plan that was rolled out by the government in 1991. NUS later acquired the heritage house and transformed it into a living piece of history we can explore today.

Image credit: NUS Baba House
Inside, you'll have a first-hand peek into life as a Straits Chinese family in the 1920s and their numerous Peranakan heirlooms and artefacts. Guided tours are free for Singapore citizens, PRs, and students, but you'll have to schedule an appointment before visiting.

Image credit: @leeksk
Then, just around the corner lies Everton Park, where you can feast your heart out at wallet-friendly food joints that seem fancier than their price tag. For example, Little Oasis has affordable bakes from $2.40, and Dearborn Granola has healthy granola bowls from $8. 
NUS Baba House
Admission: Free (Booking required)
Address: 157 Neil Road, Singapore 088883
Opening hours: Tue-Fri 10am-11am | Sat 1pm-4.30pm (Closed on Mondays & Sundays)
Contact: 6227 5731 | NUS Baba House website
---
6.  Appreciate Chinese tea culture in the CBD
---
1 minute from Maxwell MRT
---

Image credit: @estheryaya_____ 
There are several Tea Houses near Maxwell MRT where you can get in touch with your oriental side and learn the elegant art of Chinese tea appreciation. We recommend moseying down to Tea Chapter ($9/pax) for an immersive traditional experience, and SILK Tea Bar ($10/pax) for a more casual and modern take.
While you're in the area, see if you can spot the interesting murals along Amoy Food Street Centre and Thian Hock Keng Temple.These murals at the food centre were hand-painted by Anglo Chinese School students in honour of their old school grounds which had its humble beginnings there a century ago.
Tea Chapter
Address: 9 Neil Road, Singapore 088808
Opening hours: Sun-Thu 11am-9pm | Fri-Sat 11am-10.30pm
Contact: 6226 1175
SILK Tea Bar
Address: 26A Sago Street, Singapore 059021
Opening hours: Tue-Sun 9.30am-9pm (Closed on Monday)
Contact: 6733 5727
---
7. Look for the secret miniature Merlion in town
---
2 minutes from Orchard Boulevard MRT
---
Ask any Singaporean where to find a Merlion, and they'll probably point you to the one at Fullerton Road. However, many would be surprised to find that there are in fact 6 of these fish-lion statues across town.
One of them – a slightly shorter, skinnier cousin – lies nestled among the leafy display at Singapore Tourism Board's Taxi Stand. This 3m-tall polymarble statue was sent to us back in 1995 from the Philippines, and is located just 2 minutes away from Orchard Boulevard MRT.
Once you're done marvelling at the Merlion outside, head in to get a load of Singapore's tourism history and highlights at the free information gallery. Many of the displays are interactive and kid-friendly, and you can even grab a photo op with an old-school trishaw by the lobby.
Singapore Tourism Board
Admission: Free
Address: 1 Orchard Spring Lane, Singapore 247729
Opening hours: Mon-Fri 9am-6pm (Closed on Saturdays & Sundays)
Contact: 6736 6622 | Singapore Tourism Board website
---
8. Go behind-the-scenes at Marina Bay Fire Station
---
5 minutes from Shenton Way MRT
---

Image credit: @aiko_homemadebabyfood_
As children, we've all fantasised about clambering aboard a fire truck and wielding the mighty water hose. Now, your kids – and you – can do just that at selected SCDF Fire Stations across the island. 
Marina Bay Fire Station, near Shenton Way MRT, is one of such fire stations which holds an open house regularly on Saturday mornings. Meet fellow firefighters and paramedics, and learn how they respond to everyday emergencies. For groups of less than 10 people, no pre-registration is required either.
Marina Bay Fire Station
Address: 70 Marina View, Singapore 018962
Opening hours: Tour Timing 1: 9am-9.50am | Tour Timing 2: 10am-10.50am
Contact: SCDF website
---
9. Discover the history and heritage of Orchard Road
---
1 minute from Orchard MRT
---

Orchard Road in 1911 and today.
Image adapted from: Andrew Tan, Unsplash
Before becoming the busy shopping street it is today, Orchard Road was peppered with fruit orchards and spice plantations back in the 1800s. Pick and embark on one of many Orchard Heritage Trails and learn how this popular street came to be. 
Along these free self-guided tours, you might even spot art along Ion Orchard and Orchard Central that pays an ode to the nutmeg plantations from the past.

Image credit: Eatbook
​Along the way, replenish your tummy with cheap bites, like Lucky Plaza's famous Yong Tau Foo ($5.60) from My Favourite Cafe and authentic Indonesian Nasi Padang (from $5) at Minang House. 
---
10. Visit Giok Hong Tian Temple, one of Singapore's oldest temples
---
1 minute from Havelock MRT
---
Right at the end of Havelock Road lies an ornate, crimson red temple that seems a little out of place with the surrounding high-rise buildings. However, the Giok Hong Tian temple is a precious part of the neighbourhood and was a source of community for early Fujian immigrants. 
With its flying fish dragon sculptures and poetry-scribbled walls, the temple is a long-lasting emblem of our spiritual heritage in Singapore. One may enter for an audience with the Jade Emperor, but photography and unmasking isn't allowed.
Giok Hong Tian Temple
Address: 495 Havelock Road, Singapore 169635
Opening hours: Mon-Sat 7am-2pm | Sun 7am-1.30pm
Contact: 6733 5727
---
11. Take a stroll along the Singapore River at Kim Seng Park
---
4 minutes from Great World MRT
---

Image credit: Scribbling Geek
Kim Seng Park was named after Tan Kim Seng, a successful businessman in the trade industry who made generous donations to Singapore's drought relief back in 1857. The arcadian promenade runs beside the Singapore River and features multiple scenic lookouts of Robertson Quay.
The swings and sandpits here make the space a wholesome playgarden for kids, while the ample foliage and flat paths are great for joggers who fancy peace and quiet. The unmissable Jiak Kim Bridge also lights up at night, resulting in a wallpaper-worthy picture – although we think it looks pretty cool in the day too.
Afterwards, walk 5 minutes along the river toward Zion Riverside Food Centre for crowd-favourites like Char Kway Teow (from $4) and Big Prawn Mee (from $6). 
Kim Seng Park
Address: River Valley Green, Singapore 237993
Opening hours: 24 hours, Daily
Contact: Kim Seng Park website
---
Check out these places on the Thomson-East Coast Line
---
The Thomson-East Coast Line is dotted with loads of free and fun activities that you'll have no reason not to visit, come 13th November. 
Exploration aside, it'll give us some much needed time to hit snooze before our morning commute to the busy CBD and Marina Bay areas. Folks from the Great World and Havelock district will finally be connected to the rail network and get to join in on convenience and accessibility. Plus, with the addition of the Gardens By The Bay station, there's no need to drive all the way down east for some weekend merriment.
Even better – be among the first to preview the 11 new stations along TEL3 for free, on 11th November from 10am-9pm. Whether that's for locating a hidden merlion, exploring 20th century Peranakan homes, or becoming a firefighter for a day, smiles and savings are guaranteed.
---
This article was brought to you by LTA.
Photography by Poh Jin Ron.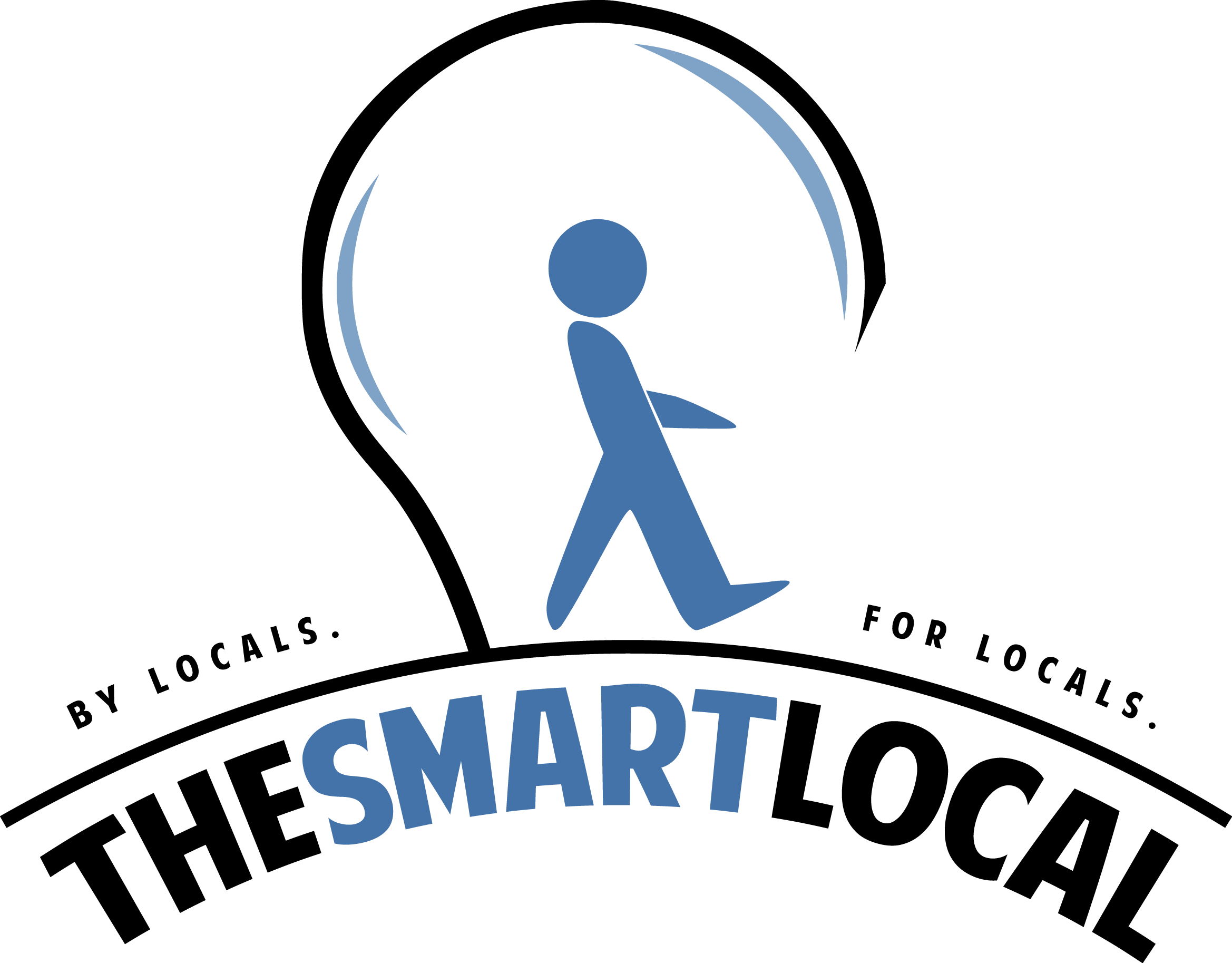 Drop us your email so you won't miss the latest news.