Singapore round island road trip
---
Hailing from the Eastern part of Singapore, I'm sure I'm not the only one who's curious about what the rest of the island has to offer if we actually visited those far-flung and ulu places. This is especially true when meeting Westies who claim to live in the "best side"; when all that Google Maps shows is endless miles of industrial areas, shipping ports, and jungles. So to answer the question of what each zone has to offer, we embarked on a Singapore round island road trip.
With the help of BlueSG's car-sharing service, we drove to the furthest ends of Singapore to see what we could find that could possibly end the argument of which side is best. BlueSG also has a collab with Marvel Studios' Black Panther: Wakanda Forever, so read till the end to find out how you can score movie tickets, rental vouchers, and even gym passes. 
---
– North – 
---
1. Ku-Kai Izakaya – Seaside Japanese bar & eatery
---
After a long wait, travel restrictions have recently been lifted and people can now fly freely from Singapore to Japan. But those who are craving a taste of authentic Japanese cuisine without venturing abroad can drop by the SAF Yacht Club in Admiralty to dine at Ku-Kai Izakaya. 
Located near the sea, this little-known izakaya – which translates to "stay-drink-place" – has all the feels of Japanese islands like Okinawa, complete with an abundance of palm trees and a prime sunset view. It even has its very own Torii gate with a red hanging lantern, great for wanderlust pictures.
The alfresco dining area makes heavy use of wooden furnishing and fixtures, giving the place a rustic and traditional ambience. Warm fairy lights and paper lanterns add to the cosiness, and you might very well forget that you're in Singapore as you feel that sea breeze. 
Image adapted from: 神武不败, Joseph Tan
This makes it the perfect place to indulge in Japanese must-tries like Crispy Fried Chicken ($12) and Jaga Mentaiko ($11), both of which pair exceptionally well with the light touch of Japanese beer like Sapporo ($10). Since seating is limited, we recommend calling them to reserve your seats to ensure a meal with a great view. 
Address: 43 Admiralty Road West, Singapore 759962
Opening hours: Tue-Fri 5.30pm-11.30pm | Sat-Sun 11.30am-11.30pm (Closed on Mondays)
Contact: 8304 3028 | Ku-Kai Izakaya website
---
2. Kampong Wak Hassan – Beach hideout with fusion restaurant
---
Kampong Wak Hassan was one of the oldest villages in Singapore, with a rich history dating back to 1914. While the village had to be cleared for modern housing projects in the 1990s, remnants of this kampong in the North can still be found near Sembawang Park.  
Just don't stay past sundown as the beach is a known hangout spot of Kakak Ponz, AKA the pontianak.
Next to the former village's seawall is a short flight of stairs which leads to Sembawang Beach, just beyond the main entrance of Sembawang Park. This stretch may not be as large as other beaches in Singapore, but it's on the quiet side and a good place to plonk down to enjoy the sights and sounds of the water. 
Walk along the beach and you'll see Sembawang Jetty up ahead which is great for fishing. Connecting the jetty is a flight of stairs up a small hill which leads to Beaulieu House. 
This neoclassical house residence turned military quarters is now a restaurant with scenic views and a nostalgic ambience. 
They serve a variety of cuisine like Western and Asian and is Halal certified as well. The Lamb Shank Rendang ($28) and Drumlets Mongolian Sauce ($14) are some of the chef's top picks, reflecting the Western and Asian influences that impact Beaulieu House. 
Kampong Wak Hassan on Google Maps
Beaulieu House
Address: 117 Beaulieu Road, Singapore 759837
Opening hours: Mon-Fri 11am-2.30pm, 5.30pm-10.30pm | Sat-Sun 10am-2.30pm, 5.30pm-10.30pm
Contact: 6257 9234 | Beaulieu House website
---
– South –

---
3. Marina South Promenade – Hidden coastal gem
---
Marina South Promenade is a stretch of breakwaters along the Southern bank of Singapore, located alongside Marina South Pier. Part of the reason why this may not be a frequently visited place is the fact that it's shrouded by a treeline, making it difficult to see from the road. 
Although there are no actual shelters there, there are plenty of trees that offer shade from the sun. 
One of the lesser-developed parts of Singapore's coast, you won't find anything more than a sign that marks the promenade's location.
It's also one of the few places on our island where you can sit on the edge of the breakwater to admire the sights of ships and boats travelling in and out of the area. As far as settling in a natural paradise unmarred by manmade developments, this hidden gem is tough to beat.
Marina South Promenade on Google Maps
---
– East –

---
4. NSRCC Sea Sports Centre – Swanky seaside restaurants
---
The National Service Resort Country Club (NSRCC) Sea Sports Centre located along the  Changi coastline is not just a place of water sports, but has different dining options as well. Although the Sea Sports Centre's activities are mainly for members of the NSRCC, the area remains open to non-members, so feel free to swing by for great food and seaside views. 
Image adapted from: Stella Seaside Lounge
One of the eateries is Stella Seaside Lounge, which has beach club vibes with its outdoor seating area and puts you right at the edge of the ocean. The sheltered alfresco area is a pet-friendly zone where you and your furkid can sit back for some R&R. Just take note that pets aren't allowed on the main deck area. 
Image adapted from: @stellaseasidelounge, @stellaseasidelounge
Their signature cocktails – like the Sunset Daiquiri ($21) – are a must-try and the Butter Garlic Prawns ($22) are an excellent option when it comes to finger foods to share. 
Another dining option in the area is Ray's Beach House, a zi char restaurant located right next to Stella. Their Sliced Pork with Chilli ($14) and Sambal Clams ($15) are some good picks from a wide variety of offerings. 
Aside from zi char, Ray's Beach House also has an extensive Western menu.
Image adapted from: P Chong, martin
You can expect the same views that you get from Stella, minus the pool and fairy lights. However, the one addition you can look forward to are cabanas on either side of their outdoor seating area.
These cabanas provide shade if you're not a fan of the sun, but still allow plenty of sea breeze to come through while you're enjoying your meal. And if you're not really hungry, the cabanas are still the perfect spot to relax with a drink and recharge your batteries after a long week of work. 
NSRCC Sea Sports Centre on Google Maps
Stella Seaside Lounge
Address: 11 Changi Coast Walk, Singapore 499740
Opening hours: Mon-Fri 4pm-10.30pm | Sat-Sun 12pm-10.30pm
Contact: 6214 9168 (Whatsapp) | Stella Seaside Lounge website
Ray's Beach House
Address: 11 Changi Coast Walk, Singapore 499740
Opening hours: Mon-Fri 11.30am-10.30pm I Sat-Sun 9.30am-10.30pm
Contact: 9118 5045 (WhatsApp) | Ray's Beach House website
---
5. Changi Point Coastal Walk – Scenic hiking trail
---
Just down the road from the NSRCC after an 18-minute drive is the Changi Point Coastal Walk. This 2.2km hiking trail has 6 different sections that trace the Changi shoreline, with multiple stops and lookout points that give you an unblocked view beyond the coast. 
The starting point of the boardwalk is tucked away to the left of Changi Ferry Terminal, the only pier that has boat rides to and fro the island of Pulau Ubin. From this point, the trail begins with Creek Walk, the first open stretch of a platform that has views of both Ubin and Changi Beach Park. 
After a 5-minute walk, you'll reach the first of 4 lookout points that is directly behind Changi Golf Club. This lookout point is a prime spot for fishing or taking photos, since it's close enough to both the pier and Changi Airport, and you'll get to see both boats and planes coming and going. 
Walking further down the path, you can expect to see more Hawaii-esque scenes with open air pathways along Beach Walk which is flanked by palm trees. You can also spot anchored yachts out in the sea from the Sailing Point Walk. 
Changi Point Coastal Walk on Google Maps
---
– West –

---
6. Tuas Lamp Post 1 – Renowned landmark for cyclists
---
You'll be hard pressed to find a place that is more ulu than Lamp Post 1 at Tuas South Boulevard. Over the years, this once-insignificant lamp post has become somewhat of a cultural landmark for cyclists who have made it their mission to undergo a pseudo-pilgrimage to the far West. 
And this all started when a group of 60 cyclists from the Love Cycling SG Facebook group made a journey to Tuas and began the trend, pasting the inaugural "Pedal Until Shiok" sticker on the lamp post. 
Initially used to mark the end of a cycling route, this now famous spot is one of the rare places where "legal vandalism" is allowed. This unprecedented exception made by former Transport Minister Ong Ye Kung himself in early 2021 was welcomed by cyclists, who have since been triumphantly marking the lamp post.
Over time, the aim shifted from simply marking the post to getting a sticker as high as possible. Those who manage to paste their sticker above the rest earn bragging rights, which has led to some using roadside barriers as platforms to stand on or even bringing their own ladders. 
And despite its remote location, it's still a revered spot for riders and it's certainly one of the most unique places in Singapore, which makes the long journey there worth every minute – whether you're venturing there on 2 wheels or 4. 
Tuas Lamp Post 1 on Google Maps
---
7. Raffles Marina Lighthouse – IG-worthy landmark & views of JB
---
The 12m high Raffles Marina Lighthouse is another icon in the West that is definitely worth checking out if you're into beautiful sunsets. 
Looking like something straight out of a Hollywood blockbuster, this privately owned and maintained landmark – or seamark – is located right at the tip of the Raffles Marina Club. As a nifty bonus, from the outer perimeter of the pier, you can enjoy a good view of the Tuas Causeway and bustling JB.
While the place may be scenic and beautiful, picnics and any informal dining are unfortunately not allowed along the pier. But you can grab a nice meal at the Marina Bistro before heading down to see the lighthouse during a romantic evening out. 
To find out more about photoshoot permissions and even a fishing staycation, read our Raffles Marina Lighthouse guide.
Admission: Free
Address: 10 Tuas West Drive, 638404
Opening hours: 8am-10pm, Daily
Raffles Marina Lighthouse on Google Maps
---
Explore the ulu side of Singapore with BlueSG
---
Owning a car in Singapore seems almost impossible with COE prices skyrocketing to all-time highs alongside rising costs of maintaining a car, but that doesn't mean that those with licences can't still drive. 
BlueSG offers a cost-effective alternative for drivers who have neither the money nor the desire to splurge on their own vehicles. By charging a flat rate of $0.42/minute regardless of day or time, drivers can simply rent a car at a much lower cost than buying or leasing one. 
BlueSG's rental packages would suit you better if you're planning to rent a vehicle for extended periods. They have options like a 3-hour rental ($49.90, U.P. $75.60), 4-hour rental ($59.90, U.P. $100.80), and a 90-minute midnight rental ($19.90, U.P. $37.80) for that is perfect for getting you home post-supper. 
There's no need to pay for parking or fuel since it's an electric car sharing service, and with a fleet of more than 800 vehicles spread across 380 locations islandwide, you can access the cars from anywhere. So if you're looking for a quick and easy means of personal transportation that is affordable, then BlueSG is the choice for you. 
Image credit: BlueSG
They're also running a promotion for the upcoming Marvel Studios' Black Panther: Wakanda Forever movie with specially designed cars, so do keep an eye out for them on the roads. 
Synopsis: this highly anticipated sequel is where "the Wakandans strive to embrace their next chapter, fighting to protect their nation from intervening world powers in the wake of King T'Challa's death".
And for the Marvel fans like myself who are anxiously anticipating the release of this blockbuster in Singapore theatres 10th Nov 2022 onwards, here's how you can snag some tickets:
---
Join the BlueSG community & win exclusive prizes
---
From 13th Oct to 13th Nov 2022, BlueSG is holding a series of exclusive giveaways for their members. First up, the Supercharged Team Challenge, where teams of 4 BlueSG members each try to garner the most cumulative mileage.
The sign-up period is 13th-20th Oct 2022, and the actual challenge will take place from 24th Oct to 13th Nov 2022. The top 3 teams racking up the highest mileage will snag 4x tickets to Marvel Studios' Black Panther: Wakanda Forever, $400 worth of BlueSG Rental Vouchers, and 4x 1-month True Fitness Passes.

Work your way to a super hero bod at True Fitness.
For teams that don't rank in the top 3, fret not as the consolation prizes for the Team Challenge aren't too shabby either. The following vouchers are up for grabs for the first 30 teams hitting the requirements, so fastest fingers first:
Snap and post a picture of the

Marvel Studios' Black Panther: Wakanda Forever themed BlueSG Car

on Instagram to get a

$10 BlueSG Rental Voucher

per post, capped at $20.

Refer a friend to become a BlueSG member and get a

$10 Rental Voucher

for every successful referral, capped at $40.
If you're not part of a team, there's also a Social Contest running from 25th-31st Oct 2022. To win a pair of Marvel Studios' Black Panther: Wakanda Forever tickets, simply comment on this BlueSG IG post and share how Black Panther: Wakanda Forever inspires you to contribute to the community.
There's also an Individual Challenge where:
The first 300 members who rent 5 BlueSG trips* will win a $10 Rental Voucher.

The first 100 members who rent 10 BlueSG trips* will win a $5 Rental Voucher, plus a pair of Marvel Studios' Black Panther: Wakanda Forever Movie Tickets. 
*Trips refer to rentals with a minimum of 30 chargeable minutes. 
For those who aren't BlueSG members yet, sign up using the promo code <Wakanda> to get a free 1-Month Basic Plan and $5 Rental Voucher to kick things off. The promo code is valid from 13th Oct to 13th Nov, so don't wait to join the BlueSG community. 
With BlueSG's affordable rates and extensive coverage, getting home after a late-night movie or supper with friends will no longer be an issue. You also won't have to worry about not getting a cab or paying for expensive rides when looking for a way home in the wee hours of the morning. 
---
This post is brought to you by BlueSG.
Photography by Ian Sim and Afiqah Amir.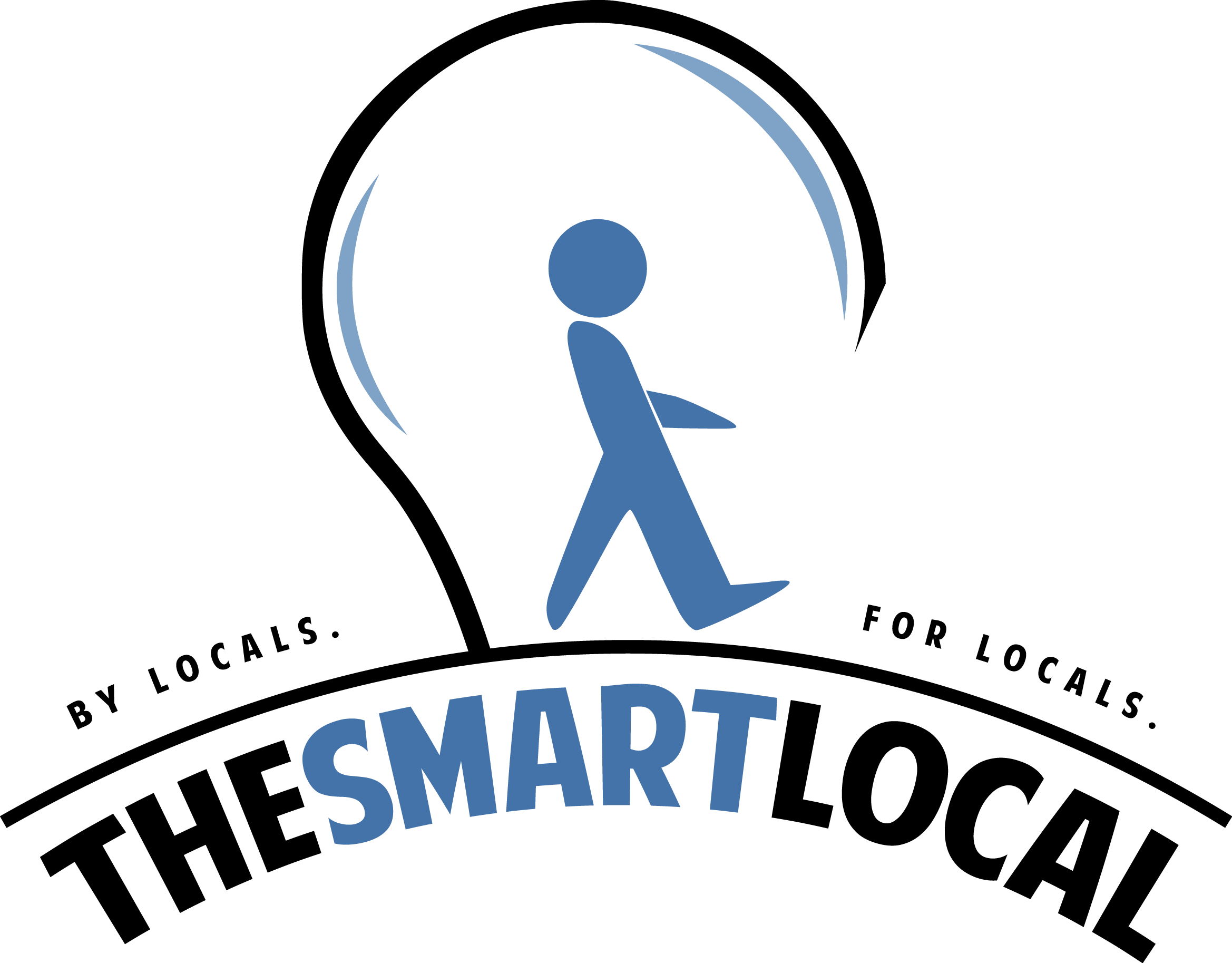 Drop us your email so you won't miss the latest news.