Story of a drug abuser
---
It was a Wednesday night in early 2013, and it was Nicholas' 18th birthday – or what was left of it. On the floor of a grey and bare room in a police lock-up, he was sitting with a handful of cellmates. His younger self would think this was fun, as, for once, he was surrounded by like-minded addicts. But now, he felt wretched. He wanted a way out.
Fast forward to 2022, Nicholas's been clean for 8 years and is now an advocate for recovering addicts and ex-convicts. It took a long time but he finally emerged from his rock bottom. And here's the story of his journey.
---
A troubled past led to drug abuse
---
Of everything Nicholas remembered from the darkest days of his drug addiction, the split of his parents haunted him the most.
Image credit: Nicholas
He never thought he'd be 10 years old and fatherless. After the divorce, Nicholas's dad vanished and he was left feeling alone and lost. His future felt like a black hole with no aspirations, goals, or support system. All he wanted was to feel better, so at the age of 13, he turned to drugs. Heroin, to be exact.
Unlike the usual party drugs, heroin, for most drug users, was the ultimate taboo because of its highly addictive and deadly nature. But when his group of friends were using it, his desire to fit in nudged him to embrace it – and even actively seek it out. 
When Nicholas took his first hit, he remembered feeling warm and hopeful. All of his feelings of failure and pain were swept aside. In his euphoria, he also felt an emotional connection to his new friends, something he hadn't experienced in a very long time. 
"A 'big brother' in the group whom I looked up to as a role model, who took care of me when no one did, was taking drugs daily, so I thought I could do it as well", Nicholas recalled.
---
2.5 years of jail & rehab
---
Like a lot of abusers, Nicholas thought he would be able to control his intake. But everything became a blur, and what started as weekend self-medicated sessions turned into a daily habit. When he turned 14, he dropped out of school. By 15 years old, Nicholas knew he was addicted, injecting heroin almost every day.
On days when he couldn't get hold of his dealer, he spiralled through a series of excruciating withdrawal symptoms. "I remember an intense shiver that wouldn't go away. I'd stand under the sun and still shiver, Nicholas shared. 
By the time Nicholas' mother found out about his drug abuse, it was already too late – it was at that time that he also realised he had an addiction. "Without heroin, I felt ill. I couldn't stop, and eventually, that got me into trouble. The first time I got caught by the police was when I was 15. I was put up in lock-up and subsequently, sent to the Drug Rehabilitation Centre for 6 months", he said. 
Between 2011-2015, Nicholas spent a total of 2 and a half years in and out of the Drug Rehabilitation Centre. During this time, he was able to reflect on his mistakes. "I was ashamed of the person I had become, and I wanted to make better decisions when I got out", said Nicholas.
However, as soon as he was released after his first stint, he fell right back into the arms of the so-called friends who threw him back into the deep end of the addiction pool. And he relapsed.
---
A near fatal overdose that broke the cycle of drug addiction
---
As much as he wanted to give heroin up, Nicholas had no idea how to do it. He'd shoot up, only to come around lying on the floor much later.
Then came a moment of clarity in the form of an overdose. In 2015, Nicholas was found face down in his room. When his mum rushed in, he was barely breathing. The moment he gained consciousness, mum was the first person he saw sitting by his bedside.
This caught Nicholas by surprise. It had been a long time since he saw her. "Ever since my dad walked out on us, my relationship with my mum kinda ended," he said. But here she was, saving his life.
Image credit: Nicholas
A realisation suddenly dawned on him: during all of his highs and lows and despite his addiction, his mum had always stuck by him and silently watched over him. He'd be dead if it wasn't for her. To her, he owed a debt of gratitude he'd never be able to repay. But he was determined to do the one thing he knew his mum would be proud of: to get clean.
---
Guidance & mentorship helped Nicholas rebuild his life
---
The road to recovery wasn't easy – Nicholas was in rehab group after rehab group, and he deleted his old contacts and changed his phone number 3 times. "I was doing much better in rehab, but certain things still reminded me of my drug using days. The smell of burnt metal, for example, scared me", Nicholas lowered his voice. 
During his last stint in rehab, Nicholas came across Architects of Life – a social enterprise that aims to help at-risk youths, drug addicts, and ex-convicts rejoin society. He enrolled into its 6-month programme and it was, by far, one of the most important things that changed his life.
Under the guidance of Glenn, founder of the organisation, Nicholas found a purpose to carry on for the first time in his life. "I wanted to make my mum proud and to give her the kind of support that my dad failed to provide. She deserved it," Nicholas added. After a couple years of working part time jobs, he was able to buy his mum a house.
Image credit: Nicholas
There was another goal that Nicholas set out for himself: he wanted to reach out to those who were in his shoes but too afraid or unable to get help. Back in the army, he helped a friend recover from substance use by keeping him occupied every day and opening up about his own experience.
"Loneliness was one of the reasons why a lot of the guys I knew in the army turned to drugs. Together with my platoon, we were able to offer support to the ones suffering from addiction through our company and words of encouragement.", said Nicholas.
Image credit: Nicholas
In 2020, he managed to successfully plan and execute Triad Trails – a heritage tour led by ex-convicts. An initiative by Architects of Life, the 2.5-hour journey is where participants uncover stories of the gangs, crimes, and drugs scene in Singapore. Presently, he's a part of a counselling group at Architects of Life.
---
A support system for drug addicts & ex-convicts
---
Addiction is like a virus that feeds off its host – it wants to thrive at their expense. Like many drug addicts, Nicholas embodied the hopelessness they would also recognise in themselves. However, with the right support system from Architects of Life, these ex-convicts have been able to rebuild their lives and become role models for others who are battling drug addiction.
Since September 2022, Architects of Life has established a partnership with the National Council Against Drug Abuse (NCADA) in an effort to spark conversations around drug addiction within society. Titled What's Your Fix?, the 2-year-long campaign aims to raise awareness of the reality of drug use and how people can support others who might be vulnerable to drugs. 
Image credit: NCADA
To get a better understanding of drug addiction and its consequences on personal relationships, tune in to 21 episodes of the TikTok series Finding Juliana. Then, catch the 25-minute finale of the show on the social media platform, followed by a live Q&A session where you'll be able to meet Nicholas. 
Image credit: NCADA
Many people are struggling with drug addiction in Singapore as we speak. While rehab saves lives, you can also do your part in saving others by speaking up and offering your support.
---
This post was brought to you by National Council Against Drug Abuse.
Cover image adapted from Nicholas.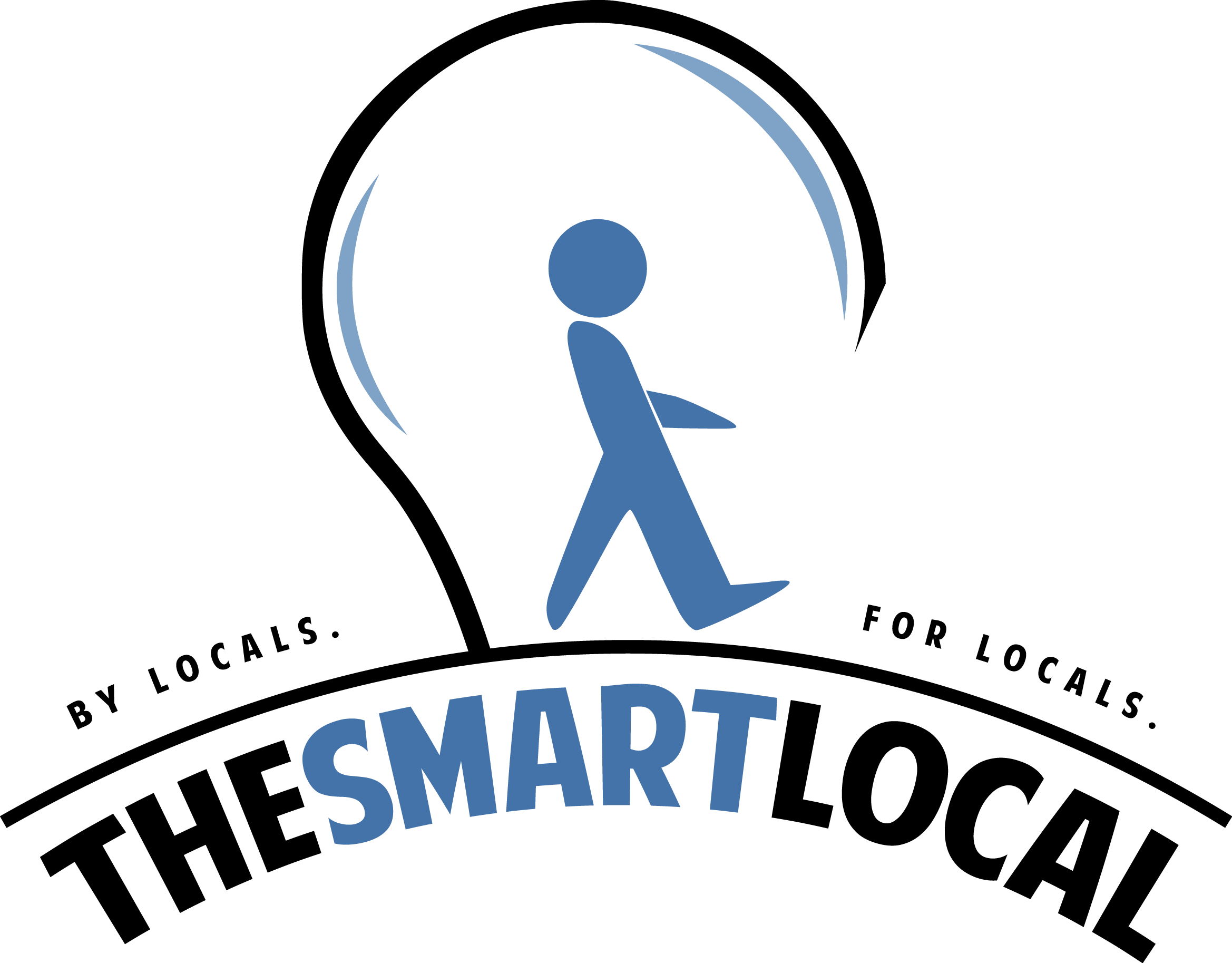 Drop us your email so you won't miss the latest news.