Openings in Singapore in the next decade
---
For all the times we've joked that our national bird is the crane thanks to never-ending construction, we have to admit that Singapore's rapid development is praise-worthy. And we're not slowing down. From new parks and lifestyle hubs, here's the lowdown on the most exciting openings in Singapore we can look forward to within the next 10 years.
– 2024 to 2026 –
---
1. Punggol Digital District – SG's Silicon Valley with sky gardens
---
Image credit: Urban Redevelopment Authority 
Move over Silicon Valley, Punggol Digital District (PDD) is in da house. Unveiling in 2024, the smart district will bring together the Singapore Institute of Technology's (SIT) campus and JTC's Business Park spaces.
According to URA, PDD is expected to create 28,000 jobs in cybersecurity and data analytics. So if you're working in these fields, your future office could very well be here. We hear there are even going to be drones delivering goods in a centralised logistics hub.
Image credit: JTC
JTC has also announced that the Old Punggol Road will be converted into a Heritage Trail that will connect to the Punggol Waterway Park so you'll be able to take a 1.3km stroll along the coast.
Residents in the Punggol district can look forward to PDD's sky terrace gardens which will feature pod-like spaces for casual business meetings or for muggers to study.
---
2. Alexandra Nature Park – 500m trail in a forest valley
---

Image credit: Urban Redevelopment Authority 
Those on a quest to conquer all the walking trails on our sunny island, there's more coming your way. In 2025, Alexandra Nature Park will join the Labrador Nature Park Network which will then comprise 4 new parks and 6 existing parks including Labrador Park and the Labrador Nature Reserve. Perhaps most exciting of all is the 500m trail set in a natural forest valley.
---
3. Rail Corridor – New stretches reopening between 2023-2026
---

Image adapted from: Nparks
You've probably already heard so much about the Green Corridor, also known as the Rail Corridor, that you're wondering what else is there to know about it. Well, the portions that are currently closed off will progressively be reopening starting next year.
The route up north around Sungei Kadut and Kranji will be fully open by early 2023 while the route down south in the CBD will open by 2026. Yay to finally being able to access the Tanjong Pagar Railway Station.
---
4. Ang Mo Kio – 27km cycling network by 2026
---
Image credit: Urban Redevelopment Authority 
Residents of Ang Mo Kio will have more reasons to celebrate as LTA is planning to add 27km of cycling routes in the neighbourhood by 2026. The route will cover part of the Bishan-Ang Mo Kio but also conveniently connect to nearby amenities such as schools, food centres, and community centres.
---
5. Yew Tee Integrated Development – Senior-friendly housing
---
Image credit: @Urban Redevelopment Authority 
With Singapore's ageing population on the rise, it's no surprise that the government is planning various facilities for our senior citizens. The Yew Tee Integrated Development, which will be completed around 2026, is a senior-friendly HDB estate that will house an impressive mix of facilities within the area for easy access.
For example, they will be able to dine at Choa Chu Kang's first hawker centre, visit polyclinics, and socialise with their kakis at the community clubs or gardens – all without having to venture out of their neighbourhood. Residents will even have their own community garden to grow edible plants and fruit trees.
---
6. Marina Bay Sands – Tower 4 & Performance Arena
---
Image credit: Marina Bay Sands
Earlier this year, Marina Bay Sands (MBS) announced their expansion plans to add the fourth tower and a Performance Arena. Slated to open in 2026, MBS Tower 4 will add a thousand luxury suites for tourists and staycationers alike. 
The 15,000-seater entertainment arena will be used not only for concerts but also for large conferences and MICE events. According to MBS, the state-of-the-art facilities and new technology will allow for entertainment with technically high production value. We await with bated breath. 
---
7. NS Square – Future NDPs venue
---

Image credit: URA
If you were saddened by the news that the Floating Platform at Marina Bay will no longer play host to the annual NDP, here's some exciting news. MINDEF's latest update reveals that plans to construct NS Square are underway and will be the new venue for future NDPs once it is ready in 2026.
This new multi-purpose space will have a performance stage with a grandstand of 30,000 seating capacity and a new public waterfront promenade where the public can enjoy dragon boating, canoeing, and kayaking. Besides, there will be an NS-themed gallery celebrating the stories of our men in green.
---
8. 4 new nature trails by 2026
---
Image credit: Nparks
We don't usually think of Singapore as a walkable city but we're about to have 4 new nature trails. We soon will be able to explore our island across 360km of nature trails. The first new path will be a 25km coast-to-coast trail from Khatib Bongsu to Sungei Buloh Wetland Reserve. 
Then, a 34km Central Corridor from Woodlands to the city, and an 18km trail from Pasir Ris to East Coast Park via Bedok Reservoir. Finally, the longest cross-island trail will be a 62km trail from Changi Beach to Tuas.
---
9. Minion Land – World's first & exclusive to USS
---
Image credit: Resorts World Sentosa
If you can't get enough of these tiny yellow henchmen, rejoice because Minion Land is making its debut at Universal Studios Singapore (USS) in 2024. Taking over the current Madagascar section, Minion Land will feature rides, themed shops to splurge on cute merch, and restaurants.
Look forward to an immersive motion-simulator 3D ride as well as a world's first original ride exclusive to USS whose deets are currently under wraps.
– 2027 to 2030 –
---
10. Jurong Lake District – New Science Centre in 2027
---

Image credit: Urban Redevelopment Authority 
With Jem, IMM, Westgate, and JCube, Jurong is already a pretty happening place. It's about to get even more lit with the Jurong Lake District development plan. The one we're most excited about is the new Science Centre that will be ready in 2027 and will sit right by Jurong Lake.
Image credit: Jurong Lake District
In line with our garden city theme, Jurong Lake District is planning to have dedicated cycling paths or designate some new roads as Transit Priority Corridors that are not accessible to cars, only buses, bicycles, and pedestrians. There'll also be an additional way to get here with the new Jurong Region Line station set to open in 2028.
---
11. Revamped Orchard Road – Playgrounds & water play features
---

Image credit: URA
Apart from the Trifecta sports complex opening in 2023, Orchard Road is about to see a revamp that will make it more than just a shopping street. As an homage to its heritage, URA is planning to "Bring Back the Orchard" – an initiative that will see more green spaces integrated within the urban jungle.
The plans include a playground for kids and a new sheltered event space at Dhoby Ghaut Green as well as a continuous green oasis connecting Istana Park, Dhoby Ghaut Green, and Plaza Singapura.

Image credit: URA 
The busy road will also finally see elevated link bridges so we can skip the hassle of long-winded underground crossings to get to the other side. It's also the perfect photo op, especially during festive seasons such as Christmas when the road is decked with lighting and decor.
---
12. Cross Island Line – 22 new MRT stations by 2032
---
Image credit: LTA
Our MRT map gets more colourful as the years go by and new lines are being added. The Cross Island Line will be the 8th line and the longest fully underground one when it becomes operational in phases starting from 2030.
The line will connect dwellers in the east, west, and northeast. That means peeps living in Changi will be able to get to Jurong or Punggol without having to change lines and vice versa. Even then, almost half the stations on the line will be interchange stations linking to other lines.
---
13. Additional 200ha of skyrise greenery by 2030
---
Image credit: Nparks
Back in 2020, Nparks declared that "all households will be within a 10-minute walk from a park" by 2030. Since then, Covid-19 happened and we all know how being outdoors in the parks has played such an important role in maintaining our sanity. So we couldn't be happier with Nparks' aim to have 500km of park connectors and 30 therapeutic gardens across Singapore by 2030.
– 2031 Onwards –
---
14. Paya Lebar Air Base – Car-free walkable neighbourhood
---
Image credit: Urban Redevelopment Authority 
As far as car-free neighbourhoods go, it might not be too far from reality when the new Paya Lebar town comes to be. In place of the current Paya Lebar Air Base, the town will be developed once the airbase relocates starting in 2030.
Making good use of the long stretch of runway, the URA has plans to turn it into a car-free walkable stretch, providing access to nearby housing, communal facilities and amenities. URA has also said that the design will pay homage to the unique aviation heritage by retaining the former airport buildings and repurposing them into something new.
Image credit: ​​Lee Hsien Loong 
Just like the current Paya Lebar Quarter, the town will integrate office, residential, and commercial buildings into the neighbourhood with lots of green spaces for play. In this year's National Day Rally speech, PM Lee floated the idea that the 3.8km runway could be part of a green connector that would eventually link to other PCNs around the area.
---
15. Changi Airport Terminal 5 – Largest terminal yet
---
Image credit: Changi Airport Group
In this year's National Day Rally speech, PM Lee also assured us that Singapore is going full steam ahead with the plans of building Changi Terminal 5 (T5), the airport's largest terminal, to be operational in the mid-2030s.
Changi Airport Group emphasised that learning from Covid-19, the airport will feature contactless systems at passenger touchpoints and enhanced ventilation systems.
We don't know too much about this yet but Changi East Urban District will be built right next to T5 and will feature offices, hotels, and serviced apartments.
---
16. Kallang Alive precinct – Elevated running track & sports facilities
---
Image credit: Sport Singapore 
Singapore Sports Hub at Kallang is about to get a whole lot bigger with more sporting facilities and community facilities in the works. Being touted as Kallang Alive precinct, there are plans to add a Kallang Football Hub and Kallang Tennis Centre.
In addition, the existing Kallang Theatre will be redeveloped into an entertainment centre from 2027 onwards. You can also look forward to going for a jog in the Kallang Alive Gateway and Loop from 2030 onwards which basically traces parts of the circular airfield of the former Kallang Airport.
---
17. Bayshore – Vibrant housing area near the ECP
---
Image credit: Urban Redevelopment Authority 
Adding to the long list of reasons to stay in the east, URA's plans for Bayshore are pretty exciting. There will be a 60-hectare precinct located next to East Coast Park with dedicated cycling paths and wider pavements for pedestrians.
The row of condos along Bayshore will also be next to a new park that will celebrate the history of the pre-reclamation coastline with heritage seawalls and a sea pavilion.
---
18. Woodlands Central – New public plaza connected to TEL
---
Image credit: Urban Redevelopment Authority 
Once the Thomson-East Coast Line opens this year, Woodlands is going to be ulu no more. Over the next 15 years, URA has announced plans to develop Woodlands Central into a vibrant hub consisting of offices and retailers. There will also be a new public plaza and cycling paths that connect to the Woodlands MRT station.
---
Look forward to exciting new places in Singapore
---
In a nutshell, our little red dot is about to show the world what it's made of with these world-class developments in the pipeline. The next decade is looking bright and sunny for all of us with so many new places we'll have to explore.
More exciting developments to expect in the future:
---
Cover image adapted from: Urban Redevelopment Authority, Urban Redevelopment Authority,  Changi Airport group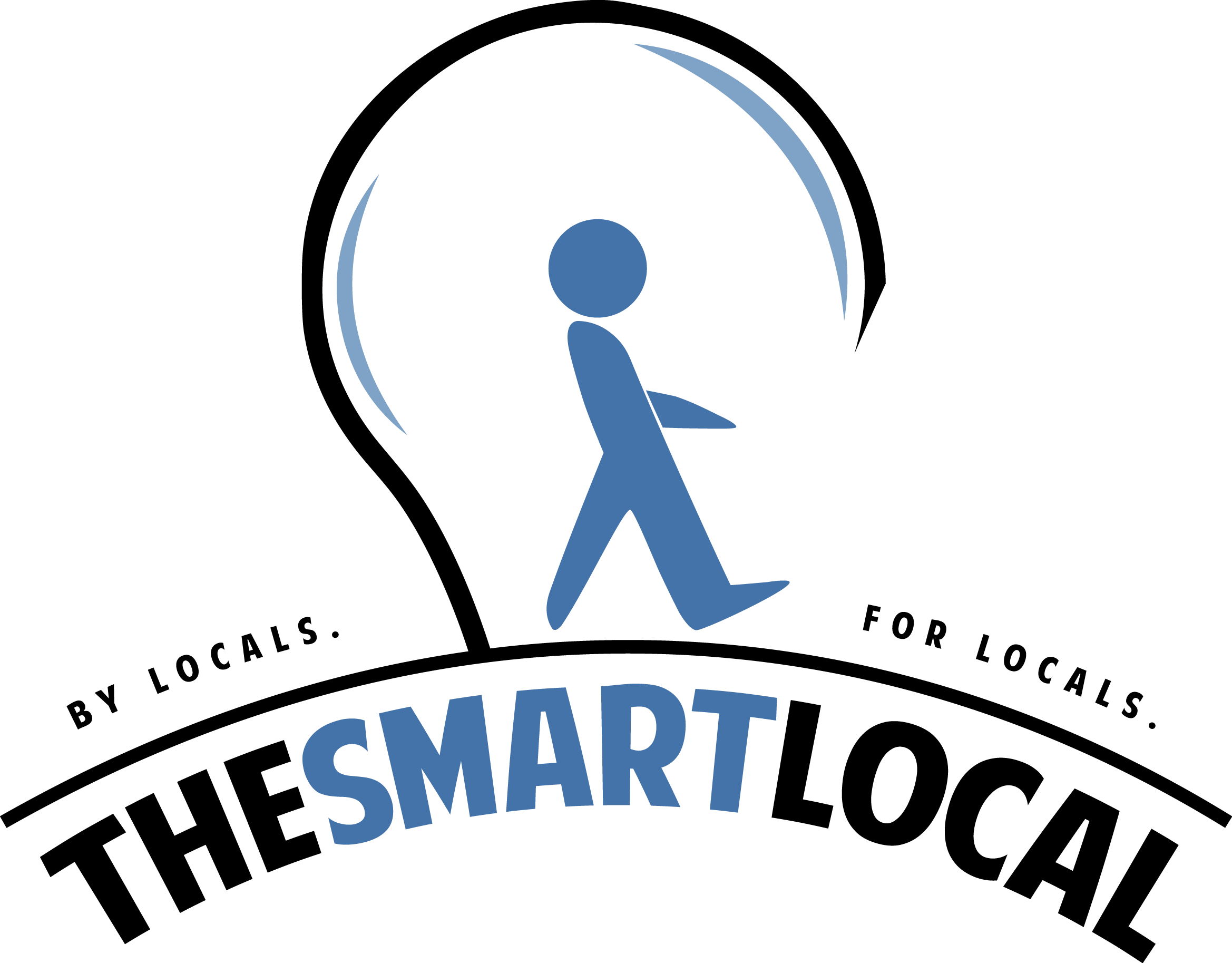 Drop us your email so you won't miss the latest news.