Things to do near Thomson-East Coast Line
---
The long-awaited announcement has come – more Thomson-East Coast Line (TEL) stations are finally opening, bringing convenience to many. Adding to the 6 existing stations are 11 new stations, including Great World, Shenton Way and Maxwell MRT. 
We've scoped out 12 things you can check out that are within walking distance from the new stations to KIV for when they open in mid-2022.
---
– Things to do near Stevens MRT –
---
1. Al Borgo – 4 min walk
---

Image credit: @elaine_xai,@ash_jahn_book 
Bringing you a taste of Italy without the hefty price of a plane ticket is Al Borgo. The establishment has been around the Bukit Timah area for over 8 years, and it's no longer a neighbourhood exclusive thanks to its close proximity to Stevens MRT.  
Pasta lovers can try out their specialty pasta dishes such as the Penne alla Boscaiola ($25) and the Linguine al Nero di Seppia ($28), or branch out and order their recommended Al Borgo tomato-based pizza ($32). 
Address: 383 Bukit Timah Road, Alocassia Apartments, #01-02, Singapore 259727
Telephone: 9772 1680
Opening hours: Wed-Mon 11.30am-2.15pm, 5.30pm-9.30pm (Closed on Tuesdays)
---
– Things to do near Napier MRT –
---
2. Open Farm Community – 5 min walk
---

Image credit: @swittsjake, @openfarmcommunity
Amidst our concrete buildings and skyscrapers is Open Farm Community, an urban farm and restaurant that's 5 minutes away from Napier MRT. Outdoor lovers will enjoy dining at the alfresco deck that's also pet-friendly, if you're planning on bringing your fur babies. 
When you're done exploring the gardens, fuel up and get their set lunch menu ($65++/person), or a la carte items like the Brunch Carbonara ($28) from their weekend brunch menu that's available on Saturdays and Sundays from 11am-3.30pm. 
Address: 130E Minden Road, Singapore 248819
Telephone: 6471 0306
Opening hours: Mon-Fri 12pm-2.30pm, 6pm-9pm | Sat-Sun 11am-3.30pm, 6pm-9pm
---
– Things to do near Orchard Boulevard MRT –
---
3. Fat Cow – 2 minute walk
---

Image credit: @peiminlikes_, @latereatwhere
While we have our beloved beef pepper rice from Pepper Lunch, upgrade your meal and indulge in atas beef from Fat Cow. Located at Camden Medical Centre just 2 minutes away from Orchard Boulevard MRT, this Japanese steakhouse boasts of top notch meat that's worth the trip down. 
It's all about the dining experience at Fat Cow. Treat yourself with the Sumire Lunch Omakase at $138++/pax or pamper yourself after a long day's work with the Nagoyaka Dinner Omakase at $280++/pax, available from Tuesday to Sunday. 
Address: 1 Orchard Boulevard, #01-01/02, Camden Medical Centre, Singapore 248649
Telephone: 9452 7814
Opening hours: 12pm-3pm, 6pm-10.30pm, Daily
---
– Things to do near Orchard MRT –
---
4. The Corner Shop – 7-minute walk
---

Image credit: Zha Huo Dian
Besides going to ulu thrift shops for unique graphic tees, there's also The Corner Shop at Far East Plaza that's accessible via Orchard MRT. The TEL line will be linked to the existing station, so you don't have to relearn your routes in town. 
They offer streetwear brands such as Pleasures and Poshbrain that you can upgrade your wardrobe with. The shop also makes for the perfect backdrop if you're looking to snap some pics, as it is filled with nostalgic trinkets from the 80s. 
Address: 14 Scotts Road Far East Plaza #03-16 Singapore 228213
Opening hours: 12.30pm-8.30pm, Daily 
---
– Things to do near Great World MRT –
---
5. The Source Bulk Foods – 7 min walk
---

Image credit: @thesourcesg 
There's no need to resort to elaborate means to be eco-friendly. Simple actions like reducing the amount of plastic bags you take at NTUC – even though the auntie in you is screaming to – can go a long way in saving Gaia. Places like The Source Bulk Foods specialise in this aspect, as their products have no packaging and shoppers are required to BYOB. 
Make a trip down to the shop that's located in Great World and top up your everyday cooking essentials like flour and oil, or purchase snacks like dried raspberries, cashews and chocolate honeycomb. There are a ton of items available so take your time and slowly browse through. 
Address: 1 Kim Seng Promenade, #B1-142/143, Great World City, Singapore 237994
Telephone: 8894 5461
Opening hours: 10am-10pm, Daily

---
– Things to do near Havelock MRT –
---
6. Grave of Tan Tock Seng – 8-minute walk
---

Image credit: Roots
We've all heard about the famed philanthropist in past history lessons, known for his magnanimity and compassion. While we might not have had the privilege of meeting him IRL, his legacy lives on in the form of the Tan Tock Seng Hospital.  
If you'd like to pay your respects and visit Tan Tock Seng's final resting place, you can drop off at Havelock MRT and take a short walk over. 
Address: 254 Outram Road, Singapore 169051
Opening hours: 24 hours, Daily 
---
7. The Homme Baker – 2-minute walk
---

Image credit: @the_homme_baker
Whoever said guys can't bake have not heard of The Homme Baker, a local bakery opened by Thailand-born pastry chef Pond Lim. Those looking to satisfy your sweet tooth no longer need to scour far and wide as you can order and opt for self-collection at their address that's just opposite Great World. 
Don't mistake their famous chocolate shell cakes (from $24) for actual blocks of cheese – they're just designed to look like Swiss cheese inspired by the hit cartoon Tom and Jerry. 
If you're looking to order some of these baked goods for dessert, consider the Nama Chocolate Collection (from $24) as well – it might have a deceptively simple appearance but the rich, ambrosial cacao used makes it a delectable delight. 
Address: 87 Zion Road, Singapore 160087
Telephone: 8748 4726
---
– Things to do near Outram Park MRT –
---
8. Pearl's Hill City Park – 5-minute walk
---

Image credit: @shuichi_japan_singapore
This next place is a go-to if you're in need of some zen vibes. Perched atop Pearl's Hill Terrace, Pearl's Hill City Park is peppered with Tembusu trees that offer shade from the blazing sun, and ponds filled with lotus plants. 
Gather your friends and family for an outdoor yoga session on the grass, or chill by the ponds and watch the terrapins laze about. Time stands still as you're immersed in the sounds of nature and it's almost a guarantee that you'll leave the park feeling less stressed.  
Address: Along Chin Swee Road, Pearl's Hill Road, Singapore 169879
---
– Things to do near Maxwell MRT –
---
9. Yixing Xuan Teahouse – 3-minute walk
---

Image credit: Yixing Xuan Teahouse
3 minutes away from Maxwell MRT is Yixing Xuan Teahouse, helmed by a father-daughter duo. Both started out in the banking industry but decided to leave and pursue their passions of tea appreciation, and the rest is history. 
You can explore the benefits of drinking tea, its rich history and culture at the Tea Appreciation workshop (from $55/person). The workshop also teaches you the traditional way to prepare tea, just like how they do in Story of Yanxi Palace. 
Address: 78 Tanjong Pagar Road, Singapore 088499
Telephone: 6224 6961
Opening hours: Mon-Thu 10am-8pm | Fri-Sat 10am-9.30pm | Sun & PH 10am-7pm 
---
– Things to do near Shenton Way MRT –
---
10. Singapore Chinese Cultural Centre – 4-minute walk
---

Image credit: SCCC
A short 4-minute away from Shenton Way MRT, the Singapore Chinese Cultural Centre (SCCC) houses numerous exhibitions that are aimed toward promoting local Chinese culture. 
You can expect interactive displays and storytelling visuals like the Life Is Sweet: Ang Ku Kueh Girl exhibition, available from now till 30th June 2022. 
Address: 1 Straits Boulevard, Singapore 018906
Opening hours: Mon-Fri 9am-6pm (Closed on Saturdays & Sundays)
Singapore Chinese Cultural Centre website
---
– Things to do near Marina Bay MRT –
---
11. Red Dot Design Museum – 4-minute walk
---

Image credit: @designmuseumshop 
Adding to the list of art exhibits and museums is Red Dot Design Museum, set along the Waterfront Promenade at Marina Bay. The museum showcases curated entries for the Red Dot Award For Design Concept, an international design award with participants from all over the world.
Although the museum is currently closed, it is set to reopen on 8th April 2022 and visitors can expect brand-new exhibitions and design works.
Address: Red Dot Design Museum, 11 Marina Boulevard, Singapore 018940
Telephone: 6514 0111
---
– Things to do near Gardens by the Bay MRT –
---
12. Sustainable Singapore Gallery – 5-minute walk
---

Image credit: @liveyourgreenpassion
Picnics and kite flying might be the first thing that comes to mind when you think of Marina Barrage – but wait, there's also the Sustainable Singapore Gallery which you can visit for free. 
The museum has interactive displays and informative visuals that will fill your brain with facts that'll help towards building a greener Singapore. 
If you're overwhelmed with the exhibitions and unsure on where to begin, the museum offers guided tours that happen every hour except from 12pm-1pm. Don't be shy and clarify any questions you may have with the knowledgeable staff.  
Address: 8 Marina Gardens Drive, Singapore 018951
Opening hours: Wed-Mon 9am-6pm (Closed on Tuesdays)
Sustainable Singapore Gallery website
---
– Stations that opened in 2021 –
---
– Things to do near Springleaf MRT –
---

Image credit: MustShareNews
Springleaf MRT Station's newest addition brings artistic flair to your commute with motifs depicting shophouses and greenery – the two main things the estate is known for. 
---
Springleaf Nature Park – 7-min walk 
---

Image credit: @yeojingeok
Wedged between Lower and Upper Seletar Reservoir is Springleaf Nature Park, a pocket of green often overshadowed by the larger nature parks and reserves nearby. Birdwatchers and wildlife photographers can look forward to spotting more than 80 species of resident and migratory birds here from a wooden bird watching platform. 
Meanwhile, cyclists can bring along their foldable bicycles to continue down the PCN to explore Lower Seletar Reservoir and Yishun Dam.
---
Springleaf Prata – 3-min walk
---

Umami-50
Image credit: Burpple
Of course, when you hear "Springleaf", the word that often comes after is "Prata". Springleaf Prata has expanded to many locations but the OG store lies on Thong Soon Road, a short 3-minute walk from the new MRT station. 
Come by to enjoy crispy pratas alongside wacky creations like the Umami-50 ($8.90), stuffed with spam, chicken floss, mayonnaise, mushrooms and a whole handful of cheese.
Other popular food stops in the area include 928 Ampang Yong Tau Foo and Mongkok Dimsum.
---
– Things to do near Lentor MRT –
---

Image credit: MustShareNews
Continuing with the trend of chio MRT stations is Lentor – this time with a monochromatic interior and timbre panels on its facade.
---
Grillhood Mains x Desserts – 9-min walk 
---

Image credit: Grillhood Mains x Desserts 
Cafe hopping can easily burn a hole in our pockets, but at Grillhood Mains x Desserts, prices almost match those you'd find at your favourite kopitiam Western stall. Indulge in affordable burgers here priced from $9.90 alongside desserts like waffles and ice cream from $7.90.
Nearby, there's also Korean-owned Chelabela dishing out affordable army stew with banchan, and Mr Teh Tarik Eating House.
Address: 603 Ang Mo Kio Ave 5, #01-2661 Block 603, Singapore 560603
Opening hours: Tue – Sun 11AM-9.30PM (Closed on Mondays)
Telephone: 6261 4166
Grillhood Mains x Dessert website
---
– Things to do near Mayflower MRT –
---

Image credit: MustShareNews
Mayflower's kampung bird-singing heritage is represented with hexagonal honeycomb motifs decorating the MRT station's high ceilings. If you've time to spare, also look out for tiny little bird sculptures scattered around the area.
---
Kebun Baru Birdsinging Club – 10-min walk 
---
A touch of old in this bustling city of new is Kebun Baru Birdsinging Club. Not your usual attraction, this is the last remaining bird singing club in Singapore, and everyone – bird keeper or not – is welcome to visit.
Visit in the morning to spot birdcages being raised in the open field, with folks old and young sitting around enjoying the melodic singing of our feathered friends. A single songbird here is priced from $80 if you're interested in buying one – but price tags can go up to $98,000, which someone paid for with no egrets.
Address: Blk 161, Ang Mo Kio Ave 4, Singapore 560161
---
– Things to do near Bright Hill MRT –
---

Image credit: MustShareNews
The spotlight's on Bright Hill for outdoor lovers and fans of picnicking alike. This station has seats with backrests, perfect for a quick rest after walking through the large Bishan-Ang Mo Kio Park.
---
Bishan-Ang Mo Kio Park – 3-min walk 
---
Bishan-Ang Mo Kio Park is a picturesque 62 hectares of rivers, jogging routes and even an outdoor spa. Find sculptures to snap your next IG profile picture and a dog run for your little furball to run free. Yoga and taichi enthusiasts can also find waterfront platforms for a serene AM stretch to kickstart the day.
---
– Things to do near Upper Thomson MRT –
---

Image credit: MustShareNews
Many a cafe hopper may remember trudging along the ~1KM route from Marymount MRT just to enjoy a nice brunch here. This cafe hub is now easily accessible with popular haunts like Columbus Coffee, One Man Coffee and Knockhouse Cafe just a short distance away from Upper Thomson MRT's many exits.
---
MacRitchie Reservoir – 10-min walk 
---
MacRitchie Reservoir needs no introduction – it's the reserve we can all escape to for major out-of-Singapore vibes. The trails leading to the panoramic treetop walk and tranquil waterfront boardwalks are now a short 10- to 15-minute walk from the Thomson-East Coast Line.
---
Splat Paint House – 4-min walk 
---
Enjoy Splat Paint House's after-dark UV parties without struggling for direction as Upper Thomson MRT is now only four minutes away by foot. For those who haven't heard of the unconventional art jamming house, you can read our guide here for all the details. Expect glorious chaos with glow-in-the-dark paint, squirt bottles and water guns.
Address: 207a Upper Thomson Road, Singapore 574346
Opening hours: Wed – Fri 3PM-9PM | Sat 11AM-9PM | Sun 11AM-7PM (Closed on Mondays and Tuesdays)
Telephone: 8882 0839
---
Thomson Plaza – 4-min walk 
---

Image credit: Bobby Wan
Heartland mall Thomson Plaza is where you can find old-school cobblers and key shops alongside newer additions like Daiso and Starbucks. There'll be something for the whole family here, including a Cow Play Cow Moo arcade for the little ones to enjoy. 
Just a short distance from MacRitchie's trails, this is also a great place to refuel if the other cafes in the area don't fit your fancy. Restaurants here include Astons, iVegan and Omote. 
---
– Things to do near Caldecott MRT –
---

Image credit: MustShareNews
Getting to the TEL is now as easy as changing trains from the Circle Line at Caldecott MRT. Fun fact: sitting 33.5M underground, Caldecott MRT is also one of the deepest stations around – that's about 12 storeys deep!
Read our article on MRT secrets for more factual tidbits.
---
Toa Payoh West Market & Food Centre – 10-min walk
---

Image credit: @daryllimps
Toa Payoh is synonymous with good food and Toa Payoh West Market & Food Centre is among the hottest food stops in the area, as some residents may proclaim. First-time visitors have to go for their fried carrot cake, Hokkien mee and fishball noodles. 
Address: 127 Lorong 1 Toa Payoh, Singapore 310127
---
Far East Flora – 5-min walk 
---

Image credit: @fareastflora
Aspiring plant parents, look no further than Far East Flora's flagship outlet near Caldecott MRT. Indoor, outdoor, flowering and edible plants can all be found here. Pots of herbs are also available here for those looking for homegrown greens to add to their next culinary creation. 
Address: 555 Thomson Road, Singapore 298140
Opening hours: Mon – Sat 8AM-9PM | Sun 8AM-7PM
Telephone: 6254 6662
---
Tour the new Thomson-East Coast Line stations
---
With the opening of more Thomson-East Coast Line stations, places and activities that were once inaccessible are now less than 10 minutes' walk away. You can hop off the train for some authentic Italian food, and stroll around the park after eating to help digest your meal. 
For more things to do in Singapore, check out:
---
Cover image adapted from: @gwendolynnlee, @zhahuodian.sg, @irisdoit
Original article published on 8th September 2021 by Kezia Tan. Last updated by Joycelyn Yeow on 18th March 2022.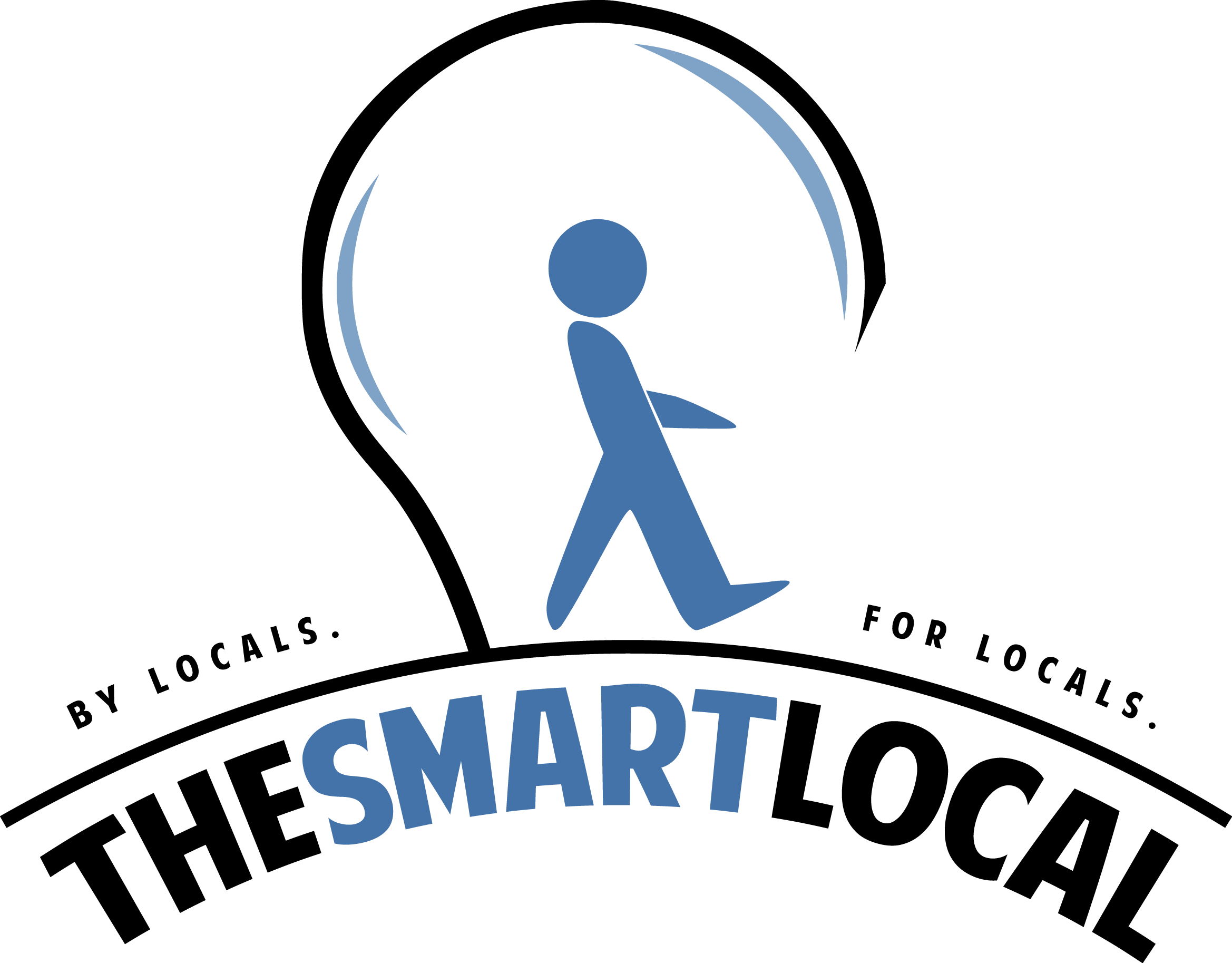 Drop us your email so you won't miss the latest news.