Daiso Singapore – Best things to buy
---
The $2.16 haven of Daiso Singapore provides us with everything, from travel essentials and snacks to beauty products, without leaving a hole in the wallet.  But each time we step in, it's easy to get lost in the rows upon rows of shelves carrying ~5,000 different items – if you've ever been to the Diaso flagship store at Jurong Point, you know what we're talking about.
So we've sifted through their products to see which are most worthy of your $2 note and some change. Here are the top 25 best buys from Daiso Singapore, ranked according to their value for money – and this takes into consideration usefulness, aesthetics and relative price.
---
25. Wooden boards
---
We love anything with multiple uses so we can get the most of our money. These wooden boards from Daiso can be used both as chopping boards and for displaying food aesthetically. Use one side during cooking and flip it over when you need to present a pretty cheese board or charcuterie platter for your next at-home date.
Value for money: 7/10
---
24. Square planters
---
Plant parents, if you haven't heard of the advantages of getting square-shaped planters over round ones, let us enlighten you. They can be lined up next to each other without any gaps in between as well as fit snuggly into corners – so much space saved, especially if you live in a cosy HDB or have narrow passageways in your balcony.
They also hold more soil so you won't have to water the plants as often. We'd say $2.16 for a pot like this is rather cheap. They come in various colours and sizes too.
Value for money: 7/10
---
23. Petit Blocks
---
Parents, this one's for you. We know that kids' toys can get quite pricey especially if yours is into Lego sets – which child isn't? Daiso has their own version of mini building blocks known as petit blocks that'll keep your kid occupied.
They come in different themes such as animals, cars and spaceships so your child can have a variety of toys at the end to keep adding to their make-believe world.
If you've got a birthday party coming up, these small packets also make great party favours that you can just pop into each child's gift bag to bring home. Affordable yet fun toys for the win!
Value for money: 7/10
---
22. Washing machine cleaner
---
The washing machine keeps our clothes clean and smelling fresh, but did you know that the metal drums within that trap all sorts of nasties too? 
With each round of laundry, more dirt and residue collect in the machine, causing mould and mildew to form over time. If a stench is emanating from the machine, this is also probably the reason.
To get those drums sparkling clean and pungent-free, fill your stainless steel washing machine with water and toss in the full packet of Daiso Singapore's washing machine cleaner. Let it run for a couple of minutes to dissolve the powder, thereafter, let the mixture sit for 2-4 hours and work its magic. Finish the process off by running a full cycle to flush everything out.
Value for money: 7/10
---
21. Butter stick holder
---
While the taste of butter is lovely, fumbling with its cold and solidified form is a messy and awkward affair.
A simple yet handy dandy contraption, the butter stick holder is a lesser-known kitchen essential that makes cooking and baking easier by several folds. All you need to do is cut your slab of butter down to size and pop it into the contraption, and much like a glue stick, you can now twist it out and apply it onto your pan, tray or loaf of bread – zero mess!
Value for money: 7/10 
---
20. Festive decor – Halloween / Christmas / CNY
---
Come CNY, there are plenty of places to get your decor from, but among them, Daiso Singapore might be the most unexpected. They've got plenty of tasteful pieces from artificial peonies to fortune cat figurines to amp up the festivity in your home.
You can also find seasonal Christmas or Halloween-themed products here during those seasons as well.
Value for money: 7/10
---
19. Travel-sized bottles
---
For weekend getaways, beach trips, or heading to the pool, carrying that 500ML of shampoo and body wash around is almost a joke. Plus, some of us might not want to subject our delicate hair and skin to the often harsh, and sometimes suspiciously fluorescent soap provided FOC either.
These Daiso travel-sized bottles are long-lasting and practical for short trips or pool days without having a bulky bag in tow. There are plenty of different sizes and shapes to choose from, as well as variations in terms of spray nozzles, pumps, or squeeze bottles.
Value for money: 7/10
---
18. Long rubber bands 
---
Cut out the exact length of hair tie you need from these long Daiso rubber bands. They come in sets of 3 and a variety of thickness and colours – such as black, brown, pink and yellow. They're also really stretchy and last forever without snapping.
Value for money: 7/10 
---
17. Matte nail polish topcoat
---
Grab this matte topcoat to convert any glossy nail polish into a matte one. On top of saving you some bucks from having to buy a bottle of matte polish, this is also one-fifth of the price of similar branded products, making it a massive cost-saver to those with perpetually coloured nails out there.
Value for money: 7/10 
---
16. Chair socks 
---

Plus, they're fuzzy and cute.

These animal print chair socks will protect 2 things – your floor, and your ears from the dreaded screeching sound that torments our eardrums each time a chair is dragged across the floor.
Value for money: 7/10
---
15. Empty tea bags
---
For all the loose tea leaves you have lying around the pantry, these filter bags will help you finally get around to brewing them. After you're done, you can also repurpose the leaves to absorb odours from your shoes.
Value for money: 7/10
---
14. Craft adhesive
---

Image credit: Pat Yuan Teng
Artsy-fartsy folks who create your own DIY handicrafts might wanna check out this craft adhesive many artisans swear by. It's slightly weaker than superglue but much stronger than the average glue sticks or liquid types – basically, the right balance between making sure your skin won't peel if you spill some on your fingers and that your art project doesn't fall apart.
Plus, it can be used on various materials including wood, fabrics like felt cloth, and different types of paper. There's even a child-friendly version that can easily be wiped off before it dries up so kiddos can afford to correct any mistakes.
Value for money: 7/10
---
13. Wine opener
---
If you've ever found yourself struggling with a contraption known as a wine opener when you need to get a bottle open, you're not alone. The common metal ones with spiky corkscrews are unnecessarily complicated and may require a YouTube video with instructions on how to use them.
This one from Daiso is not only cheaper than most but also more user-friendly with a smooth plastic handle that simply needs to be twisted to get the bottle cork out. The handle is wider than usual as well, giving one a better grip. And no spikes mean less chance of injuring yourself – especially if you're already a bottle down.
Value for money: 8/10
---
12. U R Glam eyeliners
---
Not even drugstore makeup products can compete with this kind of pricing. $2.16 for an eyeliner may seem questionable in terms of quality but we have heard of girlies raving about this Daiso gem. Try it for yourself and you'll find out if it's worth the hype – like any other beauty product you're trying for the first time, apply it on the back of your hand before going for the face.
The U R Glam eyeliners come in both gel and liquid versions depending on your preference and are offered in different shades of brown as well as classic black. Btw, the gel eyeliner gets sold out really quickly every time it comes back in stock at the store, so you'll have to keep a lookout for it. 
Value for money: 8/10
---
11. Heat sealer
---
Chips are amazing – but only when they are fresh and crisp. To prevent your half-eaten packet from suffering the lao hong (getting soft) fate, run this $2.14 heat sealer from Daiso Singapore along the opened edges of the packet to get your chips resealed air-tight.
Value for money: 8/10
---
10. Makeup brush cleaner
---
While higher-tiered beauty brands sell brush cleaners from $10 and up, Daiso offers them at a super wallet-friendly price of $2.16. Although technically a brush cleaner, it can also be used to get residual makeup out of your sponges as well. 
Value for money: 8/10
---
9. Laundry line
---
Retractable laundry lines are a rarity these days unless you're staying in a hotel or hostel that comes with laundry facilities – even then, most of the time a couple of dollars are still required to set the washer and dryer in motion. 
If you're one to wash your dirties in the hotel sink then this is one item you might wanna stock up before you embark on your next holiday. 

Image credit: Kezia Tan
Although basic, it has several handy features like hooks at each end of the line for easy attachment to any pole or door, much like a hammock. The ladder-like pattern of the rope also prevents hangers from sliding down to the middle, a first-world problem many of us still face. 
Even if you aren't travelling, you can easily set this up at home to create extra hanging space on days with massive amounts of laundry.
Value for money: 8/10
---
8. Double eyelid tape
---
Sasa is closing down in Singapore for good, but that doesn't mean our supply of affordable beauty products will die along with it. Just $2.16 will get you 50 pairs of double eyelid tape, which makes out to be just $0.04 per use! Talk about an eye-opening experience.
Value for money: 8/10
---
7. Compressed face mask
---
Masking regularly does wonders in keeping your face glowy, and if you'd like to have a little fun DIY-ing your masks, get these little capsules of compressed face masks from Daiso. To use, simply soak these in your favourite serum and pop them on for some TLC. 
These are also way cheaper than normal face masks which typically cost upwards of $2 per piece.
Value for money: 9/10
---
6. Vacuum seal bag 
---
For travelling, vacuum seal bags keep things compact and compartmentalised. Simply use a vacuum cleaner to suck out the air and you have a super-compressed bag of clothes. Those in the red and white packaging have the best quality of the lot and come with a universal suction valve that can fit any vacuum cleaner.

Vacuum valve
Even if you aren't embarking on a getaway anytime soon, toss one or two into your basket – they're great for storing typically bulky items like blankets and pillows, or putting aside winter clothes you haven't worn in eons to free up space for more shopping! 
Value for money: 9/10
---
5. Lingerie laundry net
---
Bras don't come cheap and if you'd like to extend the "utility" lease of yours, get these caged lingerie nets to protect them from getting bent out of shape in the wash. It's not just your bras you'll be protecting too – these nets also prevent those tiny bra hooks from latching on to other delicate clothes like knits or lace while in the washing machine.
Value for money: 9/10
---
4. Melamine sponge
---
This next item is something all the closet aunties in my office swear by. Also known as magic erasers, melamine sponges swab away dirt stains with just water. There are several sizes available with packets of  large pieces for easy swabbing of surfaces, and those that come with small cubes that are great for getting gunk out of crevices. 
Value for money: 10/10
---
3. Glass lunch boxes
---
If your new year's resolution includes both saving the environment and spending less, Daiso's heat-resistant glass containers merge the two nicely. These are useful for takeaways, storing ingredients in your fridge, and reducing your plastic footprint.
Value for money: 10/10
---
2. Egg timer
---
Eggs are easy to cook. But getting them egg-cellently cooked to an onsen egg or half-boiled egg consistency? Not so much. 
To get those Ya Kun Kaya Toast-level soft boiled eggs that'll impress even the most nit-picky of mother-in-laws, pop this quirky egg timer into a pot with your egg. The arcs of soft, medium and hard will change colours from pink to white as an indicator of how cooked your eggs are, so you can pull them out at the perfect doneness.
Value for money: 10/10
---
1. Mould remover
---
Mould is mighty gross, especially when they form in the kitchen or bathroom where hygiene is a top priority. Get rid of them with this 300ML mould remover spray, which comes with a handy spray nozzle that minimises your skin contact with anything icky. They're cheaper than the usual prominent brands and just as effective.
400ML bottles of refill are also available once you're done with the first. If you want to compare, here's a handy list of mould removers in Singapore.
Value for money: 10/10
---
Budget shopping in Daiso Singapore
---
Price doesn't always = quality and you can get the best of both worlds with a shopping spree at Daiso Singapore. So the next time you step into this $2.16 store, don't just wander around the aisles, tossing everything cute into your basket – make sure to grab some of these 25 stellar products as well.
You can even shop for these Daiso products at their online store too, so you can do some light retail therapy even from home.
Read more of our similar articles here:
---
Originally published on 24th January 2020. Last updated by Aditi Kashyap on 9th June 2023.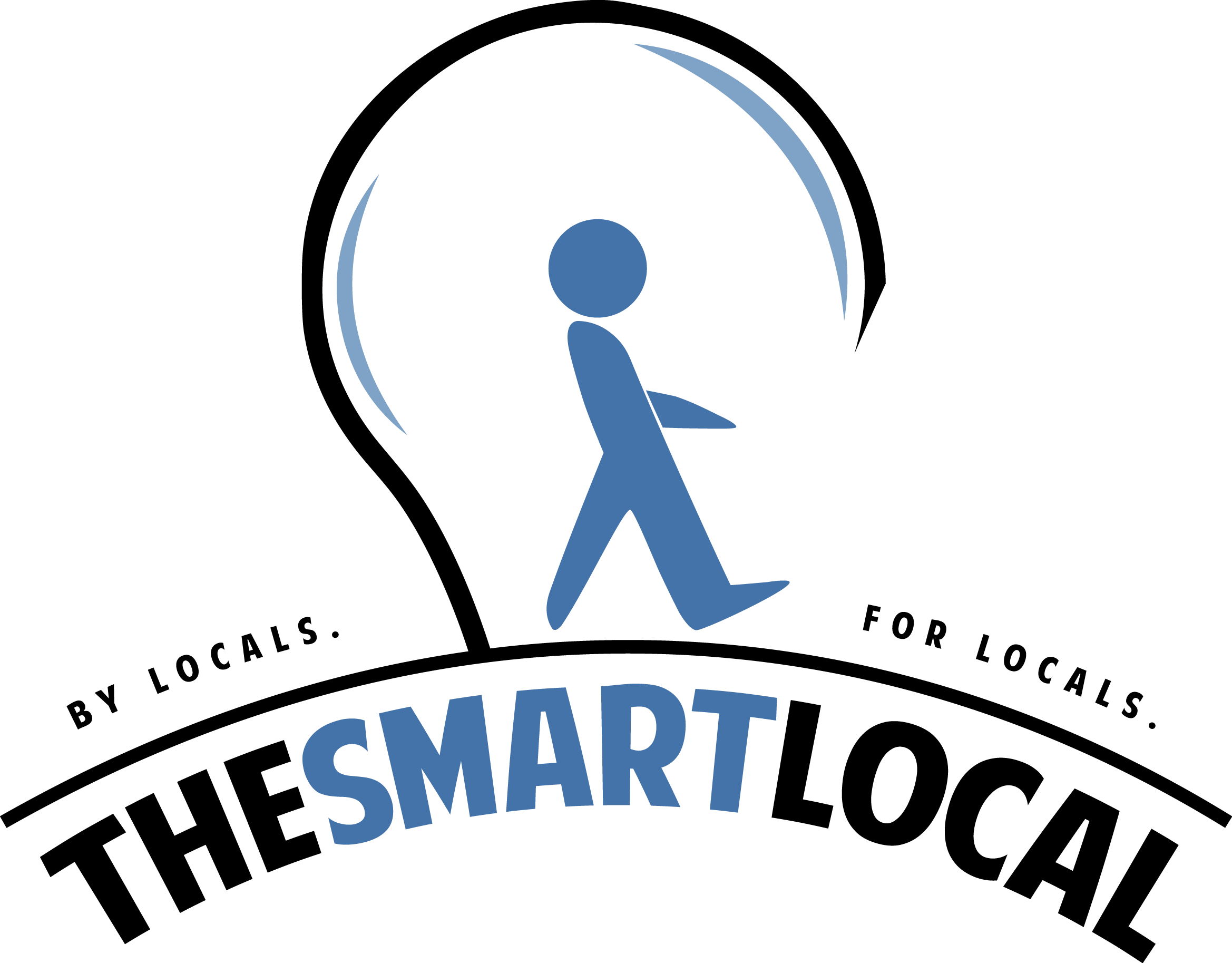 Drop us your email so you won't miss the latest news.