Don Don Donki outlets in Singapore
---
It's no secret that Singaporeans love Japanese food. We count our lucky stars that we don't have to fly to Japan to fulfil our cravings, all thanks to Don Don Donki outlets that you can now find almost everywhere you turn. 
Whether it's aviation-themed aisles or one that's open 24 hours a day, there's a Donki for everyone. Besides sushi, you'll find scrumptious snacks that are nearly impossible to find anywhere else. Don't worry if you're not sure where to start, we've compiled a list of the best outlets worth visiting at least once:
---
1. Don Don Donki Jewel Changi – Aviation theme & halal snacks
---
Don Don Donki Jewel Changi just opened last year, making it the newest outlet in Singapore. Considering its location at Jewel Changi Airport, it's interesting to see how a travel-inspired theme has been infused into the store. In addition to capsule vending machines and airport window murals featuring Donki's famous mascots, the cashiers are also designed to look like departure lanes. 
Dedicated halal corner at Don Don Donki Jewel Changi. 
It may be difficult to find halal-certified Japanese snacks in Singapore, but we're delighted that there's a dedicated halal section here with over 100 snacks that everyone can enjoy.
Make sure to try the Healthy Sweets Mochikon ($3.90), available in matcha and brown sugar. For a savoury and filling meal, hit up the UFO Ramen ($1.65) which comes in 3 flavours, takoyaki, carbonara, and pepper crab.
Address: 78 Airport Boulevard, B1-224, Singapore 819666
Opening hours: 10am-11pm, Daily
Contact: 6286 3811
---
2. Don Don Donki City Square Mall – Largest outlet in SG
---

Image credit: @donkisg
You know what they say – the bigger, the better. Donki City Square Mall definitely got the memo. It's the biggest outlet in Singapore at 26,000sqft, with 3 unique features in this store: more extensive perishables, deli offerings, and a food court with a bargain section.

Image credit: @donkisg
If you're famished, head down to the food court and check out their 4 food stalls serving up ramen, beef bowls, unagi and seafood bowls, and karaage with custom sauces. There's even a bargain section where you can get items for as low as $2 – time to unleash your kiasuness.  
Address: 180 Kitchener Road, City Square Mall, #B2 05/18, Singapore 208539
Opening hours: 9am-12am, Daily
Contact: 6634 1711
---
3. Don Don Donki Orchard Central – The only 24/7 outlet
---

Image credit: Don Don Donki
Let's face it, midnight cravings are inevitable. If you wanna grab some munchies late at night, you can always pop by Don Don Donki Orchard Central – since it's open 24/7. 

Image credit: @eat.nonstop
Besides the usual snacks like mini fried crab, caramel corn, and dorayaki, try the outlet-exclusive Hokkaido matcha soft serve ($2.40). I mean, where else can you find matcha ice cream that's less than $5 in SG?

Image credit: Don Don Donki
Speaking of which, it's rare to find somewhere you can shop for cosmetics and skincare products after midnight. If you ever find yourself in a late-night beauty emergency, you know where to go. The outlet's cosmetic section is stocked with popular products such as Melano cc Vitamin C Essence ($13.50) and Lululun Hydrating Face Mask ($$9.90 for 10 sheets). 
Address: 181 Orchard Road, Orchard Central, #B2 01-10/30/43 & #B1 15-29/K7/K8, Singapore 238896
Opening hours: 24 hours, Daily
Contact: 6834 4311
---
4. Don Don Donki Suntec City – Hamburg steak eatery & bonsais
---
Image credit: HT
If you need to have a bite after your shopping spree at Suntec City, head down to Donki. There's a dedicated Hamburg steak eatery here where you can get a set with 7 different types of Japanese-style hamburg dishes served with Japanese rice, and either garlic or Japanese curry sauce. Prices range from $10.80-$14.80. 
Image credit: Don Don Donki 
Plant parents should also know that this outlet sells Bonsai plants ranging from $60-$300. If you're looking to add some greenery to your home for some zen during WFH days, you know where to find them.
Address: 3 Temasek Boulevard Suntec City Mall, Tower 5, West Wing, #02-379-387, Singapore 038983
Opening hours: 9am-11pm, Daily
Contact: 6250 7211
---
5. Don Don Donki 100am – Food on wheels for office workers
---

Image credit: @japarangsg
Those working in the CBD would probably be acquainted with 100AM Mall. The Donki outlet here spans over 2 floors, with a mobile food section that caters to busy office superheroes.

Image credit: Don Don Donki
Try out the takosen ($2.90), it's similar to takoyaki but with an added twist. The octopus-filled takoyaki balls are sandwiched in Japanese crackers and smothered with sweet mayonnaise and sauce.

Image credit: @japarangsg
If you have a bit more time, try their watagashi cotton candy, which costs $2 for the mini-sized one and $5 for the massive.
Address: 100 Tras Street, 100 AM, #02 01- 05/22-26, #03 01-05/09-23, 100AM Singapore 079027
Opening Hours: 9am-11pm, Daily
Contact: 6249 8811
---
6. Don Don Donki Jurong Point – Arcade-themed
---

Image credit: @donkisg
Gamers can rejoice when they check out the new arcade-inspired theme at Jurong Point. It's decorated with neon lights, claw machines, and retro game-style checkout counters, so you'll have a ball of a time shopping here. 

This is a great spot to have lunch or dinner after a few hours of shopping.
Image credit: @donkisg
The main highlight of this outlet is the made-to-order sushi booth. It's easy to order your sushi: just fill out the order chit and choose the type and amount of sushi you want. 
Try their seasonal specials such as the aburi wagyu sushi and otoro uni sushi, which start from $1/piece. If you're overwhelmed by the choices and can't make up your mind, opt for the 9-piece Aburi Zenmai Set ($19.80) which comprises various types of fish and seafood instead. 
Address: 1 Jurong West Central 2, #B1-09, Jurong Point, Singapore 648886
Opening hours: 9am-11pm, Daily
Contact: 6258 6311
---
7. Don Don Donki North Point – Safari – themed
---

Image credit: @donkisg
It's no surprise that Don Don Donki Northpointy City has a safari theme since it's near Mandai Wildlife Reserve. "Donpen" and "Donko", the store's mascots, are dressed in voyager outfits to show this, and shelves are adorned with leafy decor. 
Also, it's a foodie's paradise – so you'll only find food items here, including all your favourite snacks and deli dishes. That said, it'll be easy for you to grab your favourite salmon belly don ($5.90) and fresh akami sashimi ($18.80) on your way back from work or school. 
Address: 930 Yishun Avenue 2, Northpoint City, #B1-06/07 (North Wing), Singapore 769098
Opening Hours: 9am-11am, Daily
Contact: 6238 1311
---
8. Don Don Donki Waterway Point – Only outlet in the North-East
---

Image credit: @donkisg
Since Don Don Donki Waterway Point opened last year, those living in the North-East have been able to grab their favourite Japanese snacks without travelling all the way to Tampines. There's a wide variety of deli dishes here – try out their Kyoto wagyu beef or Salmon Aburi ($12.80 for 12 pieces). 
If you're craving something sweet, there's the Hokkaido mille crepe chocolate sold at $7.50 for a bundle of 2. There's also an assortment of fruit tarts you can grab for $3.90. 
Address: 83 Punggol Central, #B1-10B Building 10,Singapore 828761
Opening hours: 9am-12am, Daily
Contact: 6858 1611
---
More Don Don Donki outlets in SG
---
Don Don Donki JCube.
There you have it, 8 unique Donki stores that will surely give you a run for your money. But if you're looking for a location that's more convenient to your home or workplace, check out these remaining Don Don Donki outlets.
Don Don Donki Square 2
Address: 10 Sinaran Drive, #B1-01/85, Singapore 307506
Opening hours: 9am-11pm, Daily
Contact: 6254 1711
Don Don Donki HarbourFront Centre
Address: 1 Maritime Square, #03-23/38 HarbourFront Centre, Singapore 099253
Opening hours: 10am-11pm, Daily
Contact: 6261 1211

Don Don Donki JCube
Address: 2 Jurong East Central 1, B1-12/18/19 JCube, Singapore 609731
Opening hours: 10am-11pm, Daily
Contact: 6694 1811
Don Don Donki Jem
Address: 50 Jurong Gateway Road, Jem, #02-24/26 & #03-27/29, Singapore 608549
Opening hours: 9am-12am, Daily
Contact: 6694 1011
Don Don Donki Clark Quay Central
Address: 6 Eu Tong Sen Street, The Central, #B1 11-28/44-51, Singapore 059817
Opening hours: 9am-12am, Daily
Contact: 6226 2311
Don Don Donki Tampines 1
Address: 10 Tampines Central 1, #02-25 to 30, Singapore 529536
Opening hours: 9am-11pm, Daily
Contact: 6509 7211
Don Don Donki Downtown East
Address: 1 Pasir Ris Close, Downtown East E!Avenue 01-339, Singapore 519399
Opening hours: 9am-12am, Daily
Contact: 6244 1311
---
Best Don Don Donki outlets
---
Don Don Donki has almost become a household name in Singapore – and it's not hard to see why. From $2.40 matcha soft serves to an outlet that's open 24/7, expect to be surprised at each different store. Don't forget to pick up some Big Coolish ice cream and Morinaga Cheesecake while you're there.
To find more things Japan:
---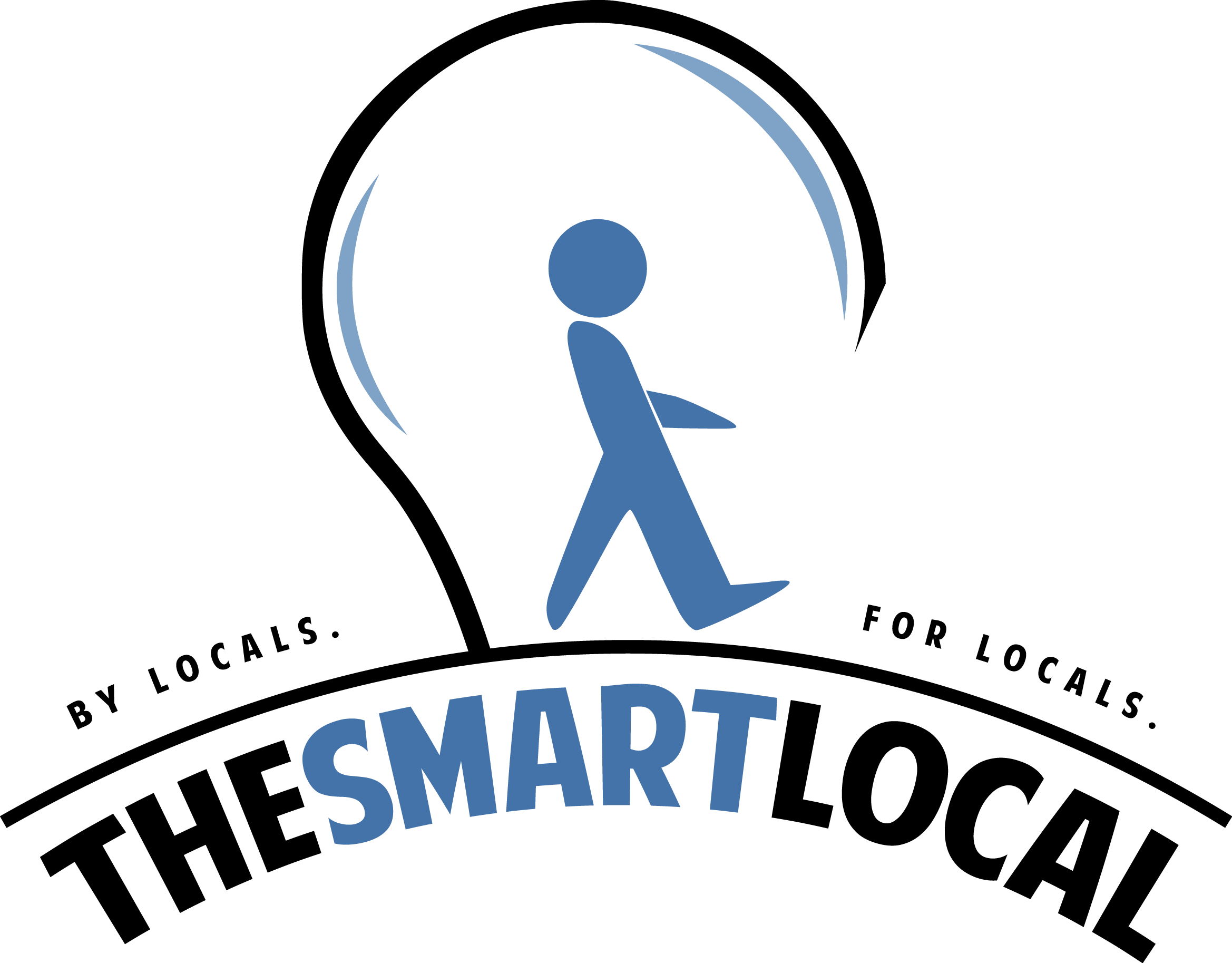 Drop us your email so you won't miss the latest news.