Japanese hair salons in Singapore
---
The New Year season's always got us itching for a new hairstyle, because nothing says "new year, new me" better than a refreshed mane. Whether that's a new cut or a snazzy dye job, a trip to the hair salon is a must for those in desperate need of a glo up this 2023.
Well, consider us your fairy godparent and check out our top picks for Japanese hair salons in Singapore, complete with their signature hairdos and trendy recs. Bibbidi-bobbidi-boo yah!
---
1. 8 eight by Colors – Wispy layers & chic colours
---

Image credit: 8 eight by Colors, @shiho1204 & @yoshimasa_urakami
With an ensemble of hair stylists from the fashion districts of Japan, who've styled celebs and appeared on TV shows, rest assured that your hair is in good hands here. A quick glance through 8 eight by Colors' Instagram page will show you that vibrant hair colours and layered cuts are their forte.
And they're pretty stylish too. Wispy, airy layers paired with a striking dual-tone look brings out a modern charm that resembles something out of a Harajuku catalogue. The bilingual staff are also more than willing to find you a hairstyle that will complement your skin tone and lifestyle.

Image credit: 8 eight by Colors
A full colouring job starts from $120, and if you're feeling like treating yo' self, add $80 for a shampoo, blowdry, and scalp spa. 
Address: 531 Upper Cross Street, #02-62 Hong Lim Complex, 050531
Opening hours: Mon-Fri 10am-8pm | Sat-Sun 10am-7pm
Contact: 8359 6430 | 8 eight by Colors website
---
2. Colors – Hallyu colours & hairstyles
---

Image credit: Colors, @satoko_eno & @aaaaaaanna.f
Milk tea beige has been a staple hair colour in Japan for many years now, and has even been rocked by K-pop idols like Jimin from BTS and Wonyoung from IVE. It's the perfect cream shade for summer, and since that's us every day of the year, trust that your hair will always be in season.
Ask Colors for this shade (from $160), and some goddess bangs to complete the Hallyu fantasy. Plus, get the full celeb treatment with the salon's signature Omotenashi Service, which promises above-and-beyond customer hospitality and mindfulness. All your needs will be anticipated and accounted for, and the staff will lavish you with extra attention.

Image credit: Colors
Make sure to keep an eye out for exclusive monthly promotions on their socials, and enjoy 10% off all regular services if you're visiting for the first time.
Address: 288 River Valley Road, #01-01, Singapore 238329
Opening hours: 10am-8pm, Daily
Contact: 6235 0226 | Colors website
---
3. FiNDER by COVO – Effortless TikTok-inspired wolf cuts
---

Image credit: FiNDER by COVO, @hajime_finder
As its name suggests, the wolf cut is a little on the wild side. However, the TikTok-famous hairstyle takes "shaggy" up a notch to give off an effortlessly cool and rugged vibe. Plus, with voluminous face-framing layers, you can easily pull off an #Iwokeuplikethis look.
Come down to FiNDER by COVO for contemporary hairdos like this, and up the ante by asking for denim blue peekaboo ends. Inside, you'll find that the salon is four season-themed, and has partitions on either side of each chair for privacy.

Image credit: FiNDER by COVO
Students can have their hair cut at a flat rate of $70, and a simple shampoo with a carbonated spring water rinse here is completely free.
Address: 31 Duxton Road, Singapore 089495
Opening hours: Tue-Fri & Sun 10am-8pm | Mon 10am-5pm | Sat 10am-7pm
Contact: 6909 9589 | FiNDER by COVO website
---
4. The Fluxus House – Modern rockstar mullets
---

Image credit: The Fluxus House, @_chiho____
Mullets are known for their "business in the front, party in the back" style, but modern versions come in longer layers and frame the face instead. It's super low maintenance as well, and little styling is required. 

Image credit: Lu Lu
The award-winning team of stylists behind The Fluxus House have been all over the world enriching their craft, before settling down on our tiny red dot. The salon is also a mini art gallery, and invites local artists and aspiring art students in Singapore to showcase their work here.
A la carte haircuts start from $70, and a cut and colour package costs upwards of $250. Little ones under 2 years old are also entitled to a free haircut if you get a membership with the salon.
Address: 23 Teo Hong Road, Singapore 088332
Opening hours: Wed-Mon 10am-8pm (Closed on Tuesdays and 1st Monday of the month)
Contact: 9230 7657 | The Fluxus House website
---
5. KIZUKI+LIM – Striking hair colours & fun cuts
---

Image credit: KIZUKI+LIM, @mikishirozu26
KIZUKI+LIM is a popular chain salon from Japan that specialises in minimalist, "less is more" hairstyles. Short, spunky bobs like the ones Japanese model Kiko Mizuhara always sports are a great way to look younger and more energetic. 
Add on a vibrant splash of sunset orange and you've got yourself a fun new crown that'll turn heads. 

Image credit: Kizuki+Lim
The salon has one of the more affordable rates on the list, with haircuts starting from $50 and colourings from $100. The seats are also spaced out so you can have a heart-to-heart conversation with your hairstylist without fear of someone being in earshot.
Address: 31 Seah Street, Singapore 188387
Opening hours: Tue & Fri 12pm-9pm | Thu 12pm-6pm | Sat-Sun 10am-6pm (Closed on Mondays & Wednesdays)
Contact: 6221 6320 | Kizuki+Lim website
---
6. Nook Hair Salon – Edgy bangs & ash colours
---

Image credit: Nook Hair Salon, @sone_sg
Ash tones are not only a super flattering hair colour for Asian skin tones, but are also very trendy. Nook Hair Salon's lead stylist, Sone Ryuchi, recommends green ash for a healthy and chic looking alternative from the usual dark brown and black shades. 
Couple that with some hime or princess style bangs, which feature cheek-length sidelocks and a frontal fringe, and you're all set to star in your own fairytale.

Image credit: Nook Hair Salon
The salon also lives up to its name, offering a cosy and quiet oasis in the heart of the CBD area. Get a haircut and Cinderella Hair Treatment package for $290, and pamper yourself with a classic gel manicure ($77) afterwards.
Address: 41A Duxton Hill, Level 2, Singapore 089619
Opening hours: Fri-Wed 10am-8pm (Closed on Thursdays)
Contact: 9834 8515 | Nook Hair Salon website
---
7. S.A.D's Hair Design – Trendy front strand highlights
---

Image credit: S.A.D's Hair Design, @shuji5937
If bleaching your whole head of hair sounds too daunting for you, meet curtain bangs highlights. Dyed money pieces – AKA the face-framing curtain bangs – are one of the most memorable hair trends within recent years.
They're a creative way to brighten up and add colour to your face, without having to change too much of your natural hair. Ask any 1 of S.A.D's 3 stylist with over 10 years of hairdressing experience, and gain insightful hair tips and tricks along the way.

Image credit: S.A.D's Hair Design
Sit back and relax in one of the salon's 3 cozy rooms as you get your hair highlighted ($100++) or washed and massaged ($30+). Then, complete your makeover with some hair styling, tailored to suit your style and swag. 
Address: 233 River Valley Road, #01-01, Singapore 238291
Opening hours: Tue-Sun 10am-8pm (Closed on Mondays)
Contact: 9673 0570 | S.A.D's Hair Design website
---
Get your #hairgoals with Hoyu's Promaster Colour series
---
From Hallyu hair to rockstar mullets, these Japanese hair salons have your #hairgoals covered. Any colour you name – be it milk tea beige, sunset orange, denim blue – they've got, thanks to Hoyu's new Promaster Colour series. With its 69-colour palette, hair colorists can literally whip up an infinite array of colours to suit your fancy.

Image credit: Hoyu

Their dye formula also uses lysine, lanolin and beeswax to reduce frizz and protect your locks. And for those with pre-coloured hair, a separate series has been developed to bring glossy shine, lasting colour, and health to your beloved tresses. It also helps that a nice floral scent has been added, so you won't have to deal with pungent fumes. 
So, go all out with crazy colour requests knowing that your hair is well taken care of. Here's to a hair-ppy new year.
---
Cover image adapted from: 8 eight by Colors, The Fluxus House, KIZUKI+LIM.
This post was brought to you by Hoyu.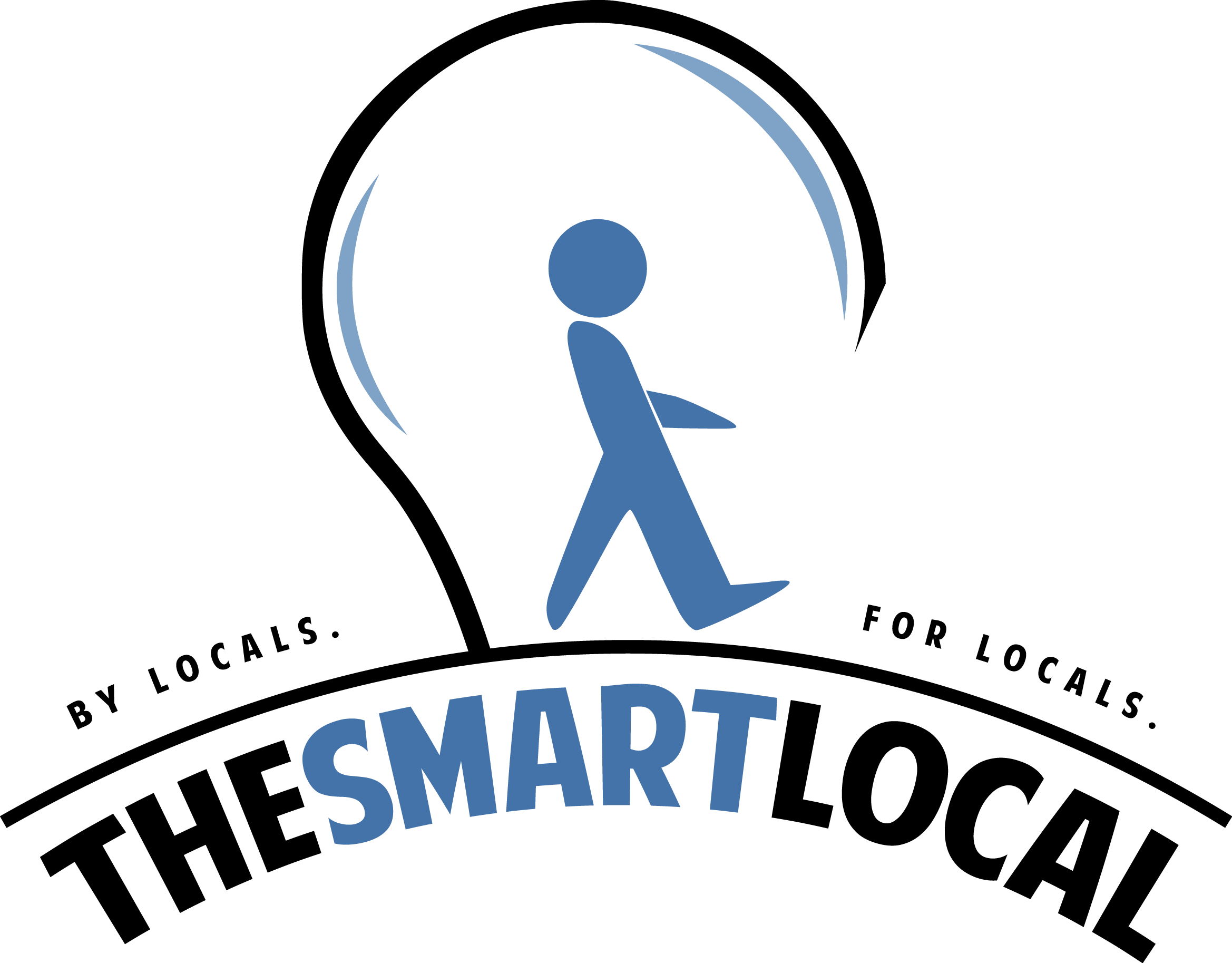 Drop us your email so you won't miss the latest news.