Things to do at Jewel Changi Singapore
The last time we visited Jewel Changi in April, we were thoroughly impressed by its sprawling indoor gardens, multitude of food and shopping outlets, and sheer size. And if you think the hype's going to die down anytime soon, best be warned: The mob's only gonna get thicker from here.
Even if you've already camped for the Rain Vortex light show, or queued 2 hours for that first taste of Shake Shack, it's not all been-there-done that – because Jewel Changi's Canopy Park and Changi Experience Studio are soon to open come 10th June  2019. *cue stampede*
Here's the inside scoop ahead of the public opening:
– Canopy Park –
At the top floor of Jewel Changi is the Canopy Park, which has many alfresco-style eateries in the comfort of aircon and pockets of greenery. Previously, we got a peek of some of its photogenic garden spots, but here are some play areas we only just got to experience.
1. Find your way through the Hedge Maze
This English garden-style Hedge Maze will have you feeling like Alice in Wonderland as you work your way through the walls of shrubbery. The hedge is built tall enough such that even if you're Yao Ming, you won't be able to peek out over it. So, yup, no cheating.
It's not all that clear-cut either – there are swing gates which you can push in different directions to alter the whole path.
Artificial flowers bloom open as you stroll past certain points
A watchtower stands at the end, from which you'll get a bird's eye view of the entire maze. Help direct your lost friends from the top – or have a good laugh watching them scramble around like ants, if you so prefer. Muahahaha.
2. Conquer a psychedelic Mirror Maze
If the Hedge Maze is no kick, perhaps you can anticipate a greater challenge at the trippy Mirror Maze. You'll be second-guessing every step, and wondering if you're about to walk into a wall or an actual opening.
You'll be given a foam stick to aid in wayfinding. Avoid running so as to not bump into fellow people on their quest.
The end of the maze has an interactive portion, where the movement of your feet will determine how the colourful patterns appear and move. 
You'd want to plan ahead and make sure you come here with extra time to spare before your flight, lest you get a little too lost and end up missing your plane!
P.S.: Check out our article on the rainbow mirror maze at Science Centre Singapore here.
3. Tumble along on the Bouncing Nets
Pretty self-explanatory – the Bouncing Nets are basically a massive suspended trampoline where you can run, jump, and tumble along like a child to your heart's content. Be prepared to sweat despite the cool aircon – we found ourselves panting by the end of it, and we hadn't even scaled the full magnitude of the structure.
Oh, you'll want to be in pants for this, or at least have safety shorts underneath your skirt (I wore a romper). Otherwise you'll be giving everyone below a free peep-show.
There are also a couple of rope slides here
Store your loose items in the lockers for free
P.S.: Check out our article on Airzone, another indoor suspended net playground in Singapore, here.
4. Try to balance across the Walking Nets
The Walking Nets require less physical exertion, but don't be fooled into thinking that this will be a walk in the park, because some of the uneven surfaces can be quite tricky to navigate! At times we struggled to keep balance and ended up crawling on all fours.
5. Zoom down the thrilling Discovery Slides
The looming Discovery Slides are nothing like what you'd find in typical playgrounds. It comes with 4 slides in total – 2 tubes and 2 surface slides. The former were surprisingly thrilling, causing us to involuntarily shriek as we wooshed down.
But it was the vertical surface slide that took the cake. Even grown adults chickened out after seeing the drop, so a little crowd formed each time someone was game enough to take up the challenge. Of course, we weren't about to miss this opportunity, so into a gunny sack I wriggled, and braced myself for the descent.
The verdict? 10/10, SUPER SHIOK. After the initial drop, you'll realise the scariest part is actually just pushing yourself off the platform. Mind over matter, friends.
You'll be given a helmet, elbow guards, and optional gloves to protect yourself with, so there's no need to worry about getting hurt. Tip: Try not to break the fall with your arms and just let gravity do its work. You'll have a smoother and more enjoyable ride that way.
There's a milder surface slide if you're faint of heart
Instead of taking the stairs, you can also climb up a series of criss-crossing ropes to get to the top
Not forgetting the stellar view – the top of this attraction is the highest vantage point of Jewel Changi, so you'll be able to bask in the view of the majestic Rain Vortex and the verdure that circles it.
The Discovery Slides were inspired by the Chicago Bean and looks very much like an art installation
But it's not just the top of the structure that's impressive. Gaze upon it from bottom-up, and you'll realise that no two angles from below look the same. It's almost fluid in a way, with the silver and orange swells appearing both soft and solid at the same time.
6. Walk across the glass-bottomed Canopy Bridge
You'll get a clear view of the Rain Vortex from any point of the Canopy Park, but the Canopy Bridge is still not to be missed. Stretching across one end of the park to another, this walkway has a clear glass bottom for that bit of extra excitement.
– Changi Experience Studio –
Changi Experience Studio on Level 4 is essentially an interactive mini-museum which lets you find out more about the history and operations of Changi Airport, through a series of interactive games and displays.
7. Be mesmerised by vibrant light projections at Garden of Harmony
Doesn't matter if you're not in the least bit musically-inclined, because you, too, can be part of a symphony in the Garden of Harmony. Simply wave your RFID "travel pass" over the ground to play a virtual instrument, and watch as the projected flora and fauna dance around you.
Gently push the lilypads to make the butterflies move
Towards the crescendoing end you'll be met with a flurry of butterflies surrounding you in a mesmerising spectacle.
8. "Race" an airplane on stationary bikes at Amazing Runway
Many of us travel bugs have taken off from Changi Airport's tarmac multiple times, but few might know that the same runways were used for a Boeing 747 airplane vs Porsche 911 car race back in 2009. Amazing Runway sort of recreates that experience, where up to 10 people can pedal away on a stationary bikes to beat a virtual plane.
Pre-flight workout, settled.
9. View hundreds of flight paths at the Sky Deck
Being the best airport in the world, it's no surprise that there are hundreds of flight routes to and from Changi Airport. The Sky Deck gives you a complete overview of that, with bites of information on each of the featured countries.
10. Play interactive games and pose at photobooths
The many interactive games throughout Changi Experience Studio will give you a glimpse of the back-end of our airport, from baggage checks to immigration clearance.
You can also pose in front of various backdrops at a green screen photobooth, and have your picture printed out for a fee.

Collect as many trolleys as you can in this trolley handler simulation game
11. Admire greenery in the Hanging Garden
Changi Experience Studio also has its fair share of greenery in its Hanging Garden, which you can admire as you go about poring over the informative displays.
Book a session at Changi Experience Studio.
Things to do at Changi Airport, Singapore
This was my second time at Jewel Changi, but the novelty still hasn't waned – and it probably won't be any less magical during the next. We can't promise that you won't be engulfed by the human traffic though, so we suggest planning your visit in advance and avoiding peak lunch and dinner hours.
There are a good number of shops and eateries open 24/7 anyway, so not to worry even if you're waiting for a red-eye flight and feel the urge to explore. The Canopy Park itself has 8 eateries including Arteastiq Bistro and Tiger Street Lab, all open from 9AM-3AM daily.
Our only gripe is that both the Canopy Park and Changi Experience Studio are ticketed attractions, but I guess that's understandable as there's a need for crowd control and funding of maintenance of the place.
Check out our other features on Changi Airport and more things to do in Singapore:
Book tickets here to access multiple attractions at Jewel Changi.
Jewel Changi Airport
Address: 78 Airport Boulevard, Jewel Changi Airport, Singapore 819666
Opening hours: 24/7
Canopy park entrance fee: From $4.50 for Singapore residents (Entrance to Canopy Park eateries is free).
Changi Experience Studio entrance fee: From $19 for Singapore residents
Nearest MRT Station: Changi Airport
Photo credit: Heng Wei Shin and Adria Tham
A portion of this content may contain referral links to products. Our opinions remain our own.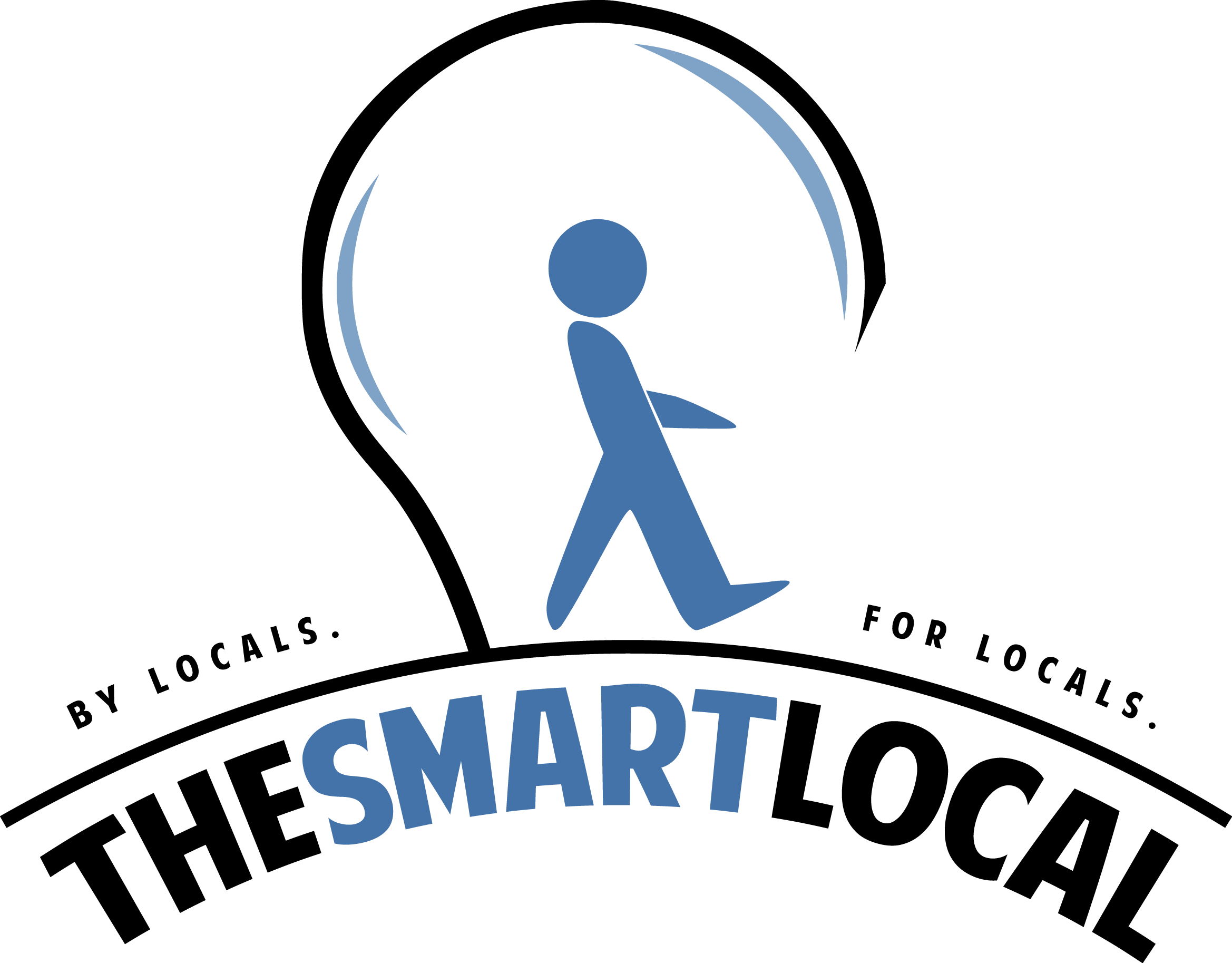 Drop us your email so you won't miss the latest news.