Peninsula Plaza
---
When we think of City Hall, places such as Funan Mall and the National Gallery flash across our minds. However, just a 3-minute walk from the MRT lies a lesser-known Burmese enclave in Peninsula Plaza that deserves just as much attention. 
Here, you'll find a hidden slice of Myanmar repped by local dishes, traditional wear, and other interesting finds. There are a lot of things to see and do here, so bookmark this guide to stay in the know. 
---
A $110 million building from the 1980s
---
Standing in front of the plaza, it's hard not to ogle at the building's amplitude and architecture – a staggering 32 office floors and 6 retail levels wrapped in Neo-Gothic columns and arches. 
Back in the day, the complex was one of the more ambitious builds as it was the first in Singapore to feature outdoor escalators and car lifts. Construction cost a dizzying $110 million, which was impressively steep for the 1980s.
A decade later, as more and more residents from Myanmar began to live and work around the area, Peninsula Plaza became a hub for their community. Burmese specialty shops selling hard-to-get essentials from home soon populated the mall, earning it its title as the "Little Myanmar" of Singapore.
---
– Things to do in Peninsula Plaza –
---
1. Have authentic Burmese bites in the basement
---
Head down to the basement for Burmese restaurants that serve authentic and popular dishes from Myanmar. Burmese cuisine is best described as a mishmash of Chinese, Thai, and Indian food, where the flavours are strong and the vegetables are aplenty.
You can get an All Day Set Meal from $14.90 at Inle Myanmar Restaurant or Fried Rice/Noodles from $2.50 at Mandalay Style Restaurant. Just know that you won't be seeing beef anywhere on the menu here – it's considered taboo to eat beef in Myanmar.

Image credit: Eatbook
Don't forget to order a steamy bowl of Myanmar-favourite Mohinga, which features rice vermicelli in a sour broth of fish paste, beans, and lime. Also try the Pickled Tea Leaves Salad for a savoury mix that will give you both a spice kick and caffeine boost in one dish.  
If neighbourhood teh pengs can't satiate your sweet tooth, savour an ice-cold cup of Myanmar Milk Tea instead. It is said to be sweeter, yet less intense than your regular iced milk tea.
In Le Myanmar Restaurant
Unit: #B1-07A
Opening hours: 11am-8.30pm, Daily
Contact: 6333 5438 | In Le Myanmar Restaurant website
Mandalay Style Restaurant
Unit: #B1-01
Opening hours: Mon-Sat 11am-10pm | Sun 9am-10pm
Contact: 6962 8895 | Mandalay Style Restaurant website
---
2. Stock up on Burmese snacks & goodies
---
On the 3rd floor, you'll spy Burmese locals flitting in and out of minimarts with bags of tidbits. Convenient stores such as Titan Intertrade sell everything from snacks and fresh produce to beauty products, all of which are flown in from Myanmar. 
For dessert, look out for a popular Burmese coconut jelly called Kyawk Kyaw, or citrusy Tamarind Juice stocked with a ton of health benefits. 
When we visited, the friendly shopkeeper also recommended the May Yi Cho Potato Chips ($3.00) and a Shwe Pu Zun Cake Rusk ($3.80) that screamed "No Fats! Good for health" on the packaging.
Titan Intertrade
Unit: #03-18/19
Opening hours: 8am-10pm, Daily 
---
3. Visit a 60-year-old camera shop popular with shutterbugs
---
Cathay Photo Store may look sleek and modern, but it has seen at least 60 years of operations. 
This particular outlet, which spans 9 units, is popular among shutterbugs and big-time media companies alike. They carry store-exclusive equipment such as the 360 Kandao Conference Meeting webcam and a range of gimbal camera stabilisers. 
Unit: #01-04 to 08 /11 to 14
Opening hours: Mon-Sat 11am-7pm (Closed on Sundays)
Contact: 6337 4274 | Cathay Photo Store website
---
4. Get your 'fit at vintage & thrift stores
---
There are multiple fashion and accessory retailers dotted around the mall, but 2 stand out in particular.
Cherry Thrift Shop is a Burmese-run clothing store that sells upcycled womenswear starting from $2. They specialise in y2k attire and host frequent sales on their Instagram page. The shop is located on the 5th floor with brightly coloured clothing racks arranged neatly outside their storefront.
Fashionistas with a little more money to jiggle should hit up Ashitagaaru for vintage jeans and leather jackets. They've got all the popular brands, including Levi's and Carhartt, and a stockpile of archived designs.
Cherry Thrift Shop
Unit: #05-15
Opening hours: Tue-Sun 12pm-8pm (Closed on Mondays)
Contact: Cherry Thrift Shop Instagram
Ashitagaaru
Unit: #02-45
Opening hours: 12.30pm-8pm, Daily
Contact: Ashitagaaru Instagram
---
5. Gents can get salon-level haircuts under $10
---
Chatting with some of the male tenants brought our attention to the many hair salons around, which are loved for their cheap and professional hair services. For men, haircuts here rarely go over $10 and often come with a complimentary facial cleanse. 
One of the hair salons that we chanced upon was Ma Ma Gyi Hair Salon, which had a grungy, steampunk aesthetic with vintage furniture and a raw concrete floor. 
Other salons, such as Moe Kaung Kin Hair Beauty Salon, even extend services that include Ear Piercing ($5) and Facial Treatments ($20+).
Ma Ma Gyi Hair Salon
Unit: #04-34/35
Opening hours: Mon-Fri 10am-9pm | Sat-Sun 9am-9pm
Contact: 9272 9200 | Ma Ma Gyi Hair Salon website
Moe Kaung Kin Hair Beauty Salon
Unit: #04-12A
Opening hours: Mon-Sat 11am-9pm | Sun 9.30am-9pm
Contact: 9239 5052 | Moe Kaung Kin Hair Beauty Salon Facebook
---
6. Get your own traditional longyi
---
For the uninitiated, longyi (pronounced "lon chee") is a traditional skirt worn by the Burmese. It's not only easy to put on – think post-shower towel wrap – but also comfortable and freeing. 
The cylindrical cloth flows from waist to feet and comes in a variety of prints and fabrics for different occasions. For instance, cotton is usually worn as an everyday casual outfit, while silk is reserved for more fancy schmancy occasions.
Among the few longyi retailers on levels 3 and 4, we visited Cotton Comfort by Mal Thi, a small Burmese-owned label helmed by 2 sisters. They design and sell women's longyi in traditional and modernised styles made entirely of cotton and expert embroidery. 
Unit: #04-37
Opening hours: Tue-Fri 11am-8.30pm | Sat 10am-8.30pm | Sun 9.30am-8.30pm (Closed on Mondays)
Contact: 9672 7097
---
Visit Peninsula Plaza for a quick trip to Myanmar
---
Singapore is truly, as my Social Studies teacher would drill us into saying, a "melting pot of cultures". We've got Little India, Chinatown, Kampong Glam, Golden Mile Complex, and now, Little Myanmar at Peninsula Plaza to prove that. 
Address: 11 North Bridge Rd, Singapore 179098
Opening hours: 8am-10pm, Daily
Contact: 6962 8895 | Peninsula Plaza Facebook
For more shopping:
---
Photography by Poh Jin Ron.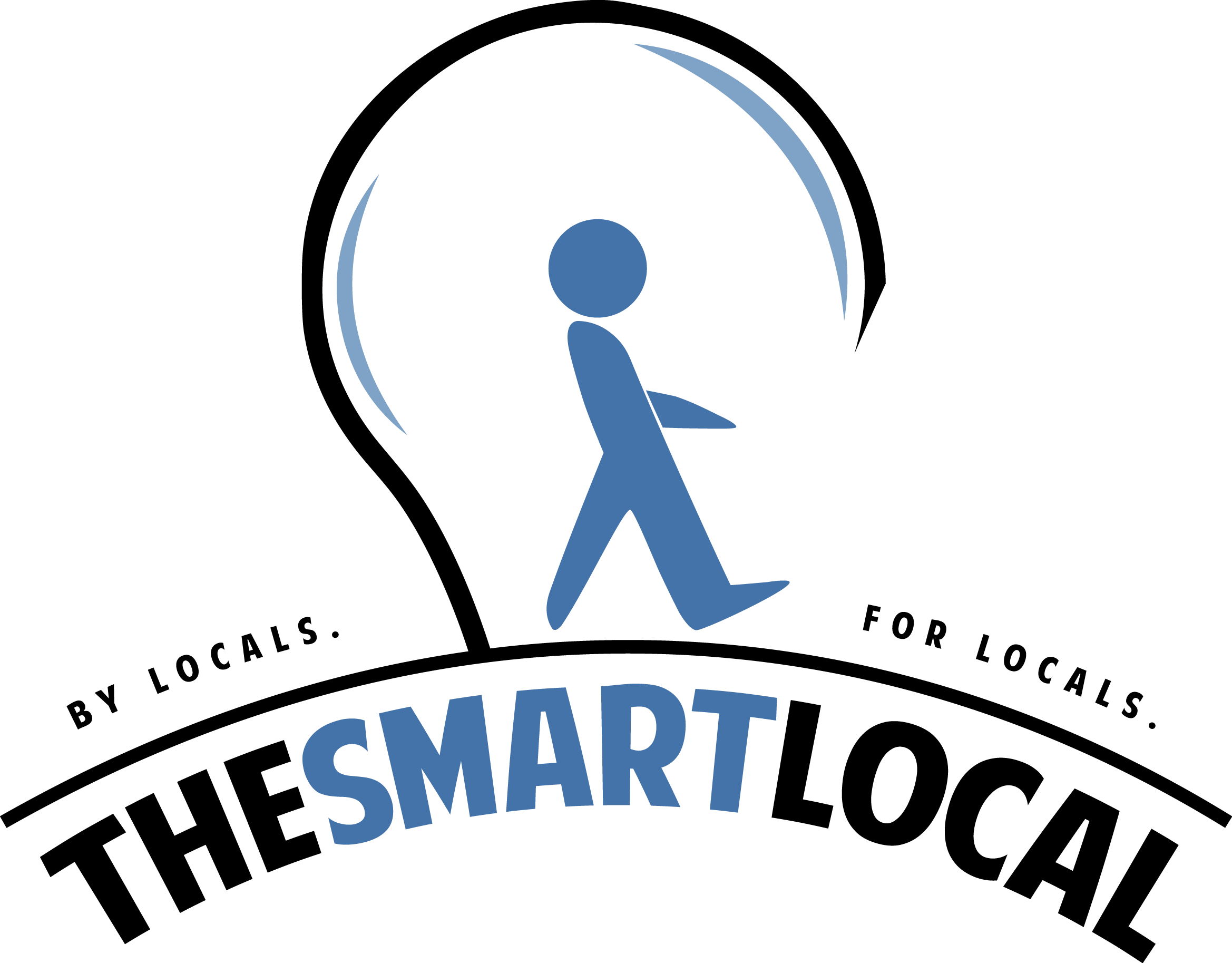 Drop us your email so you won't miss the latest news.