Golden Mile Complex
---
Thailand has always been a top travel destination for Singaporeans known for its night markets, gorgeous beaches, and rich cultural heritage. Singaporeans who miss Thai food have been heading to Golden Mile Complex for decades – but now that it's been announced that tenants are moving out by May 2023, we only have limited time left to head there for our late-night pad thai cravings.
Check out 11 things you can do in Singapore's Little Thailand – from feasting to shopping, and even a dose of the supernatural.
For other noteworthy malls to explore in Singapore, check out: 
---
S$18 million building completed in 1973
---

Image credit: Sengkang
Let's talk a little about the history of this brutalist icon that's been around since 1973. When seen from Nicoll Highway, many have claimed that the building resembles a giant typewriter. Once named Woh Hup Complex, the complex came to be known informally as "Little Thailand" thanks to its numerous Thai eateries, shops and nightclubs.

Image credit: Ong Yee Ching
Although the building hasn't aged well over the years, its groundbreaking concept then still warrants its nationalistic reputation as a prominent local landmark of Singapore. In fact, it's been touted to be one of the first few complexes to integrate retail shops, offices and residential homes all in one building.
---
– Food –
---
1. Try authentic Thai dishes at Flying Pig
---
Thai food doesn't only consist of mookata and green curry. There are other noteworthy dishes that have garnered Thai expats' stamps of approval and are absolutely worth a try. 

Image credit: Eatbook
Not a Noodle Queen for nothing, no trip to Flying Pig would be complete without trying their noodle dishes – one of which includes their Yum Woonsen Talay ($15). This dish is essentially a bowl of glass noodles tossed with fresh seafood and a well-balanced dressing. With every bite, you'll get hit with sweet and savoury notes combined with just the right amount of acidity. 
It's the perfect dish if you're looking for something light and refreshing to eat. Not to mention, you'll also now know that there's more to Thai noodle dishes than pad thai or pad see ew – a stir-fried noodle dish similar to our char kway teow.

Image credit: Eatbook
Those who've salivated over the crab omelette rice featured on Netflix's Street Food series may lament that they can't try the real deal in the streets of Bangkok just yet, but you can get a taste of Flying Pig's rendition here at Golden Mile Complex. 
Though not as well known, the prawn version of the popular crab dish – the Prawn Omelette Rice ($10), is just as tasty. 
Generously portioned, this less premium prawn alternative does not disappoint with its large chunks of prawn meat atop a fluffy omelette. Needless to say, it has proven a huge hit with makan enthusiasts since its arrival in Singapore.  
Current location: #01-39
Opening hours: 12pm-9.30pm, Daily
Contact: 8168 4590
New location: TBC
Move date: TBC
---
2. Visit Diandin Leluk Thai Restaurant – One of Singapore's Thai food OGs
---

Image credit: @prettypotpourri
Diandin Leluk is about as legit as it gets when it comes to grub from the Land of Smiles. Run by native Thai chefs, this popular restaurant has been putting smiles on the faces of homesick Thais and Singaporeans alike since 1985. 

Aside from mainstream Thai dishes such as pineapple fried rice, they also have unconventional ones like Raw Prawns With Garlic & Chilli Sauce ($15).
Image credit: @sunshinemokusan
Here, you can expect to find food that'll taste as good as the ones you've tried in Bangkok. The best part is that they're all sold at affordable prices, so you can feast on a variety of exotic dishes without bleeding your pockets dry. 
Current location: #01-67/68/69
Opening hours: 10am-10pm, Daily
Contact: 6293 5101 | Diandin Leluk website
New location: 371 Beach Road, City Gate, #01-05 & #01-17/18, Singapore 199597
Move date: Already open
---
3. Enjoy cheap Thai street food at Golden Banana
---
Ask anyone for cheap delicious snack recommendations at Golden Mile Complex and chances are they'll say "sweet potato balls" or "banana fritters".
Located right outside the Thai supermarket at Level 2, Golden Banana sells a delectable selection of fried goodies. Their minimalistic menu offers just 4 items including Kluay Kaek ($3/6 pieces) – a.k.a. Thai fried banana fritters and Fried Yam ($3/5 pieces).

Image source: @darth_bagel_eats
If you're a sucker for variety, you'll be stoked to hear that you can get a mixed bag of all four treats for $4. 
Current location: #02-64
Opening Hours: Tue-Sun 10am-8pm (Closed on Mondays)
Contact: 9766 5001
New location: 371 Beach Road, City Gate, #02-27, Singapore 199597
Move date: 1st April 2023
---
4. Tuck into cheesy goodness at NINJA Cheese Mookata Buffet
---
Ninja Cheese Mookata Buffet offers all-you-can-eat meals at $37.90++ per pax, jazzed up with unlimited decadent mozzarella and nacho cheese dips.


Image credit: NINJA Cheese Mookata Buffet
You'll get to grill your own meats and enjoy a variety of fresh seafood including live crabs, prawns and baby lobsters. Should you require any assistance de-shelling prawns or crabs, simply flag down a restaurant staff member and they'll be happy to help.
As it's open till the wee hours of the morning every day, you'll be able to satisfy those late night cravings and jio your friends or family down for a hearty mookata supper, even on weeknights.
Current location: #01-50
Opening hours: 3pm-5am, Daily
Contact: 8821 7699 | Ninja Cheese Mookata website
New location: TBC
Move date: TBC
---
5. Beerthai House Restaurant
---

BBQ Pork.
Image credit: @beerthaihouse_official
Royally tangle your taste buds at Beerthai House Restaurant. The founder and chef has had the honour of serving the Thai Princess Maha Chakri Sirindhorn when she visited Singapore years ago, so you can be sure that the food is as authentic as it gets here. 
One standout dish is the Thai Beef Noodles ($5), though priced affordably, it comes with a generous amount of ingredients that will leave you feeling full and satisfied. Another crowd favourite is the Pandan Chicken ($12/4 pieces), an irresistible midday treat.

Pandan Chicken.
Image adapted from: @beerthaihouse_official
Beerthai House Restaurant also offers an island-wide delivery service with an extensive menu. So, whether you're in the mood for something spicy or something savoury, you can now enjoy the authentic taste of Thailand in the comfort of your own home.
Current location: #01-29
Opening hours: 11am-9.30pm, Daily
Contact: 6297 7644
New locations:
Kitchener Road Outlet (March 2023)
Address: 155 Kitchener Road, #01-01, Singapore 208528
City Gate Outlet (Open)
Address: 371 Beach Road, City Gate, #02-37, Singapore 199597
Opening hours: TBC
Contact: Beerthai House Restaurant
---
6. Authentic Thai Cocktails with a twist at Enclave Bar
---

Image credit: @enclavebar.sg
A hidden gem for cocktail enthusiasts, Enclave Bar boasts a variety of unique drinks, including the Thai Tea cocktail and Thai Basil Smash, both starting at $21. The fact that it is run by a pair of second-generation Singaporean Thai musician brothers also adds to the bar's charm and authenticity.
One of the highlights of Enclave Bar is their ever-changing menu. They frequently introduce limited-time drinks based on current festivities and themes such as Valentine's Day, taking "surprise me" to a whole new level.

Image credit: @enclavebar.sg
If you're looking for tasty appetisers to pair with your drinks, look to the BBQ Sotong ($16) or Laard Moo Thot – Pork salad ($18) with lime and kaffir –  both are great options. For something a little more filling, opt for their Thai Basil Por ($9) or Phad See Ewe ($9). 
Current location: B1-05/06
Opening hours: Tue-Thu 6pm-12am | Fri-Sat 6pm-2am
Contact: 8386 4881 | Enclave Bar Instagram

New location: TBC
Move date: TBC
---
– Shopping –
---
7. Grab unique Thai snacks at the Thai Supermarket
---
Aside from getting your grocery fix, you'll also find once Thailand-exclusive snacks like Lays Potato Chips ($2.90) in rare KFC and Pizza Hut flavours on sale at the Thai Supermarket. Those who used to vacation in Thailand would fondly remember stocking up on these tidbits and bringing them back as souvenirs. 

Image credit: @jxnr
A great alternative if you're bored of the usual BBQ and Sour Cream & Onion flavoured chips, these uniquely flavoured snacks are the closest thing we're gonna get to snacking in Thailand for now.

Image credit: @myspoils
There's good news for those who have a more daring palate as well. Similar to what you'll find along street-side stalls in Bangkok, the Thai Supermarket offers deep-fried silkworms and crickets ($2.30) if you're adventurous enough to try them. 
The only difference is that they're packaged like potato chips as opposed to being sold in pushcarts wheeled around Bangkok's night markets. They're also seasoned with Tom Yam and BBQ flavourings to make them a little more palatable to our unseasoned stomachs. 
Current location: #02-64
Opening hours: 9.30am-9.30pm, Daily
Contact: 8138 3715 | Thai Supermarket website
New location: Aperia Mall
Move date: April 2023
---
8. Shop for cheap and quirky clothes at numerous boutiques
---
One thing you'll notice as you walk around the second floor of Golden Mile Complex is the display of clothes that are seemingly random, flashy and a lil bit risqué at times. 

Image credit: @__edoardo
Shop amongst the insanely high heels, fun wigs and glittery tops on sale here to your heart's content. 
Location: Second floor
---
9. Get your Thai beauty fix at Face And Body Beauty store
---
Between K-beauty products being all the rage now and most malls only stocking Western or East Asian brands when it comes to makeup, it's extremely rare to find Thai beauty items in Singapore.

Fortunately, if you swear by Thai beauty products, Golden Mile Complex is home to a one-stop Thai beauty haven. As Singapore's biggest distributor and retailer of famous Thai Beauty brands, you can fulfil all your makeup and skin care needs at the plainly named Face And Body Beauty Store. 

Image credit: Face And Body
This shop carries numerous skincare products that are highly lauded both in Thailand and abroad, such as the famous Madame Heng Original Herbal Bar Soap ($4) which has been well-loved by Thais for over 50 years. 

Solely made from Thai herbs, this exfoliating soap is said to help prevent acne and dark spots.
Image credit: @askanae2

Image credit: Face And Body
And with tropical Singapore's year-round mozzie season, you'll be relieved to find Thailand's best-selling Phoyok Thai Green Herbal Balm ($5) here as well. The product is formulated to help soothe your mosquito bites fast and effectively, so you won't be itching up a storm and scratching till scars form.
FYI, this balm is also popular with older Thai folks because it helps to remedy muscle stiffness.
Current location: #01-66H, #02-43
Opening hours: 10.30am-9pm, Daily
Contact: 6294 2279
New location: 371 Beach Road, City Gate, #01-01, Singapore 199597
Move date: Moved

---
10. Venture into the series of eerie occult stores, if you dare
---
The third floor of Golden Mile Complex houses a number of religious goods and occult stores. It'll be easy to spot these stores as most of them have joss sticks and mini altars at their entrances, and they sell a range of items which supposedly bring good fortune. 
Good thing the Seventh Month is almost over, otherwise you might be scared off by the dim corridor lighting and go bolting back where you came from.
Stores like Siam.Ink The Thai.Amulet Shop sell religious goods such as talismans and amulets
Image credit: Siam.Ink The Thai.Amulet Shop

Image credit: Siam.Ink The Thai.Amulet Shop
If you're keen on getting a good luck charm that's more permanent and impossible to misplace, there are also a few stores that provide Sak Yant – traditional Thai tattoos.
These tattoos are etched onto your skin as prayers are chanted, offering lifelong affirmations and protection to its bearer. Something to consider if you think you can withstand the pain.
Current location: #03-61E
Opening hours: Tue-Sun 1pm-5pm (Closed on Mondays)
Contact: 9730 9040 | Siam.Ink The Thai.Amulet Shop 
New location: Block 53 Chin Swee Road, #02-07, Singapore 160053
Move date: Moved
---
– Activities –
---
11. Rent out Room 0416 – a multi-functional space for events
---
Vintage retail store by day and multipurpose studio by night, Room 0416 is perfect if you're in need of a large studio rehearsal or event space.


Image credit: Get Spaces
It has 3,500 square feet of customisable room and is ready-furnished with full length mirrors, arcade game machines and sofas to keep everyone comfy and entertained. To give you an idea of what occasions this space is suitable for, it has been booked out for dance rehearsals, company gatherings and even flea markets before.
Location: #04-16
---
Check out Golden Mile Complex for unique shopping & dining
---
More than just its stereotype of dodgy KTVs and shady massage parlours, Golden Mile Complex is a gem many of us have not fully explored. Don't judge it as an ancient and forgotten relic by its vintage exterior. 
Rather, pay this place a visit in person while you still can and you'll find yourself rewarded with some of the tastiest food and coolest sights. It might even evoke those nostalgic travel memories, till we can fly to Thailand once more.
Golden Mile Complex
Address: 5001 Beach Road, Singapore 199588
Opening hours: 24 Hours, Daily
Getting there
By car: Golden Mile Complex has a carpark. Though, do note that parking charges vary depending on day and timing.
By MRT: The closest station is Nicoll Highway Station (via Circle Line). Once you exit Nicoll Highway station, turn right onto Beach Road and Golden Mile Complex will be on your right.
By bus: Accessible via bus 100, 961 and 980. All of these buses will stop right in front of Golden Mile Complex.
If you've got the travel bug, check out these other places in Singapore that have overseas vibes:
---
Cover images adapted from (L-R): Face And Body, @prettypotpourri, @enclavebar.sg
First published on 22nd October 2021. Last updated by Ong Yee Ching on 24 February 2023.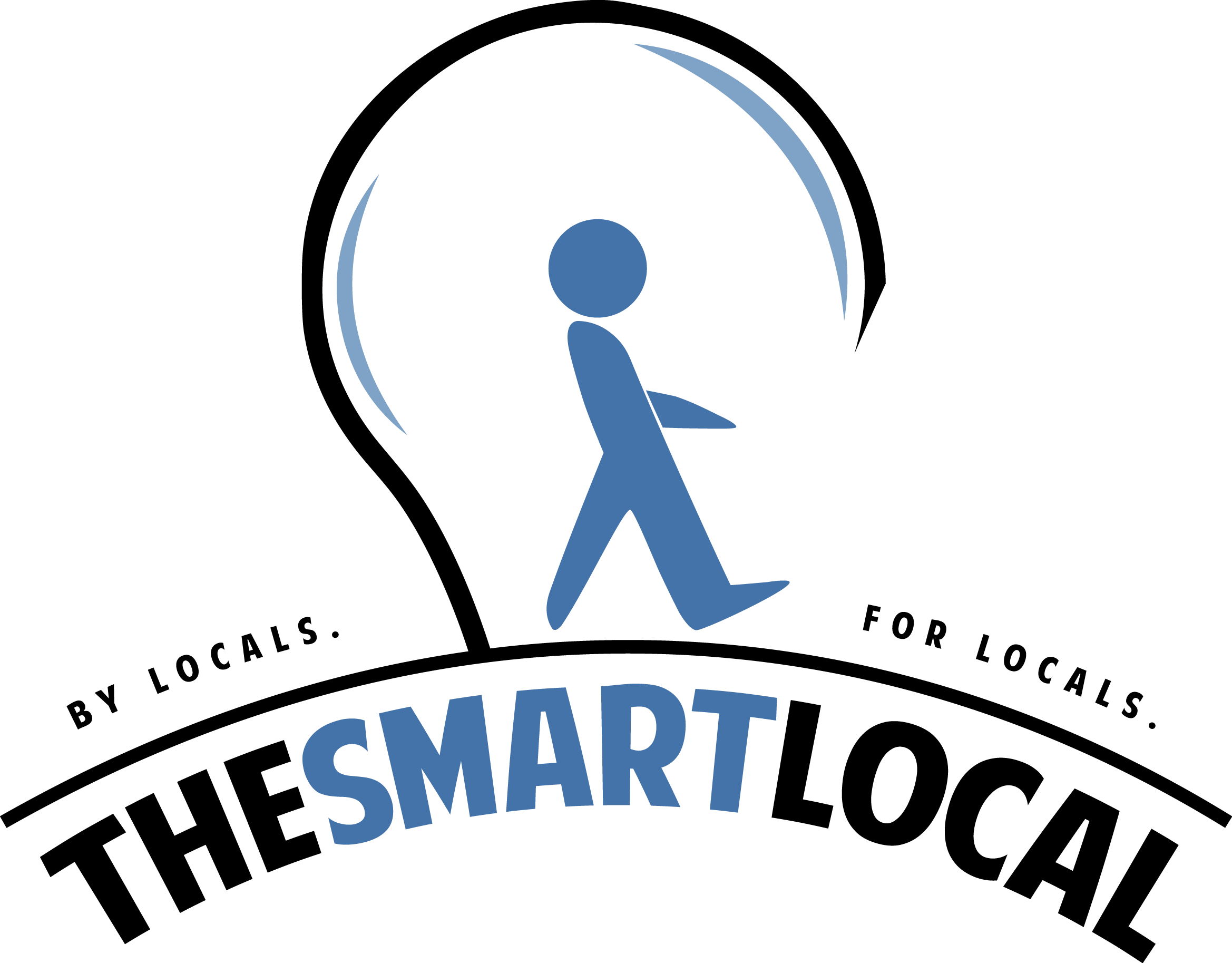 Drop us your email so you won't miss the latest news.