Upcoming green spaces & nature parks in Singapore
---
Calling all hiking enthusiasts and nature lovers, Singapore's "Garden City" vision is more real than it is ever now. New parks and hiking trails have been sprouting over the past few years, with additions such as Rifle Range Nature Park and Bukit Gombak Park. 
There's more to come, though. From new nature corridors to breathtaking cross-island hiking trails, these are upcoming green spaces in Singapore to escape the concrete jungle. 
---
1. Clementi Forest trails (2023)
---
18km of hiking trails in total

---

Image credit: NParks
Those who have explored Clementi Forest's unpaved "trail" have confirm ended their hike with muddy shoes. Well, you'd be happy to know that NParks are developing 2 new nature trails here: the Clementi Nature Trail and Jurong Nature Trail. 
The 2km-long Clementi Nature Trail is slated to open in 2023 and will connect the Clementi Forest Stream and Dover Forest, creating an eco loop. 
It'll also be connected to the Old Jurong Line Nature Trail, a 4km path that cuts through Clementi Forest and runs along what was once the Jurong Railway Line. For those too young to have seen it in action, the line was built in the 1960s to transport cargo between Jurong and Malaysia up until 1992.

Image credit: NParks
The latter will be completed in stages starting in 2024, and will incorporate remnants of the old railway track. You'll still get to appreciate the beauty of the old-school tracks and tunnels, even if you've never experienced them for yourself. 
If you'd like to walk further, you'd soon be able to continue your hike to Jurong Lake Gardens via the 3km-long Jurong Town Hall Park Connector that connects the Rail Corridor to Jurong Lake Gardens. 
---
2. Khatib Nature Corridor (2026) 
---
3 new parks with swamps & streams

---

Image credit: NParks
Northies have even more to look forward to, with a huge upgrade to the green spaces near their homes. 3 new parks – Miltonia Nature Park, Nee Soon Nature Park, and Lower Seletar Reservoir extension – will be joining Springleaf Nature Park to make up the Khatib Nature Corridor. 
This amounts to more than 90 hectares of green spaces added. For scale, that's the size of Jurong Lake Gardens. 
By then, the Khatib Nature Corridor will consist of 5 parks in total, including the 4.8-hectare Canberra Park and the 40-hectare Khatib Bongsu Nature Park that should be ready by 2026. 
---
3. Labrador Nature Park Network (2024) 
---
5 new parks
---

Berlayer Creek Boardwalk. 
South-siders of Singapore can also rejoice as plans for the Labrador Nature Park Network proceed. By 2024, a 0.4-hectare park at King's Dock should be ready to welcome you. The opening of the 2-hectare Alexandra Nature Park, 6.5-hectare Berlayer Creek Nature Park, and 7.5-hectare integrated housing park at Keppel will soon follow in this respective order.
Image credit: NParks 
You can also look forward to 30km of new trails that will connect the green spaces in the North and West of Singapore. If flora and fauna is your thing, there are more than 380 species found here – keep a lookout for any rare ones when visiting. 
---
4. C2C Northern (2030) & Southern Trails (2025) 
---
Cross-island cycling trails

---

Image credit: NParks
Literally cross the island with the C2C Northern and Southern trails. These trails were set to complement the existing Coast-To-Coast Central trail, further connecting the 4 sides of our island. Get ready for one the longest treks of your life as you journey from Changi to Tuas through the 62km-long C2C Southern trail, which will be ready by 2025.
The 25km-long Northern trail, on the other hand, links the Central and Sungei Buloh Nature Park networks. Hikers are in for more than a glimpse of Singapore's mangrove habitats. As you trek along this trail, you may spot different species of wildlife native to Singapore and even catch migratory birds in action.
This trail will open partially by 2026 and the entire route is slated to be completed by 2030. 
---
5. Lim Chu Kang Nature Park (TBC) 
---
18-hectare green corridor
---

Image credit: NParks 
Think about wetlands in Singapore and Sungei Buloh Wetland Reserve is probably the first that comes to mind. 
Soon, nature lovers can look forward to the 18-hectare Lim Chu Kang Nature Park, the newest extension to the Sungei Buloh Nature Park Network. It'll be nestled within a 400-hectare Nature Park Network, comprising Sungei Buloh Wetland Reserve, Mandai Mangrove and Mudflat and Kranji Marshes, as well as nearby eco-corridors and marshes.

Cashin House.
Image credit: @weixianglimsg
The Cashin House, a 1920s building that was once used by the Japanese Imperial Army until 1945, will also be repurposed into a new visitor gateway. Expect facilities such as an exhibition space, seminar rooms, and a seaview terrace. 
---
6. Mandai Mangrove & Mudflat Nature Park (2023) 
---
A birdwatching hot spot

---

POV: You're a migratory bird flying over the upcoming Mandai Mangrove & Mudflat Nature Park.
Image credit: NParks
Put this on your to-visit list if you love bird-watching. Frequent visitors to Sungei Buloh Nature Park Network can look forward to the Mandai Mangrove & Mudflat Nature Park that will serve as a pitstop for many migratory birds in East Asia once completed. The mudflat will be transformed into a nature park as part of conservation efforts to retain the core habitats of these birds and mangroves. 
When completed, the network will add 15km of trails  that amount to 3 times the size of the original Sungei Buloh Nature Reserve. Furthermore, you can also saunter down to Kranji Marshes, Singapore's largest freshwater wetland, to witness butterflies in action. 
---
7. Bukit Batok Nature Corridor (2024)
---
10km of trails & 2 new parks 
---

Abandoned Bukit Batok Nature Park.
Image credit: National Parks SG
Bukit Batok will also have its own nature corridor. Scheduled to be completed by 2024, the 9-hectare Bukit Batok Hillside Nature Park will provide a green solace for residents who wish to escape our concrete jungle for a bit. 
Next to the Civil Service Club @ Bukit Batok will be a 16-hectare Bukit Batok Central Nature Park. Intended to connect the Central Nature Park Network and the future Tengah Forest Corridor, this new park will allow residents of the West to conveniently access parks beyond their neighbourhood.
Image credit: NParks
Together with the existing Bukit Batok Town Park and Bukit Batok Nature Park, Bukit Batok Nature Corridor will provide avid hikers with over 125 hectares of greenery and 10km of nature trails.  
---
8. Orchard Road Green Connection (2025) 
---
Water-play installations & playground 
---

Image credit: NParks
As evidenced by its name, Orchard Road was once literally an orchard. While it's now lined with shopping malls, NPark has plans to transform the shopping belt into an urban green corridor by 2025. There'll be a 6km Orchard Road Green Connection that links the Singapore Botanic Gardens, Istana, Fort Canning Park, and Singapore River.
Dhoby Ghaut Green will also be outfitted with new kid-friendly facilities such as an inclusive playground and water-play installations. To expand the green space in the area, the 1.3-hectare Istana Park will also be redesigned to fuse with the existing Dhoby Ghaut Green and Penang Road Open Space. 
---
9. GreenSpace+ (April 2023) 
---
Green hub with gardening programmes
---

Image credit: East Coast Green Festival
Easties can unite at GreenSpace+, a green hub that'll focus on sustainability. Part of the famed East Coast Plan, its aim is to provide a place for start-ups and volunteers to develop their sustainability methods. There's even a community kitchen available to expedite food rescue and gardening programmes. 
---
10. Jurong Eco-Garden & Bulim Park (2024) 
---
New overhead bridge & upgraded facilities

---

Artist impression of refurbished Jurong Eco-Garden.
Image credit: JTC
Although on paper Jurong Eco-Garden is only 200m away for Jurong West residents, the journey there takes longer than you'd think. You'll have to track 1km underneath PIE before you can jog or cycle in the garden.
Come next year, it'll be more accessible as a new 110m pedestrian bridge will be built over the expressway to connect Jurong West residents to the garden. Additionally, the Jurong Eco-Garden will undergo a round of refurbishment with a new playground, fitness corner, and upgraded footpaths.

Image credit: JTC
Bulim Park will also be open to the public in 2024 as part of the goal to add more green spaces to the Jurong Innovation District. At its heart, you'll find a stormwater detention and cleansing pond which functions through a rain garden.
---
11. Mandai Wildlife Reserve (2023) 
---
Stay in a tree house resort
---

Image credit: Mandai Park Holdings
Really get out of town with the Banyan Tree Resort. Nestled right below the upper canopy of the reserve, the resort will have staycationing guests surrounded by nature. Just because it's a nature resort, you won't be roughing it out in the wild. The rooms will use mixed-mode air conditioning and natural ventilation.
The roof and facade of the establishment will also be planted with more greenery to seamlessly integrate with its surroundings. It's also aiming to be the first Super Low Energy (SLE) resort in Singapore so you can have a guilt-free vacation.

Image credit: Mandai Wildlife Group
As part of the Mandai Rejuvenation Project, it'll be integrated with 5 zoological parks: Bird Paradise, Singapore Zoo, River Wonders, Night Safari, and the brand new Rainforest Wild. 
---
Fall in love with Singapore's green spaces
---
From the Khatib Nature Corridor in the North to Lim Chu Kang Nature Park in the East, these new green spaces are here to please. They offer a respite from the usual hustle and bustle of city life and are living testaments to the government's commitment to the "City in Garden" vision. 
So next time, when you're feeling your cortisol levels peaking, just know that doing a 62km walk across Singapore is an option.
More content on nature:
---
Cover image adapted from: NParks, Mandai Park Holdings, @weixianglimsg.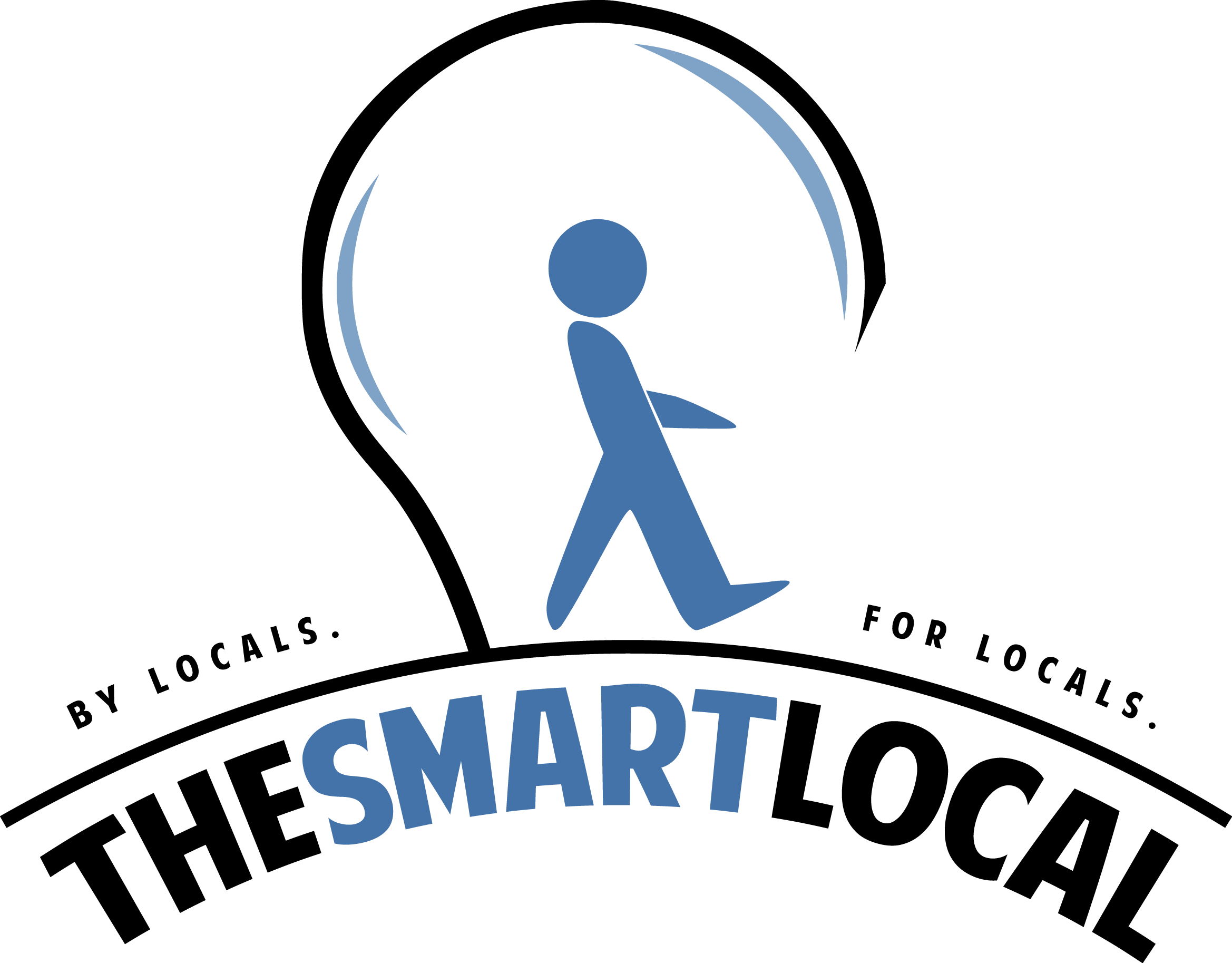 Drop us your email so you won't miss the latest news.