Nature reserves in Singapore
---
If you want to escape the hustle and bustle of the city and get a good supply of fresh air, know that there are more than 350 parks and four nature reserves in Singapore to choose from. 
Whether it's just to take a stroll, to have a picnic, or go on a cycling adventure, there's one fit for every activity.
It's a long list, but we've narrowed it down to the biggest and best ones for that break from city life – aside from the usual Botanic Gardens, ECP, and Pasir Ris Park.
Read our other articles on nature trails in Singapore here:
---
1. Kranji Marshes
---
Home to more than 170 species of birds, 54 species of butterflies and 33 species of dragonflies, Kranji Marshes is one of the largest freshwater marshes in Singapore. This is probably the best place to spot shy marsh birds like the Black Baza or Japanese Sparrowhawk during raptor migratory season at one of the dedicated bird hides waiting for you along your trek.
Read our guide on Kranji Marshes here.
Address: 11 Neo Tiew Lane 2, Singapore 718814
---
2. Jurong Lake Gardens
---
The iconic pagodas of the Chinese Garden and torii gates of the Japanese Garden are now part of a larger nature park – Jurong Lake Gardens. This national garden spans along the West of Singapore and is the newest hotspot for families and couples alike, and now also includes Lakeside Garden – of which the highlight is the lalang-filled Grasslands with a Lone Tree standing in the middle.

Chinese Garden
Image credit: @hugohst
If you're coming from Lakeside MRT, you will first come across paths leading to the Chinese and Japanese Garden. Within these parks are a unique landscape of pagodas and traditional oriental buildings.

Image credit: @zen_sc_lee
As for Lakeside Garden, follow the boardwalks to get the most scenic views of the lake then head to the Forest Ramble, a playground with 13 different zones for your kids to scamper around in.
The rest of Jurong Lake Garden is still a work in progress but looking at what they have now, pretty sure there's a lot more fun waiting to be unpacked. 
Read our article on Lakeside Garden at Jurong Lake Gardens here.
*The Chinese Garden is temporarily closed for maintenance works, and The Oval is closed till 31st January 2022.
Address: 50 Yuan Ching Road, Singapore 618661
---
3. Tampines Eco-Green
---

Image credit: @thesmartlocalsg
With no lamps, no pavements and the only toilet with a natural flush in Singapore, Tampines Eco-Green is probably one of the most unpolluted parks you can find here. You may face difficulties spotting the entrance to this park because the wooden signage is usually covered by a blanket of vegetation, but follow the Sun Plaza Park connector from Tampines MRT and you should be good to go. 

Image credit: @anderspluscindy
There's no specific map to follow but there are sufficient sign boards to help you navigate around. Look to the bird hides to spot perching birds like the Bulbul bird. Or take a breather at one of the log benches around the park. 

Yellow-vented Bulbul
Image credit: @jefrejjjjj
Read our article on Tampines Eco Green here.
---
4. Fort Canning Park
---

The famous staircase that's a hotspot for wedding photos
A historical site by day and occasionally an arts venue by night, Fort Canning Park is most probably one of the more happening nature parks in Singapore. 

The gate of the newly built Sang Nila Utama Garden at Fort Canning
In its heyday as "Bukit Larangan" or Forbidden Hill, this nature park has witnessed many historical milestones. One of the more notable spots you can make a quick pit stop at is the Battlebox, where the British surrendered Singapore to the Japanese. 

Image credit: @msmaysworld
But if you're not a history buff, you can still enjoy the vast open space through an outdoor movie or a picnic while watching a live play – events like these are commonly held at this park throughout the year.
Address: River Valley Road, Singapore 179037
---
5. Hort Park
---

Image credit: @hazwanyazit
Part of the Southern Ridges, Hort Park is a hotspot for gardening enthusiasts. You can take a stroll along the different garden plots with flowers that Singaporeans have helped grow, as well as walk through the various themed gardens like the Butterfly Garden where you'll get to meet those beautiful creatures in a netted house.

Image credit: @subaudible
Image credit: @kyrsson_de_amor
There's also a Nature Playgarden for kids to explore and get connected to nature through playing with sand and gravel or making music with hanging bamboo poles.

Image credit: NParks
Read our article on Hort Park here.
Address: 33 Hyderabad Road, Singapore 119578
---
6. Labrador Nature Reserve
---

Image credit: @icoolscissors
Located near the southern tip of Singapore, Labrador Nature Reserve is home to the only coastal cliff in the country so you can be sure to enjoy the sea breeze and the sound of waves crashing here. If you've always wanted to try fishing, this is one of the few places that you can legally do so.

Secret tunnel
Image credit: amsk
Other sights you can find here include war relics namely the tunnels and the fort built at the higher points in the nature reserve, which are hidden along the trail up. 

Image credit: @abbythemongrel
Read our article on Labrador Park.
Address: Labrador Villa Road, Singapore 119187
---
7. Sungei Buloh Wetland Reserve
---

Image credit: @jshenn
Sungei Buloh Wetland Reserve is a majestic sight during the bird migration season. You'll get to see flocks of sandpipers and plovers populating the reserve before they take off on another journey. You'll also spot native marsh animals such as mudskippers, monitor lizards and water snakes throughout the year. 
Image credit: @komsinha
Follow their weekly guided walks or take it easy with the junior adventure trail to experience walking on the paths alongside the muddy mangroves and getting up close and personal with the swamp animals.

Image credit: @penguin_picturessg
Read our article on Sungei Buloh Wetland Reserve.
Address: 60 Kranji Way, #01-00 Singapore 739453
Opening hours: 7AM-7PM, Daily
Sungei Buloh Wetland Reserve website
---
8. Chestnut Nature Park
---
Chestnut Nature Park is a haven for mountain biking enthusiasts as it offers an 8.2km long mountain biking trail fit for beginners and advanced riders. For the full rugged experience, mountain bikers can train at the Pump Track – a circuit of bumps and banks – or the Northern and Southern Biking Trails.

Chestnut Pump Track
But if you're not into cycling, there are 3 hiking trails you can venture along, ranging from 1.5km and 2.1km long. 

Image credit: @kateong
The Northern Hiking Trail has a well-defined path that will lead you to an observation tower where you can bird watch and take in the view of the woodlands. The other 2 trails – the Nature Trail and Southern Trail – are tougher with more dirt tracks and undulating terrain in a grove of trees.
Read our article on Chestnut Nature Park here.
Address: Chestnut Avenue, Singapore 679514
Opening hours: 7AM-7PM, Daily
---
9. Coney Island
---

Image credit: @syiq
The green gates to Coney Island have made it to our Instagram timelines way too often but it's safe to say that its recurrence only shows how fulfilling every experience is. This island off Punggol features a misty trove of unfamiliar trees that'll make you feel like you're in an enchanted forest.
When following the main path, look out for the entrances to the quiet beaches where you can take in the sight of ships cruising by. 
Check out our guide to Coney Island here.
---
10. Macritchie Reservoir Park
---

Image credit: @jong1lee
MacRitchie Reservoir Park is most known for its TreeTop Walk, a 25M high suspension bridge overlooking a forest canopy. But getting to the bridge itself is no joke when you've to trek a whopping total of 7KM-10KM in a round trip. The toughest part is the last 100M before reaching the bridge itself. It's a really steep climb but once you overcome it, you'll be greeted by the magnificent view of the rich forest.  

Image credit: @octeorrific
But that's not the only thing this reservoir park has to offer. It is also one of the best places to engage in both land and water activities. You can hike, kayak and canoe with a scenic view of the pristine forest and waters.

Image credit: @jpoonwy
Read our guide on MacRitchie Reservoir.
---
11. Bukit Timah Nature Reserve
---
Standing at 163m, Bukit Timah Nature Reserve is not only home to one of the first forest reserves in Singapore but also our highest hill.  You can expect a very steep climb, either on the paved main path or set of stairs. It can get strenuous if you are not well-prepared but once you're past the initial slope, the rest of the trek is relatively easier.
A tip to spare your legs from muscle cramps: Try going down backwards, as there'll be less strain on the knees.
On your way down, keep your eyes peeled for pangolins shuffling over fallen branches. For an adventure, follow the Cave Path and it'll lead you to two caves built by the Japanese during the war.
Another gem you can check out nearby is Hindhede Quarry. It's a short, leisurely walk from the main Bukit Timah Nature Reserve carpark with well-paved footpaths and easy trails to follow. 
For a more detailed guide around Bukit Timah Nature Reserve, you can check out our article here.
Address: End of Hindhede Drive
Opening hours: 7AM-7PM, Daily
---
12. Punggol Waterway Park
---

Image credit: @mindycwc
Punggol Waterway Park offers a beautiful water frontage for a relaxed stroll. The sand and water play areas and fitness corner caters to both the young and elderly. 

Image credit: @helloiamdarrien

Kelong Bridge
Take a walk along the Punggol waterfront into the park and you'll come across the Rope Bridge and Kelong Bridge. To truly take in the magnificent views here, visit when the sun's setting.

Image credit: @minty_resz
Check out our article on Punggol Waterway Park.
Address: 9 Sentul Crescent #01-03, SAFRA Punggol, Singapore 828654
Operating hours: Mon – Fri, 9AM-7PM | Weekends and PH 9AM-8PM
---
13. Central Catchment Nature Reserve
---

Image credit: NParks
The Central Catchment Nature Reserve is one of two main water catchments in Singapore. You can choose among the 3 nature trails available here – Walking Trail that'll lead you to the TreeTop Walk, Chemperai Trails that'll bring you along the edge of the reservoir, and the Prunus Trail to be immersed in the dense rainforest – where you'll possibly get a peek of the critically endangered Banded Leaf Monkey. 
Image credit: NParks
The trails are relatively easy considering the well-paved tracks. The only difference between these 3 trails is the amount of time you'll spend trekking along them. The latter two will take around an hour's walk, while the trail to the TreeTop Walk will take about three hours.
Address: 601 Island Club Road, Singapore 578775
Opening hours: 7AM-7PM, Daily
---
Hiking and walking trails in Singapore
---
Singapore might be a small urban country but we definitely have an abundance of green spaces to unwind at. These places are convenient and family-friendly so if you ever need a break from the bustling city, you can freshen up by being immersed in nature before another week of hustling. 
To find out more about Singapore's nature spots, check out these articles:
---
Originally published on 24th August 2019. Last updated by Josiah Neo on 24th December 2021.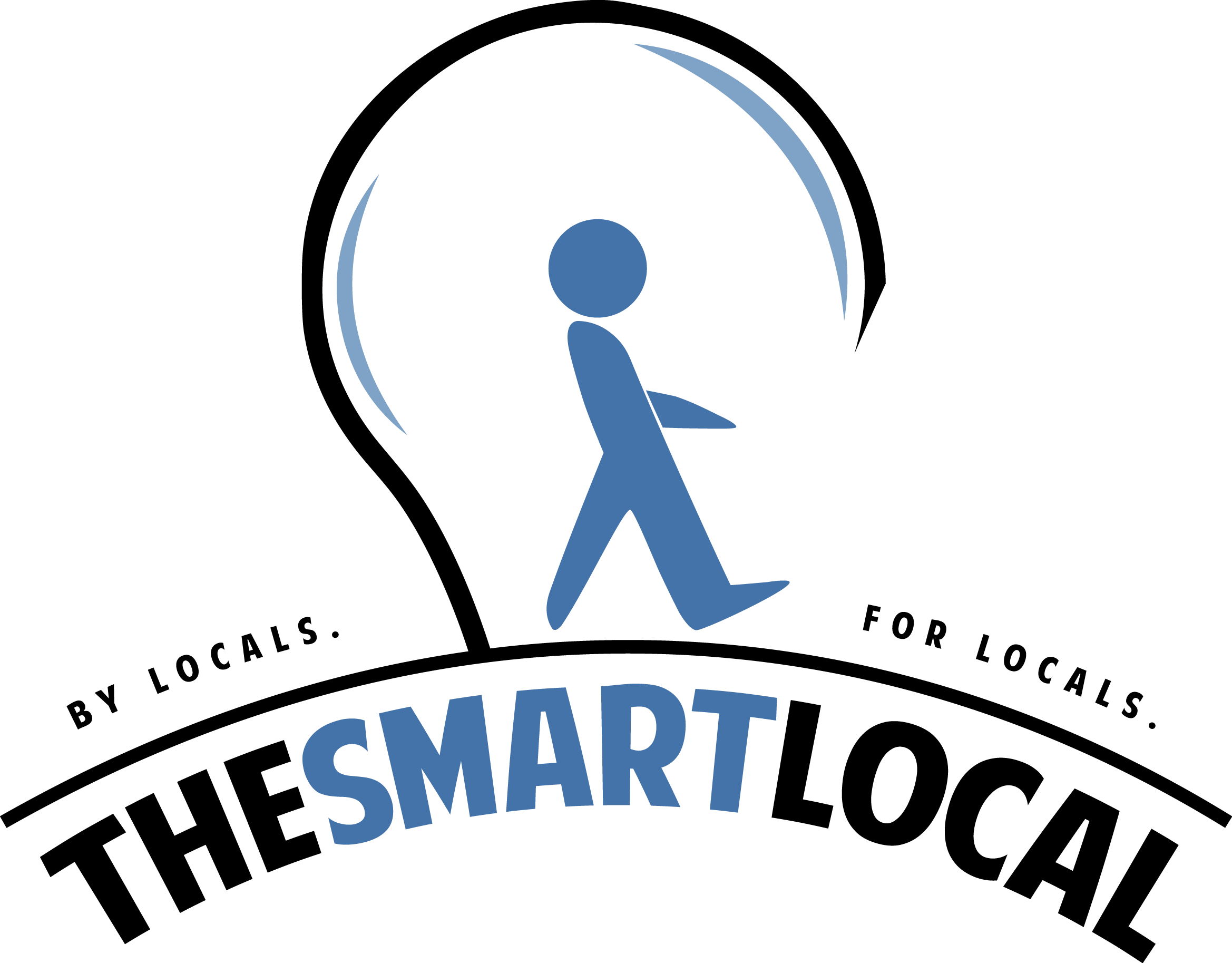 Drop us your email so you won't miss the latest news.