Nature reserves and parks in North-East Singapore
---
MacRitchie Reservoir Park, Fort Canning Park and Bukit Timah Nature Reserve – these are a few of the popular nature spots in Singapore that are frequently visited by eager tourists and local fitness enthusiasts. But beyond these options, there's a wide array of uninterrupted pockets of nature that you might not have even heard of – all in the North-East area of Singapore.
Whether you're looking for a peaceful place to picnic or seemingly endless boardwalks and bridges to cycle on, here are 7 lesser-known yet easily-accessible outdoor places in the northeast for you to be one with nature: 
---
1. Lorong Halus Wetland and Lorong Halus Park Connector – free guided walks
---
Completely transformed from the landfill it used to be in the olden days, Lorong Halus Wetland is now solely responsible for collecting and treating all water flowing through it. As part of PUB's ABC Waters Site, it effectively prevents untreated water from flowing into larger reservoirs.
At first glance, this wetland looks to be a land filled with seemingly endless paddy fields. But a stroll down the dirt path less travelled will reveal exotic fauna that isn't usually seen in most parts of our Garden City. Along the way, you'll also get to spot various wildlife like monitor lizards hanging out by the lily pads. 
Created by a bunch of passionate students from various secondary schools in Singapore, the ABC Waters Learning Trail even allows all visitors to learn about the growth of Lorong Halus Wetland over the years.
Walk around during your free time to uncover interesting facts printed on boards about the different plantations here, or even join free guided walks* by Nature Society Singapore to get a glimpse of birds like Japanese Sparrowhawks that call this place home.
*Check out their schedule here.

Lorong Halus Bridge
Head to the nearby 3KM-long Lorong Halus Park Connector that takes you all the way from Punggol to Pasir Ris. You'll get to explore nature spots such as Coney Island Park and Pasir Ris Park along the way, or even visit fish farms near Pasir Ris Farmway.
How to get there: From Exit B of Riviera LRT, take Bus 381 and alight after 2 stops at Waterway Primary School. Walk along Lorong Halus Bridge.
---
2. Coney Island Park – fairytale-like woods
---

Stand beneath the bird hide structure to catch a glimpse of passing birds 
Explore the rustic Coney Island Park, where you'll find towering trees aplenty. Nothing short of mystical, this park offers far more than its appeal on the 'gram, as its dirt paths and 5 sandy beaches make it a great place for relaxing, long walks.
Visited by at least 80 species of birds during the bird migratory seasons, including species such as the Baya Weaver, Changeable Hawk Eagle, and Collared Kingfisher, Coney Island Park is a sanctuary for nature lovers. 
The benches, boardwalk and signs here are made from fallen Casuarina trees that are recycled and repurposed to become park furniture.

Take in the magnificent sea view by the steps
With a stroke of good luck, you can have this entire nature spot all to yourself, where one can sit and admire the horizon all afternoon on the platform steps by the sea.
How to get there: From Punggol Interchange, take Bus 84 and alight at Punggol Point Park or Punggol Settlement. Walk 500M along Punggol Promenade Nature Walk to reach the west entrance of Coney Island Park.
---
3. Punggol Waterway Park – iconic bridges to catch the sunset
---
Divided into 4 sections, namely Nature Cove, Recreation Zone, Green Gallery and Heritage Zone, Punggol Waterway Park offers various spots and attractions for you to visit based on your interests.

Jewel Bridge at Sunset Strip
Image credit: @arahim
Amongst the landmarks in Punggol, an iconic one that can be spotted from afar is the Jewel Bridge at Punggol Waterway Park. This hollow spherical structure will provide all sunset enthusiasts an epic view of different coloured hues each day. 

Kids water playground
Image credit: Spintheday
Take the little ones to the Recreation Zone to play at the water playground and have a splashing fun day.

The Adventure Bridge
Image credit: @merissa.lv
Cross over the Adventure Bridge that takes on the likes of a suspension bridge, where you'll be surrounded by lush trees. Remember to dismount and push your bike so you don't risk losing your balance or colliding with a fellow visitor!
For those who want to take it easy, explore the park at your own pace on boardwalks and pavements. There's a lookout point for avid bird watchers, a water playground for kids, and a fitness corner to get your daily workout in. 
How to get there: From Punggol MRT, walk towards the river to Punggol Waterway.
---
4. Punggol Promenade Nature Walk – 2.4KM serene park
---

Image credit: @bkyeo168
Go for a chill jog with your workout buddy down this 2.4KM stretch at Punggol Promenade Nature Walk and relive the school days of training for the annual NAPFA test. With a view of Coney Island Park, this park offers a relaxing escape from the busy city life most Singaporeans have grown accustomed to.

Take your doggos out on a walk
Image credit: @ziggythebeaggie
Alternatively, take your doggo out for some fresh air through this serene park or grab a few fishing friends and head straight to the designated platforms.

Image credit: @zd_gramm
There are sheltered spots here for you to rest along the way, which offers a tranquil view of the waters.
How to get there: From Punggol MRT, take Bus 381 and alight after 8 stops at Waterway Primary School. Walk 15 minutes along Punggol East.
---
---

Image credit: @lavenderose
With cycling tracks, fitness corners and regular Tai Chi sessions at the plaza, Punggol Park has all your classic outdoor activities set in place. Take this opportunity to have a fun day out with the fam and find a cosy spot for your picnic under lush trees that provide shade from the blazing sun.
This park is split into 2 themed zones – Active and Passive, so whether you're looking for an exciting game of frisbee or a morning of yoga, Punggol Park has you covered. You might even capture a stunning mirror lake shot here on sunny days!
How to get there: From Hougang or Buangkok MRT, take Bus 87 for 3 stops to Blk 458.
---
6. Sengkang Riverside Park – fruit tree trail
---

Image credit: @liveeelifeeee
Sengkang Riverside Park houses the biggest man-made wetland of our island with a variety of wildlife like damselflies and birds. Through it runs the Punggol Reservoir, otherwise known as Sungei Punggol. This is a favourite park for many nature lovers to spot surrounding wildlife, and it gives the park a calming sense of tranquility.

Image credit: @i_see_thelight
Take the kids out to explore and learn about the 20 fruit trees growing along the park's walking paths, including unique finds such as the Cashew Tree and Longan Tree. You'll be able to spot dragon fruits here as well.

If you need some shade, you can head under the bridge to relax by the waters
As 1 of the 4 parks located on the North Eastern Riverine Loop of the Park Connector Network, Sengkang Riverside Park connects you to a ton of parks across Singapore.
How to get there: From Kupang LRT, walk 4 minutes along Fernvale Street.
---
7. Sengkang Floating Wetland – quirky fruit-themed pavilions 
---
Located just along the busy Tampines Expressway is Sengkang Floating Wetland in Punggol Reservoir. Stretching half the size of a regular football field, this place has a convenient, long bridge that connects residents to a community centre and sports complex in the area.
Beyond admiring the fruit trees here, step into one yourself when you stop by their quirky fruit-themed mangosteen pavilion for a quick break on the floating boardwalk. There are also giant platforms shaped like oranges for you to sit on.
How to get there: From Farmway LRT, turn right onto Anchorvale Crescent and walk for 8 minutes.
---
Explore Singapore's North-East with us on our next #Instawalk
---
From Singapore's own mirror lake to a fruit-themed boardwalk, the North-East region has much to offer when it comes to green spaces to help you find your zen. 
If you're intrigued about other gems hidden in the North-East, hop aboard our next Instawalk and explore the region with us. It'll be extra special too! For the first time, we'll rise and shine early for a scenic sunrise walk.
Mark your calendars as we'll be setting off on 7th December 2019!
Also check out these nature spots in Singapore:
---
This post was brought to you by the Ministry of National Development.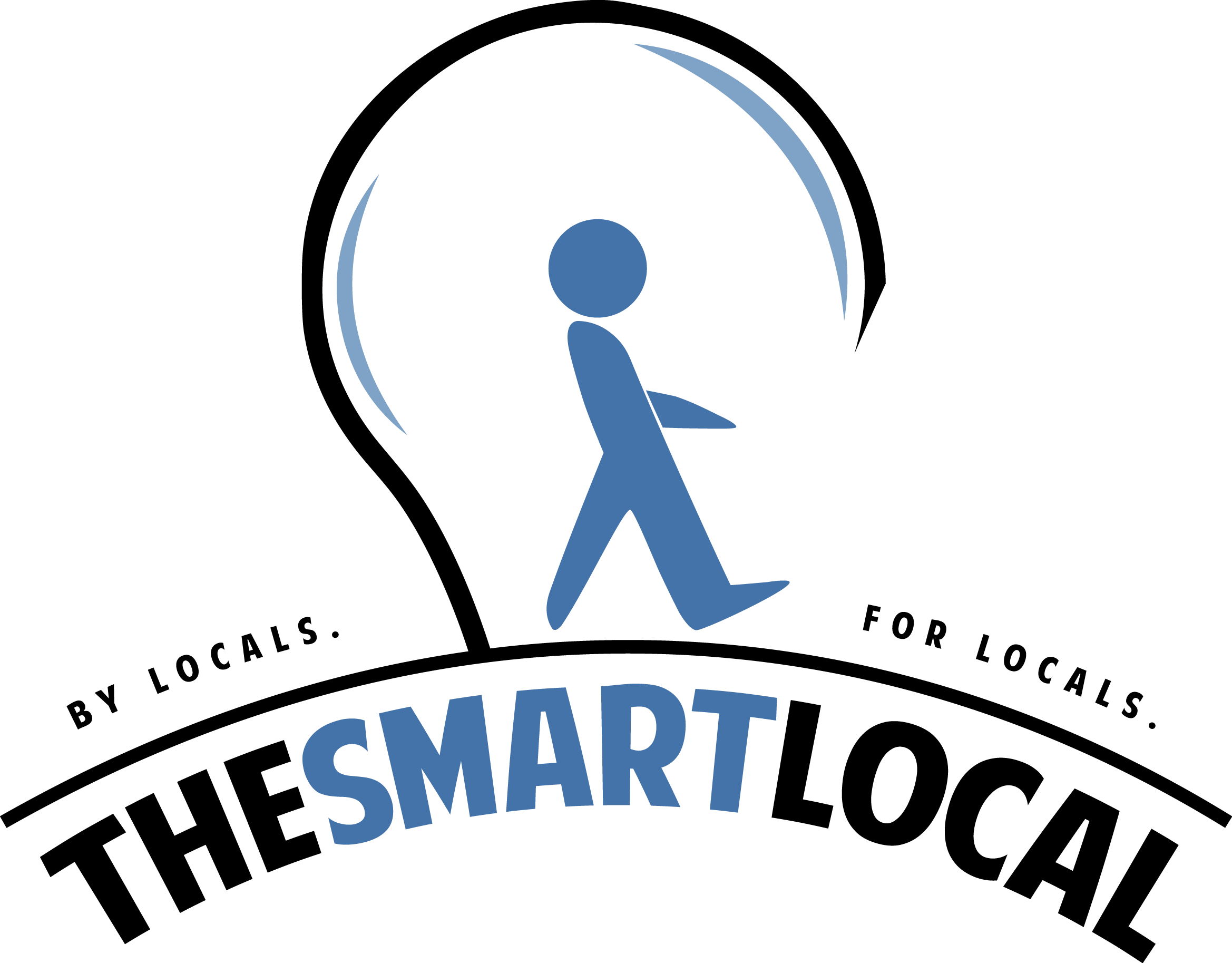 Drop us your email so you won't miss the latest news.