New parks and nature spots in 2021
---
Singapore is home to plenty of nature spots and bustling green oases, from iconic landmarks such as Singapore Botanic Gardens to heartland favourites such as East Coast Park.
If you think you've checked off every park in Singapore and your go-to nature reserves aren't as thrilling anymore, time for a visit to these new parks and nature spots that have opened up in 2021.
---
1. Kingfisher Wetlands – Nature spot at GBTB with free entry
---
Adding onto Gardens By The Bay's range of domes and floral gardens is Kingfisher Wetlands, a 15,000 SQM reserve home to over 200 native mangrove trees such as the Firefly Mangrove and Upriver Orange Mangrove.  
Not only is this nature sanctuary free to enter, but it also boasts intricate water features to help plant and wildlife species in the area flourish across the park's three zones:
Zone 1:

Houses the Natural Rock Pool and main cascades

Zone 2A and 2B:

Home to Kingfisher meandering cascades that link the Kingfisher Lake and Lotus Pond. 

Zone 3:

Visitors can spot a range of animals at the Wildlife Lookout

Look out for the lalang fields for some dreamy photoshoots
Bird watching enthusiasts will be able to spot a myriad of birds like the Oriental Dwarf Kingfisher and other animals like the Smooth-coated Otter at Zone 3. Not to mention, you'll be able to keep your kids entertained with the slew of educational signs about the wetlands too.
Fun fact: 16 out of 40 migratory bird species spotted in Singapore have been known to make an appearance at the Kingfisher Wetlands. 
Address: Kingfisher Wetlands, Gardens by the Bay
Opening hours: 5AM-2AM, Daily
---
2. Bukit Gombak Park – Butterfly garden and dog run
---
Located on a hill about 45M above sea level is Bukit Gombak Park. A part of Bukit Batok Nature Corridor, this park offers a range of family-friendly activities and facilities.
To get you started, the park has a 400M looped hill trek that offers a panoramic view of the surrounding area. You'll also be able to get up close to over 20 species of butterflies in the Butterfly Garden. 

Adventurous kiddos can hop on the steppings stones and whiz their way down the 5.3M slide at the nature playground
The park also houses the first dog run in Bukit Gombak. Situated atop the hill, your fur babies are free to run unleashed. Owners can join in too, as the area offers a sloped terrain for you to clock in some laps. 

Image credit: @shooting.star.cockapoo
Address: Along Bukit Batok West Avenue 5, opposite Bukit Batok Driving Centre
Park lighting hours: 7PM-7AM, Daily
---
3. Pasir Panjang Park – First part of West Coast Green Corridor
---

Pasir Panjang Park will be part of the West Coast Green Corridor in future
Image credit: Nparks
Situated next to Pasir Panjang Food Centre and only a 3-minute walk from Pasir Panjang MRT, Pasir Panjang Park is a community-built park that features sandy terrain reminiscent of the area's coastline. While it's still in development until 2026, the first section of the park is now open to the public.
On your stroll, you'll be greeted by a nature play garden that offers interactive equipment for your little ones to play with, along with cool sculptures of maritime artefacts by the walkway. 

Look out for these horn bollard sculptures when walking around
Image credit: Google Maps, Google Maps 
Address: Along Pasir Panjang Drive 1, next to Pasir Panjang Food Centre
Park lighting hours: 7PM-7AM, Daily
---
4. Coastal Arboretum, Pulau Ubin – Mangrove with over 70 native species
---

Image credit: @nparksbuzz
While our concrete jungle has an abundance of nature reserves for us to visit on the mainland, a little weekend getaway to Pulau Ubin is perfect for exploring abandoned quarries and learning more about unique native plants on the island.

The Long-legged fly and Sepsid fly have also been recently discovered in the area
Image credit: Nparks
Those who've already made their way around Chek Jawa Wetland can check out the new Coastal Arboretum. Situated on the west side of the island, this huge mangrove is home to 500 trees of over 70 native coastal species and critically endangered plants such as the Sea Tristania and Damak-damak Tahun.
Address: Pulau Ubin
---
5. ABC Waters, Jurong Lake Gardens – SG's largest man made floating wetlands
---

Image credit: @w.i.l_son
It may be impossible to walk on water, but ABC Waters at Jurong Lake Gardens comes close to that feeling thanks to its floating boardwalks. This 3,850 SQM park stands as Singapore's largest man made floating wetlands and is made up of a series of enclosures and water-based plants.

The floating boardwalks were created by using five layers of foam mats to create 22CM-thick platforms
Image credit: @danmascarpone

There are colourful features like this bridge situated around the park too
Image credit: @babyatoot
Besides snapping some much-needed photos, pick up some fun facts along the way with the information panels located around the park about the surrounding flora and fauna. Additionally, you can cool off from the sunny weather and enjoy water sport activities such as kayaking and pedal boating here.
Address: Jurong Lake Gardens
Opening hours: 24 hours, Daily
Book watersport activities on PAssion WaVe.
---
6. Tropical Montane Orchidetum – Orchid oasis at the Botanic Gardens 
---
The Singapore Botanic Gardens is an outdoor staple visited by many. But besides the usual attractions that we're familiar with, check out the Tropical Montane Orchidetum – a cool oasis with 16-degree temps right here in SG. 
To get you started, hop along the Secret Ravine trail which has habitats found in valleys of mountains in countries like Canada and Japan. Be sure to stop by the Sembcorp Cool House, an air-conditioned glasshouse that's home to over 150 orchids you won't ordinarily find at your neighbourhood park. 
End the excursion at Tan Hoon Siang Mist House which replicates a paleotropical garden. For those wondering what on earth that is, it refers to high-altitude flowers in regions like Asia, New Guinea, Africa and the Pacific islands.
Here, you'll get to see over 50 unique orchid species such as the Moth Orchid and the Lady's Slipper Orchid. 
Address: 1 Cluny Road, Singapore 259569
Opening hours: 8:30AM-7PM, Daily
---
7. Therapeutic garden at Jurong Lake gardens – Fragrant and edible plant zones
---

Image credit: @dambising_sg
Jurong Lake Gardens' Therapeutic Garden is the largest of its kind in Singapore and is also the first to have sections for both kids and adults. Nature lovers can explore the Adults Section which has a variety of plants arranged thematically in Fragrance, Plant and Edibles zones, with fun features like a stone chess table.

Image credit: Nparks, @mayud.sin
If your kiddo is tagging along, take them to the Children's Discovery Area which has several play elements like a "piano" pathway and a swing set. There's also a Butterfly Maze where children can learn about the critters and butterfly-attracting plants such as the Giant Milkweed and Blood Flower.

Image credit: Nparks
Address: Yuan Ching Road
Opening hours: 24 hours, Daily
---
Bonus: Rail Corridor (Central) – New entryway points after restoration
---
Though parts of the Green Corridor have been open for a while now, the newly-restored Rail Corridor (Central) offers hiking enthusiasts a 4KM trail that stretches from Hillview to Bukit Timah Railway Station. Along the trail are over 1,500 native trees and shrubs such as the Red Tree Shrub and the Tampines Tree.

Visit prominent landmarks such as the Singapore Quarry Bridge and the Bukit Timah Road Truss Bridge during your hike
Image credit: @bakencookedwith3
You won't have to worry about navigating your way through uneven terrain or overgrown vegetation to reach the corridor either. With eight new and improved entry and exit points, hikers can conveniently and safely access the rail corridor. 

Image credit: URA
Address: Rail Corridor, Bukit Timah Nature Reserve
Opening hours: 7AM-7PM, Daily
---
Check out new parks and nature spots
---
Although we hadn't been able to travel for most of the pandemic, we can admit that weekly hiking trips and basking in the #outdoorlife have become a regular activity for a lot of Singaporeans.
So if you're looking for new green spots to explore, be sure to add these new nature parks to the list for your next excursion. 
More parks and nature spots in Singapore: 
---
Cover image adapted from: @babyatoot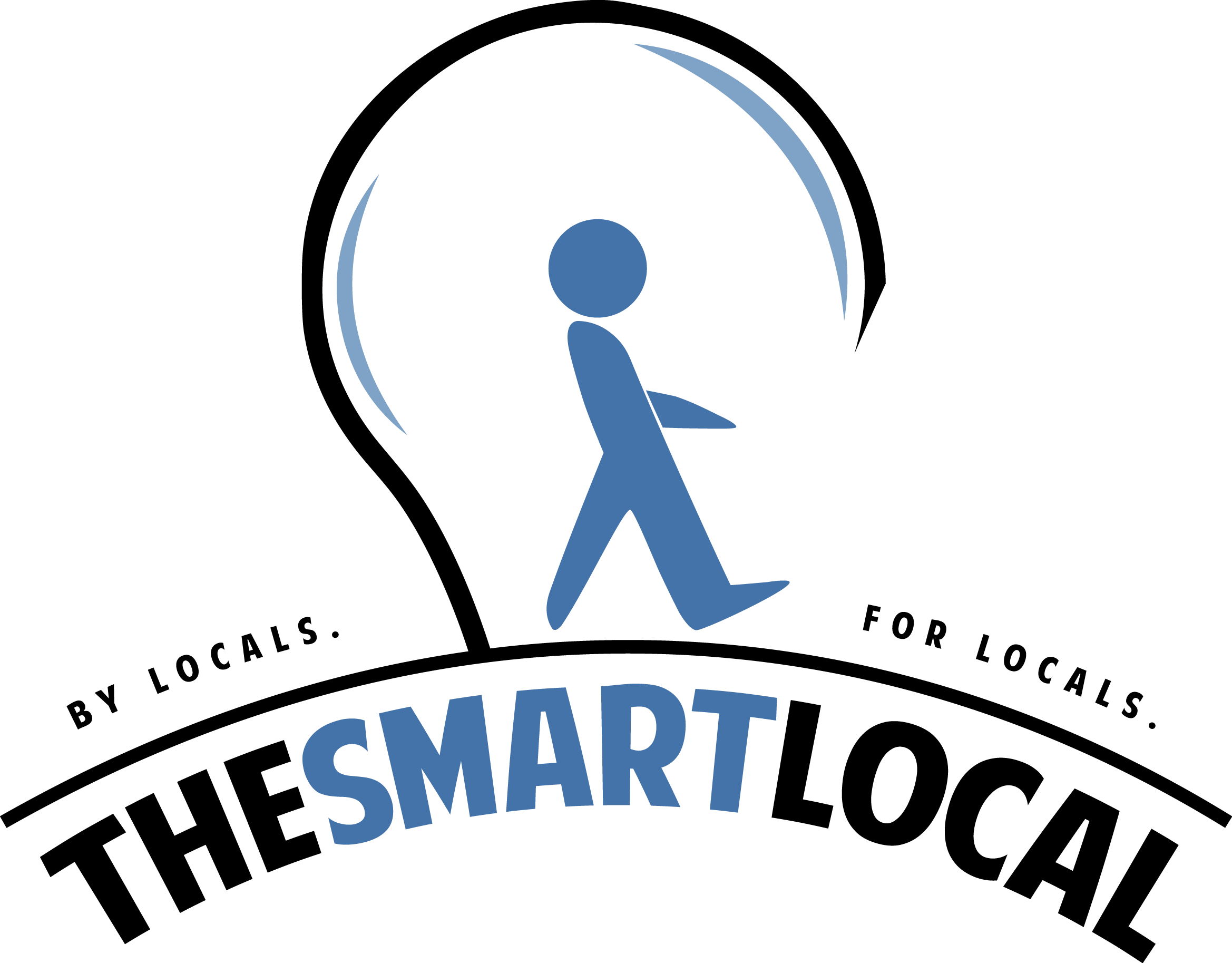 Drop us your email so you won't miss the latest news.