Pulau Ubin guide
---
Chances are, most of us haven't been to Pulau Ubin too many times, if at all. I'd been there once as a kid and the only memory of it? It was super ulu. But that's also precisely what makes it a gem that many of us have stepped foot on once, but not yet fully explored.
Besides housing the OBS campgrounds that many students either excitedly or unwillingly attended, the island is a stunning nature enclave that gives the parks and reserves on the mainland a run for their money. Few buildings in sight, little crowds, and kampung vibes all round.  Follow our detailed guide to Pulau Ubin – and when you do, here's what's in store:
---
Planning your journey
---

View the full Pulau Ubin map on NParks.

Singapore is small, so it only makes sense to assume that its offshore island of Pulau Ubin must be tiny. Well, not quite. Ubin is decently sized – it's 8km-long, with winding asphalt roads linking the many attractions.
To complete everything in a day trip, follow our guide below in sequence to form a full-day itinerary (13KM). Else, pick out your favourite spots and visit them individually. A guide to getting around is included below.
View our 13km cycling route on Google Maps.
---
1. Take a 1-hour walk around the Sensory Trail garden
---
Located close to the main Ubin jetty, the Sensory Trail is a quaint 1-hour-long trail through what resembles a giant kampung backyard. We headed there first thing in the morning, and the experience from this nature walking trail can best be described in one word: soothing.

Wander the beaten trail of the vegetable and herb garden.

Pineapple garden.
Rows of Ubin fruit orchards with vegetables, spice, and herbs were seen along the trail. Just imagine our surprise when we spotted a mini-pineapple farm – who'd have thought any fruit other than roadside mangos could grow in Singapore? 
The map at the trailhead only shows a portion of the area, but continue further up and you'll cut through a canopy-shaded dirt path to reach a tiny beach.
Distance from main jetty: 300m | 4-min walk
---
2. Visit Pekan Quarry Viewpoint, 3 min from the main jetty
---

Image credit: @xqlaine
Ubin is home to plenty of granite quarries which were excavated back in the 1970s to supply materials for roads on the mainland. Once a flatland, these spots are now picturesque lakes. In particular, Pekan Quarry is the most accessible of the lot, being only a 3-minute bike ride from the jetty. Relax by the lake and keep an eye out for herons that are known to nest around the area!
Note: Pekan Quarry is closed for upgrading from August 2020 until further notice
Distance from main jetty: 600m | 8–min walk or 3-min cycle
---
3. Enjoy a cold drink by the river at Ah Ma Drink Store
---
A scene right out of the rural countryside, Ah Ma Drink Store is along the way to attractions like Ketam Mountain Bike Park and Puaka Hill. 
Fun fact: The store used to be on lower grounds, flooding each time the tide rises. In 2018, NParks and NUS Architecture undergraduates helped relocate it to where it is now.
Ah Ma, in her 80s, only comes down on the weekends to sell cold drinks and coconuts, but on weekdays, the seats at the riverside store are still open to all as a rest stop. Stop at the drink stall for a refreshing drink on your way to Ketam Mountain Bike Park and Puaka Hill.
Opening hours: Varies. Opens on weekends and Public Holidays only.
Distance from main jetty: 1.4km | 6-min cycle
---
4. Hike up Puaka Hill for a panoramic view of the island
---
There are many great hiking trails in Singapore and Pulau Ubin is not to be outshone. Puaka Hill is perhaps the island's best-kept secret. Standing at 74m-tall with an entrance that looks no different than the other road forks, it's something that you might easily bypass – and many people do. 
But with only a 10-minute hike up an easy trail, you'll discover a panoramic vantage point – a reward that far surpasses the muscle work it takes to get up. 
Starting with a mud and dirt trail, the route gets a little rocky towards the top, so wear shoes to avoid slipping.

Bali's Nusa Penida? The Lion King's Pride Rock? Nope, it's Pulau Ubin.
At the peak, it'll be hard to believe this is only half the height of Bukit Timah. Views stretch over the horizon, and you'll catch a sense of vertigo with an expansive granite quarry right under your feet. There's also a serenity and stillness that's a rare treat, a picture-perfect moment, considering the non-stop hustle and bustle we face daily.

Close your eyes, take a deep breath. Namaste here all day if I could.

Second-highest lookout point.
On the way down, look out for an obscure path that takes you to a second lookout point. It's slightly less scenic than the one above, but fewer people know about this.
Trail length: ~300m (10-min walk) 
Distance from main jetty: 1.8km | 10–min cycle
---
5. Cycle off-road at Ketam Mountain Bike Park
---
Lance Armstrong or not, head to Ketam Mountain Bike Park, where an exhilarating 10km-long network of trails snake through the area. For adrenaline-pumped cyclists, this is a massive playground with tricky slopes and rocky challenges, split into 3 levels:
Blue Square – beginner-friendly 

Black Diamond – intermediate 

Double Black Diamond – advanced

Grassy Knoll trail.
Try the Grassy Knoll, a Blue Square trail, which is utterly thrilling despite its mild appearance. Expect some bumps, muddy patches and inclines that seem to come out of nowhere. My white Stan Smiths came out half brown – but it was definitely worth it. 

Black Diamond trail.
The Black Diamond and Double Black Diamond trails, meanwhile, will take experienced cyclists around the quarry through steep inclines and rocky lookout points. Give it a shot if you're confident on the bike.
If not for the bike trails, visit the area for the Ketam Quarry viewpoint, a charming picnic spot situated along the waterfront. Catch your breath here, or whip out your camera –  there's tall lalang grass that'll deliver pictures to rival the ones you'd get at Tuas lalang field – – don't forget to give us photo credits!
Distance from main jetty: ~3km | 15–min cycle
---
6. Eat zi char facing the sea at Season Live Seafood
---

Kelong dining experience.
No "island-hopping" experience is complete without seafood. Serving some serious fishing village vibes, Season Live Seafood offers zi-char and seafood dishes like Fried Rice (from $4), Crispy Prawn Rolls ($10) and Sambal Mussels (from $10).
Situated near the jetty at Ubin town, this seafood restaurant promises romantic waterfront views, making it one to add to your list of date ideas with your partner.You'll also be able to see the bumboats ferrying passengers to the island and if you're lucky, flocks of hornbills gliding across the sky. 

We enjoyed a sweet baby coconut ($5) and told ourselves we were in Bali
Other dining options in the area include seafood restaurants Cheong Lian Yuen and Sin Lam Huat as well as Maleh Cafe, the only Halal eatery on the island.
Address: 59E Jalan Endut Senin, Singapore 508309
Opening hours: Mon, Wed-Fri 10am-6pm | Sat-Sun 10am-6.30pm (Closed on Tuesdays)
Note: Season Live Seafood may close earlier on weekdays.
Contact: 6542 7627
Distance from main jetty: 230m | 3–min walk
---
7. Go on a kayaking expedition through the mangroves
---

Image credit: Adventures by Asian Detours
Unlike kayaking in the open sea, kayaking in a mangrove swamp is much more beginner-friendly, with calm waters that you can paddle through without battling white-capped waves or going against strong currents. You'll also be able to reach out and touch the mangrove trees and take a closer look at the wildlife that lives within.
Adventures by Asian Detours is the only kayaking tour operator on the island, and they organise 4-hour-long mangrove kayaking sessions, among other outdoor activities. No worries even for the greenest of greenhorns – proper training will be provided. But note that you will get wet, so bring a change of clothes!
Price: $98/pax
Address: 34 Pulau Ubin, Singapore
Contact: 9772 2071 | Adventures by Asian Detours website
Distance from main jetty: 180m | 3–min walk
---
8. Check out the Tudor-style House No.1
---
House No.1 looks like it came straight out of the pages of a fairy tale. The best part is you can actually enter it and point out features that you'd like in your future home – like the fireplace, or country cottage-like aesthetic.
The Tudor house was originally built in the 1930s by Landon Williams, a British chief surveyor then, as a vacation home. And while some might boast a pool out the back at most, this one has its very own jetty that extends far out into the sea.

Walk down the jetty to enjoy the sea breeze.
Address: House No. 1, Ubin, Singapore
Opening hours: 8.30am-5pm, Daily
Distance from main jetty: 3.5km | 15–min cycle
---
9. Explore the Chek Jawa Wetlands
---
Nature lovers can't miss the Chek Jawa Wetlands, which covers 6 natural ecosystems including coral rubble, a seagrass lagoon and mangroves. 
There are 2 trails you can take here, the first being the Coastal Loop boardwalk, complete with pontoons and shelters. Hang around to catch low-flying planes heading towards Changi Airport, or marvel at the vast expanse of the sea with faraway mountains peeking from the horizon.
The Mangrove Loop takes you on a more intimate journey with nature where you can be close to different flora and fauna. Spot wildlife like large mudskippers and crabs in close proximity. After experiencing everything up close, head up the loop's 7-storey high Jejawi Tower, which takes you above the canopy for a bird's eye view of the entire area. 
The Chek Jawa information kiosk is a 6-minute walk from Pulau Ubin terminal, so you can easily stop by to get more details about your tour.
Also consider a Chek Jawa Wetlands Tour with Seafood Lunch deal.
Trail length: Coastal Loop – 600m (8-min walk) | Mangrove Loop – 500m (7-min walk)
Opening hours: 9am-5pm, Daily
Distance from main jetty: 3.6km | 15-min cycle
---
10. Stay overnight at one of the campsites on the island
---

Jelutong Campsite.

Immerse yourself in the great outdoors by spending a night in Pulau Ubin. Hear the chirping of crickets in the evenings, enjoy stargazing without light pollution and awake to roosters crowing in the morning. There are several campsites on the island that you can camp at including Jelutong Campsite, which is near the jetty, and Mamam Campsite in the north of the island.
Distance from main jetty: Jelutong Campsite – 550m (7-min cycle) | Mamam Campsite – 2.3km ( 10-min cycle)
---
Bonus: Catch your meal at the Smith Marine Floating Restaurant
---
Singapore is chock-full of eateries but hardly do you ever come across one that's floating in the middle of the sea. 
Wave goodbye to conventional dining experiences as you head to the Smith Marine Floating Restaurant, which lies near Ubin. Getting there is an experience in itself as you'll have to take a 10-minute bumboat ride just to reach the restaurant.
Taking "catch of the day" quite literally, the restaurant also lets diners catch dinner on their own fish ($35) at the restaurant's sure-catch pond. Have it cooked in a method of your choice, in Cantonese, Teochew or Assam-style.
Getting there: Place a reservation at least 3 days in advance. The restaurant can help organise a 2-way bumboat transport from Changi Point Ferry Terminal. Additional costs apply.
Address: 01'23'5″N, 103'57'42″E
Opening hours: 10am-7pm, Daily
Contact: 9792 7609 (Whatsapp only) | Smith Marine website
---
Getting to Pulau Ubin
---
To get to Pulau Ubin, take a 10-15 minute bumboat from Changi Point Ferry Terminal. There are no fixed schedules and no pre-booking required. Each boat typically departs when 12 passengers arrive at the terminal, and operators will collect cash payments of $4 per person and $2 per bike after everyone boards. Make sure to bring along loose cash!
If you are afraid of limited food options at Ubin, you can grab a bite at the nearby Changi Village Hawker centre – we heard the nasi lemak here is pretty good.
The first ferry typically departs from Changi at around 7am and the last ferry returns from Ubin around 6pm. Drop the ferry terminal a call to check before heading down as the first and last ferry timings may vary. We'll also recommend playing it safe and returning to the jetty at least half an hour before the supposed last boat ride, as there's no guarantee boats will be available till 6pm on the dot.
In case you are bringing foreign friends to Ubin, or you are a tourist yourself, don't worry about entry requirements as there are no special travel requirements for Pulau Ubin.
Changi Point Ferry Terminal
Address: 51 Lorong Bekukong, Singapore 499172
Contact: 6542 7944
Getting to Changi Point Ferry Terminal:
Board bus 109 from Pasir Ris MRT station (20 min), or bus 29 or 59 from Tampines East MRT station (20 min). [Z21] If you are coming from Tanah Merah MRT station, you can take bus 2. From Tampines MRT station, you can take bus 19.
All buses would stop at the nearby Changi Village Bus Terminal, so you don't have to worry about missing your stop.
For those driving, you can park at the Changi Village Public Car Park nearby.
---
Getting around Pulau Ubin
---
Cycling
---
Cycling is arguably the best way to get around the island as it's fast, flexible and affordable. Even for beginners, it'll be a breeze as long as you stick to the flat and well-paved main roads.
Bikes can easily be rented from vendors near the jetty from as low as $5/day for an older bike, or up to $35/day for a mountain bike, no deposits needed. We rented a pair of decent bicycles at $8/day from Mr Xie at a shop named "25".

Picking out a bicycle.
Pre-book a bicycle rental at Pulau Ubin.

---
Taxi
---
Yes, Pulau Ubin has cars and their number plates start with "PU" instead of the usual "S". If you're gunning for just one attraction the fastest way is to go with one of their taxi services.
Each van seats up to 10 people and prices start from $2 per person for a short trip, or up to $35 per hour for private hire.
You can also consider other offers, such as a Kelong Boat Tour around Pulau Ubin.
---
Walking
---
Walking is another alternative for those who prefer to enjoy a leisurely stroll. We met a middle-aged couple who did everything on our itinerary within a day, but by walking instead of cycling, so it's a doable journey for sure. Just make sure you return to the jetty before the last ferry departs around 6pm!
---
Exploring Pulau Ubin
---
Taking a break from our hectic lives doesn't always require burning our hard-earned annual leave or booking a pricey plane ticket to a faraway land. Try Pulau Ubin instead, a peaceful island so removed from the rest of Singapore, you'll feel like you're transported back in time to the kampung days.  
We would recommend planning your Pulau Ubin day trip soon, to avoid the upcoming March school holidays.
Before you go about exploring Ubin, some travel essentials are:
Sunblock

Insect repellent – the mosquitos are vicious

Water – bottled water is affordably priced on the island but mainly only sold near the jetty

Phone and portable charger – Google Maps works well for navigating Ubin

Cash – most stores on the island only accept cash. The nearest ATM is at Changi Village Hawker Centre, a 1-minute walk from the mainland jetty.
For more outdoor activities in Singapore, also check out: 
---
Photography by Alaric Sim.
A portion of this content may contain referral links to products. Our opinions remain our own.
Originally published on 29th August 2020. Last updated on 26th February 2023 by Andrew Hoon.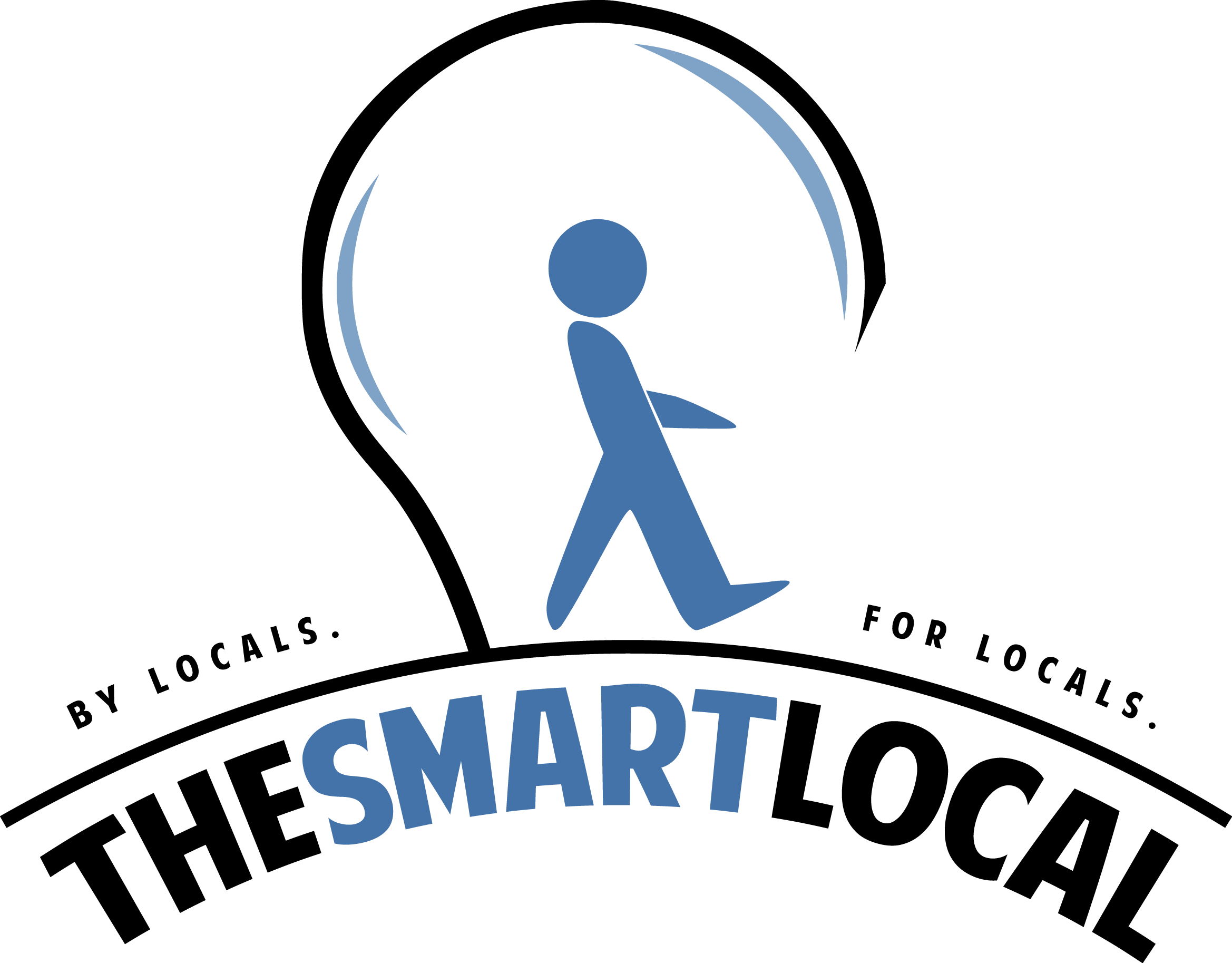 Drop us your email so you won't miss the latest news.