Water sports centres in Singapore
---
Heading to the gym or going for a jog are some of the more common ways we keep fit, but why just stick to the land activities when Singapore is surrounded by plenty of sea?
If you're looking for something new and exciting for your weekend adrenaline fix, check out these 10 water sports centres in Singapore for something different, with sailing, kayaking and windsurfing courses – and even all in one:
Check out our other articles on outdoor things to do below:
---
 – Kayaking –
---
OBS and Primary 5 adventure camps have given many of us a taste of kayaking – most of us had a good time, others were stuck in an oar-deal. 
If you're in the former camp, hop onboard one of the 1-Star kayaking courses below to unlock more paddling opportunities.
 1-Star kayaking course requirement:
Swim

50m

with a lifejacket
---
1. Adventure Paddlers – Less crowded waters at Pasir Ris Beach
---

Image credit: @bigboyridessg
The waters at Pasir Ris Park are a lot less crowded than places like Kallang or Changi, making it easier for beginners to get a hang of kayaking at Adventure Paddlers.
Lessons here are conducted in groups of 5, so jio your adventurous buddies and sign up. You'll only need 2 sessions, 6 hours each, to be a certified 1-star kayaker. Thankfully, no tests are involved to receive your qualification.
Once you've got your cert, put your skills to good use by signing up for their Coastal Cleanup ($25/pax) to pick up trash and litter floating in the sea. The kayaking route will bring you along the east of Singapore towards Pulau Ubin and back.
Price: $85/pax
Duration of course: 12 hours over 2 days
Address: 159W Jalan Loyang Besar, Singapore 507020
Contact: 9737 7944 | Adventure Paddlers website
---
2. X'treme Kayaking – Group classes available every weekend
---

Image credit: X'treme Kayaking
The more the merrier they say, so gather your friends to pick up a class at X'treme Kayaking. There are classes available every weekend as long as you have a group of 8-10 people, a great option for those who need a new activity for group cohesion.
No need to worry if you can't hit those group quotas either. Individuals can still sign up at the same price of $85, although the dates available are more limited. To find out which dates are available, drop the school a call or check their website when registering. New dates are also updated on their Instagram and Facebook.
Price: $85/pax
Duration of course: 12 hours
Address: 43 Admiralty Road West, Singapore 759962
Contact: 9684 8468 | X'treme Kayaking website
---
3. Kallang Water Sports Centre – Backdrop of the Singapore skyline
---

Image credit: @beatty_ncdcc
Sign up for a class at the Kallang Water Sport Centre with the Singapore Canoe Federation. They've got courses held at the Kallang basin where you'll be able to learn to paddle with a swell backdrop of the Singapore Flyer.
And they don't just have 1-Star courses available – if you wish to pursue the sport further, 2- to 5-Star award courses are also listed to develop your kayaking skills further. Check course dates and their availability on their website and book yourself a slot.
Price: $90/pax
Duration of course: 8am-2pm
Address: Kallang Water Sports Centre, 10 Stadium Lane, Singapore 397774
Contact: 63446337 | Singapore Canoe Federation website
---
4. Singapore Sports Hub – 5-min walk from MRT
---

Image credit: @sgsportshub
Many water sports centres tend to be in rather ulu locations, but if you're looking for classes easily accessible via public transport, the Singapore Sports Hub's Water Sports Centre is just a short 5-minute walk from Stadium MRT – a plus point for those who don't drive.
Prices for adults are $80/1-Star course that lasts 7 hours with a 1-hour lunch break included, while senior citizens and students get a discounted price of $64.

Image credit: @sgsportshub
Note: Participants have to be 12 years old and above.
Price: $64 for children, students and senior citizens | $80 for adults
Duration of course: 9am-4pm
Address: Water Sports Centre, 8 Stadium Walk, Singapore 397699
Contact: 6653 8900 | Singapore Sports Hub website 
---
 – Sailing –
---
Sailing is a sea sport that many might have heard of, but few have likely dipped their toes into. For the uninitiated, you'll be manoeuvring a small wind-powered boat complete with large sails, almost like a mini modern-day pirate ship. 
Below are a handful of options where you can get your Basic Sailing Course (BSC) certificate; to become a Jack Sparrow of the 21st century:
BSC requirements:
Swim

50m

with a lifejacket

Participants typically have to be 14 years old and above
---
1. National Sailing Centre – Training centre for the national team
---

Image credit: @marronsglaces81
The National Sailing Centre is where the Singapore National Team trains for their competitions and that's a pretty good indicator that lessons are taken seriously around here. Their courses run from morning to evening for four days in a row, so make sure to clear your calendar for it. 
Throughout the four days, you'll learn about all sorts of basic sailing techniques, segmented into modules that cover both theory and practical. This includes things like how to rig a boat, tie useful knots and read the tide, wind and current. 
Price: Singaporeans $606.10/pax | PRs/Foreigners $725.35/pax
Duration of course: 9.30am-5.30pm for 4 days
Address: National Sailing Centre, 1500 East Coast Parkway, Singapore 468963
Contact: 6444 4555 | National Sailing Centre website
---
2. Changi Sailing Club – Post-course sessions available
---
Other than offering the fundamental BSC course, Changi Sailing Club also has follow-up Saturday training sessions that you can sign up for. Practice makes perfect and this recreational session is a great enrichment to keep you at the ropes until everything you've learnt during BSC becomes second nature.

Image credit: @changisailingclub
After mastering a dinghy, you can also delve further into the world of sailing with their keelboat competency crew courses which will train you up for sailing larger boats.

Water sports aside, CSC is also a quaint seaside spot to spend the evening.
Image credit: @yuji_coffeecups
Price: $399.60 for CSC members | $561.60 for public
Duration of course: 10am-5pm over 2 weekends
Address: 32 Netheravon Road, Singapore 508508
Contact: 6545 2876 | Changi Sailing Club website 
---
3. SAF Yacht Club – Shorter courses
---
Weekends are precious and if you'd like to get your certificate in a shorter period of time, opt for SAF Yacht Club's courses which run over 3 days on the weekends instead of the usual 4.

Image credit: SAF Yacht Club
Athletically-challenged people don't have to worry as much here. The conditions are beginner-friendly as the sailing centre is located at the straits between Singapore and Malaysia where the waters are calm and wind is mild, making it a lot easier to control your boat.
Price: $192.60 for SAFYC members | $374.50 for public
Duration of course: Over 2 Saturdays and 1 Sunday from 9.30am-5.30pm
Address: 43 Admiralty Road West, Singapore 759962
Contact: 6758 3359 | SAF Yacht Club website 
---
 – Windsurfing –
---
If "fast and furious" is your middle name, windsurfing is your game. This thrilling sport is something every adrenaline junkie needs to add to their bucket list.
---
1. Aloha – Windsurf at East Coast
---

Image credit: @alohaseasportcentre
Aloha is one of the few sea sports centres that offers windsurfing courses and it's where you can take your first step towards gliding over the waters like a pro. Take on their starter courses for absolute beginners, Taster 1.0 and Taster 2.0, before taking on the Level 1 certification course.
If you want speed, this windy centre at East Coast Park is your best option, with gusts that will take you whizzing along the water surface. Speed adrenaline without the fear of traffic police? Yes please. 
Taster 1.0
Price: $200
Duration of course: 2 hours
Taster 2.0
Price: $150
Duration of course: 2 hours
Level 1 Certification Course
Price: $280/pax
Duration of course: 4 hours
Address: 1212 East Coast Parkway, Singapore 449886
Contact: 6241 9212 | Aloha website
---
– Multi-courses –
---
1. Constant Wind – Pick up a variety of water sports in the East
---

Image adapted from: @artoflettinggo_____, @artfeellife
Situated at NSRCC in Changi, Constant Wind is a one-stop spot to pick up a wide variety of water sports like sailing, windsurfing, stand up paddling and even kite surfing. It's going to be hard to pick which course to start with but one thing's for sure – weekends will no longer just be restricted to MacRitchie or your nearest park.
Sailing
Price:  $480/pax
Duration of course: 3 sessions of 4 hours each
Windsurfing
Price: $420/pax
Duration of course: 4 sessions of 3 hours each

Address: 11 Changi Coast Walk, Singapore 499740
Contact: 6445 5108 | Constant Wind website
---
2. PAssion WaVe – 6 sports centres islandwide
---

Image credit: @pafrenz
Formerly known as Water-Venture, PAssion WaVe has not just one, but 6 water sport centres scattered around the island in areas like Pasir Ris, Sembawang and Marina Bay so their courses are accessible for everyone. 
With a wide variety of courses on various watersports and discounted prices for PAssion members, this is a great place to pick up new skills while still getting your weekly dose of Vitamin D.
Kayaking
Price: $72/pax on onePA for members | $80/pax for non-members
Duration of course: 10am-5pm over two days
Sailing
Price: $302/pax on onePA for members | $335/pax for non members
Duration of course: 10am-5pm over three days
Windsurfing
Price: from $92/pax on onePA for members | $102/pax for non-members
Duration of course: 10am-5pm for one day
Contact: 6225 5322 | PAssion WaVe website 
Check out our list of more things to do Passion WaVe centres as well as perks you can get with your PAssion card.
---
Bonus: University Clubs
---

Image credit: @smusailing
University kids, you're in luck. To reduce the price pinch for students, plenty of school clubs offer these water sports at a discounted price. NTU, for example, had sailing courses at $200, so make sure to check them out before you graduate.
---
Water sports in Singapore
---
Regardless of whether you're looking for an escape from drowning in work, or something fresh and exciting for your next weekend out, sign up for one of these water sports courses for a sure-fire way to feel rejuvenated after.
With your new certs, you'll also be able to unlock a whole realm of new activities you can do beyond our shores.
For more sports activities to do, check out:
---
Cover image adapted from: @sgsportshub, @artoflettinggo_____, @alohaseasportcentre
Originally published on 7 Jan 2021. Last updated by Raiz Redwan on 6th April 2023.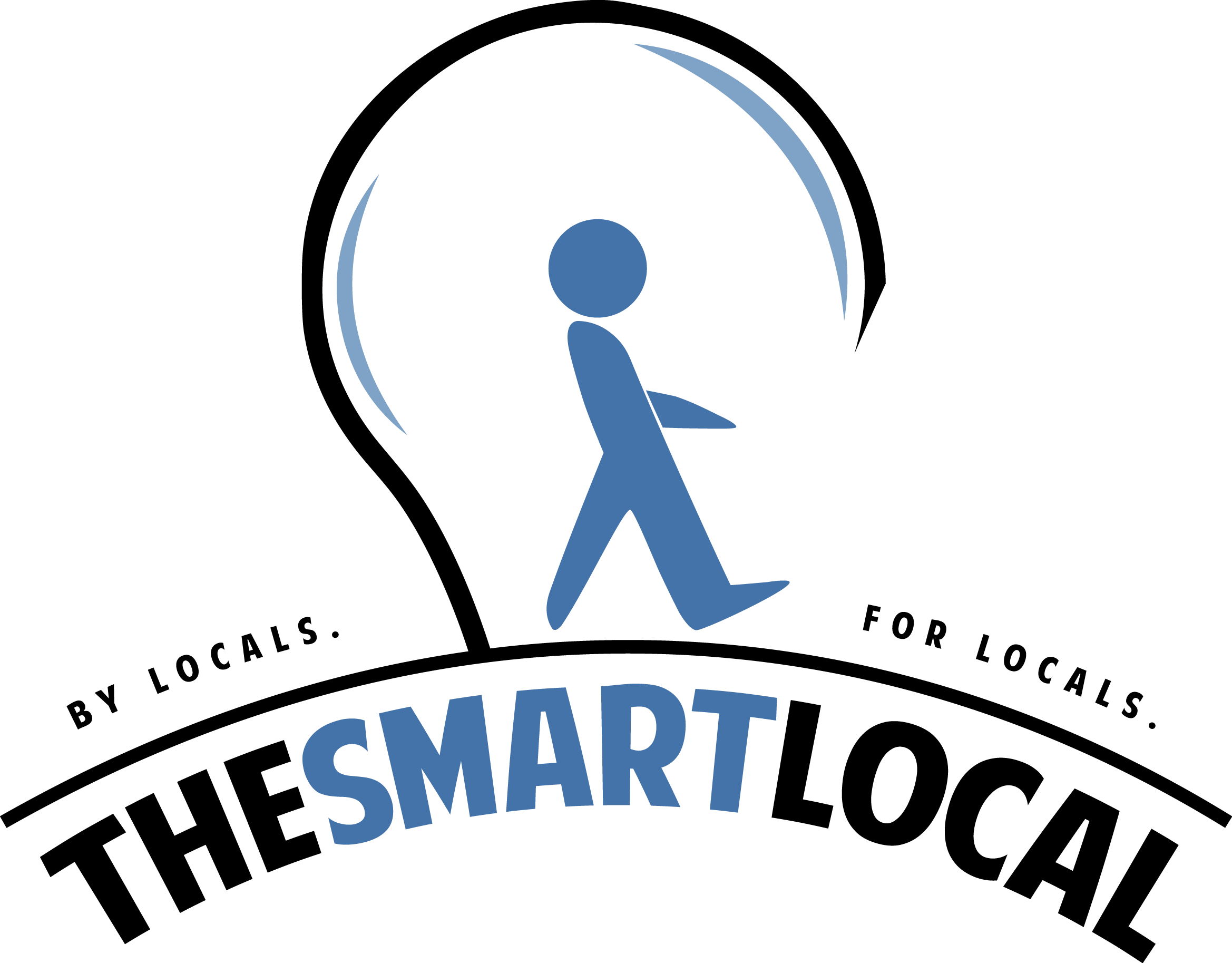 Drop us your email so you won't miss the latest news.