Where to kayak in Singapore
---
While it's common to hear people list hobbies like hiking, cycling, and bouldering, kayaking tends to be one of the outdoor activities that's left out. You're probably even thinking "Do I have to go all the way to Pulau Ubin to kayak?". To answer your question simply, no, you don't. There are more kayak-friendly places than you think there are, located across our small island.
In fact, a day out kayaking can become quite the adventure if you consider it a form of transport to get you to other islands and beaches. If this has sparked an interest to give the sport a go, here are the best places to kayak in Singapore.
---
1. Pulau Sekudu – Lesser-known island near Chek Jawa
---

Image credit: Cindy Png via Facebook
Pulau Sekudu AKA Frog Island is a smaller, lesser-known area sitting right opposite Chek Jawa Wetlands  – a rediscovered wetland located near Pulau Jetty. Those exploring the island will get to observe some of the tallest Pulai trees in Singapore, and the centrepiece – a stunning giant rock formation that resembles a frog. 
There are also plenty of sea creatures crawling the shallow waters, such as starfish and crabs. Start your journey from Pulau Ubin, and paddle a short distance towards the island on open waters with nothing major in the way of your path.
Location: Pulau Sekudu
Duration: ~ 4 hours
Starting Point: Pulau Ubin
---
2. Pulau Ketam – Spot a diverse variety of wildlife
---

Image credit: Pelago by Singapore Airlines
Pulau Ketam, which translates to Crab Island, is another highlight just southwest of Pulau Ubin. The island is made up of a 2.87km-long narrow strip of land, and offers a beach-forest habitat which you can tour in your kayak.
Keep a lookout for a variety of bird species and wildlife that call the island home, while you soak in the serene surroundings. Kayaking to Pulau Ketam is best done with a guided tour, which can be booked online through platforms like Pelago and Asian Detours. So, getting here should be relatively easy with an experienced guide leading the group.
Location: Pulau Ketam
Duration: ~ 5 hours
Starting Point: Pulau Ubin
---
3. Southern Islands – 7 island-long trail
---

Image credit: @kayakasia.sg via Instagram
Challenge your skills by kayaking to not 1 but 7 islands that are part of the Southern Islands trail. It's a win-win situation since you'll get the rare opportunity to island-hop and explore each area, while also training those muscles.
Most tours go the full route – an 8-hour long journey that circles around Kusu Island, St John's Island, Pulau Tekukor, Lazarus Island, Pulau Seringat, and the Twin Sisters' Island. It is quite the task, so we suggest this route for slightly more experienced kayakers.
If a single session in a day feels too tiring, you can always opt to break up the journey into 2 days such as the tour offered by Kayakasia to complete the trip instead.
Location: Southern Islands
Duration: ~ 8 hours or 2D1N
Starting point: St. Johns Island
---
4. Pasir Ris Park – Convenient for Easties, with nearby amenities
---

Image credit: Kamarus Zaman via Facebook
Easties, you can easily enjoy kayaking around Pasir Ris Park with a number of options for kayak rentals including Ohana Beach House, where those holding civil service club memberships get further discounts on their equipment. A single seat kayak here will set you back $13/hr, while a double seat kayak is $21.60/hr. 
If you get hungry after the workout, just head back to the beach house which is also an eatery that serves bar bites. 
Other rental stores include PAssion Wave by PA, which is a great pick if you want to train professionally. They offer 1 STAR to 3 STAR certification courses starting from $80/pax. Whether you're here for leisure or practice, the calm waves make it a good kayaking site for anyone starting out.
Location: Pasir Ris Park
Duration: ~ 1.5 hours
---
5. Sentosa – Clear waters & scenic views at Siloso Beach
---

Kayaking at Sentosa is suitable for kids too.
Image credit: @olabeachclubsg via Instagram
The iconic Siloso Beach is one of the popular kayaking spots in Singapore, especially if you've got kids. You get to glide across clear waters while catching a panoramic view of Sentosa Island. Hop in a double kayak ($35) from Ola Beach Club if you want to ride with a friend or a little one. If you go further out, you can even catch a view of the Malaysian port in the distance.
Once you're done, take a good rest on the sandy shores or grab a bite from one of Sentosa's many beach clubs.
Location: Siloso Beach
Duration: ~ 1-2 hours 
---
6. Sembawang Park – Rental from only $9 for 2 hours
---

Image credit: Wendy Tang via Facebook
Sembawang Park is the go-to place for kayaking in Singapore when looking for an affordable option. At just $9/pax for a 2-hour kayak rental from PAssion WAVE, you know you're getting your money's worth here.
Beginners to the sport will have a smooth experience thanks to the open area and relatively calm waters. Certified kayakers can opt for the closed-top kayak for more of a challenge. If you've got the skills and are feeling adventurous, try kayaking all the way to Seletar Island about 4km away.
Location: Sembawang Park
Duration: ~ 2.5 hours
---
7. Seletar Island – Beginner-friendly route
---

Image credit: Mysginsider via Facebook
If you turn right and head eastwards from Sembawang Park, you'll find yourself arriving at Seletar Island. The island's quite a small one, with luscious trees and mangroves that create a tranquil environment. It's also not too far from the Singapore-Malaysia border.
While kayaking there is simple for novices, getting to Seletar Island from Sembawang Park will take about 3 hours, so you'd want to go with a tour group or experienced friends to avoid getting lost.
Location: Seletar Island
Duration: ~ 3 hours
Starting point: Sembawang Park
---
8. Kallang Basin – Iconic SG skyline views
---

Spot the Singapore Flyer and National Stadium from the Kallang Basin.
Image credit: Jonathan Lim Yik Chin via Facebook
While walking around Gardens by the Bay, you may have spotted a kayak or two in the water body nearby. A popular spot for kayak enthusiasts, Kallang Basin has gotten a good rep for its picturesque views. Imagine chilling in your kayak and watching the sun set behind the city skyline – it's like the perfect end to an active day out.
Your route starts at the Water Sports Centre at the Singapore Sports Hub. Lockers provided there are free and you can rent your kayaks from $14/adult. For students and children, prices start from $10/pax. The waters here are definitely on the calmer side, so you'll experience a more relaxing sesh.
Location: Kallang Basin
Duration: ~ 2 hours
Starting point: Water Sports Centre, Singapore Sports Hub
---
9. Macritchie Reservoir – Great for nature enthusiasts
---

Kayaks can be rented at Paddle Lodge for $15/hour.
Image credit: @linghoonglean via Instagram
At Macritchie Reservoir you get the best of both worlds – a moderately challenging kayak trail and a whole stretch of nature. This OG kayaking spot leads you along the Macritchie Reservoir Park, so you can get a workout while appreciating the surrounding flora and fauna.
The reservoir is shared between both the public and kayak professionals, so just remember to kayak within the yellow buoys as the area further ahead is a practice space for competitive kayaking.
Location: MacRitchie Reservoir
Duration: ~ 2- 3 hours
---
10. Pulau Ubin – Mangroves & kayak fishing
---
Pulau Ubin isn't just a spot for hikers, it's got a sea-mangrove route that's great for those kayaking too. The route passes by some dense greenery so you can expect to spot other island wildlife like otters and monkeys, aside from just mangroves. For beginners, feel free to join a guided tour since the waters here are quite easy to navigate through.
Image credit: @fishon.sg via Instagram
There's also a community of people who go kayak fishing regularly at Pulau Ubin. This might be your chance to pick up 2 hobbies in one go.
Location: Pulau Ubin
Duration: ~ 4 hours
---
Boost your local kayaking adventures with Nature Valley
---
Whenever you're out and about being sporty, it's a must to carry sunscreen and a water bottle to stay hydrated. Let's add snacks to that list of things to pack, especially if you're doing something labour intensive like kayaking.
Engaging in physical activities expends a lot of energy and you're bound to work up an appetite. The last thing every kayaker wants is to be left in the middle of a water body with no sustenance to paddle back to shore. Even better if the snacks are healthy.
With Nature Valley's new Protein Bars series, you get a tasty snack while recharging your body with wholesome ingredients. The bars are available in 2 flavours including Peanut Butter Chocolate and Salted Caramel Nut.
Each bar consists of a variety of nuts which give a nice bite to it, but most importantly, provides nutritional value like high fibre to keep you full for a couple of hours. Each bar has 10g of protein, is gluten-free, and has no added colouring or preservatives. Plus, it's suitable for vegetarians and is Halal-certified.
You can snag a box of these protein bars at selected hypermarkets and supermarkets for just $8.25/box. When you shop from selected stores from 1st September to 31st October and spend at least $20 on Nature Valley products including a box of protein bars, you'll even get a free gift with your purchase – a tumbler with 2 sheets of cute stickers for you to customise your new bottle.
Nourishing yet yummy snack, check. Small and easy to pack, check. Pop 1 or 2 Nature Valley protein bars in your bag and you're ready for any local adventure.
---
This post was brought to you by Nature Valley.
Cover image adapted from: @olabeachclubsg & @kayakasia.sg via Instagram, Mysginsider & Jonathan Lim Yik Chin via Facebook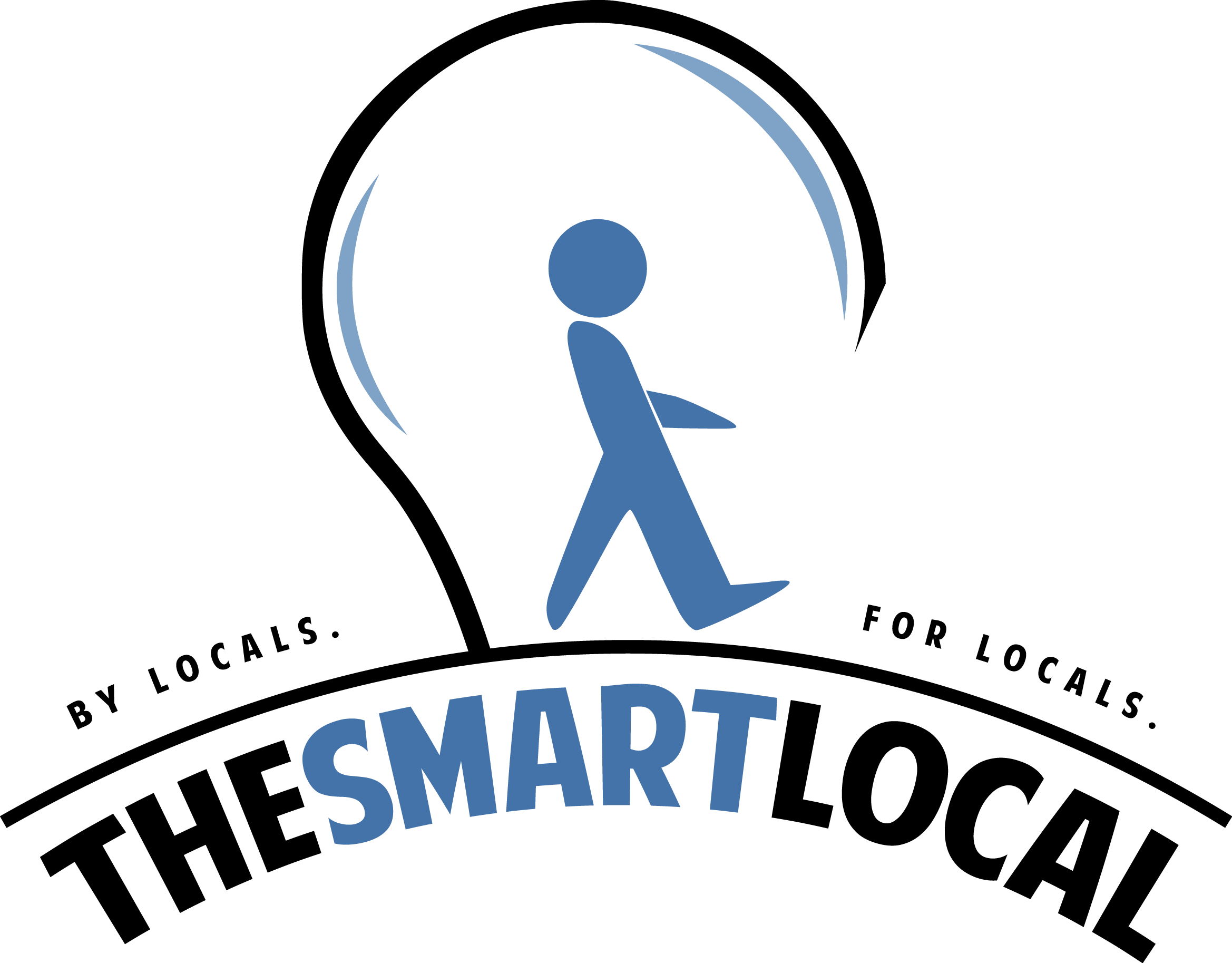 Drop us your email so you won't miss the latest news.