Things to do on St John's and Lazarus Island
---
For an island getaway, most will turn to Pulau Ubin's meandering cycling tracks or Sentosa's multitude of attractions like the luxurious Quayside Isle. But just a 45-minute ferry ride away from our shores is St John's and Lazarus Island – a pristine getaway for beach-lovers, nature-buffs and anglers alike.
Along with Kusu Island Singapore and Sisters' Islands, these make up the Southern Islands. St John's and Lazarus Island are home to some of Singapore's most picturesque beaches and outdoor activities, along with an incredible array of wildlife – much of which cannot be found on the mainland. For a day out in the sun, sea and sand, here are 11 things to do on St John's and Lazarus Island:
Check out our other articles for outdoors experiences in Singapore:
---
– Things to do on St John's Island –
---

Alight at the St John's Island jetty to access both islands
Far away from the bustle of the city, St John's Island is home to a range of wildlife and marine research centres. These include the Marine Aquaculture Centre and St John's Island National Marine Laboratory which contain areas restricted to public access. However, you're free to visit the Marine Park Outreach and Education Centre to learn more about the islands.

St John's Island has an area that's over 50 soccer fields. Toward the bottom of the map is the man-made causeway linking it to Lazarus Island.
Even with the smattering of buildings, you'll still likely be exposed to the elements – so you'll want to check the weather forecast and come equipped with an umbrella, and plenty of sunscreen and insect repellent. 
Be sure to bring along sufficient food and water as there are no shops or kiosks on the island. For those keen on hiking or exploring, covered shoes are also a good idea. There are 3 toilet blocks on St John's Island and one on Pulau Seringat that's nearer to Lazarus Island. Be sure to pack toilet paper and a towel if you're planning to wash up before returning.
Amidst the fun, do keep an eye out for the last ferry unless you're keen on spending the night there. You'll have to be extra vigilant as ferries can leave up to 15 minutes before their scheduled departure – just take note of the ferry schedule.
---
1. Locate magnificent Heritage Trees on a DIY trail
---

The massive Machang Pulasan is a critically endangered tree with fewer than 50 mature samples in Singapore.
Trees line our roads, adorn our parks and can be found in every conceivable corner of our country, but only a select few have earned the title of Heritage Trees. These are picked for their exceptional size and their outstanding botanical, historical and cultural value. Out of a total of 257 in Singapore, 11 can be found just minutes away from each other on St John's Island. 
From magnificent coastal Sea Figs to towering Tembusu trees, you'll also get to encounter the tree the eastern town of Tampines is named after: the tempinis tree. At over 6 storeys tall, the 21.4m tree towers over its surroundings and was harvested for its strong and durable timber. Today, few mature examples remain and they're classified as Vulnerable.

You can locate the tempinis tree at the edge of the forest on the path to the Tropical Marine Science Institute.
Image credit: NParks
You can learn more about these trees and other wildlife on the island through 90-minute guided tours conducted on the first Sunday of every month. Otherwise, you could DIY your own nature adventure with the St John's Island Trail guide or grab a physical copy of the guide there.
---
2. Spot marine creatures and corals along the shore
---

Fiddler crabs are common near mangroves, and quickly hide in burrows when they sense footsteps.
Image credit: @sjinml
With most of our time spent in air-conditioned malls, it might surprise you that Singapore is home to a third of the world's hard coral species. Many of these, along with a plethora of reef fish, sea sponges and seagrasses can be encountered at low tide on an intertidal walk around the island's coasts.
Keep an eye out for intertidal walks conducted by marine biologists and researchers at the St John's Island National Marine Laboratory, or check the tide forecast to pick the best time for a self-guided visit.

Remember not to touch any of the critters you encounter.
Image credit: NParks
---
3. Take a dip in the calm waters of the Swimming Lagoon
---
Far from the bustle of the mainland, the pristine crystal blue waters of St John's Island are particularly inviting. At the island's Swimming Lagoon, breakwaters shelter the beach from larger currents, making it a particularly good spot for a dip especially for younger children and those not confident enough to take to open waters. 
Alternatively, the lagoon on Lazarus Island is a quieter, more exclusive spot, but for families, the short walk from the jetty and its nearby toilet and shower facilities make the Swimming Lagoon on St John's Island a better pick.
---
4. Learn about traditional island life at Bendera Bay
---

Image credit: Nparks
While older generations wistfully remember Singapore's kampong days, many forget that these tightly-knit settlements that define our kampong spirit to this day weren't confined to the mainland. As recently as 2018, the last St John's islanders moved out to make way for developments. 
To preserve the culture and spirit of these hardy people, Bendera Bay, a fenced-up section of the shore is inaccessible to the public till further notice. Scheduled programmes include access to exhibits like traditional kolek boats, along with research, education and conservation activities like tours, workshops and beach cleanups.

Image credit: @gracieeeeee_c
---
5. View marine creatures up close
---
The biodiversity of the Southern Islands is the result of a decades-long effort by authorities and researchers alike. From observing sprawling coral reefs to intertidal habitats, you'll be able to learn more about Singapore's vibrant marine ecosystems at the Marine Park Outreach and Education Centre. This public gallery is located 15 minutes uphill from the pier along a clearly-marked walking path.
There, you'll find viewing pools, aquariums and a mangrove mesocosm also let you check out marine creatures up close. Visits are by appointment only, and booking slots for the following month only open every 15th of the month.
Book a visit to Marine Park Outreach and Education Centre
---
6. Play with the famous cats on St John's Island
---
Once teeming with hundreds of cats, St John's Island was Singapore's version of Japan's Aoshima "cat island". As it was getting overpopulated and issues like malnourishment and disease were becoming more serious, SPCA led a breeding control programme and today, only around 16 cats remain.
These felines are doted on by cat and animal volunteer groups, along with researchers working on the island. Each of the unique characters have names, and share a peculiar habit of placing a paw on paper plates while eating to prevent them from moving while gobbling up treats.

St. John's Island used to be teeming with cats.
Image credit: St. John's Island Marine Laboratory
---
Bonus: Book an overnight stay at St John's Island Lodge
---

Image credit: SLA
Not many may know this, but you can actually book an overnight stay at the Eagle bungalow on St John's Island Lodge ($27/night on weekdays, $54/night on weekends). Suitable for a group of up to 10 who're feeling adventurous, it'll be a rugged staycay as only essentials such as shower facilities and basic cooking utensils are provided.
The entry and sitting area of the Eagle holiday bungalow.
Image credit: SLA
For happy campers who want to embrace the wild side of the island, you can register for a Temporary Occupation License to pitch a tent overnight at designated camping sites located on the west side of the island. Large groups can opt for the lodge's former military barracks that's been converted into a holiday camp.

The larger Turtle, Dolphin and Otter wings accommodate larger groups of 50-132.
Image credit: SLA
---
– Things to do on Lazarus Island –
---
Though more than 10 soccer fields larger than its neighbouring island, Lazarus Island is less developed and can only be accessed via a 15-minute walk along a manmade causeway from St John's Island. 
Nonetheless, the spotless shores far from the crowds make it worth the extra effort and isolation. It's a good idea to bring along trash bags to collect your waste as the island doesn't have any bins.
---
7. Stroll along the pristine Lazarus Island beach
---
With this isolation comes immaculate shores – an 800m stretch of one of the most gorgeous beaches in Singapore, to be exact. Considered one of Singapore's most beautiful beaches, the still waters off Lazarus Beach makes it a favourite haunt for the well-heeled in their yachts, and you'll readily spot a few anchored in the mushroom-shaped lagoon throughout the day.
While this makes for the perfect spot for a swim and other beach activities, do note that the nearest toilet blocks are located at Pulau Seringat, a 10-minute walk away. There's also limited shelter at the beach, so you'll want to pack ponchos in case of inclement weather. 
---
8. Fish for groupers and sea bass on the rocky breakwaters
---

The Pulau Seringat area also provides easy access to deep waters while providing plenty of shade
Image credit: My Fishing Frenzy Academy
Apart from nature-lovers, beach bums and yacht owners, Singapore's Southern Islands are quite a hotspot for fishing enthusiasts, too. With its quieter waters, Lazarus Island is home to larger and rarer catches like groupers, snappers and sea bass, making it a popular fishing spot for newbies looking to max out their beginner's luck.
Anglers recommend casting your line from the rocky breakwaters that flank the beaches so you'll be able to reach deeper waters. Another popular fishing spot is along the causeway, although you'll want to come prepared with a makeshift shelter and plenty of sunblock as the area is fully exposed to the harsh elements.
You can also book a beginner's angler course in Lazarus Island.
---
9. Have a photoshoot at Pulau Seringat for Maldives vibes
---
Now a large, contiguous landmass, Lazarus Island was expanded in 2000 by reclaiming land over the submerged reefs of Pulau Seringat and Kias Island. Originally intended to be transformed into a Mediterranean-style resort destination, the area features 1,000 imported coconut trees and a 400sqm man-made pond.
While plans for 5-star hotels, beachfront homes and even a casino are still locked in discussion, couples seeking a unique backdrop for their snapshots can find a unique blend of luxury and nature in this area. Come decked out in a floral shirt and sundress and strike a pose among the tall grass and idyllic surrounds.
---
10. Head north for a picnic with a view of the city skyline
---

Image credit: @ollive_young
For a picturesque picnic spot that's sure to cause your IG to blow up with jealous friends asking "where's that?", head to the northernmost part of the island for a stunning view of the Singapore skyline. There, you'll find a long, vacant stretch of rocky coast where you can snag a quiet spot with boo for some quality time away from it all.
To reach it, continue down the path from the causeway, past the main beach at the Lazarus Island Lagoon. You'll reach a fork at Pulau Seringat, at which point a left turn will lead you on a path around the man-made pond to a thin stretch of land facing the mainland. It's far from the crowds, well-shaded by trees, and you'll find a few pavilions for shelter.

A shot from a drone showing the northernmost point of the island and the stunning views of Singapore's city skyline.
Image credit: Yacht Rental By Singexperience
---
11. Explore the island on a bike or scooter
---

Image credit: Gogreen
Pulau Ubin might be the de facto island destination for avid mountain bikers and outdoor activities, but the relatively flat terrain of St John's and Lazarus Island make them well-suited for a leisurely cycling trip for all ages. You can bring your own bicycles, skateboards, and scooters on the ferry, but you won't have to pay extra for doing so.
Alternatively, there's a bike kiosk that's a 5-minute walks from St John's Island Pier. It's not just bikes (from $25/2 hours) you can rent, but also scooters (from $25/2 hours), beach mats ($19.90) and kites ($15).
Book a bicycle rental/scooter and kite-flying combo.
---
Bonus: Rent a yacht to paddleboard and jetski in the lagoon
---
Image credit: @imjeremylee
If you're looking to live it up, gather your friends round and rent a yacht for a memorable day out at sea for some island hopping. The pristine surrounds of Lazarus Beach Lagoon make for an ideal spot to cast anchor while you and your kaki feast and sunbathe on board, or splash into the clear, blue sea for a swim. 
Many yacht rental services also provide extra perks like giant floats, paddleboards for a picture-perfect IG flex to make your followers extra FOMO. 

The view of the city skyline facing north from Lazarus Island, captured on a drone.
Image credit: @sg.marineguide
Book a 4-hour private yacht charter to Lazarus Island.
---
Getting to St John's and Kusu Island
---
These islands can be reached via a 45-minute ride from Marina South Pier located a stone's throw from the CBD. It's best to come by Northeast Line to Marina South Pier MRT station, which has an exit at the main terminal building. There, you'll be able to purchase last-minute snacks and get free entry to the Singapore Maritime Gallery to kill time while waiting for your ferry.
Tickets ($15/adult, $12/child) can be bought from two operators: Island Cruise and Marina South Ferries. Both also stop at Kusu Island Singapore for an island hopping adventure, but Marina South Ferries include an additional shuttle service to Sisters' Islands in your ticket price. 
Book an Island Cruise ferry ticket (from $14.90) or Marina South Ferry ticket (from $14).
---
Guide to Lazarus Island and St John's Island
---
A stone's throw from each other, St John's and Lazarus Island make for an ideal island getaway with a whole plethora of things to do and some of the nicest beaches in Singapore. Nature lovers, eager explorers and beachgoers alike, the islands offer up educational experiences, idyllic beaches and memorable experiences to share with friends and family.
Check out our other articles on offbeat, hidden attractions in Singapore:
---
Cover image adapted from: Gogreen
Article originally published on 4th January 2021. Last updated by Jessica Fang on 24th February 2023.
A portion of this content may contain referral links to products. Our opinions remain our own.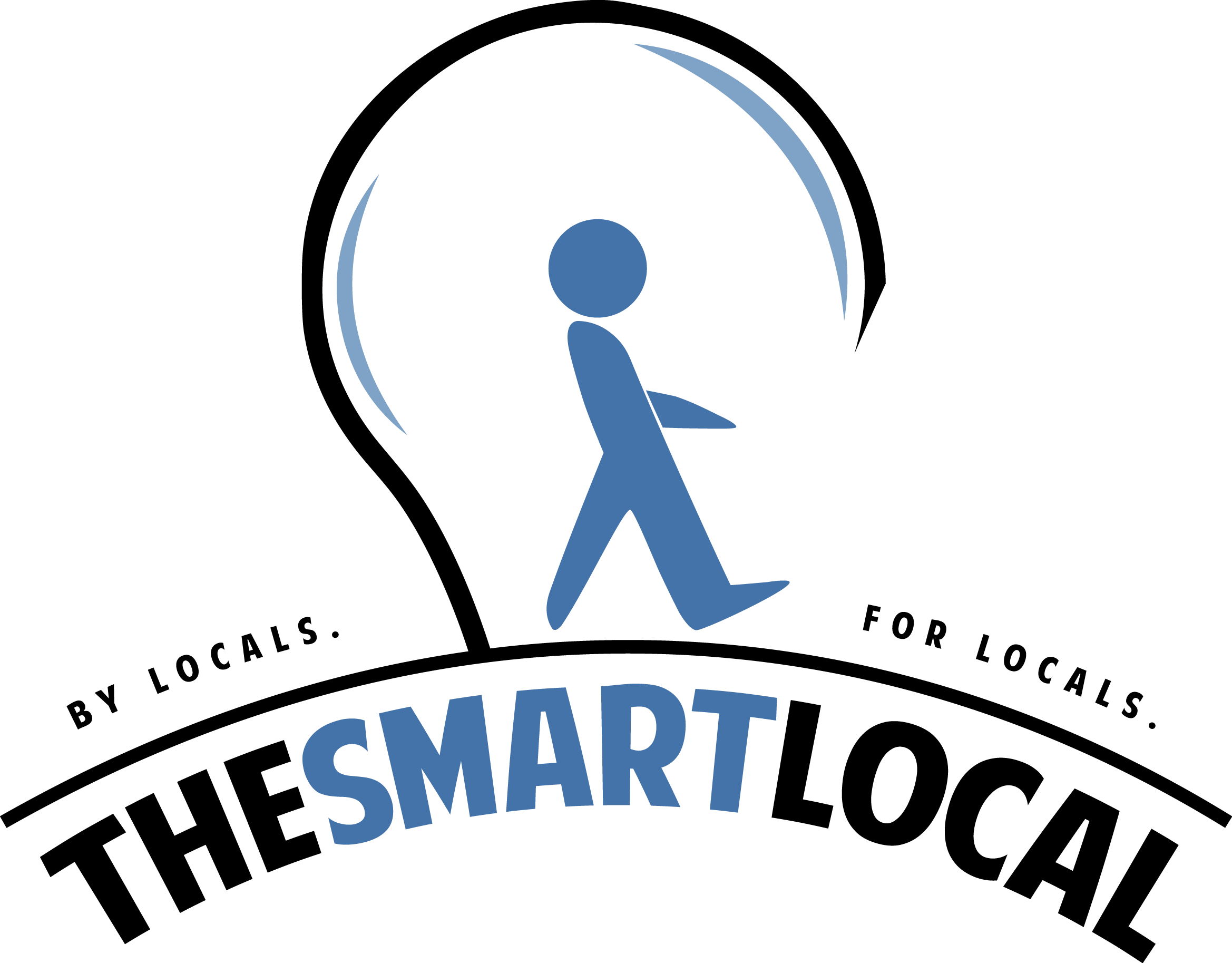 Drop us your email so you won't miss the latest news.