Things to do on Kusu Island
---
Kusu Island is one of Singapore's many Southern Islands. A hot spot for yachters and adventure-seekers alike, the island is shrouded in nature and mysterious legends – think pristine lagoons and age-old shrines. 
If you're looking for a new weekend adventure that's off the beaten track that'll grant you both serenity and a great time, here's a guide on what to do and how to get to Kusu Island. Check out other islands you can hit up in our island hopping adventure overview here.
For more itineraries for activities in Singapore:
---
Getting to Kusu Island
---

Image credit: Farzana Fattah
Getting here is simple – all you need to do is purchase a ticket from either of the cruise operators – Singapore Island Cruise Ferry or Marina South Ferries – at the Marina South Pier. This can be done online or onsite, ahead of time. 

Ferry schedules for both islands.
Image credit: Singapore Island Cruise
If you book your tickets with Singapore Islands Cruise Ferry, your boat will first make a pitstop at St John's Island. You'll be able to hop on and off the ferries to suit your schedule but do note that the last ferry leaves Kusu Island at 4pm on weekdays so your time on the island is limited! We'd recommend booking your tickets via Klook as tickets go for just $14/adult and $11.50/child, and even come with a free $3 Gong Cha voucher.
Alternatively, get your tickets with Marina South Ferries ($15/adult, $12/child), to enjoy the flexibility of going in the opposite direction of Marina South Pier > Kusu Island > St John's Island instead.
Those thinking of renting a yacht to live the lux life with their posse for a day or two can look towards companies such as Power Catamaran Kingdom that'll let you dock your yacht for a couple of hours.
---
Plan your visit around Kusu Island
---

Map of Kusu Island.
Image credit: Farzana Fattah
Measuring up to just 8.5 hectares, Kusu Island presents an estimated 40-minute hike to all those looking to seek out the island's nooks and crannies. 
But before we dive into the bucket list, here's a list of must-haves to make your trip a comfortable one. 
Sunscreen:

Despite the number of trees scattered around the island, you'll still be at the mercy of the sweltering Singapore sun – consider picking up the aerosol type of sunscreen for easy application.

Mosquito repellent:

To keep those pesky mosquitoes at bay – especially important as it's dengue season. 

Bring your own food and drinks:

You'll want to pack a little cooler bag of snacks or ready-to-eat meals for sustenance, especially if you're heading to the island outside the pilgrimage season. We recommend bringing along more water or you might find yourself dehydrated at the end of the journey. Check out our list of

best ready-to-eat 7-Eleven items

for some inspiration.
It might surprise you that there's a hawker centre on the island. But don't get your hopes up, you're not going to find any chai tow kway or mee rubus there. At least not outside of pilgrimage season a.k.a. the ninth lunar month – which is typically between September and November.
---
Outdoor activities on Kusu Island
---
1. Visit the Chinese Temple
---
No, this is not a snap of Kaohsiung City, it's one of the 3 pavilions of the Da Bo Gong Temple on Kusu Island, also known as the Tua Pek Kong Temple. 
Fun fact: The temple was erected way back in 1923, making this structure about a hundred years old. Devotees from Singapore, Malaysia, and even Thailand also make annual pilgrimages to the island on the Ninth Month of the lunar calendar. 
More than just a pretty #OOTD pitstop, the inconspicuous island is rich in mystery and myths. Not only was it a burial site for immigrants who died in St John's and Lazarus Island, legend has it that this island was also previously a giant turtle who transformed itself to save 2 shipwrecked fishermen. 
But even with so many stories abound, you'll find serenity in leaps and bounds as you stroll down the bridge towards the mainland. Along the way, you'll find a flower-shaped wishing well – a well-preserved fixture that has stood the test of time despite being built decades ago.
The well used to sport bells sprouting from the middle, and rumour had it that if you tossed a coin in and hit the bells, your wishes would be granted. And while the bells are no longer a fixture, don't let that stop you from praying for love, a TOTO windfall, or straight As – whatever it be.
Follow the white walkway and you'll eventually hit the entrance to the Da Bo Gong Temple, also known as the Tua Pek Kong (Grand Uncle) which is said to house 2 deities – Da Bo Gong, the God of Prosperity, and Guan Yin, the Goddess of Mercy. 
While the island is mostly empty, visit during the ninth month of the lunar year, and you'll bump into dozens of religious devotees on their way to pay their respects. 

Image credit: @kirkekriisk
While we were there, we saw several of our fellow island-hoppers heading here to pay their respects. We learnt that most devotees come here to pray for prosperity and health, as well as children for couples who have yet to have any.
---
2. Explore beaches and lagoons that look straight out of Bintan
---
Other than its temples and shrines, Kusu Island's also a great stop for beach lovers. And even if you aren't, the near crystal-clear waters are pretty hard to resist – we couldn't help but run our toes through the powdery soft sand while traipsing along the shore.
You can find 2 lagoons on the island – they're situated on the north and south side of the island respectively. If you're looking for a beach with a view, we recommend bringing your beach mat over to the northern lagoon where you can catch the distant skyline of the CBD area.
We didn't get a chance to take a dip in the lagoon waters during our visit, but we've heard of others toting their own snorkelling gear here. So if you're down to add a touch of adventure, bring your own gear along – apparently, you can spot little fishes and crabs all around!
---
3. Pay your respects at the Malay shrine
---
To get to the Keramat Kusu, you'll first need to climb up a total of 152 steps. Fair warning, some of these steps are hella tall, which makes for one steep climb – so brace yourself before making the ascent. 
Once you reach the top, you'll be greeted by bright yellow walls scribbled with well wishes leading up to an equally-bright building. Within it, you'll find three shrines dedicated to a pious man called Dato Syed Abdul Rahman as well as his mother and sister – a site of worship that has attracted devotees all the way from Vietnam and Thailand. 
Like those who visit the Da Bo Gong Temple, devotees here also usually pray for good health, offspring, as well as wealth and a strong marriage. 
---
4. Be surrounded by hundreds of tortoises at the tortoise sanctuary
---
The word "kusu" literally means "tortoise" in Hokkien, and you can bet that the island is teeming with them. Head inland towards the centre of the island, and you'll find hundreds of these hard-shelled reptiles wading away peacefully within the tortoise sanctuary.
Additionally, a handful of them also live in a pond within the sacred grounds of the Da Bo Gong Temple. Tortoises are, after all, a symbol of longevity, and are sacred to the Chinese people, so it's only fitting that you'd be able to find them here as well. Visiting Kusu Island
Beach bums, history buffs and travellers alike will have a fruitful visit over at Kusu Island. Located just 20 minutes away from Marina South Pier, the southern coast is a viable option for those yearning for some tranquillity away from the crowds at East Coast Park or Sentosa.
Book a trip to Singapore Island Cruise Ferry ticket to Kusu Island.
Read our other guides and things to do here:
---
Photography by Edmund Wong.
A portion of this content may contain referral links to products. Our opinions remain our own.
Originally published on 14th December 2020. Last updated by Kezia Tan on 1st March 2023.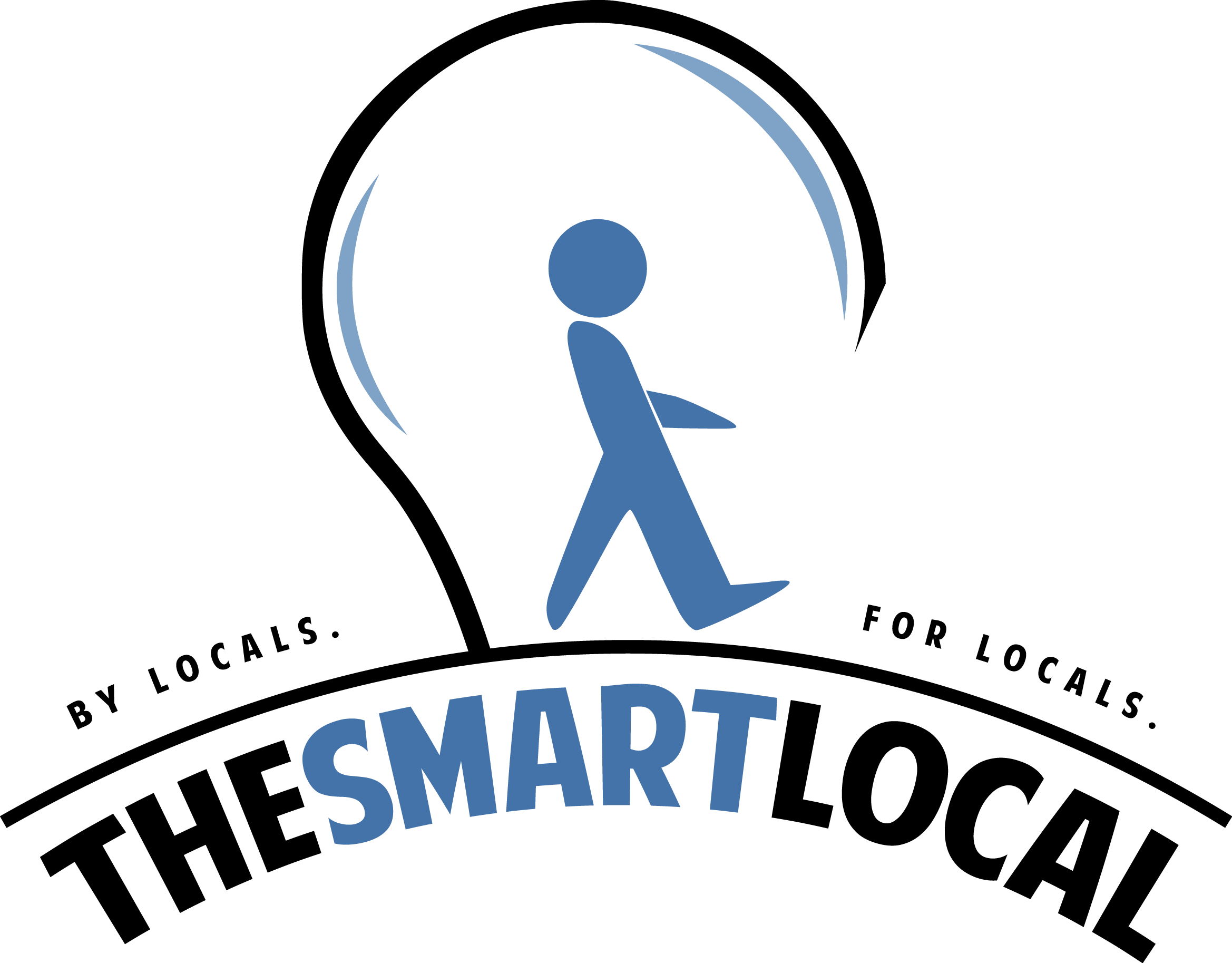 Drop us your email so you won't miss the latest news.