Europe things to do in Singapore
---
The magical, faraway lands of Europe take a spot on almost every Singaporean's bucket list. From London's Big Ben and The Louvre in Paris, to the Leaning Tower of Pisa in Rome, every city charms us with its unique architectural styles and cuisine.  
While watching Money Heist or Game of Thrones might be as close as we'll get to a Europe trip for now, here's something better. Let your imagination run free with this 3D2N itinerary that allows you to experience the most coveted cities of Europe in Singapore.
For more pretend-you're-overseas articles, check out:
---
– Day 1 –
---
1. Budapest – Staycation at Capitol Kempinski Hotel
---

Image credit: Capitol Kempinski
We'd usually scrimp and save on accommodations after spending a bomb on air tickets flying to Europe. But now that we've been feeding our piggy banks while staying home, a luxe retreat at a 5-star hotel is well-deserved.
In the heart of Singapore lies Capitol Kempinski hotel, which resembles Budapest's famous Parliament building with its 19th century neoclassical architecture. It's a mini trip on its own – you could visit a GermanI biergarten at Frieda, tuck into authentic Spanish fare at El Teatro Tapas, or browse some luxury Swiss watches at Capitol Singapore. 
Price: $453.15/night
Address: Capitol Kempinski hotel, 15 Stamford Road, Capitol Kempinski, Singapore 178906
Telephone: 6368 8888
Capitol Kempinski's website
---
2. Berlin – Admire copper dome architecture at National Gallery
---

A trip to the museum is almost mandatory when you're in Europe
Just a stone's throw away from the hotel is the National Gallery, with a gorgeous neoclassical structure topped by its instantly-recognisable green-hued dome. Made from copper, it's a spitting image of the copper domes of Berlin. The Corinthian columns and pediment are even reminiscent of Berlin's own national gallery: the Alte Nationalgalerie. 

A side by side comparison to Berlin Dom
Image credit: @adepasch, @miftahfahrurozi
While many are familiar with the National Gallery, only a few know of the Rotunda library & archive, hidden in the gallery's dome on level 3. Apart from archives, it stores more than 9000 artworks dated from the 19th century till present day, exhibits like posters and brochures, and recorded interviews and video documentations that you're free to browse. 

Hidden library in National Gallery's Dome!
Image credit: National Gallery
Address: National Gallery, 1 St Andrew's Road, National Gallery, Singapore 178957
Opening hours: 10AM-7PM, Daily
National gallery's website
---
3. Santorini – Dine at Blu Kouzina at Dempsey
---

The blue-and-white decor of Blu Kouzina brings the Mediterranean Europe experience to our shores in Singapore
Image credit: @iris.nihao
We've all seen the iconic pristine blue-and-white houses of Santorini, Greece, on our Instagram feeds, marked by cascading houses and azure sky. For a place that'll dazzle up your 'gram and satiate your cravings for Mediterranean fare, head to Blu Kouzina at Dempsey for a hearty lunch.   

Their dishes are all prepared with organic extra virgin olive oil from their family-owned Olive Grove Estate in Greece
Image credit: Blu Kouzina                        
Crowd favourites here include pita bread ($3.80), best served grilled and paired with one of their dips – classic chickpea hummus ($15.80) or melitzanosalata ($16.80), a rich concoction of smoked eggplant, herbs and feta. 
For mains, their beef kalamaki ($20.80) and chicken skewers ($22.80) have been highly-rated by patrons. Seafood lovers can also try their grilled jumbo prawn ($18.80) or grilled octopus ($39.80).
Address: Blu Kouzina, #01, 10 Dempsey Road, 21, Singapore 247700
Telephone: 6875 0872
Opening hours: 12PM-2.30PM | 6-10PM, Daily
Blu Kouzina's website
---
4. Paris –  Lounge and stargaze at Chijmes
---

Image credit: @ypxq
If binge-watching Emily in Paris has got you dreaming about the City of Love, enter Chijmes – the enthralling 180-year-old former convent that is Singapore's very own Notre Dame. This aesthetic building has an abundance of photogenic spots to take your ringarde selfies and #ootds, and is drenched in a romantic ambience that's perfect for dates.

Image credit: @itsraininggrey
You don't have to spend a single cent here to have a good time – bring along some snacks and head to The Lawn that's dotted with colourful bean bags for you to HTHT and picnic with your date of the night. 
You can also treat yo'self to the myriad of dining options they have – such as the highly-rated Almost Famous Craft Beer Bar, or enjoy an alfresco dinner at Prive. 

Perfect setting for a lazy Sunday brunch to recreate a Europe experience in Singapore – cushioned seating, warm lighting and a view of the surrounding greenery.
Image credit: Merci Marcel
The Paris experience is incomplete without a flaky, buttery croissant or pain au chocolat. For French bakes hot out of the oven, head down to the nearby Merci Marcel – a quaint, laidback cafe along Club Street. 

Image credit: Merci Marcel
Apart from croissants ($3.50) made from 100% French butter and classic creme brulees ($10), they have unique desserts like French beignets ($10) and a black chocolate ganache ($11). For mains, try the highly raved duck rillettes ($18) and tarte flambee ($24) and pair them with some wine or champagne.
Chijmes
Address: 30 Victoria Street, Chijmes, Singapore 187996
Telephone: 6332 6223
Chijmes' website
Merci Marcel
Address: Merci Marcel, 7-9 Club Street, Singapore 069403
Telephone: 6438 3913
Merci Marcel's website
---
– Day 2 –
---
5.  Venice – Meander along the canals of MBS on a gondola
---

Image credit: Marina Bay Sands
Another European city that is a hotspot for honeymooners is Venice, Italy – where a gondola ride along the canals is an absolute must. To experience a piece of the City of Canals on our little island, hop aboard a sampan ($10/person) at Marina Bay Sands for a carefree ride along The Shoppes. 
You can also snag a value-for-money deal with the Marina Bay Sands attractions bundle ($10), which gives you access to the Sampan ride, SkyPark observation deck and the digital light canvas. 
Address: 10 Bayfront Avenue, B2 Canal Level, The Shoppes at Marina Bay Sands, Singapore 018956
Opening hours: 11AM-9PM, Daily
Telephone: 6688 8868
Get your tickets for a Sampan ride
---
6. English countryside- Visit the Tudor-style houses at Chek Jawa
---
While the city offers endless excitement and things to do, we get to take a trip back in time when visiting the countryside. Most Singaporeans have been to Pulau Ubin at least once in their lives, but have yet to fully explore this ulu offshore island. 
3.5KM deep into the wilderness of this offshore island lies Chek Jawa, where Tudor-style house No. 1 resides. Built by a British chief surveyor Landon Williams in 1930, it was meant to be a vacation home and boasts its very own jetty that extends into the sea. Enter the lovely cottage and you'll find its own fireplace and learn about its history with the informative boards.

Enjoy the seabreeze as you take a stroll along the boardwalk that's right outside the backyard
Address: House No.1, Ubin, Singapore
Opening hours: 8.30AM-6PM, Daily
---
7. Zurich – feast on authentic Swiss grub at Coucou
---

Image credit: Coucou Facebook
Cuckoo clocks, check. Rustic cottage-like surrounds, check. Cheese fondue, check. In the middle of the Duxton neighbourhood is Coucou authentic Swiss restaurant and bar, a place that ticks all the right boxes for a Swiss encounter. 

Clockwise from top left: cordon bleu, fondue, Swiss meringue, Zurich style ragout served with rosti.
Image credit: @coucou.restaurant
Delight in Coucou's 100% Swiss menu, which includes the fondue moitié-moitié ($35/person) with an original Swiss recipe. If you're adventurous, you can try their chilli padi or truffle flavoured fondues instead. Other Swiss classics include cordon bleu ($34), Zurich style ragout served with rosti ($30) and swiss meringues served with red fruits and gruyère double cream ($18).
Address: Coucou Authentic Swiss Restaurant and Bar, 9 Craig Road, Singapore 089669
Opening hours: 12PM-2.30PM | 6PM-10.30PM, Tuesday – Sunday (Closed Mondays)
Telephone: 6226 0060
Book a reservation at Coucou authentic Swiss restaurant and bar
---
8. London – Get the British pub experience at The Penny Black
---

Image credit: The Penny Black
End the day off with some booze at The Penny Black that's located at the heart of Boat Quay – a Victorian London pub style tavern that has gotten a stamp of approval from English expats.
Serving up classic Old Speckled Hen ale (from $9) and traditional English pies (from $18), they've even got the London night-out experience perfected with the British national dish, chicken tikka masala ($16) – gloomy weather not included. 
Address: The Penny Black, 26-27 Boat Quay, Singapore 049817
Opening hours: 3PM-10.30PM, Mon – Thu | 12PM-10.30PM, Fri – Sun
Telephone: 6538 2300
The Penny Black's website
---
– Day 3 – 
---
9. Italy – take a morning walk at Sundial Garden
---

The Singapore Botanic Gardens is home to several gardens that channel Europe in Singapore
Image credit: @lebonrach
Take a morning walk at Sundial garden – a lesser-known part of the Singapore Botanic Gardens that's often missed out. This tranquil spot offers a respite from the bustling city, and features a beautiful sundial centerpiece, complete with lily-pad ponds and iconic red bricks that resemble an Italian Renaissance garden.
Afterwards, grab an Italian meal at Lucca's Trattoria, another oasis within our city nestled along Robertson Walk. Its interior reminds us of a Piazza in Italy, and their outdoor seating area gives you a view of a regal Roman fountain. 

Image credit: Lucca's Trattoria, @irongorillaig
Start off with their freshly baked bruschetta ($12) and try their handmade pizzas or pastas that are priced from $25 and use all-natural ingredients. End off with a generous scoop of gelato (from $7), because there's always room for dessert. Pair your feast with your choice of wine – pick from the restaurant's extensive list of 70 which includes premium Super Tuscan wines. 
Sundial Garden
Address: 4 Cluny Road, Sundial garden, Singapore 259572
Opening hours: 5AM-12AM, Daily
Singapore Botanic Gardens website
Lucca's Trattoria
Address: Lucca's Trattoria, 11 Unity Street, #01-12, Singapore 237995
Opening hours: 12PM-10.30PM, Mon – Fri | 11.30AM-10.30pm, Sat – Sun
Telephone: 6235 4049
Lucca's Trattoria's website
---
10. Vienna – catch a concert at Victoria Theatre & Concert Hall
---

Image credit: Visit Singapore
Soak in the rich atmosphere of arts and culture at Victoria Theatre & Concert Hall, one of Singapore's oldest performing arts venues that reminds us of Vienna – the city of art and music. While there's no physical performances there as of yet, the building itself and the huge lush lawn set against the backdrop of the clock tower is perfect for a picnic. 
Check out upcoming online plays which includes Celebrating Bach I by the Singapore Symphony Orchestra.
Address: Victoria Theatre & Concert Hall, 9 Empress Place, Singapore 179556
Opening hours: 10AM-9PM, Daily
Telephone: 6908 8811
Victoria theatre and concert hall's website
---
11. Bordeaux – Wine & dine in a wine-cellar at Le Binchotan
---

Image credit: @lebinchotan
Hidden along Amoy Street is a unique "wine cellar" restaurant, Le Binchotan, a French-Japanese restaurant that combines cooking techniques from both countries to give you a gastronomic experience. 

Uni and caviar and sakura ebi capellini
Image credit: @queenvt, Le Binchotan
Feast on their signature uni and caviar ($25) and sakura ebi capellini ($28), which are best paired with their selection of wines from Bordeaux, Burgundy and other French regions. 
Address: Le Binchotan, 115 Amoy Street #01-04 (Entrance via Gemmill Lane), Singapore 069935
Opening hours: 12PM-2PM, 6PM-10.30PM, Mon- Fri | 6PM-10.30PM, Sat (Closed Sundays)
Telephone: 6224 1045
Le Binchotan's website
---
Bonus: Ride The Orient Express
---

Image credit: @elizabeth.kwok
Come 12th December 2020, the legendary Orient Express Train exhibition will arrive in Singapore. It will showcase the actual carriages of the most luxurious trans-European train of the 19th century, the inspiration behind the Agatha Christie novel and film we all know and love. 
We're the first country apart from France to host this pop-up. There will be an escape room where you get to solve a case from the famous novel "Murder on the Orient Express" and you can even recreate an old-school dining experience on a replica carriage.

Time travel back to 19th century Europe with a luxe meal on the Orient Express – without leaving Singapore
Image credit: Sistic
Price: $25-$88
Address: West Lawn, Gardens by the Bay, 18 Marina Gardens Dr, Singapore 018953
Date: 12th December 2020 – 13th June 2021
Get your tickets to Once Upon A Time On The Orient Express
---
"Travel" to Europe in Singapore
---
With so many restaurants offering varied European cuisine and gorgeous classical architecture thanks to our colonial roots, you don't have to travel 6,081 miles to fill the Eiffel-tower shaped hole in your heart. 
So until borders open up and it's safe to travel again, have fun with this 3D2N itinerary to travel to Europe in Singapore. 
For more itineraries, check out:
---
Cover image adapted from: @ypxq, @iris.nihao, @irongorillaig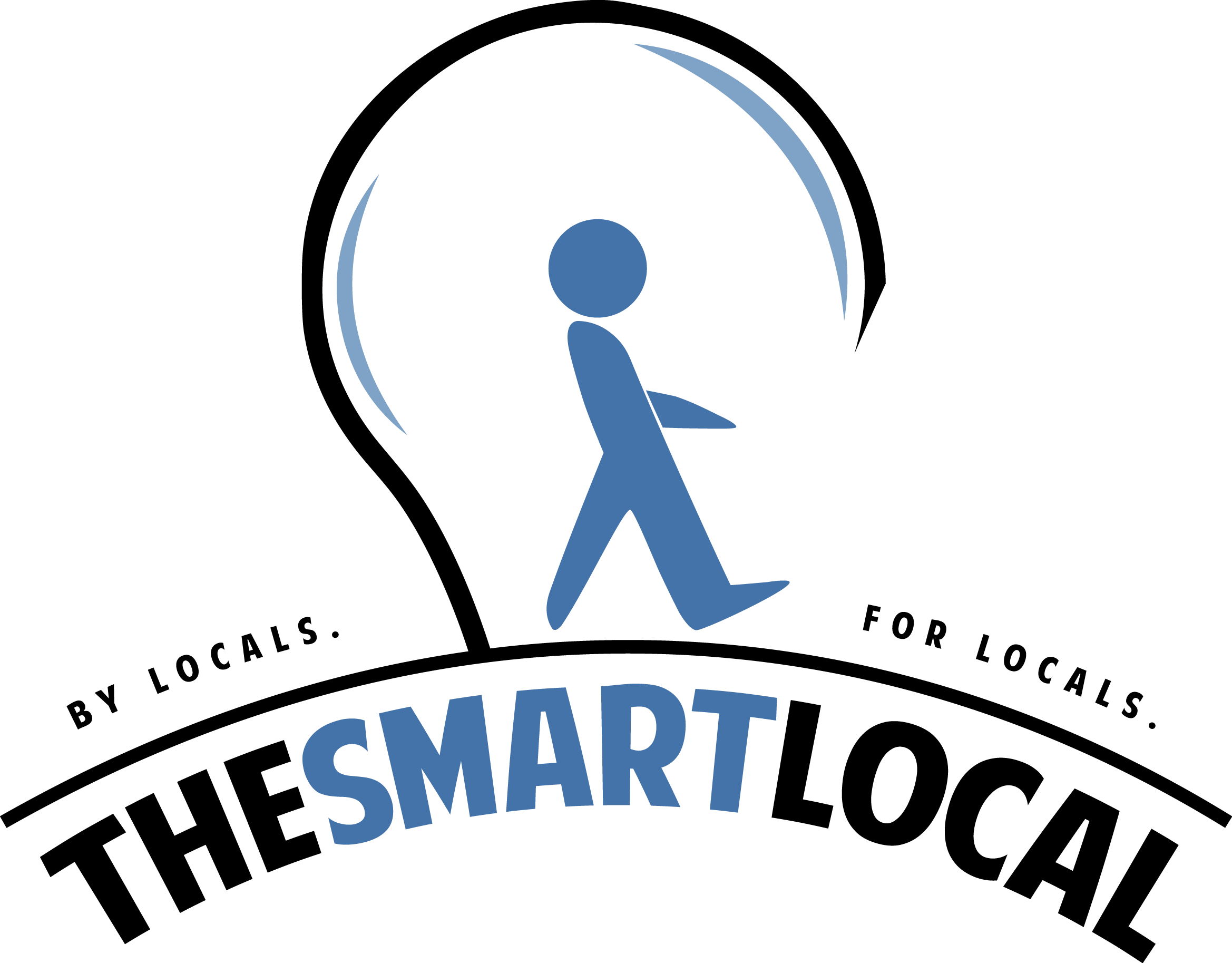 Drop us your email so you won't miss the latest news.