Hidden parks & gardens in Singapore
---
While WFH has furnished us with certain comforts – like sleeping in, attending meetings in our PJs, and working from bed – it can also be a literal pain in the neck. At home, we can't walk across the office for pantry breaks or chat f2f with our colleagues, which means legs are hardly ever stretched and eyes are constantly glued to the screen.
Fortunately, some well-deserved respite is right by our doorsteps. Stretch those legs, rest them eyes and nourish yourself with a good ol' dose of nature at these 21 hidden parks, after a gruelling day in the home office.
P.S. Before heading down, you can also check how crowded the parks are using the real-time map from the National Parks Board.
---
– North –
---
1. Woodlands Waterfront Park – Coastal park in the North
---

Image credit: @n_quah
If you happen to be nursing serious beach feels, Woodlands Waterfront Park is the place to go. Situated right by the Straits of Johor, you and your kids can frolic about in the area and breathe in the salty sea breeze while you're at it.
To get even closer to the sea, head over to the jetty for unobstructed views of Johor across the sea. 
Address: Admiralty Road West, Singapore 759956
---
2. Sembawang Park – Seaside park with open spaces
---

Image credit: @siewwantan
Sembawang residents can hit up the nearby Sembawang Park for a short break away from the usual 4-walls. Footpaths are aplenty in this seaside park, making it a favourite for joggers and strollers alike.
Address: Sembawang Park, Sembawang Road, Singapore 758391
---
3. Yishun Pond Park – Boardwalks next to Khoo Teck Puat hospital
---
Yishun residents can refresh themselves at Yishun Pond Park. You'll find it right beside Khoo Teck Puat Hospital, with sprawling marshlands and trees surrounding the huge pond in the middle.
Those of you looking to stretch your legs more can opt to climb up the Spiral Tower. You'll be greeted with stunning aerial views of the entire park, giving you a much-needed dose of nature after being confined at home for hours on end.
Address: Yishun Central, Singapore 760323
---
4. Woodlands Botanical Garden – Community garden by residents 
---

Image credit: @woodlandsbotanicalgarden
In the 2.5 years since Mr Ganesh, a former chemistry teacher, started Woodlands Botanical Garden, it has expanded into a 2,500sqm sanctuary for over 200 species of plants and flowers.

Passion flower (left) and leopard lilies (right).
Image adapted from: @woodlandsbotanicalgarden, @woodlandsbotanicalgarden
Managed by over 20 residents, the community garden is also patronised by other wildlife, like sunbirds, flowerpeckers, bees, and a variety of butterflies.
If you live in woodlands, or would like to support local green-fingers, come here for a piece of nature and a peace of mind.

Address: 134 Marsiling Road, Singapore 730134
---
– North-West –
---
5. Kranji Marshes – 360 degree views atop the Raptor Tower
---
Behind Kranji's veneer of large unoccupied fields and rows of warehouses lies a hidden nature spot known as the Kranji Marshes.
While the main conservation area is only open to the public via guided tours, visitors can still experience a fruitful 1km walk to the Marsh Station, where you'll find the Raptor Tower. Climb to the top, and you'll find incredible 360 panoramic views of the surrounding marshes.
Address: 1 Neo Tiew Lane 2, Singapore 718814
---
6. Bukit Batok Town Park – Home to Little Guilin
---
We may not be heading overseas anytime soon, but you can mollify that wanderlust a little at Bukit Batok Town Park. After all, it's home to Little Guilin – and standing in front of the dramatic rock formation, one could almost believe that they're in Guilin, China, at that moment.
Whether you're itching for a jog or a simple walk, the meandering trail through the forest will provide you with enough natural sights to fuel you for the rest of the day.
Address: Along Bukit Batok East Ave 5
---
7. Zhenghua Nature Park – Tall trees & Twilight vibes
---

Image credit: @gdsamaritan
Among the many things to do in Bukit Panjang, environmental enthusiasts wouldn't want to miss out on Zhenghua Nature Park. 
As a result of its linkage to the Central Catchment and Bukit Timah nature reserves, and its diverse population of plants, it is the perfect animal crossing passage for our local inhabitants.

You'll also pass by the pipeline trail.
Image credit: @gdsamaritan
Plus, for all you loyal team Edwards, the park does have a certain Twilight quality with its tall trees and quiet atmosphere. Just make sure to bring mosquito repellant, as there are plenty of little bloodsuckers. 
Address: 273 Bangkit Road, Singapore 670276
---
– West –
---
8. Jurong Eco Garden – Freshwater swamp in an industrial park
---

Image credit: JTC
Westies near Pulau NTU can head down to Jurong Eco Garden for some respite. Picture an area around the size of 7 football fields blanketed with lush greenery and a huge swamp, and that's basically the park in a nutshell. 

Image credit: @9jljelly
It's home to a bunch of wildlife like kingfishers and lizards, but even if you can't spot any, taking a long stroll through the place is more than enough to keep you occupied.
Address: 1 Cleantech Loop, Cleantech One, Singapore 637141
---
9. Clementi Woods Park – Jogging trails with shaded footpaths
---

Image credit: @tsansiang
With tons of wide, open spaces, Clementi Woods Park has long been a hotspot for dogs and dog-owners alike. Step into the park, and the first thing you might see are puppers of all shapes and sizes gambolling around like they own the place. 

Image credit: @hanleehaha
It's not just for the dog-owners, though – nearby residents can also pop by for a short jog. The numerous trees lining the paths make for a shady area, so you can go for lunchtime jog without fear of the ruthless midday sun.
Address: West Coast Road, Singapore 126000
---
10.  967 Pioneer rooftop garden – Park your car & chill upstairs
---
No more gatekeeping this after-school hang out spot near NTU. Perched above the multi storey carpark at Block 967 on Pioneer Road North is a wholesome little rooftop garden with stone benches and ample shade.
You can tapao food from home or from the coffee shops inside the estate, and head up for a chill, breezy meal.
Address: 967 Multi-Storey Car Park along Pioneer Road North 
---
 – South –
---
---

Image credit: @iliveintiongbahru
You may think Chinatown a pure concrete jungle, but look a little closer, and you'll find Pearl's Hill City Park tucked away in its midst.
Fitness enthusiasts would love the challenges this park will pose for them. Between the numerous steps and the steep inclines, you'll be working off the WFH-flab in no time.
Address: Along Chin Swee Road, Singapore 169879
---
12. Berlayer Creek – Boardwalk next to the sea
---
Located just a stone's throw from Labrador Park MRT, Berlayer Creek is perhaps the spot for the nature lovers amongst us. The picturesque 960m-long trail will bring you through 6 different habitats that include mudflats, rocky shores, and mangroves. 
Address: 200m off Port Road
---
13. Kent Ridge Park – An alternate Treetop Walk
---
Image credit: @legozai
For a less-crowded alternative to the famed Treetop Walk, folks living in the CBD area can swing by Kent Ridge Park. With numerous paths in its midst, head over to the Canopy Walk, where you'll be traipsing through the blanket of trees and be treated to aerial views of the Alexandra area.
Address: Vigilante Drive, Singapore 118176
---
– Central –
---
14. Thomson Nature Park – Old ruins of a Hainanese village
---
Those familiar with the Central Catchment Nature Reserve would know that the area encompasses multiple parks. But if you're up for a history lesson to go along with your walk, be sure to hit up Thomson Nature Park.
Embark on a walk down any one of their five trails, and you'll eventually come across the remnants of an old Hainan village. 
Address: Between Old Upper Thomson Road and Upper Thomson Road
---
15. Hindhede Nature Park – Gentle inclines perfect for even beginners
---
Hiking beginners who are too afraid to take on the steep hike to the Bukit Timah summit can find a simpler alternative at Hindhede Nature Park.

Image credit: @hana94csh
Other than a few gentle inclines, the trail is an easy one for everyone to follow. The trail will eventually lead you past the Hindhede Quarry, where you'll find dramatic cliffs and tranquil waters next to you as you sweat it out.
Address: Along Hindhede Drive
---
16. Chestnut Nature Park – Separate trails for bikers and hikers
---
Those dwelling in the Central area can also opt to visit Chestnut Nature Park to stretch their legs.
Adventurous mountain bikers can take their bikes out for a spin at the designated biking trails here. They're completely separate from the hiking trails, so you can ride freely without the fear of bumping into anybody.
Address: Chestnut Avenue, Singapore 679514
---
– East –
---
17. Pasir Ris Park Mangrove Boardwalk – A trail through a mangrove forest
---

Image credit: @rachellegen
A 15-minute walk from Pasir Ris MRT is the Pasir Ris Mangrove Boardwalk. Expect to see extensive amounts of knobbly roots and twisty branches throughout this mangrove forest, making it akin to a Martian habitat.

Image credit: @hengbok and @picto_max
Along the way, you'll be able to spot various mud-dwelling creatures like the mudskipper and mud crabs, so keep your eyes peeled for them.
Address: 60 Pasir Ris Drive 3, Singapore 519497

---
18. Tampines Eco-Green – Eco-friendly garden with hiking trails
---
Not many Easties know about Tampines Eco-Green – and truly, without any designated entrances or gates, stumbling upon its premises is almost a feat by itself. 
But once you actually do set foot in it, you'll be greeted with 36.5 hectares of natural wonders. 
Fun fact: all man-made items like information panels are made out of recyclable goods – they've even got an eco-toilet that uses wood shavings to break down everything.
Address: Tampines Avenue 9, Singapore 520491
---
19. Tampines Changkat Butterfly Garden – Eastside "Fragile Forest"
---

Image credit: @s.sathashiv
And then, on the other side of Tampines, there's a Tampines Changkat Butterfly Garden hidden behind Block 124. While the garden is relatively small, it can host up to 50 butterflies of seven different species in a day.

Image credit: @mrsjoyful
If you'd like to learn more about our fluttery friends, there's a nifty information board outside that can help identify the types of butterflies found in the garden.

Image credit: @janrcp
There are also several colourful swings, unique terraced benches, and wide gravel paths for you to enjoy.
Address: Next to 124 Tampines Street 11, Singapore 521124
---
– North-East –
---
20. Punggol Promenade Nature Walk – Serene riverside park
---

Image credit: @aryannie1604
Nestled between Punggol Point Walk and Riverside Walk, the Punggol Promenade Nature Walk is the most convenient riverside escape for all North-Easties. 
Considering that it's pretty far from any HDB estates, it's thus the perfect location to recharge away from Punggol's concrete jungle. With the 2.4KM trail past the breathtaking Punggol coastline, it's a screensaver come to life.
Address: Punggol Promenade Nature Walk
---
21. Sengkang Floating Wetland – Fruit-themed park
---
Drive along the Tampines Expressway, and chances are, you would've spotted the Sengkang Floating Wetland.

Image credit: @kingkhong.ws
Apart from simply strolling around the place, take some time to appreciate the biodiversity in the area. It's home to various fruit trees like star fruits and chiku, and the planted marshlands also attracts a horde of wild birds that aren't the mynahs or the famous yellow bulbul.
Address: Sengkang Floating Wetland
---
Hidden outdoor parks in Singapore to recharge at
---
So if you've grown tired of the confines of your home, drop a visit at any of these hidden parks in Singapore for a bout of fresh air.
And while you're at it, try out these easy exercises and stretches that your body will thank you for.
More outdoorsy articles:
---
Cover image adapted from: JTC
Originally published on 9th April 2020. Last updated by Faith Leong on 12th August 2022.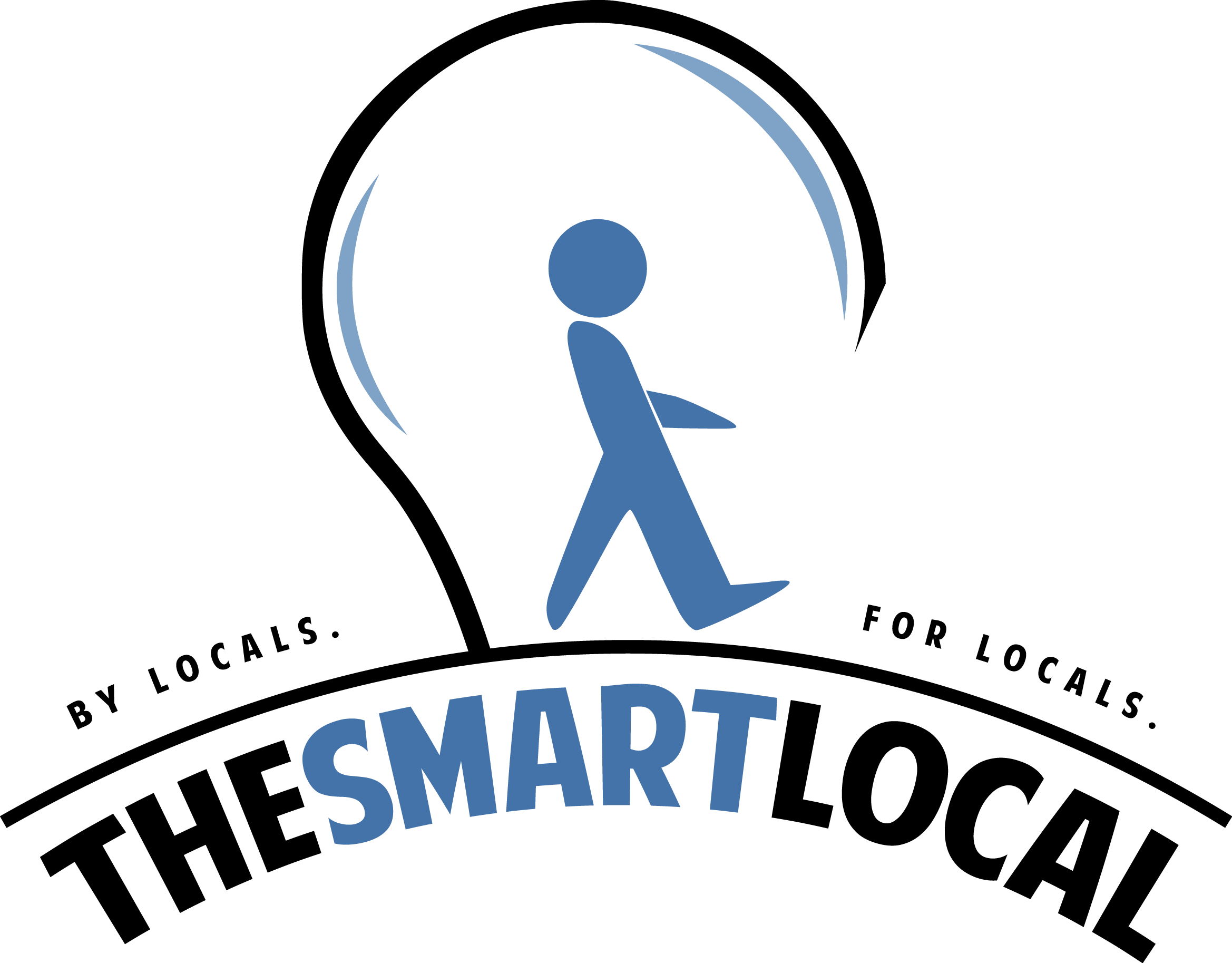 Drop us your email so you won't miss the latest news.