Online tutors in Singapore
---
The perfect excuse to sleep in and stay in PJs during school days, home-based learning a.k.a. HBL has also opened our eyes to how convenient learning can be. With nifty features like collaborative whiteboards and lesson recordings, not only will online tutors save you time shuttling between classes, but these lessons can also be more affordable than traditional classes.  
Whether you're feeling the jitters of an upcoming major exam or you simply want to pick up a new skill or language in your free time, these 13 online tutors in Singapore will be sure to help maximise your time learning:
For more things to do online:
---
1. AGrader Learning Centre – Unlimited revision sessions anytime
---

Image adapted from: AGrader
Kids from primary 3-6 can now improve their English, maths, and science with online tuition classes from AGrader Learning Centre. As parents, if you're worried about whether your children can fit extra revision time into their busy schedules, AGrader's after-class support system will be a boon.
Even after their tuition session is over, kids can access the recordings at any time and re-watch lessons as many times as they need. There are also extra revision sessions that provide worksheets and explainer videos for questions that were answered incorrectly.
If you want to help your child with questions discussed during online lessons, simply reach out to the teachers on the WhatsApp support group for clarification. The best part is that all these resources come at no additional cost. 
If your kids have forgotten what they learned last year or years ago, they will get complimentary access to video lessons and worksheets for up to 3 previous levels. This will be extra useful when prepping for major exams such as PSLE. To keep up with how much your child is learning, look out for weekly updates from teachers who will provide personalised feedback.
As a bonus for signing up for online classes, your child will also get their hands on a Cheat-Sheets Pack. This covers must-know topics from the previous term, so they can catch up on their revision for upcoming exams.
Check out AGrader Learning Centre.
---
2. SmileTutor – Free tutor-matching service with 50,000 tutors to choose from
---
Chinese tutor Alfred stayed in China for seven years
Image adapted from: YouTube 
Looking for skilled and high-quality tutors can be a difficult task especially if you're on a budget – not to mention having to find one that matches your personality and learning style, too. With a pool of over 50,000 tutors, Smile Tutor will help narrow down the perfect one for you by providing a personalised shortlist of profiles when you fill in a short online form. 
The centre specialises in one-to-one online lessons, and shortlisted tutor profiles will also cater to the frequency of lessons needed, as well as your monthly tuition budget.
Check out SmileTutor. 
---
3. Tenopy – 2 teachers in every class with personalised learning plan
---
Image adapted from: Youtube 
Tenopy uniquely boasts two teachers within a class with every lead teacher being supported by a guiding teacher, which helps to ensure no student gets left behind regardless of differences in pace of learning. This way, stronger students can hone their skills and knowledge while those who need more help can get individual attention from the assisting tutor.
Apart from its unique teacher-student ratio, Tenopy's classes are also known for throwing a pop quiz every 15 minutes. This keeps things fun and engaging and allows students to take a short break from listening, while also taking stock of their grasp of concepts.
Check out Tenopy. 
---
4. ChampionTutor – Unique subjects like phonics & creative writing
---
In addition to regular classes that follow the MOE syllabus, ChampionTutor also offers unique subjects.
Image adapted from: ChampionTutor 
If you've ever wished someone taught you a class on writing a resume or using Photoshop, ChampionTutor has exactly what you need. They offer a myriad of niche courses with the likes of Phonics and Creative writing, alongside even Russian and Digital Marketing.
You can even use the "Search Tutors" function to read tutor bios as well as to filter your searches. Alternatively, you can also post a job listing where tutors can apply for your posting should the requirements suit them.
Check out ChampionTutor.
---
5. Tutopiya – International tuition agency teaching subjects like 3rd language
---

Image adapted from: YouTube 
Tutopiya's tutees hail from over 22 countries worldwide – a testament to their international reach and recognition. Within Singapore, students from International Baccalaureate (IB) schools like ACS (Independent) and United World College have been known to enlist the help of this agency, but hobbyists and those doing GCE O- and A-Level third language programmes can benefit too.
Most language classes are conducted by native speakers, and you'll be able to find help for most common languages like French and Spanish, along with classes to prep for international curriculums like the General Certificate of Secondary Education (IGCSE) and SAT.
Check out Tutopiya. 
---
6. Tutor City – Tutors with local and international school experience 
---
Image adapted from: Tutor City 
From as little as $20 per hour, you can score a tutor from Tutor City for most subjects and levels. They even offer special needs tuition with highly-qualified tutors who are trained to teach tutees diagnosed with autism, dyslexia, or ADHD. Before making a decision, you can arrange for a phone call interview to get to know select tutors better.
Tutor City also provides a "Search Tutors" function where you can browse tutor profiles to see their qualifications and experiences at a glance, after which you can easily add suitable candidates to your shortlist with a tap.
Check out Tutor City.
---
7. Future Academy – Small class sizes with customised notes
---
Image adapted from: YouTube 
Especially when you're unfamiliar with a subject, studying in small groups can do wonders for your learning. Future Academy's 1:6 keeps things well-paced and opens up discussion and debates among students – letting them reinforce concepts they've just learnt and benefit from other students' insights.
To keep things energised and lively, their virtual classroom is packed with features like an interactive whiteboard so all participants can visualise ideas together. For a quirky touch, they've also got a slot machine to pick lucky "volunteers" to answer questions and to inject some fun into lessons. You'll also get customised sets of notes catered to your individual learning styles. 
Check out Future Academy. 
---
8. FamilyTutor – Widest range of subjects with quick matching within 24H 
---
Image adapted from: YouTube 
FamilyTutor offers nearly every subject offered by Singaporean schools from the Preschool level all the way up till University. In addition, those pursuing their further education abroad can also find lessons for the BioMedical Admissions Test (BMAT) and the Law School Admission Test (LSAT) there.
Last-minute applicants will be matched with a suitable tutor within 24 hours so you can skip out on the waves of panic that comes with wondering if you can get a tutor in time for your next exam.
Check out FamilyTutor.
---
9. Smarter Me – Specialised weekly courses in coding and design
---

Image adapted from: Smarter Me 
For parents with kids who're budding entrepreneurs, or who have shown interest in pursuing a discipline outside of the school curriculum, Smarter Me offers a host of weekly live online classes for unique courses like entrepreneurship and coding. Such classes can help broaden their experience and nurture unique interests beyond academics and CCAs.
Tutees will be equipped with problem-solving skills and idea generation chops, culminating in them completing a rewarding final project – like a game which they can truly call their own.
Check out Smarter Me. 
---
10. Ignite Tuition Centre – Full-time tutors trained by NIE with free consultations
---
Image adapted from: Ignite Tuition Centre 
Ignite Tuition Centre boasts an entire team chock-full of NIE-trained full-time tutors with an arsenal of stellar track records and proven results under their belts. A good number of them used to be the Head of Departments for the subjects they taught as well.
Offering subjects from the Kindergarten 1 up till the Secondary 4 level, parents are also kept in the loop with personalised reports churned out based on kids' performance in internal assessments.
Check out Ignite Tuition Centre. 
---
11. Vnaya – Preparation for exams like SAT with free 30 min demo class
---
Image adapted from: YouTube 
When it comes to getting help for school subjects, there are a multitude of options available – ranging from friends and teachers, to tutors. But many may feel a little lost when it comes to international tests like the SAT and Graduate Management Admission Test (GMAT) – and that's where Vnaya would be of great help with their specialised tuition classes.
You'll be able to get a glimpse of their classes with a free 30-minute demo session for a subject of your choice before deciding on whether you would like to commit. As an international agency, Vnaya has tutors available round the clock so you can choose any time to conduct your lesson – even in the wee hours of the morning for night owls or early birds.
Check out Vnaya.
---
12. ACE-Learning – Get a tutor on demand for maths
---

Image adapted from: ACE-Learning 
Even for the most conscientious students, some concepts simply prove too tough to understand especially closer to the exams when pressure is mounting. For a quick crash course on demand, ACE-Learning has an Ask Tutor On Demand programme that lets you get much-needed assistance for particularly tough assignments and topics alike.
From $20 per half hour, you can request for a tutor for levels ranging from Primary 1 to Secondary 5, and only pay for the lessons that you've attended. All you have to do is purchase a time plan based on your required duration and level, choose your preferred date, upload your questions and you can get a tutor as fast as within two hours.
Check out ACE-Learning.
---
13. Chemistry Guru – Recognised A Level H2 Chemistry tutor
---

Image credit: Chemistry Guru 
Chemistry Guru hit its stride by becoming the go-to H2 Chemistry tuition centre that many students from top JCs like RI and HCI swear by. All classes are conducted by renowned tutor Maverick Puah, who doles out a huge resource of past year prelim questions so students can get sufficient practice for the A Levels.
He's highly passionate and dedicated to his students, and has been known for providing consultation sessions via text so students can clarify queries whenever necessary.
Check out Chemistry Guru.
---
Online tutors in Singapore
---
With the slew of benefits that come with e-learning, such as the reduced travel time and increased convenience for classes, online tutors can do wonders for students by reducing stress and freeing up some time to unwind especially in times leading up to major exams. With this list, you don't have to worry about keeping up with schoolwork and busting out your A material in exams.
For more student content: 
---
This article contains partial partnership content. However, all opinions are ours.
Original article published on 5th June 2021 by Megan Khoe. Last updated by Aditi Kashyap on 12th August 2022.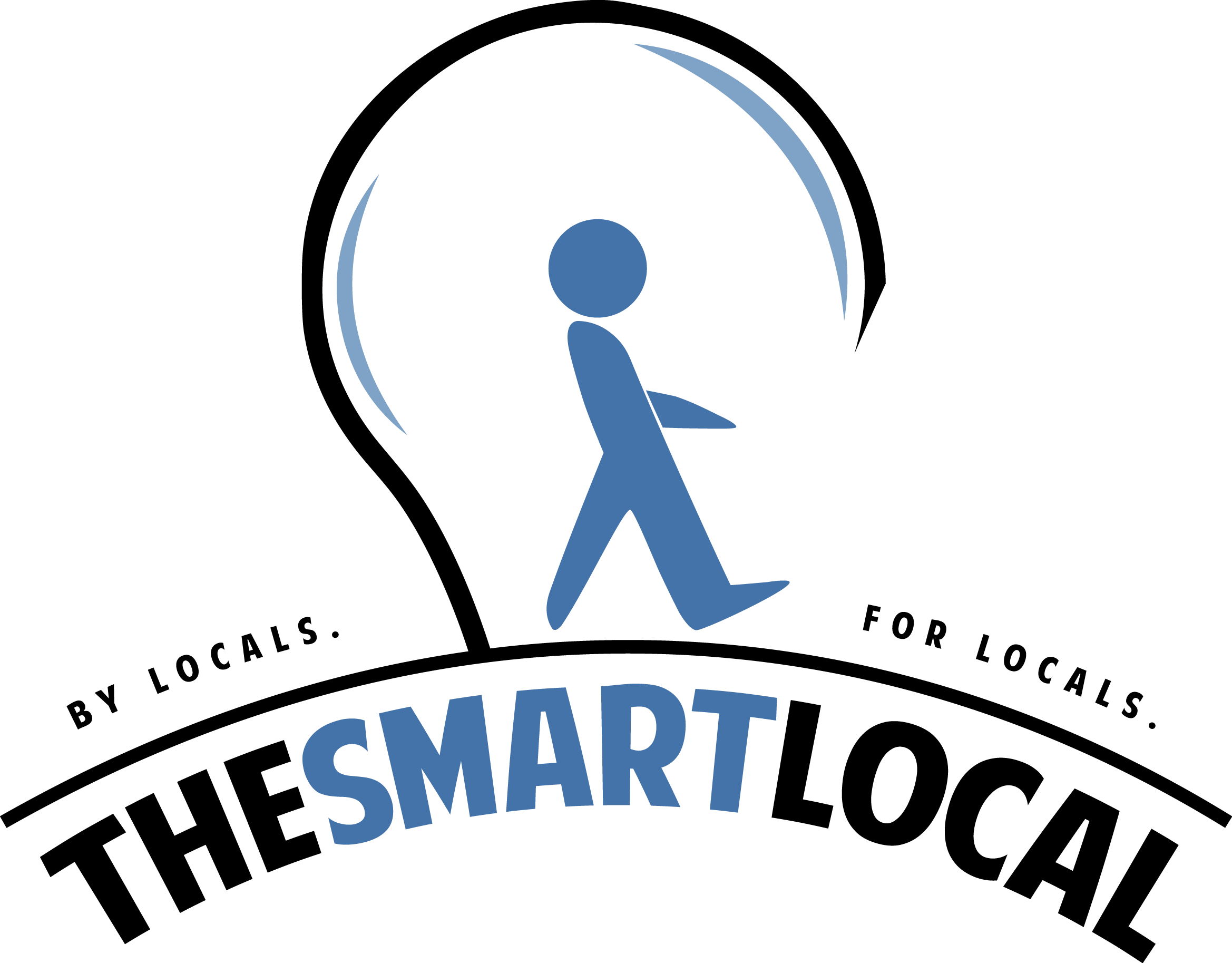 Drop us your email so you won't miss the latest news.