Singapore university comparison
---
It's that time of the year again – when wide-eyed JC and Poly graduates eagerly await university offers to pursue the course they're interested in. Whether you're still torn between universities or just want to double check, this Singapore university course comparison across the Big Three – NUS, NTU and SMU – might offer some reassurance. 
Comparing cohort sizes, unique overseas opportunities*, class format and even rankings, this guide covers everything from the two medical schools in Singapore to more niche university courses like Psychology. 
Note: This guide is by no means comprehensive, and there are many other factors you should consider when picking a university, but we hope this guide will make decision-making easier and clearer based on what is most suitable for you.
* With travel currently on hold, overseas opportunities may be unavailable.
For more articles on university:
---
Accountancy/Business
---
Graduates from the three business schools can expect the same average starting salary, but slight differences in course duration and global rankings might appeal to different individuals.
Business and Accountancy are some of the most popular university courses in Singapore, so it's little surprise that all of the Big Three offer them. While the business schools are equally and highly reputable, each has their own set of unique opportunities and advantages that can help add nuance to your decision making.
Image credit: @nusbizschool 
For those concerned about transitioning to the demands of uni life, NUS offers a 'grade-free' Year 1 across most faculties including NUS Business School, giving you leeway to explore electives and courses. The business school also offers some modules in a more familiar lecture-tutorial format, on top of seminar-style classes more commonly seen in other business schools.
It's also the best option if you're looking to spread your wings, with a variety of unique overseas programmes like NUS Overseas Colleges (NOC) and Study Trips for Engagement and EnRichment (STEER). The former lets you work in startups in places like Silicon Valley while attending courses at top universities like Stanford, while STEER lets you experience diverse cultures like Nepal and Thailand through short two-week trips.

Image credit: shikshastudyabroad 
The only school that offers a 3-year direct honours programme, NTU Nanyang Business School is the top choice for those seeking to quickly secure their degree for a headstart on their career. Otherwise, with the largest cohort size and with a high percentage of fellow coursemates opting to stay on campus at Pulau NTU, you can also look forward to a vibrant student life.
The fast-paced curriculum kicks off with compulsory internships in Year 1, granting you a solid foundation of practical experience to help you absorb and make better sense of concepts and theories that you learn later on.

Image credit: SMU 
SMU Lee Kong Chian School of Business is known for their exceptional focus on presentations and collaboration, with class participation and group work known to account for up to 20% of students' grades for each module. This will definitely equip you with the experience to become better at communicating and presenting – vital skills in any workplace.
Students are awarded different Honours in their final GPA based on academic performance, which can amp up the competitive spirit. LKCSB also has requirements that encourage students to pick up leadership and organisational roles in CCAs and overseas community service programmes – ensuring they graduate with a holistic list of accolades on their CV.
---
Medicine
---
With a mountain of theory textbooks and endless hours of practical lessons, Medicine is one of the most rigorous university courses. Though you'll graduate with your hard-earned Med degree after five full years at both NUS and NTU, the two medical schools in Singapore are founded over a century apart – which means distinct learning experiences depending on which you pick.
YLL is known for its rigorous, time-proven curriculum which includes modules on dissection which involve real cadavers – real human bodies.
Image credit: @nuspresident 
The OG med school, the NUS Yong Loo Lin School of Medicine was founded in 1905 and will check all the boxes for those seeking the tried-and-tested route. The traditional lecture-tutorial format will help you learn countless facts about anatomy, drugs and procedures by heart, and you'll be attached to the National University Hospital in your final year for hands-on exposure.
LKC's Team-Based Learning format can help simulate real-world working conditions
Image credit: @ntu_lkcmedicine 
On the other hand, NTU Lee Kong Chian School of Medicine touts itself as a young and innovative medical school, and you will receive a joint degree between NTU and Imperial College of London upon graduating as a bonus. This widens your options, especially if you're gunning for a career overseas, but you'll need to take the BioMedical Admissions Test (BMAT) to qualify.
Being the new kid on the block, their teaching methods are highly unique too. Lessons are highly collaborative and team-based, and will let you bounce ideas off coursemates to better grasp the concepts. You will even get to work with high-tech aids like 3D-printed specimens and a virtual dissection table to get you up to speed for real-world scenarios.
---
Law
---
Law is a popular, highly-contested course, and while most aspiring law students flock towards NUS and SMU, newer schools like SUSS are also entering the scene and are starting to gain traction. Like with Medicine, the main distinction between the schools is how old and established they are – but knowing a few other vital differences can help make the decision easier.
Image credit: NUS News 
In NUS Faculty of Law, like most other NUS courses, you will be taught in the conventional Lecture-Tutorial format, which is an easier style to get used to for those fresh out of JC. Going way back to 1956, NUS Law has an established history and boasts prominent alumni like Tommy Koh and Minister K. Shanmugam. Notably, the Faculty of Law has a campus of its own, located in Bukit Timah in close proximity to the Botanic Gardens.
Students will also get the chance to gain practical experience because all will have to complete a compulsory Pro Bono Service module, which will help you develop professional expertise with real-world cases.

Image credit: SMU Admissions 
On the other hand, SMU Yong Pung How School of Law is a relatively newer law school, with more opportunities for class discussions and self-study due to their seminar-style pedagogy. This will equip you with the confidence and skills to present arguments to a panel, which is extremely vital especially when it comes to practising Law.
Here, you'll have a slightly higher chance of scoring an overseas exchange opportunity, and will also have a greater chance to interact with students from other schools. That's because the Law campus is centrally-located within the main SMU compound, but also due to the curriculum that lets you take on broad-based General Education courses alongside other students as well.
Image credit: LinkedIn 
The newest of the lot, Singapore University of Social Sciences (SUSS) Bachelor of Laws programme was launched recently in 2017 and specialises in training lawyers with a focus on Criminal Law and Family Law. Designed to also accommodate the schedules of working adults, the course offers a broad base of training in related areas like sociology, social work and criminology. 
---
Communication Studies
---
NTU WKWSCI graduates will obtain a highly-specialised Bachelor of Communication Studies degree, while NUS CNM offers a more general Bachelor of Social Sciences degree.
While they're frequently compared side-by-side, the two main Communications Studies courses in Singapore are in reality quite different. In NUS, Communications & New Media (CNM) is a smaller department within the Faculty of Arts and Social Sciences, while in NTU, the Wee Kim Wee School of Communication & Information (WKWSCI) is a school on its own – making for a highly-specialised degree.
CNM offers greater flexibility in terms of taking on modules even from other faculties. Upon completion, you will receive a Bachelor of Social Sciences in Communications & New Media.
Image credit: @cnmnus 
As Communications & New Media is a department within the NUS Faculty of Arts & Social Sciences, the broad-based curriculum lets you take on modules from a wide variety of other departments like Geography, Economics and History. This will equip you with holistic skills outside of general comms, and lets you hone in on the courses you would like to pursue.
CNM's curriculum is also focussed on "New Media" – imparting skills like web coding and computer languages, as well as game design in an era of interactive media and the Internet. This may appeal to those who are intrigued by social media and other technological aspects of the media we consume today as well.
WKWSCI is also known to be a prestigious school in the region and beyond
Image credit: @wkwsci 
NTU Wee Kim Wee School of Communication and Information, on the other hand, is a dedicated Mass Communications school that is practical and industry-focused. You'll be able to embark on highly-specialised tracks like Strategic Communication, Broadcast Media & Cinema Studies, Data Science & Media Studies, as well as Journalism & Media Policies.
Unlike FASS, it's compulsory to embark on a Final Year Project to cement your skills and expertise before graduating and heading out into the field. 
---
Other courses
---

Image credit: Nanyang Technological University 
For those with a keen interest in Psychology, FASS in NUS has the oldest Psychology course in Singapore. You will get the chance to try out different modules in Year 1 before committing, and it'll be easier to seek broader training in the form of a double major and taking on minors.
Similar to comms, NTU Psych is instead highly specialised with no compulsory general foundational modules to clear, and you are guaranteed direct honours upon graduation.
Image credit: @nus.meche 
Both NUS and NTU have engineering courses aplenty, and if you're interested in Mechanical Engineering, NUS is offering a new Design-Your-Own-Module (DYOM) curriculum. From 2021 onwards, this programme will widen your horizons with a second major from schools like the College of Humanities and Sciences as well as NUS Business School.
NTU Mechanical engineering students, on the other hand, will have to choose a specialised stream in Year 2. Specialisations range from Mainstream, Design, as well as Robotics and Mechatronics, and will be a great choice for passionate individuals looking for a deep-dive into specific fields of engineering.

Image credit: Nanyang Technological University
In terms of Computer Engineering courses, NUS offers a unique multidisciplinary programme that combines Computer Science and Electrical & Computer Engineering across its computing and engineering faculties. This lets you combine software skills like coding, along with more hands-on, practical ones like computer hardware design.
On the other hand, students at the NTU School of Computer Science and Engineering have to choose between a Bachelor of Engineering (Computer Engineering) or Bachelor of Engineering (Computer Science) after completing the common courses in the first year. 
---
Singapore university course comparison
---
Whether it's Medicine or Communication Studies, the course in the university that you pick is just a stepping stone towards pursuing what you're passionate about, and no one school is better than another across all aspects.
Of course – this Singapore university course comparison can't quite cover every single route, so we've honed in on some of the more prominent and interesting offerings across our local universities. But no matter the course, some of the main questions to ask when deciding between the universities include:
How specialised is my degree?

How competitive is the course?

Is the teaching format (lecture, tutorial or seminar) optimal for your learning?

Are there gradeless semesters or modules?

What overseas and internship opportunities are available?
All in all, choosing a university course is a complex decision, and it's important to examine all factors, whether big or small. While this guide may help you make a clearer comparison, you can also take a closer look at the curriculum, module reviews, along with speaking with seniors – that way, you'll get a clearer picture of the learning culture and student life.
Check out our perspectives on university and school life: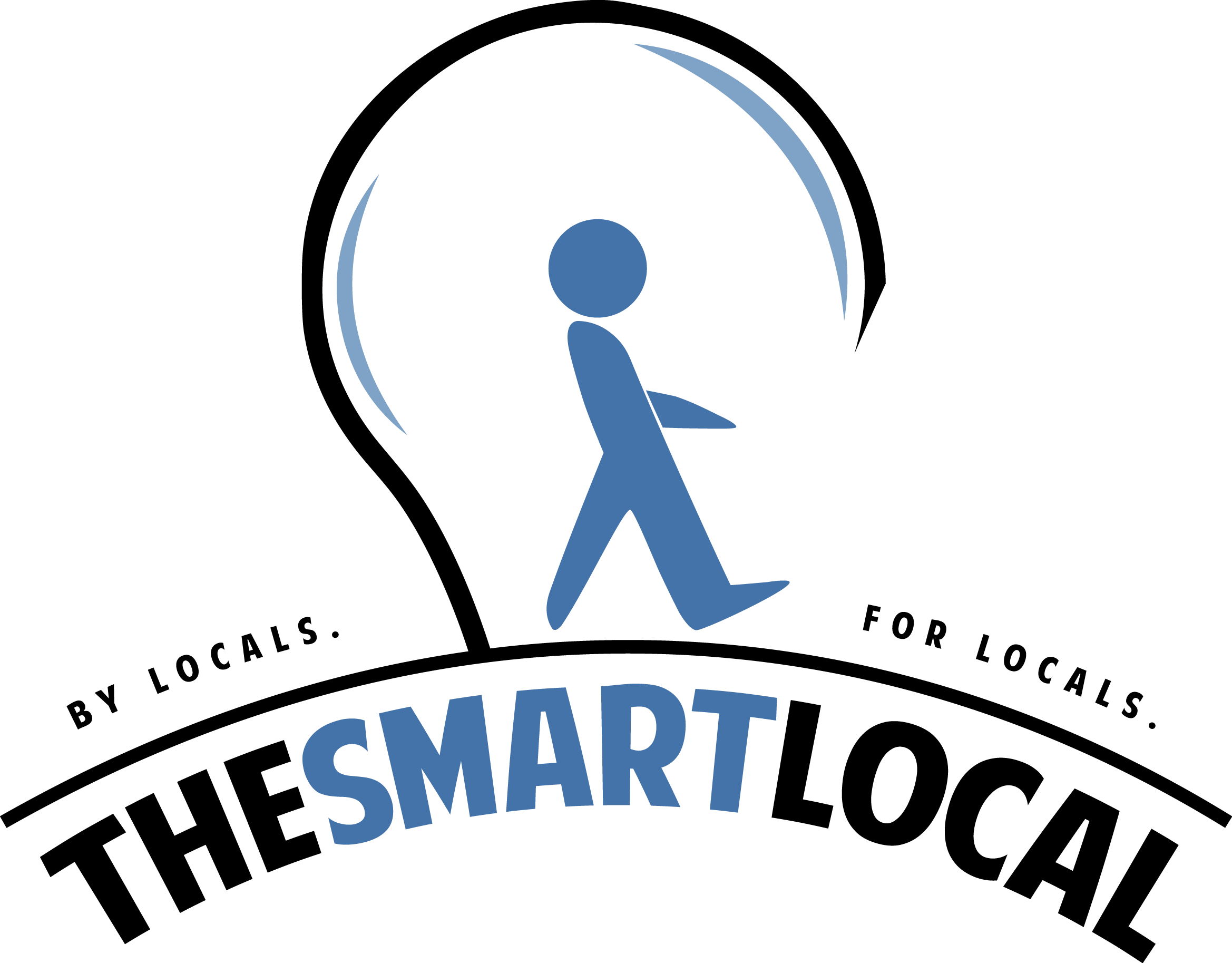 Drop us your email so you won't miss the latest news.