NTU hacks
---
Going into university is like being thrown into the deep end of the pool. It's a struggle – or at least it starts off as one. For all those trying to figure out their way through their years in NTU, here are 14 hacks that'll help you make life easier, save money and put you well on your way to the winning side of the GPA bell curve.
Soon-to-be freshies can also check out:
---
– General hacks – 
---
1. Use vending machines to get new $1 coins for laundry
---

Image credit: @insectlogger
New $1 coins never feel as rare as when you need them for laundry in hall. If you've procrastinated doing the chore until the wee hours of the night, and have no one around to borrow a dollar coin from, shame on you. But we've all been there. Head down to a nearby vending machine to "exchange" your loose coins or dollar notes for new $1 coins – simply put in your money and hit the refund button.
---
2. Lee Wee Nam Library has a free sleeping pod if you need a nap
---

Image credit: NTU Library
If finals are coming up and you're in desperate need of a quick snooze break, head to Lee Wee Nam Library where there's a sleeping pod that looks straight out of a Japanese capsule hotel. Students can reserve a 30-minute slot in this snooze haven for free through the NTU Library facilities booking system.
The sleeping pod is currently unavailable due to Covid-19 restrictions.
---
3. Study in the "hidden library" of NIE
---

Image credit: Checkout Library News
Despite having great study facilities, the main Lee Wee Nam Library tends to be extremely crowded. For a higher chance of getting a spot, head to the National Institute of Education (NIE) library instead. Getting there requires walking through the entire campus of NIE, but the large tables and floor to ceiling windows with a view of the forest makes it well worth it. To get a WiFi connection, sign in to Eduroam.
Pro-tip for freshies: NIE's campus lies within NTU's and has lots of facilities and classes that NTU students can use and sign up for.

Image credit: @heon_jungkim
Other great study spots include The ARC where you can book a free room as your very own private study space, or study rooms in the North Hill and Tamarind Hall Clusters which are spacious and well lit with lots of seats, but you'll need to borrow a hall resident's key fob to enter.
---
4. Avoid the long uphill walk to the South Spine and cut through in air-con instead
---

Image adapted from: Google Maps
Take the blue route instead of the red
To get to the South Spine, many students trudge up the long uphill walk from the Innovation Centre bus stop under the scorching sun. Don't. Alight at the Blue Line bus stop at School of Physical and Mathematical Sciences (SPMS) and cut through the air-conditioned building instead to get to the South Spine. 
The route is also overall shorter and will save you a couple of minutes of walking – precious minutes if you're late for class! 
---
5. There are free NTU shuttle buses from various neighbourhoods
---
Heading to NTU is very much like experiencing Journey To The West  – both never seem to end. For those who need a direct transport to school in the morning, there's an NTU shuttle bus service that runs on weekdays from various parts of Singapore such as Pasir Ris, Ang Mo Kio and Marine Parade to the NTU Admin building. The available pickup points and schedules are available here.
---
6. Download NTU GO! for accurate shuttle bus timings
---
Other than the public buses that run through the school, there are three shuttle buses – Red, Blue, and Green – that run around the school to help students get around the huge campus. The buses, although convenient, don't follow a stipulated timing so it's hard to predict when they're going to arrive. To keep track of how long the waiting time for the next bus is, download apps like NTU GO!

You'll also know when to give up and walk to class when situations like this arise
Image adapted from @keziasdf
Check out the shuttle bus routes here.
---
7. Focus on a single big leadership position instead of many small ones for hall points
---
Hall stay in NTU is mainly determined by whether or not you have enough points under the Hall Admission Scheme. Since only the single highest-earning activity is considered, pick your battles by focusing on a single big leadership position such as Junior Common Room Committee (JCRC) main comm, rather than juggling several small positions as the former gets you more points. 
---
8. Read your emails for interesting events, talks, and career fairs
---
It's time to open your 2,000 unread emails cause junk mail aside, there are email blasts for useful and interesting events like career fairs and National Geographic talks that you wouldn't want to miss out on!
---
– Money-saving tips –
---
9. Join Telegram groups for free food and cheap ride hitching
---

Image adapted from: NTU Food Kakis
Telegram is great for chatting on with its cute sticker packs, but also equally useful for important lobangs. There are a bunch of Telegram groups out there made specifically to make the lives of NTU kids easier and they include:
Food Kakis (NTU)

– a community-based food delivery system where students

dabao

food for each other from outside the

ulu

plot of land that's NTU. If all you want some

Ah Lian Bee Hoon

but don't have time to leave school because finals are coming, hit up this group. Delivery fees typically range from $0.50 to $2.

NTU Free Food

– NTU seems to have a never-ending slew of catered buffets.

Lobangs

for the excess food are posted here for broke uni students to get a free meal.
---
10. Do all your printing at NIE Student Hub from $0.025 per page
---
Printing in school isn't all that expensive, but 13 weeks of lecture notes each semester can add up to a substantial amount. If you'd like to cut down on your printing expenditure, head to NIE's printing station in their Student Hub located on the ground floor near their canteen. 
You'll need to purchase a printing card, but it's well worth it because printing in black and white there only costs $0.025 per page, which is half of the usual price of printing in popular go-to spots like North Spine Plaza's Campus Supplies. 
---
11. Get a lifetime CO-OP membership for $0.50 off mains
---

Image credit: @xd_nat_t
Most people know CO-OP as the cafe with good music and a bomb Tom Yum Pasta ($5.50).  If you find yourself repeatedly going back, sign up for their CO-OP membership to get $0.50 off all their cafe mains. This $10 membership will also grant you 10% off merchandise like printed tees and varsity jackets in their merch store next door.
---
12. Eating out can be cheaper than cooking with meals under $3
---

NIE Noodle Store
Image credit: Culinary Tours
You always hear that cooking saves money, but that's not necessarily the case in NTU. You can get a pretty decent meal under $3 if you know where to look. My personal favourites are Canteen 11's cai fan, which has a constantly changing menu so you'll never get bored, and the NIE Noodle Store, which always sells out by 2.30PM as a testament to its popularity.
You can also watch Eatbook's review of the best NTU food here:
---
–  To climb that GPA ladder –
---
13. Save tough modules for exchange where you're only graded pass/fail 
---

Image credit: @hiuyan_sadonna
Seniors talk, and some of you might have heard about the hellish mods coming your way. To dodge the bullet, take these modules while you're on your exchange instead, where you're graded on a pass/fail basis so that your GPA won't take a hit.
Update: Overseas exchange programmes at NTU are temporarily suspended, but you can still sign up for SUSEP.
---
14. "Dabao" modules you know you're gonna do badly in
---
If you've been partying hard the whole sem, and your grades have dropped dangerously low into the red zone, you can either, a) pray to the bell curve god, or b) retake the whole module next semester  – or as NTU students would say, "dabao (takeaway) your module"
To do so, go to the doctor's and get an MC on your final exam day. This will allow you to retake the entire module the following semester. While students from various courses do it, it's unclear if this is applicable to all courses throughout NTU so make sure to double-check if this is possible with your school's admin before doing this!
Also note that dabao-ing is typically not ideal because it means you have to overload the next semester; but desperate times calls for desperate measures, right?
---
Bonus: Get meme relief on NTU's local meme page
---

Image credit: @pioneer_university
To get a quick respite from your mugging session, check out @pionnneruniversity for some relatable – and sometimes painfully so – meme content. 
---
Surviving Universities in Singapore
---
University life might be tough but students have managed to find their way around obstacles creatively – albeit with the occasional bending of the rules. If you're a freshman, use these tips and tricks to get you through and don't forget to pass the information down!
Read our other similar articles here:
---
Cover image adapted from:
Originally published on 18th September 2019. Last updated by Josiah Neo on 18th August 2021.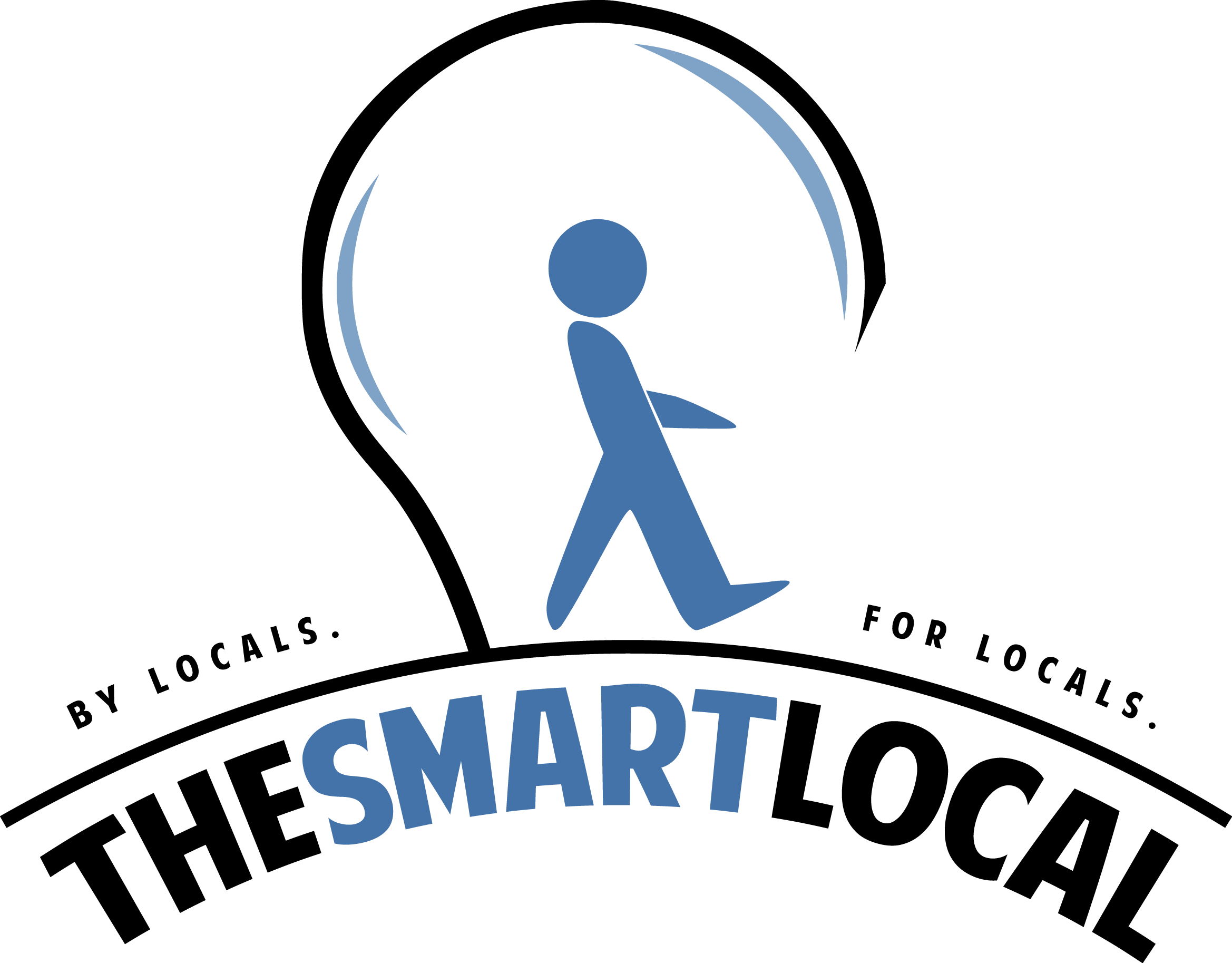 Drop us your email so you won't miss the latest news.