Telegram groups and bots for Singaporeans
---
Besides receiving an avalanche of fake news from paranoid relatives and daily "are you coming home for dinner?" texts from our parents, WhatsApp is practically #ded to many millennials – even though it was the first instant messaging app many of us used after the demise of MSN Messenger.
Apart from its cute sticker packs, another thing Telegram has that WhatsApp doesn't is its useful channels and bots, which provide "insider" information that'll help make your life easier. From airfare promotions to weekly date ideas, here are some Telegram channels and bots to help you stay winning.
---
1. For tech deals and updates: @techngames
---
The tech and gaming world never sleeps, with a gazillion updates coming in on the daily. For a curated list made for Singaporeans, check out @techngames. You'll be kept up to date with the latest happenings – from insane tech promotions to the best games to try.
Join @techngames.
---
2. For female-centric lifestyle content: @zulasg
---
Ladies, follow @zulasg for everything female-centric from wedding tips to the latest Starbucks mug designs. Articles posted here are also dotted with #relatable perspective articles for a quick, juicy read in your spare time.
Join @zulasg.
---
3. For things to do in KL: @klweekend
---

Image credit: Dewi Nurjuwita
If you're heading to neighbouring city Kuala Lumpur, @klweekend has all the local secrets for you to make the most of your time there. From hidden glamping spots to underrated eating places, you'll definitely visit beyond the usual suspects like Village Park Nasi Lemak, Foong Foong Yong Tau Fu, and Kin Kin Chilli Pan Mee.
Join @klweekend.
---
4. For food deals: @sgfooddeals
---
@sgfooddeals was created for one reason, and one reason only – to keep subscribers in the loop with the latest food discounts and promotions. From 1-for-1 Starbucks to $1 GrabFood Deals, they'll show you how to best stretch your dollar when it comes to good eats.
Join @sgfooddeals.
---
5. For weekend plans: @sgweekend
---
As its name suggests, @sgweekend provides you with events that you can attend to spend your weekend well. Despite Singapore being a small country, you'll be surprised by the exciting activities you can do here. KIV for your next date night out with boo!
Join @sgweekend.
---
6. For cab promos: @sgcabcodes
---
@sgcabcodes helps you stay updated on the latest taxi/Grab/Go-Jek/Ryde promo codes. Before you book your ride, give this group a quick scroll to check out all the existing promotions and make an informed decision from there.
Join @sgcabcodes.
---
7. For student promos: @sgstudentpromos
---
Balancing social life and managing finances can be tough as a student. And that's why you should maximise that low budget with @sgstudentpromos. They curate the best value-for-money deals for students, so keep that student card by your side.
Join @sgstudentpromos.
---
8. For travel promos: @sgtravelpromos
---
More than just airline promotions, @sgtravelpromos also shares the latest travel deals, activities and hotel accommodations. A little saving goes a long way!
Join @sgtravelpromos.
---
9. For updates on your BTO: @SingaporeHDB
---
So you've bought a BTO with bae, but timelines keep getting delayed and you have to constantly check HDB's website for updates. Well, with @SingaporeHDB, you get notifications sent directly to your phone. You can also get tips on renovating your new home and interior inspiration, all in one channel. 
Join @SingaporeHDB. 
---
10. For weather updates: @rainkorkorbot
---

Image credit: Dewi Nurjuwita
@Rainkorkorbot is your pocket-sized weatherman you never knew you needed. The bot is able to show the current cloud cover over specific parts of Singapore. Before you plan a day trip to Lazarus Island or head out for a picnic with your homies, simply run a command, like "/lazarus", and you'll get your weather report in real time. 
Join @rainkorkorbot.
---
11. For beauty & fashion deals: @budgetbabes
---
@budgetbabes, an all-in-one female-centric channel compiles the latest beauty, makeup and fashion promotions. From Sephora discounts to beauty warehouse sales, there is something for every lady here!
Join @budgetbabes
---
12. For bus timings: @sgbusunclebot
---
There are loads of bus apps around, but here's how a typical conversation with the endearing @sgbusunclebot looks like:
Both witty and informative, this bot provides you with accurate bus arrival timings coupled with cheeky Singlish replies. Every conversation will be filled with snappy wisecracks to keep users entertained.
Join @sgbusunclebot.
---
13. For fun activities in Singapore: @TSLmedia
---
Perhaps this is shameless self-promotion, but hey, our channel is the solution to every "there's nothing to do in Singapore!" whine. @TSLmedia gives you the low-down on new activity ideas in Singapore so you don't have to wrack your brain when planning for get-togethers.
Join @TSLmedia.
---
---
@Mustsharenews puts a different spin on current affairs by presenting the latest news in a light-hearted way that resonates with young Singaporean readers.
Join @mustsharenews.
---
15. For train updates: @sgmrt
---
@Sgmrt lets commuters know, first-hand, whenever a train breakdown or delay happens. It also provides notifications for any early closures, late openings so you'll get updates for every MRT line right at your fingertips.
Join @sgmrt.
---
16. For home decor ideas: @uchify_sg
---
We know, getting your first home can be difficult to navigate. From tips on what to look out for when choosing your first BTO to decorating your new apartment with Taobao finds, @uchify_sg has everything you need to start adulting right.
Join @uchify_sg.
---
17. For adulting tips: @sgadulting101
---
Adulting can be tough – sometimes you just need a little help. With the @sgadulting101 Telegram channel, you'll be able to survive – and even thrive – in the real world. There are tips on everything from BTO hacks to free Google certification courses you can take.
Join @sgadulting101.
---
18. For food recommendations: @eatbooksg
---
Through undercover reviews and listicles on food trends, @eatbooksg provides ideas on where to eat in Singapore when hunger pangs strike. From hawkers and fast food chains to fine dining restaurants and cafes, there is something to satiate every palate.
Join @eatbooksg.
---
19. For club guestlists: @ntuclubbing
---
Not merely limited to students of NTU, @ntuclubbing rolls out club guestlists from time to time so you can amp up your nights out at different party spots such as D'underground, Avry or Altimate. You might even stumble upon ticket promotions nearing major events like It's The Ship or ZoukOut.
Join @ntuclubbing.
---
20. For lottery updates: @TOTOhuatbot
---
Not that we advocate gambling, but if you would like to receive updates on TOTO prize money, @TOTOhuatbot is one handy bot for you!
Join @totohuatbot.
---
---
With the rising cost of living in Singapore, it is becoming more expensive to raise a kid. @sgparenthings will make your life easier with all the promo available for diapers, milk powder, etc. 
You'll also be well-informed with the latest kids-friendly event to go for every weekend.
Join @sgparenthings.
---
22. For new movies and show releases: @sgnewmovies
---
@sgnewmovies provides you with summaries of the latest show and movie releases. 
Save the hassle of searching for reviews from various websites and they provide short unbiased reviews on shows so you can decide whether or not to spend time binge-watching them.
Join @sgnewmovies.
---
23. For health and fitness: @sgfitnesshealth
---
@SGfitnesshealth provides you with the latest updates on ongoing fitness classes and the best fitness-related deals on sportswear brands such as Adidas, Puma and Asics. They promote trendy classes like boxing at Ground Zero, and niche classes such as Aerial Yoga and Pole Dancing. Currently there are no other telegram channels solely dedicated to promoting fitness so be sure not to miss out!
Join @sgfitnesshealth.
---
24. For the latest updates from the government: @gov.sg
---
Rather than wait for news sites to tell you about it, you can get updates from Singapore's Government right from the source. Their Telegram channel @Govsg covers all things from GST Voucher handouts to Covid-19 restrictions and new protocols.
Join @Govsg.
---
25. For all-things-nature: @NParksBuzz
---
If the queues at Tree Top Walk and Green Corridor are anything to go by, Singaporeans love nature. To stay on top of events in the parks, temporary closures, and fun facts about the animal kingdom, follow NParks' Telegram channel and you'll get all the latest updates delivered right to your phone.
Join @NParksBuzz.
---
26. For tips about your CPF: @CPFBoard
---
The Central Provident Fund's (CPF) Telegram channel sends out handy financial tips and tricks on how to make the most out of your CPF account.
Join @CPFBoard.
---
27. For road traffic & public transport updates: @LTASingapore
---
In the event that there's a sudden road closure where you're headed, the Land Transport Authority's Telegram channel @LTASingapore will have that information ready for you. But do check it before you start driving as you shouldn't be using your phone on the roads!
Join @LTASingapore.
---
28. For workplace and manpower updates: @sgministryofmanpower
---
Employers and employees can stay on the ball of Singapore's evolving manpower landscape with the Ministry of Manpower's Telegram channel. 
Join @sgministryofmanpower.
---
Telegram channels and bots for deals, jobs, and timely updates
---
With a whole slew of channels and bots dedicated to make users' life a whole lot easier, Telegram is more than just a messaging app – it's a super app that all millennials need.
Also check out our articles on:
---
Original article published by Vivien Lee on 8th April 2019. Last updated by Dewi Nurjuwita on 26th October 2022.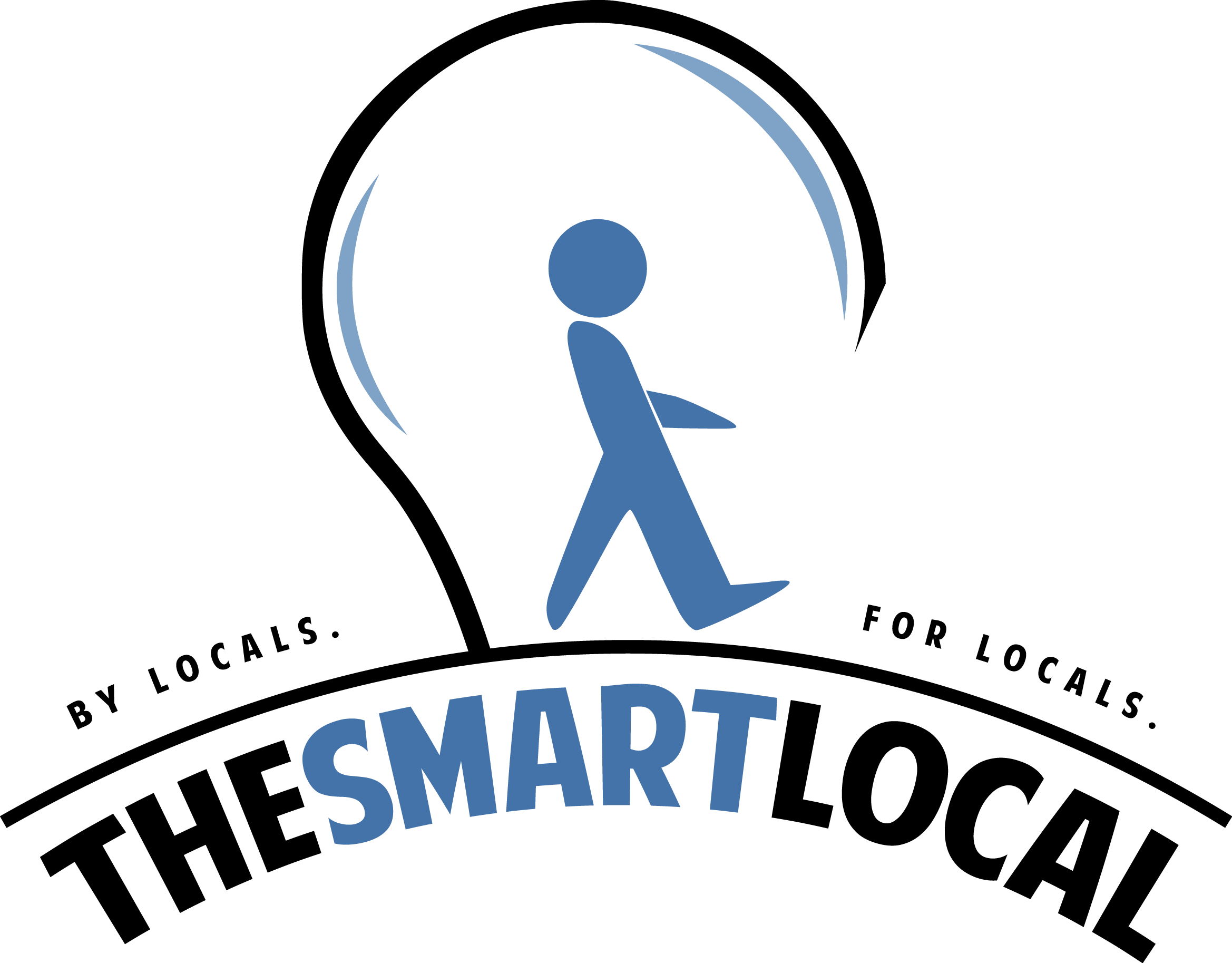 Drop us your email so you won't miss the latest news.