Investment apps in Singapore for beginners
---
We all know that it's good financial sense to start investing early on in life. However, getting started can be difficult when there are so many cheem terms to learn and your hard-earned money is on the line. If you've been itching to get started on your investment journey, these 11 apps and platforms can help you kick-start your financial journey.
Before we delve into some of the best investment apps in Singapore for beginners, here are some great resources to get up to speed on finance and investment:
---
1. Endowus – flat, all-in access fee
---

Image credit: eleken
When it comes to important purchases like housing, education and hospital bills, CPF can come in mighty handy. But for those looking for other ways to grow your SRS funds for a comfier retirement, Endowus offers a flat 0.4% fee per year for full access to the service. It's the best option for those with more funds with a minimum required deposit of $1,000.
Management fees: From 0.25% p.a. for cash, 0.4% p.a. for CPF/SRS
Minimum deposit: $1,000
Ease of use: Advanced
---
2. StashAway Simple – an easy-to-use investment app in Singapore to get started with super-low fees
---

StashAway is one of the most intuitive and easy-to-use platforms available in Singapore
StashAway is one of the most highly-rated investment apps in Singapore, and for good reason. For beginners, the app offers StashAway Simple is ideal with no minimum amount, and you can withdraw your investment whenever you want. 
You simply have to fill in a questionnaire and the robo advisor puts together a portfolio that suits your specific needs. Even with low returns of 1.9% per annum, Stashaway Simple will beat leaving your cash in a bank – although it is an investment and has risk. With low management fees of 0.205%, you pay a touch above $2 but gain up to $19 per year on a $1000 dollar investment.
Bonus: Once you've gained enough investment EXP, you can upgrade to the main StashAway service, which in exchange for higher management fees, grants you access to more advanced features like:
More investment products to choose from

Higher returns of up to 4.4%

Accepts Supplementary Retirement Scheme investments via CPF
Management fees: 0% + 0.205% external ETF management fee
Minimum deposit: $0
Ease of use: Beginner 
---
3. Kristal.AI – zero fees for investments under S$70,000
---
Another great option is Kristal.AI, which charges zero fees for investments under US$50,000 (about S$70,000). It's a unique service that uses artificial intelligence to allocate investors based on their financial goals and risk appetite to individual plans, also known as "Kristals".
However, unlike most other robo advisories, the AI doesn't perform rebalancing. Rebalancing involves small adjustments to the composition of your portfolio to ensure alignment with your financial goals.
Management fees: from 0%
Minimum deposit: $100
Ease of use: Beginner
---
4. Syfe – free comprehensive risk assessment
---

Syfe lets you personalise your investment portfolio according to a comprehensive and free risk assessment
Syfe is the ideal choice for beginners who want expert advice on their finances, by offering a free over-the-phone assessment even before you begin. The platform offers REIT and bonds in addition to ETFs, delivering a projected 8.8% return over 15 years.
Like other robo advisors, Syfe provides unlimited and free withdrawals and does not charge trading and brokerage fees.
Management fees: 0.65% + 0.15% ETF management fee
Minimum deposit: $0
Ease of use: Beginner
Rebalancing available: Yes
---
5. DBS digiPortfolio – easiest option for Singaporeans with DBS accounts
---

Image credit: DBS
If you're born and bred in Singapore, there's a very high chance you have a DBS bank account. This means that if you're looking to get your feet wet investment-wise, you're just steps away from getting access to the DBS digiPortfolio robo advisor service! 
With a minimum deposit of SGD/USD $1,000, DBS digiPortfolio gives you a choice of Asian and global portfolios of ETFs with quarterly rebalancing. Apart from ease of registration for DBS bank account holders, DBS digiPortfolio can be seen to be more stable as it is run by a large, reputable local bank.
Management fees: 0.75%
Minimum deposit: $1,000
Ease of use: Beginner
---
6. FSM Mobile – lowest fees for regular savings plans amongst investment apps in Singapore
---

Image credit: Fundsupermart.com
If saving money is a constant struggle for you, a regular savings plan like FSM mobile might be a good fit for you. Just like an insurance policy that requires monthly premium payments, a regular savings plan will make it easy for you to invest regularly and develop better financial discipline.
With regular savings plans like these, cost is the deciding factor and at $1 per transaction, is amongst the lowest of the bunch.
Management fees: $1/transaction
Minimum deposit: $50/month
Ease of use: Intermediate
---
7. OCBC Bank – lowest fees on small investments for those under 30
---
Another regular savings plan is OCBC's Blue Chip Investment Plan, which is especially attractive if you're under the age of 30 and planning to invest small monthly amounts or in specific stocks. 
The OCBC BCIP offers a decent range of options of 3 ETFs and 17 STI component stocks, along with free Young Investor Programme youth seminars to get educated.
Management fees: 0.88% under 30 years old, from $5 per trade
Minimum deposit: $50/month
Ease of use: Intermediate
---
8. PhillipCapital – automatic dividend reinvestment, most investment options
---
At $6 per deposit, PhilipCapital is the most expensive of the lot but offers the widest range of investment options with 5 ETFs and 34 STI component stocks. It also allows you to automatically reinvest dividends to increase your overall yield without fuss.
Management fees: from $6
Minimum deposit: $100/month
Ease of use: Advanced
---
9. MoneyOwl – pay only if you need advice
---
As Singaporeans, a sizeable amount of our salaries are allotted into our mandatory CPF accounts. If you're earning a considerable sum, you might want to consider voluntarily contributing salary to your Supplementary Retirement Scheme (SRS) account for tax rebates.
With platforms like MoneyOwl, you will then be able to invest your SRS for additional returns. MoneyOwl customers can enjoy a free two-hour comprehensive financial planning session to better understand their options, or top up 0.65% per annum for personalised advisory service.
Management fees: Low 0.18%, ETF management fee from 0.3%
Minimum deposit: $50/month
Ease of use: Beginner 
---
10. AutoWealth – peace of mind with larger investments
---
With a unique fee structure with a yearly subscription fee of $25 on top of a 0.5% annual commission, AutoWealth makes for a good choice for those intending to invest large sums.
The service differentiates itself with highly-personalised service, with a financial advisor allocated to each investor that can be contacted easily over WhatsApp or in person. Each investor's money is also held in separate custodian accounts on the exchange, which means that your money is technically safer.
Management fees: 0.5% commission, $25 subscription per annum
Minimum deposit: $3,000
Ease of use: Intermediate
---
11. SquirrelSave – gamified questionnaire to determine risk appetite
---

Image adapted from: SquirrelSave
For those unsure of the kind of investor they are, Squirrelsave outdoes the other robo advisors with a fun and engaging activity to determine your financial goals and risk appetite. 
A user-friendly UI, no lock-in and no minimum deposit make it easy for beginners to get the hang of the platform. In return, SquirrelSave charges a 0.5% annual fee, and only charges 10% commission on the difference in records whenever it hits a new all-time high.
Management fees: 0.5% per annum, 10% high watermark commission
Minimum deposit: $0
Ease of use: Beginner 
---
Bonus: investment apps in Singapore to familiarize yourself with investing
---
SGX Mobile – the best source of information for local portfolios
---

Keep updated with local market trends with SGX Mobile
SGX Mobile is a great source of real-time information on local stocks and shares. If your portfolio has many Singaporean stocks or if you are keen on familiarising yourself with local market conditions, this app would be an indispensable tool in your arsenal.
---
Bonus: Invstr – learn to invest by playing
---

Invstr is a stock market simulator that allows you to invest real money if want
Learning about investing can mean sacrificing your valuable time or even making mistakes with your hard-earned money. Invstr solves this by gamifying investing, making it fun and easy to take your first step in this weird and wonderful world.
In-game share prices reflect real-world conditions, and players can compete to build the most robust portfolios and generate the most returns. Once you're dominating the leaderboard, you can even choose to invest real money from as low as $1.40.
Management fees: from $1.40 per trade, $5.48/month for premium
Minimum deposit: $1.40
Ease of use: Beginner
---
Investment apps in Singapore for beginners
---
With so many investment apps in Singapore for beginners, it has never been easier to get started investing. Whether you choose to start with an investment simulator, opt for low-risk investment strategies like StashAway Simple, or plan for your retirement by investing funds in your CPF account, they're all baby steps in the right direction.
Disclaimer: This article is not intended as financial advice, and readers are encouraged to seek qualified professionals when making financial and investment decisions.
---
Photography by Kenneth Chan.
Cover image adapted from: Unsplash
The apps have been ranked in terms of features and price from sources and reviews online.
This article contains partial partnership content. However, all opinions are ours.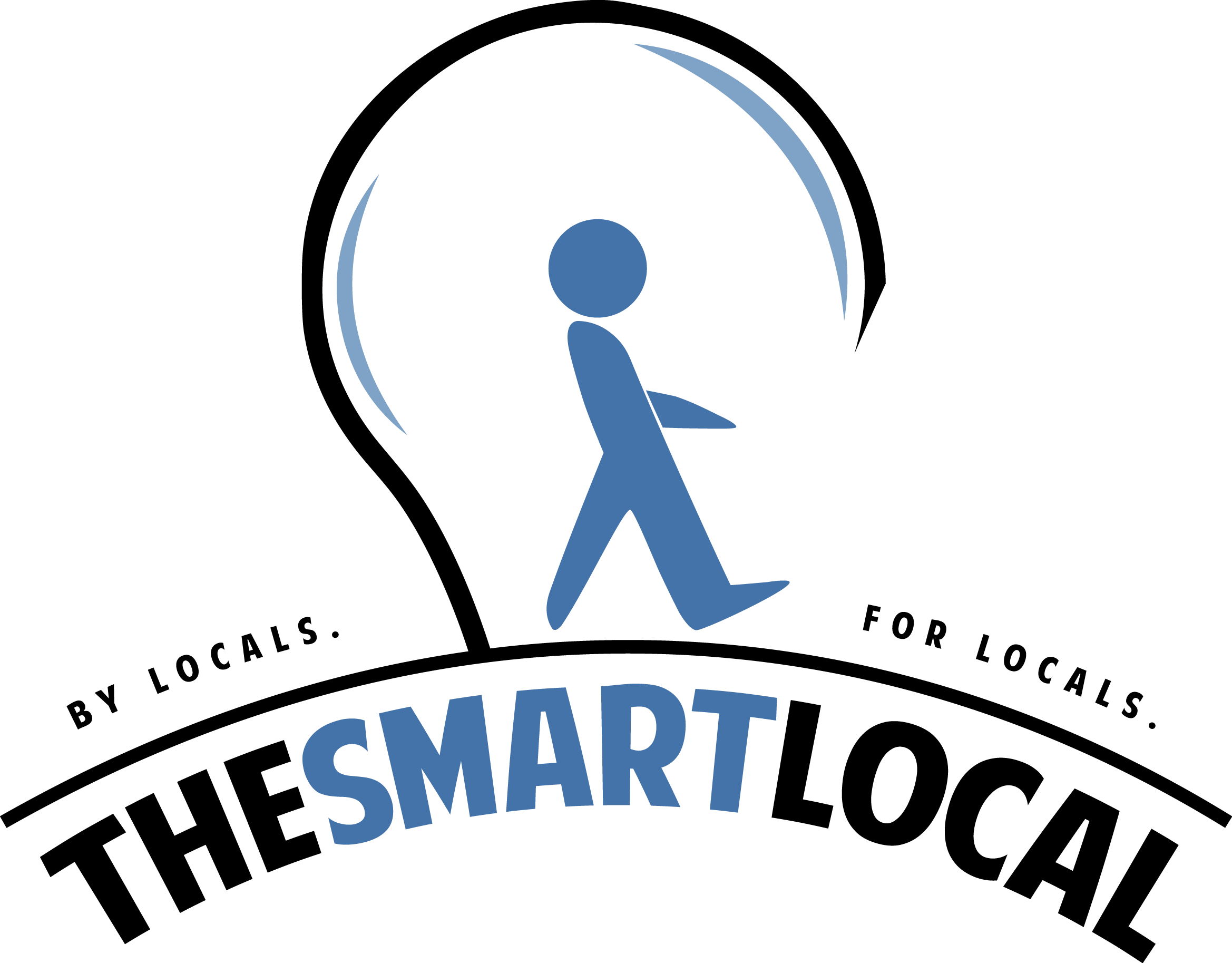 Drop us your email so you won't miss the latest news.