Home activities for kids
---
As parents, nothing brings you more joy than your kids picking up something new, be it a new word to use every day or identifying more objects around them. For parents who are stuck at home with the kiddos while working from home, these 10 DIY educational Montessori-esque home activities will keep your toddler busy and learning all day long.
We've also rated them according to how easy and safe it is to make as a gauge for your prep work.
---
1. Colour Writing Bags – language development and hand-eye coordination
---

Image credit: @mothercould
Take spelling to a whole new level with colour writing bags! As your toddler writes out letters and mixes colours around, you can drop a few buzz words for him or her to pick up some new vocabulary. The colours aren't just there for aesthetics either, you can take this opportunity to impart knowledge of primary and secondary colours!
Great for language development and hand-eye coordination, you can put your own spin on it to have your little one draw all sorts of things from shapes to animals!
Materials needed:
2 bowls for mixing

A spoon for mixing

Hair gel and food colouring

A Ziploc bag

A roll of tape
Instructions:
Separate styling gel into two bowls

Add a few drops of food colouring dye into the separate bowls and mix well

Carefully add the 2 colours into a Ziploc bag

Seal the Ziploc bag while removing most of the air in it

Tape the Ziploc bag to better seal it off to prevent spillage

Let your kid have fun with writing and mixing with the colour mixing bag 
Ease of preparation: Easy
---
2. Paper Towel Germ Experiment – fun analogy for germs
---

Dipping the paper towel hand in water "reveals" the germs
Image credit: @mothercould
In these trying times of COVID-19, your toddler might be having a hard time understanding what germs are because kids, in general, won't believe something till they see it in the flesh. 
This paper towel germ experiment is a perfect activity for germaphobes and concerned parents alike to teach their children what germs would look like if they were visible and why hand washing is so important.
Be sure that you don't go overboard with the fear factor as germs – on an ordinary day – are not that bad for them.
Materials needed:
A paper towel

A set of colour markers

A shallow plate filled with water
Instructions:
Fold the paper towel in half lengthwise

Draw a hand while making sure that the ink leaks to the other inner half of the paper towel. This is so that it's easy to make a copy of the hand.

On the inner half, dot the hand with colourful markers to indicate "germs". Once done, let the ink dry.

Fold the towel paper back to show the hand without germs

Bring your kid over to the shallow plate with water and dip the paper towel into the water to see the major reveal of germs
Ease of preparation: Easy
---
3. Taste safe, non-toxic play dough – enhances fine motor skills and creativity
---

Image credit: @aaubbs
If your kid loves to nibble on anything and everything within reach, make your own non-toxic, baby-safe play dough with a couple of everyday ingredients sitting around at home! 
Gather your flour, salt and food colouring and you'll soon have yourself all the colours of the rainbow without the toxins and hefty price tag that comes with commercial playdoughs. Let your kid's imagination run wild – you'll be training their fine motor skills and muscle coordination in their hands, wrists, and fingers. 
P.S. This will be helpful with handling pencils and scissors in the future.
Materials needed:
A cup of flour

½ cup of table salt

2 tbsp of cream of tartar/baking powder

A tbsp of oil

A cup of boiling water

Any food colouring dye

A bowl for mixing
Instructions:
In a bowl, add in the flour, table salt, and cream of tartar or baking powder altogether and incorporate them well.

Add the oil into the dry mix.

Mix in a few drops of the food colouring dye into the boiling water before mixing it into the dry mix.

Incorporate everything well and be sure to not leave any dry pockets in the dough

Once the dough is cool enough to touch, knead until no longer sticky.

To store, wait until the dough is completely cool before cling wrapping it and chucking it into an airtight container. It can be stored at room temperature for up to 6 months.
---
BONUS: DIY Play Dough Rollers
---

Image credit: Kidlabraleigh.com
To spice up your toddler's playdough experience, throw in DIY play dough rollers for your kid to explore how the new textures on the playdough are created.
Materials needed:
A strong paper towel roll

A hot glue gun
Instructions:
Heat up your glue gun until it is ready to be used

Draw or scribble any pattern on the roll with glue

Let it cool by holding it up for at least 4 minutes and leaving it on a surface for another 6 minutes for it to fully cool
Ease of preparation: Medium
---
4. Counting Bead Puzzle –  interactive number counting
---

Image credit: @7daysofplay
You might have flashbacks as a child suffering with maths in primary or secondary school, but you can save your kid from this by starting your toddler early with this DIY counting bead puzzle! Other than introducing him or her to simple arithmetics, your youngling can also practice identifying the different colours.
Materials needed:
Two pieces of cardboard of the same size

A penknife

A glue stick

A bunch of string or twine

A pack of coloured beads

A marker

A hole puncher
Instructions:
Cut out 10 smaller rectangles that are evenly spaced from a piece of cardboard.

After cutting the smaller rectangles out, glue the uncut cardboard below the cut cardboard.

On the cut cardboard, number each cut-out from 1-10.

For the small rectangles pieces, use a hole puncher to make a hole on the top and bottom on each piece.

String the appropriate amount of beads corresponding to the number assigned to the cut-out through the small rectangles.

Tie the strings loosely but securely enough for the beads to slide up and down without having beads to drop off.

Slot in the corresponding small rectangles into their individual cut-out slots. 
Ease of preparation: Medium
---
5. Coloured Chia Seed Tray – edible sensory play
---

Image credit: @mothercould
The DIY coloured chia seed tray is great for toddlers who are still shoving anything in sight into their mouths. Consider this as a non-toxic slime option as chia seeds are naturally gelatinous when soaked in water. 
This sensory tray is a great way to expose your toddler to new textures. While mashing around this faux slime, try introducing your kid to some descriptive words about the textures your kid feels! 
Materials needed:
A heavy tray

A pack of chia seeds

Any food colouring dye

Water

Multiple bowls
Instructions:
Split the chia seeds evenly across the number of bowls you have

Add an adequate amount of water to every bowl

Add a small amount of food colouring into each bowl and stir well for each bowl to properly incorporate everything together

Soak and refrigerate the chia seeds overnight

Stack the different chia seed pastes in a deep heavy tray

*Note: Dispose the chia seeds in the bin to avoid clogging your sinks and drains
Ease of preparation: Easy
---
6. Shape Puzzles – training shape recognition
---

Image credit: @7daysofplay
This is the easiest and quickest DIY in the whole home activities list. You can make these shape puzzles out of just ice-cream sticks or even paper strips and coloured markers. If you need a good distraction for your kid, you can whip these up in a jiffy. 

Image credit: @7daysofplay
Don't undermine the learning points you can get from simple home activities like this one, which use only recycled materials and basic stationery. They're great for your kid to reinforce memory work, recognition skills, as well as their vocabulary for shapes and colours. If you want to spruce it up, you can draw animals instead of shapes for a longer playtime!
Materials needed:
A bunch of ice-cream sticks or paper strips

A set of colour markers
Instructions: 
Pair your ice-cream sticks or paper strips together. The number of shapes or animals is up to you.

Draw the shapes right in the middle of the two ice-cream sticks or paper strips and leave the ink to dry completely

Once dried, jumble up the pieces and have your kid to solve the puzzle.
Ease of preparation: Easy
---
7. Toilet Roll Hair Cutting – developing eye-hand coordination
---

Image credit: @diekindergartenpaedagogin
If your toddler enjoys salon visits or wants to be a hairstylist when he or she grows up, creating a DIY toilet roll hair cutting activity is an apt choice to keep your kid interested and occupied at home.
Draw little faces on the toilet roll and add on your weave of choice with some coloured thread. Remember to use a pair of child-safe scissors while you're at it to keep those little digits safe.

Your kid can give the characters a trim, a fringe cut, or even a total botak look.
Image credit: @diekindergartenpaedagogin
Materials needed:
A variety of wool yarn

A thick needle

A bunch of toilet rolls

A set of colour markers

A pair of child-friendly scissors
Instructions:
Draw faces on his or her toilet roll characters with the colour markers

Using the thick needle, help your child by giving his or her characters hair by poking the rim of the toilet rolls. Try to make the holes as close to the rim as possible.

Thread the wool yarn through the holes and tie them to make "hair" strands

Continue for the rest of the holes. If you have more holes, your toilet roll character will have thicker hair.

You and your kid can choose to trim, cut a fringe, or even chop the "hair" off the characters completely using the child-friendly scissors.
Ease of preparation: Hard
---
8. Zipper Board – build dexterity and independence
---

Image credit: @diy_inspiration_montessori
Have you ever experienced your toddler getting curious about the zippers on their clothes when you dress them after bathtime? This DIY zipper board can groom your child's independence by having him or her to practice handling the zipper and the motion to zip up and down. PSA: it builds dexterity and trains the pincer grasp too!
Materials needed:
A piece of cardboard

A hot glue gun

A bunch of zippers of different colours of your choice

A frame (If the cardboard is too flimsy)
Instructions:
Heat up your hot glue gun until it's ready to be used

Glue your preferred amount of zippers (zipped up) onto the cardboard to your desired placements

Once the glue has completely cooled, frame the cardboard up in case the cardboard is too flimsy for your toddler to play with.
Ease of preparation: Easy
---
Educational DIY home activities for kids
---
Keep your toddler preoccupied with these educational home activities that can level up your child's motor skills in the comfort of your home.
Instead of spending copious amounts of money on over-the-top commercial toys, these handmade home activities will allow you to reap greater benefits and mother nature would defo be proud.
Learn more about other home activities and tips you can do to help your child along the way here:
---
Cover image credit (clockwise from top-left): @7daysofplay, @mothercould, @7daysofplay, @mothercould
Originally published on 7th April 2020. Last updated by Renae Cheng on 13th July 2021.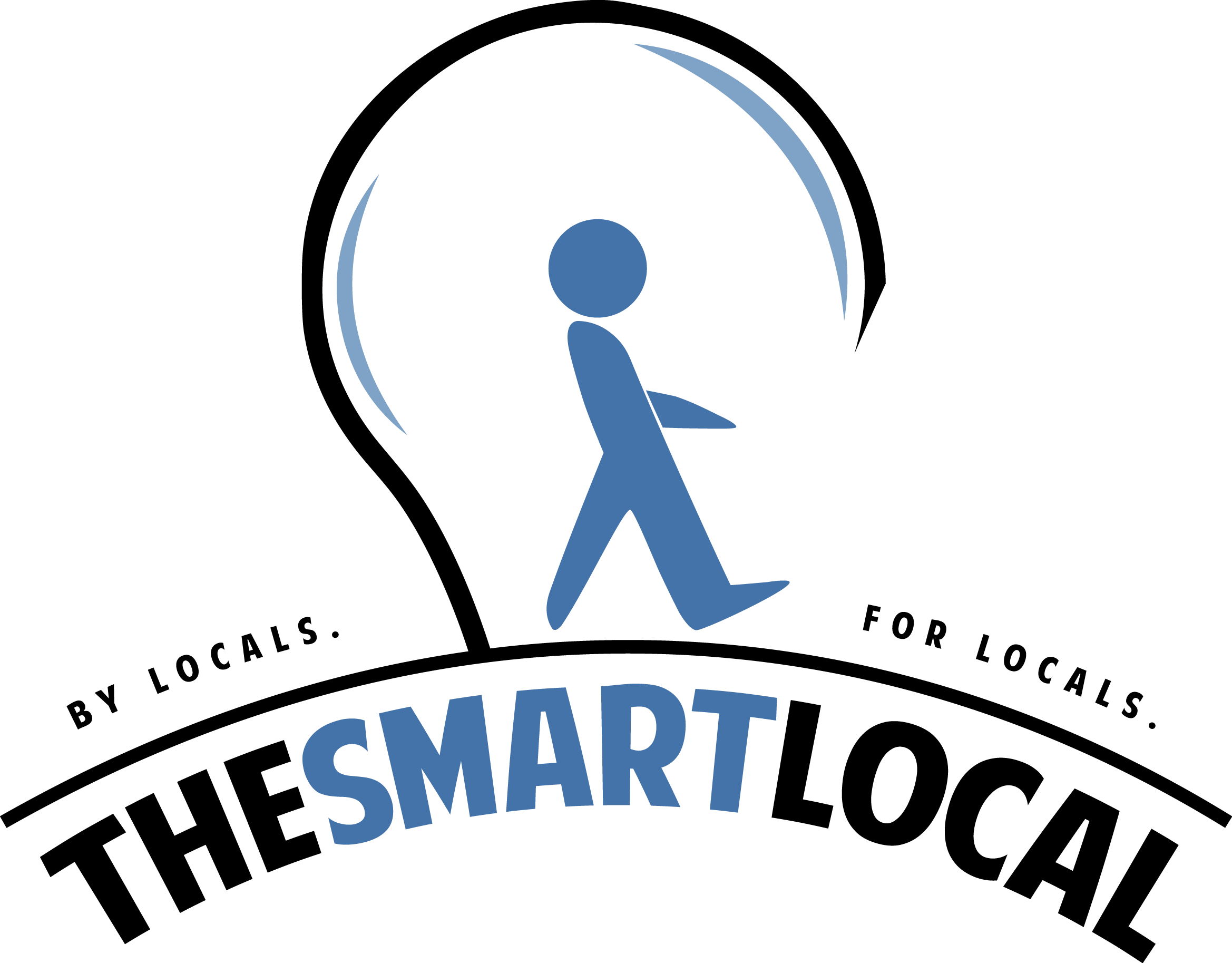 Drop us your email so you won't miss the latest news.