Flooring mistakes to avoid
---
We've probably heard of mapping out our floor plan before embarking on our first home reno project, and that applies to picking out the best flooring as well. 
Whether you're swooning over that lightwood for your MUJI-themed living room or swerving towards granite for a darker vibe, choosing the right floor materials that go beyond aesthetics is equally important. While these decisions prevent long-term damages to your fresh groundwork, they also save you from an inflated overall bill.
From using parquet in the kitchen to opting for light-coloured tiles in your bathroom, here are seven flooring mistakes to avoid, as shared by millennial homeowners – so your floors stay intact until you finish paying up that HDB loan. 

---
Using real wood or parquet near the kitchen sink
---
Image credit: Leibal
Washing the dishes after din-din aside, the last thing you'd want to do is accidentally ruin your freshly parqueted kitchen floors while you're at it. To prevent a case of popping parquet, avoid laying them out near your washbasin or areas where water droplets frequently land, as the moisture will cause parquet to crack. 
Instead, opt for traditional ceramic tiles that are both durable and water-resistant for long periods of time. You can even up the aesthetics by using patterned tiles that fit the theme of your home, like classy grids or an intricate latticework. 
---
2. Opting for marble tiles when you stay with elderly parents
---

Image credit: Charlotte's Carpentry
For those gunning for an industrial pad or going for a more premium look, lining your hallway grounds with marble does wonders in channeling that atas vibe. With that being said, opting for these slippery surfaces is a big no-no if your older folks are staying with you. 
On top of their slip-prone texture, the hardness of marble could lead to serious injuries in the case of trips or accidents. And especially for elders who are extra sensitive to the cold, stepping on this high-end material barefoot could possibly send chills up their feet on rainier days.  
---
3. Choosing irregular-shaped tiles for large spaces like living room
---

Tiles like herringbone have the tendency of going out of trend quickly
Image credit: Floor Xpert
Herringbone, scallop-shaped and other fancy flooring may be dirt-cheap when we're tiling up our home on The Sims, but they can be pretty heavy on the bill IRL. Since these special tiles require extra manpower to cut and shape, installation costs might set you back an additional $2-$4 per square foot compared to ordinary ones.  
Instead of laying them out in larger spaces of your home, you can save a pretty penny by using patterned tiles for an accent wall instead. While helping those on a tighter budget, this also does the trick in adding some level of dimension to your newly furnished HDB. 
---
4. Going for a carpeted living room if you have pets
---
One of the few banes of being the proud parent to a furkid is the backbreaking chore of picking up all their shedded pet hair. Especially when your four-legged friend's fur blends in with the colour of your floor, spotting them easily can prove to be an even bigger challenge.
Instead, pick tiles, vinyl or hardwood flooring that take on a different shade of colour from your pet's fur. While you'll still be able to spot the shedded fur easily, the floor's generally smooth texture will enable you to collect hairs more easily with a slightly dampened mop. 
Tip: You can also easily vacuum pesky pet fur off fabric surfaces like sofas, pet furniture and bedding with the LG Power Drive Mini. This is included as an accessory to A9K-Ultra, a handstick vacuum in the LG CordZero A9 Kompressor series.
On top of that, the compressing bin function included in the vacuum makes life easier by compressing dust, hair and fur collected in the bin by up to 2.4 times its uncompressed load. Given the amount of shedding our beloved pets do, this will save pet owners a ton of time and energy. 
---
5. Using light coloured tiles for the bathroom
---

Image credit: Mason Home Decor
It goes without saying that toilets are one of the spaces in our home which collect the most grime and muck. Even after scrubbing our lives away or using an unbelievable amount of Harpic and Clorox, those stubborn stains between bathroom tiles – that probably make up the elusive 0.01% of germs – refuse to disappear. 
By opting for cooler tile tones such as grey or black for your bathroom, you can effectively "hide" those ugly marks and make your showering space appear cleaner. Plus, they can camouflage stray hairs after you've pampered yourself with a deep scalp-rinse or concluded a shaving sesh. 
---
6. Choosing wood if you've kids, or are spill-prone
---
Wooden flooring takes centre-stage in the homes of many Singaporeans because of its durability and clean-cut aesthetic. However, families with young children or households with plenty of movement should be cautious about this material's hollow nature – which could create an uncomfortable level of noise within your dwelling and for neighbours downstairs.
Most wood types are also big-time foes with moisture, with some materials like laminate lifting over time after absorbing too much water. While dry-mopping is a common alternative, look out for dual-action cleaning tools like the LG CordZero A9K-Ultra Handstick Vacuum, which comes with a Power Drive Mop nozzle.
The good news, especially for folks who detest chores, is that the Power Drive Mop lets you kill two birds with one stone. It allows you to mop and vacuum your home at the same time, and even lets you control water levels released. This means you'll be able to get a thorough clean without dealing irreversible damage to your wood flooring. 
---
7. Using white grout for floors
---

Image credit: Barana Ceramic
White grout on white tiles is a classic combo that's been a go-to across generations. But if you're wanting to colour up your floor without succumbing to the cliche, consider changing the shade of your grout to something that matches your tiles closely. 
This prevents any jarring appearances andt furnishes your floor with a clean and neat appearance. 
---
Spruce up your floors with the LG CordZero A9Kompressor series
---
Choosing the right flooring during home renovation is crucial, but keeping them in tip-top shape twenty years down the line is part of the package too. 
If you're looking for an all-rounded appliance that prevents those pesky particles from triggering your dust allergies or sinus issues every time you vacuum the house, the LG CordZero A9Kompressor series is equipped with a five-step HEPA filtration system that will fit the bill.
The filters are removable, washable and can be just as easily re-assembled, which makes vacuum maintenance quick and convenient. This ease of cleaning also means you won't have to worry about the build-up of nasty odours either – from not knowing what mysterious particles are trapped inside your vacuum. 
On top of the Power Drive Mini and Power Drive Mop, the LG CordZero A9K-Ultra also comes with a Slim Power Drive nozzle, which gives your house a thorough clean by sucking up dirt and dust from nooks and crannies that might've been missed by the naked eye. It also allows you to get deep into tight spaces, such as under the coffee table and sofa.
While it's equipped with a variety of nozzle attachments for different cleanouts depending on the situation, the LG CordZero A9K-Ultra also features a sleek charging stand that can be wall-mounted or placed on the floor. This means that it won't take up lots of precious space in your clutter-free home, and can be neatly tucked in a corner without serving as an eyesore to the rest of your interior. 
As you keep your floors clean, you can monitor the status of your vacuum filter and whether a battery change is needed using the LG ThinQ app. It also allows you to run diagnostics and keep tabs on your cleaning history and usage time all at once, whenever you need to access the information. 
The LG A9 Kompressor lends a hand in maintaining your fresh tiles, regardless of what texture they come in. With its practical and modern features, it serves as a tool that'll make vacuuming a less-dreaded chore for homeowners who want to save time and energy. 
You can buy the LG A9 Kompressor Core ($799), LG A9 Kompressor Pro ($899), and LG A9 Kompressor Ultra ($1,099) at physical retailers as well as online platforms in Singapore, including Audio House, Best Denki, Courts, Gain City, Harvey Norman, KrisShop, Lazada, Mega Discount and Shopee.
---
This post was brought to you by LG.
Photography by Doreen Fan.
Cover image credits (L-R): Leibal, Charlotte's Carpentry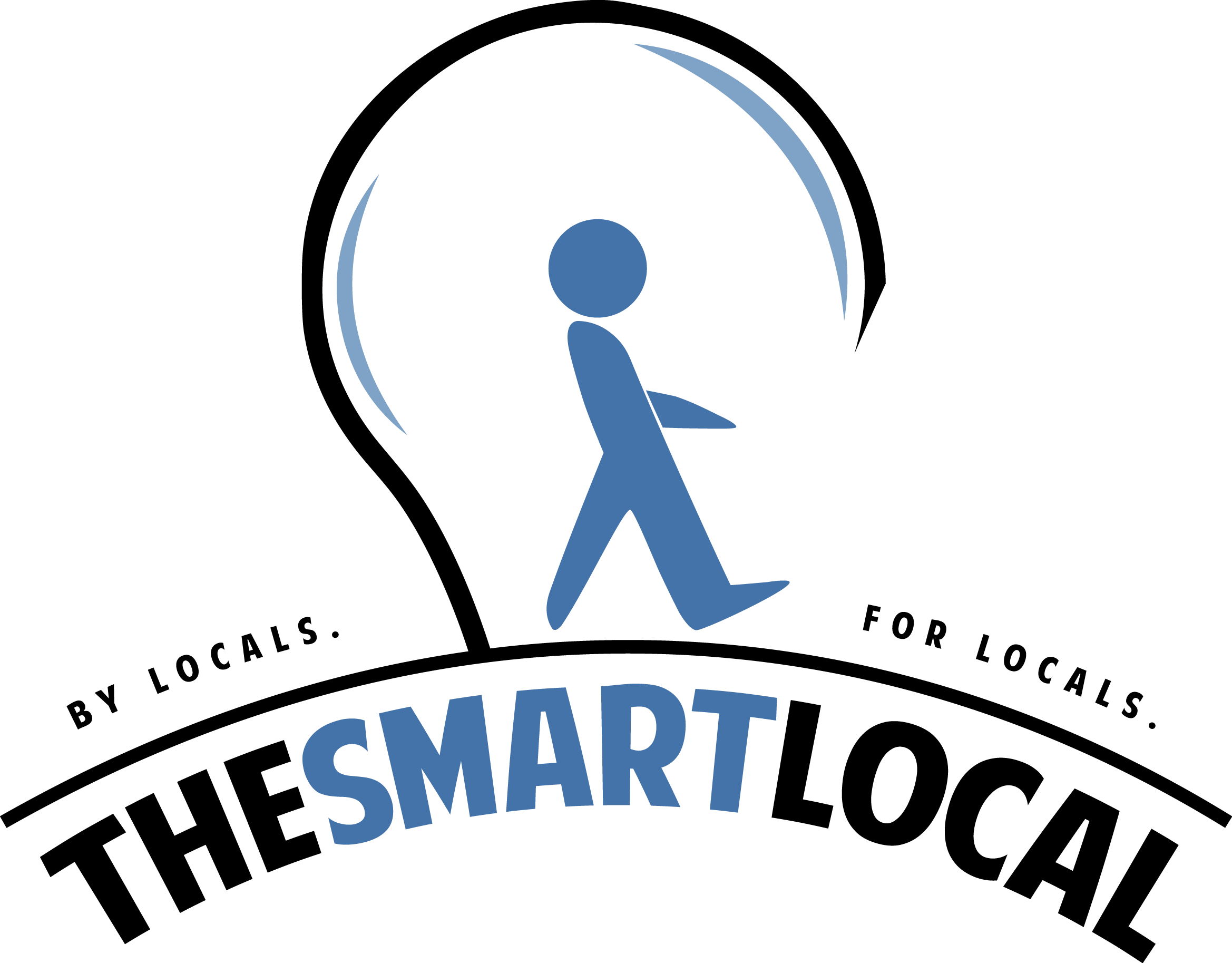 Drop us your email so you won't miss the latest news.